The principle of the mid-engined sports car
718 Cayman Models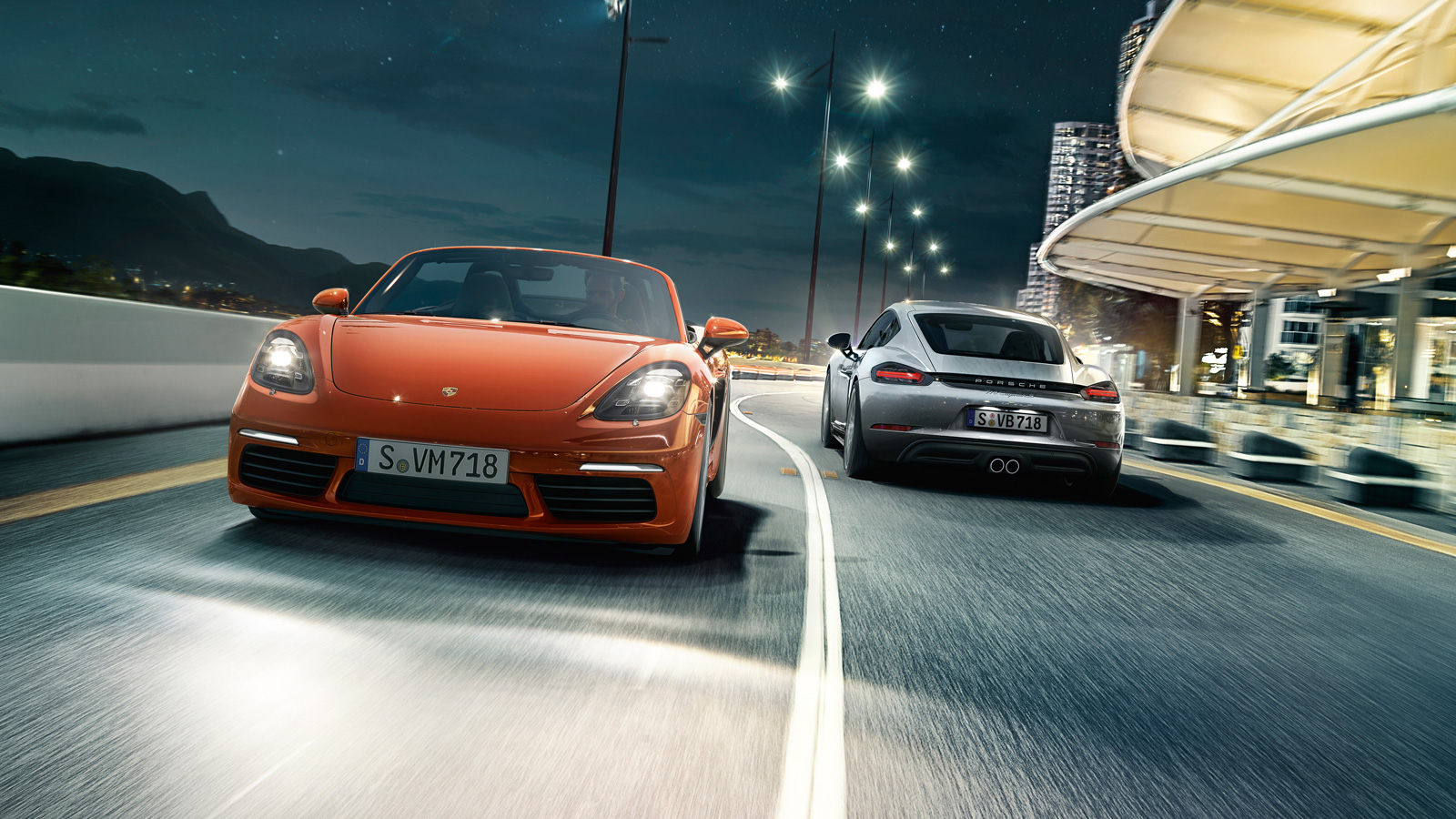 The principle of the mid-engined sports car
Could have, should have, would have. Life's too short for 'what ifs'. Too short for unfulfilled daydreams. The 718 Boxster makes a clear statement: let's go!
It interprets the 718 legend by embracing the concept of freedom characteristic of a pure-bred roadster: plenty of twists and turns, plenty of headwind, and plenty of adrenaline. In short, a direct and open driving experience. Ideal prerequisites, then, for the most exciting workout of all: life itself.
The 718 Cayman lets its actions do the talking. Sporty actions, of course. As a corner-devouring coupé, it follows a line of its own far removed from fashion trends and four-lane arterials. In the city certainly. On the racetrack definitely. But always for the sport of it.
It's no wonder that the 718 Cayman doesn't simply carry on from where the 718 GTR Coupé left off in 1963, but seeks instead to piece together a legend of its own. With its own mind. With sporty fighting spirit and with every twist and turn.