Join Porsche at Goodwood Festival of Speed 2022.
Goodwood Festival of Speed returns this year, from Thursday 23 – Sunday 26 June, immerse yourself in the world of Porsche sports cars: past, present and future – at the world's biggest automotive garden party.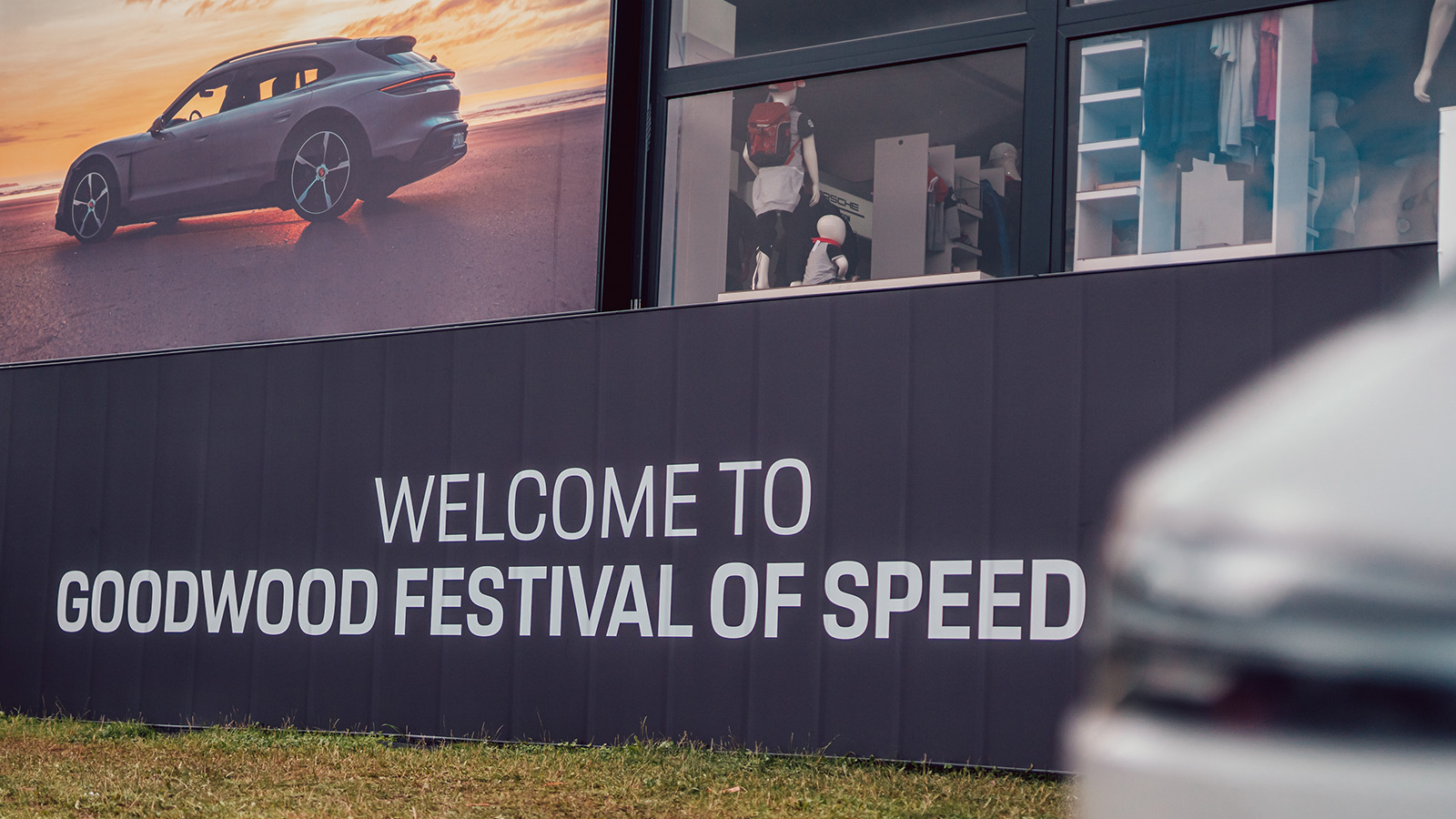 Stand overview
This year we have created a relaxed & contemporary environment, whilst still enjoying an exciting array of cars from across our model range. Along with some new interactive experiences to make your visit even more special, we look forward to welcoming you on stand to discover more.


Porsche Experience Centre
Hosting something for all ages, our main display at this years Festival of Speed will enable you to immerse yourself in the world of Porsche with interactive experiences, a mouth-watering line up, and somewhere to rest and enjoy the event in great company.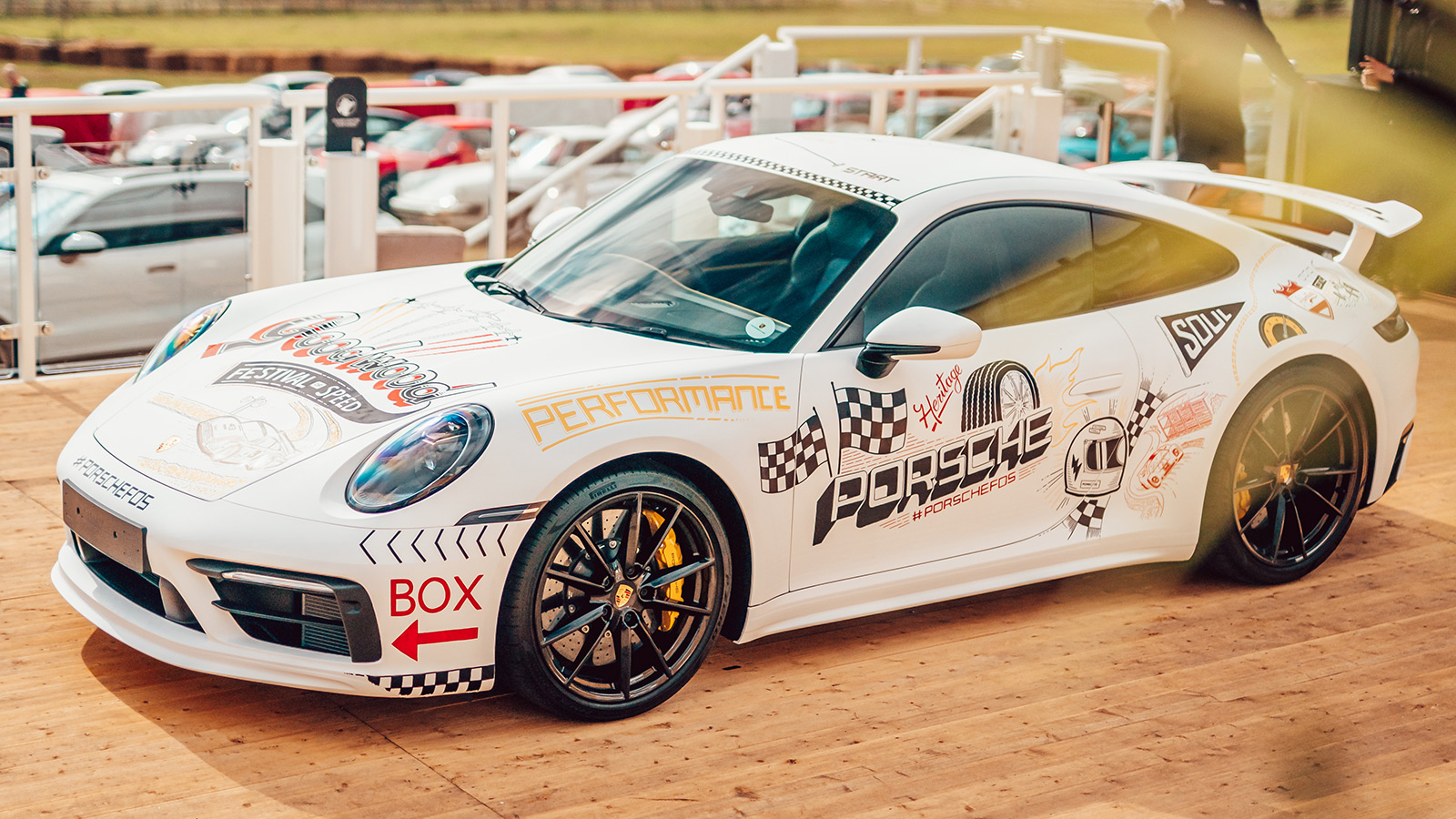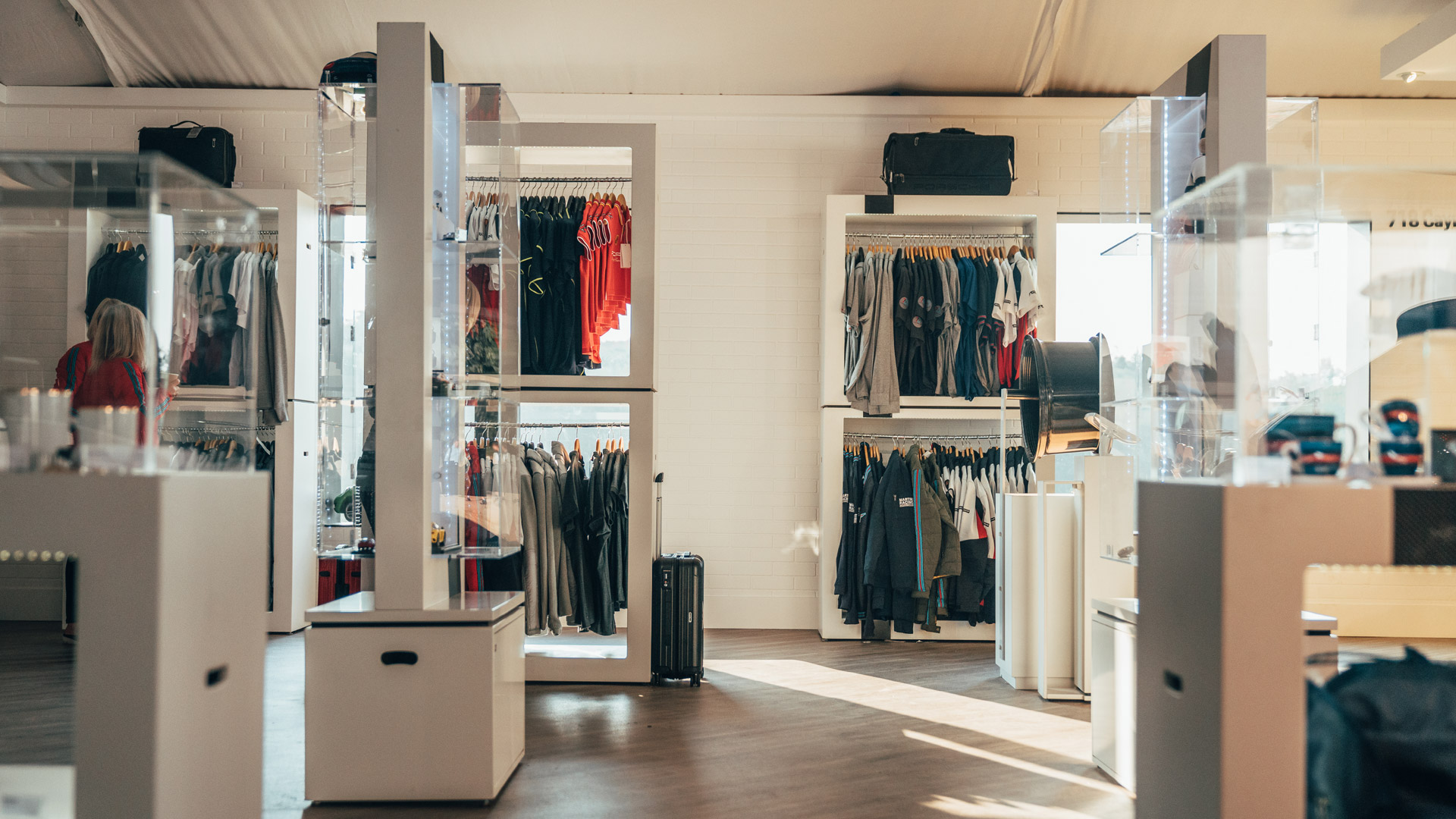 The Porsche Shop
Visit the shop on the
Porsche
Experience Centre stand to see our selection of
Porsche
clothing & accessories from
Porsche
Lifestyle,
Porsche
Design
&
Porsche
Tequipment. Leave Goodwood 2022 with a souvenir worthy of the Festival of Speed.
Discover more
Porsche Club GB
Returning for 2022, Porsche Club members will have the chance to park in the centre of the Festival of Speed action, behind the Porsche Experience Centre Stand. This unique opportunity allows club members to come together in celebration of their joint appreciation for their cars, while allowing fans to enjoy seeing a wider variety of our models.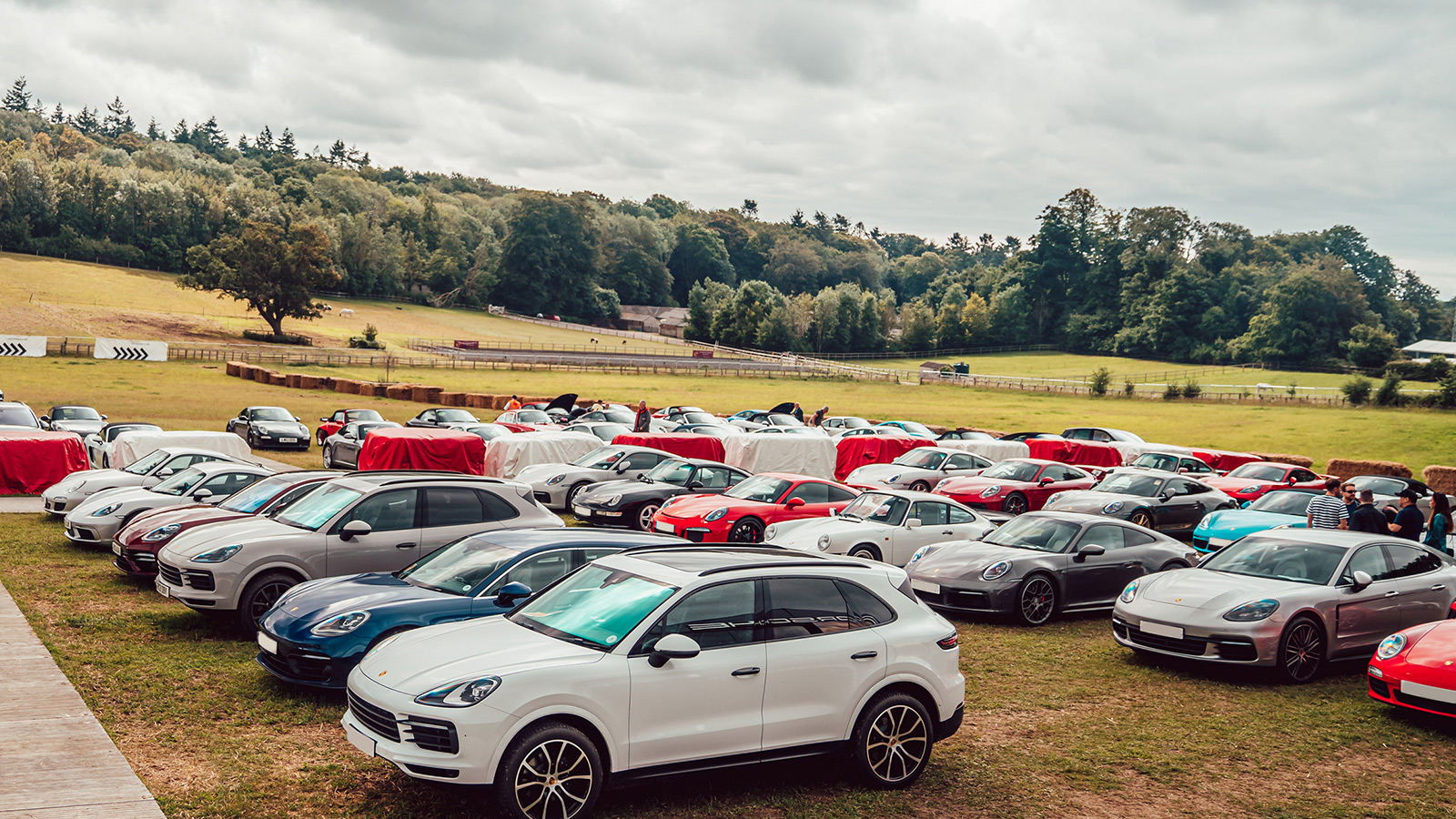 Café Le Mans
Away from the rush of the festival, but with an amazing view of the action, Café Le Mans is the perfect place for a luxurious break, or a bite to eat. We are open and in a prime location for enjoying the Hillclimb action, have adapted the set up this year to ensure you feel safe when dinning with us. We still have some availability left, to purchase tickets, please call 01202 017037.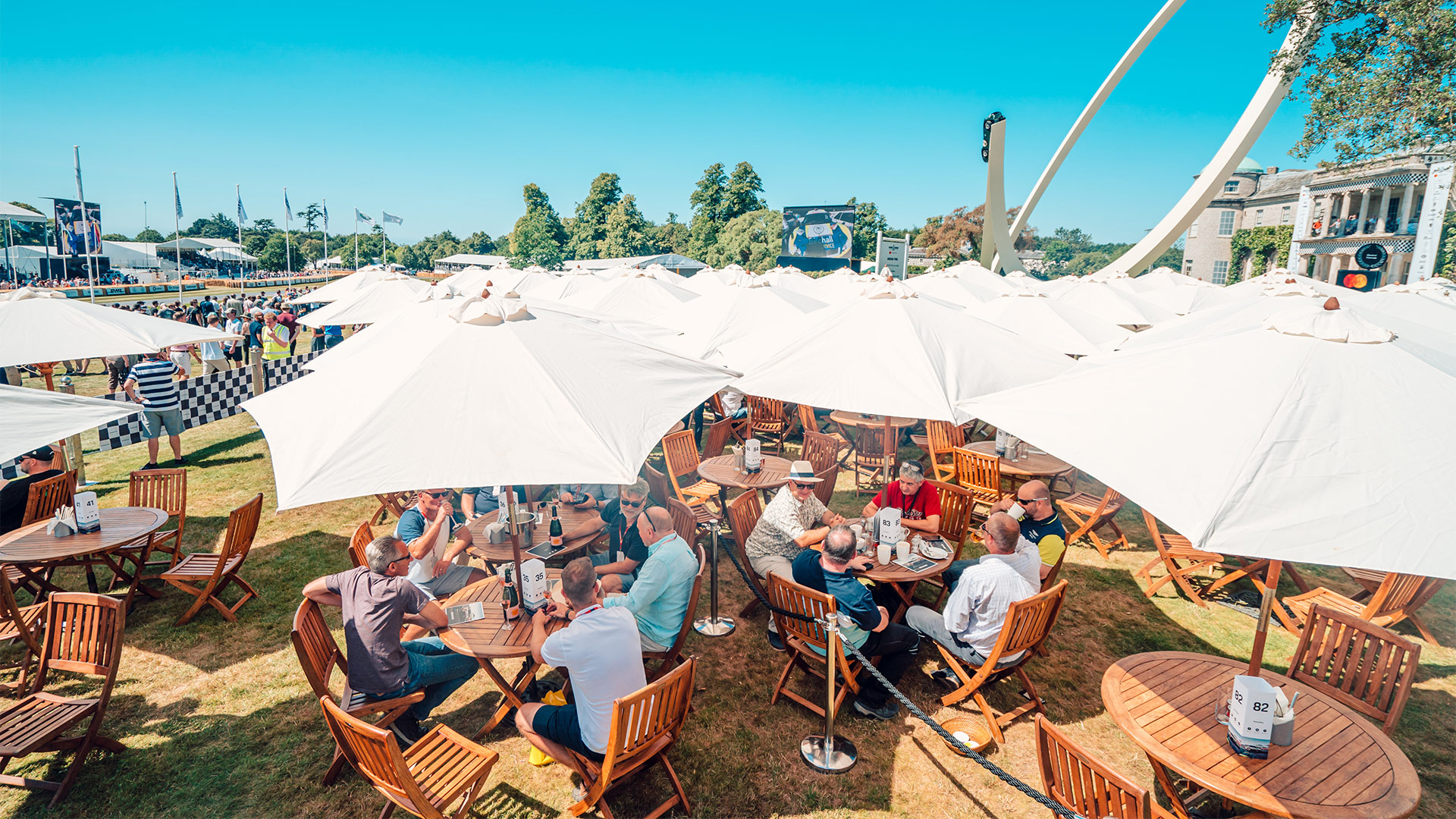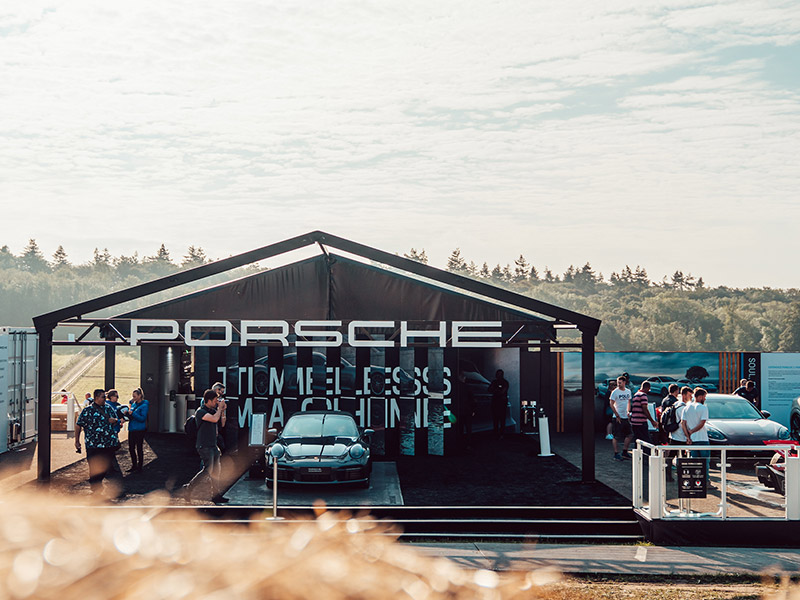 Follow the action
You can keep up to speed with all the action from Porsche over the course of the event by following the social stream below. If you are on mobile, save this page to your home screen or download the Goodwood App.