Join Porsche at Goodwood Festival of Speed 2021.
Goodwood Festival of Speed returns this year, from Thursday 8 – Sunday 11 July. Immerse yourself in the world of Porsche sports cars past, present and future – at the world's biggest automotive garden party.
Porsche Experience Centre Stand
Stand overview
This year the Porsche Experience Centre Stand will be a little different. Following recent events, we wanted to create an open & spacious environment that will allow you to feel safe & at ease, whilst still enjoying some of our favourite Porsche cars from across the model range; including the 911 GT3, 718 Cayman GT4 & 718 Boxster GTS 4.0. Away from the hustle and bustle of the Hillclimb, you can now witness the weekend's events on our big screen in the field behind our stand, with a daily menu of first-class food available to order.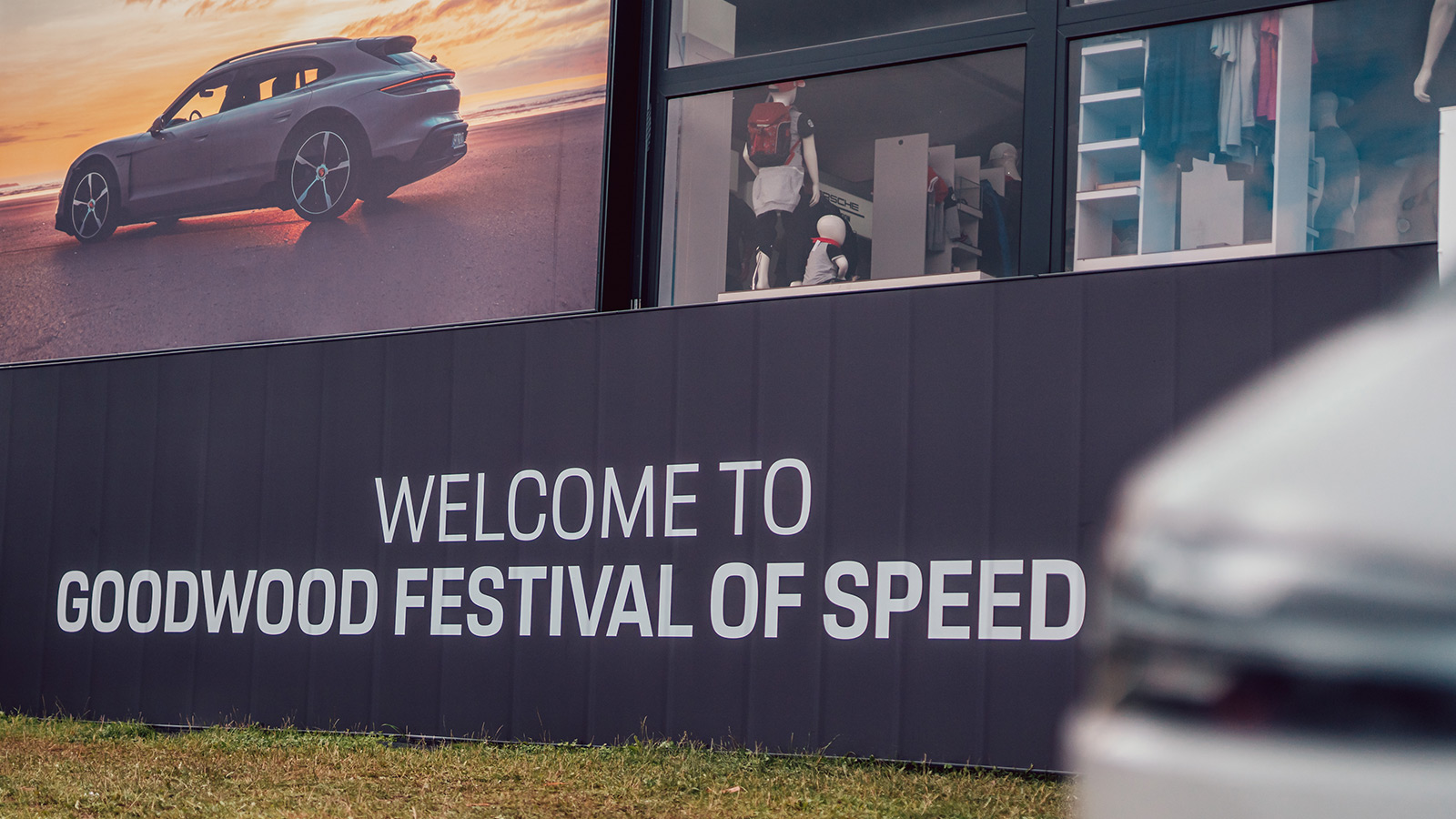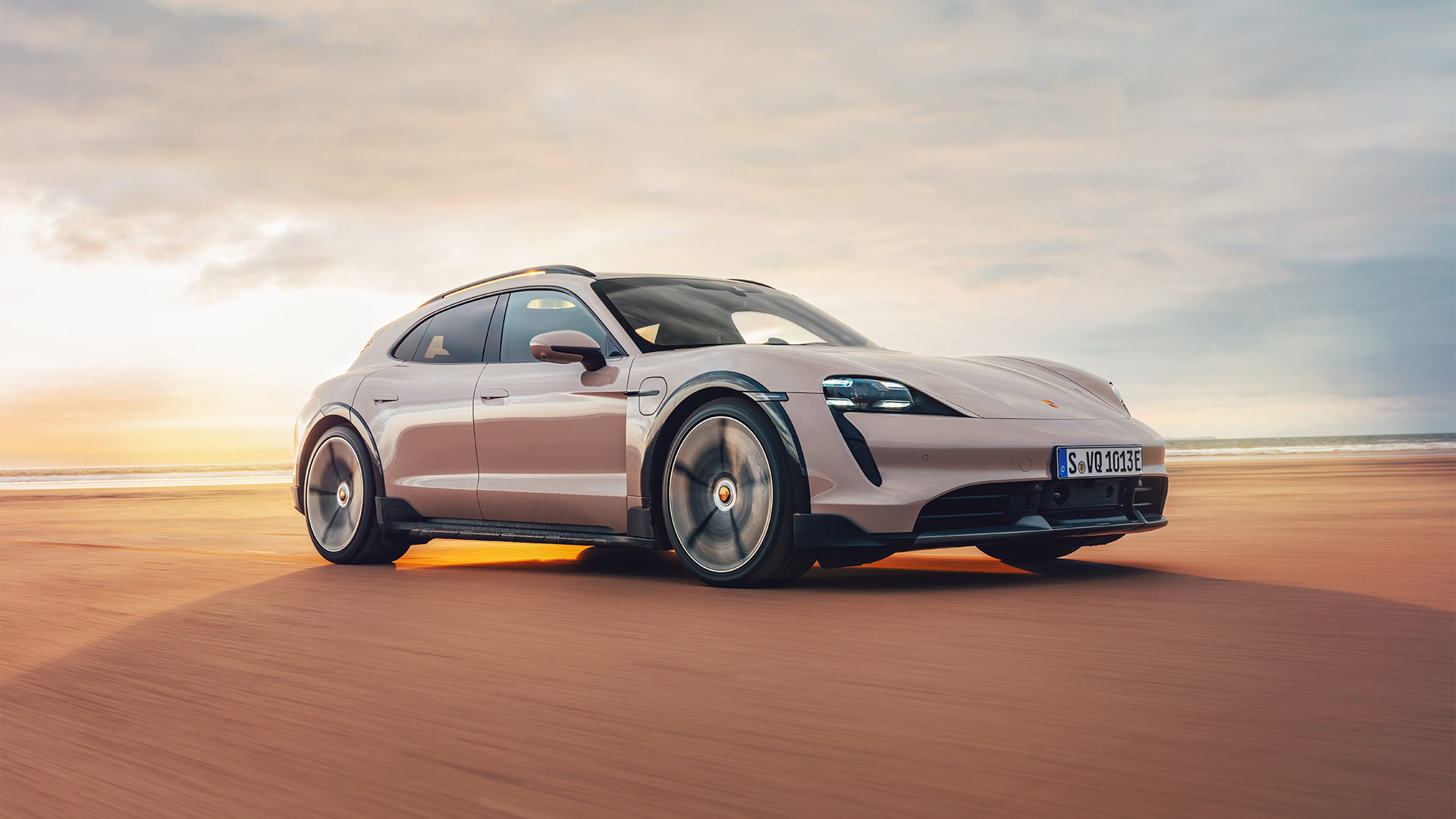 The Taycan
The latest addition to the all-electric
Porsche
family - the
Taycan
Cross
Turismo
, will make its public debut at Goodwood. Not only will it take to the Hillclimb, but it will also be on display on our stand, so festival goers can get a closer look at the versatile all-electric
Porsche
, built for any adventure.
Explore Taycan
Draw & Drive
There has to be something for the kids, and after proving so popular in 2019 we are bringing back our Draw & Drive feature on the stand.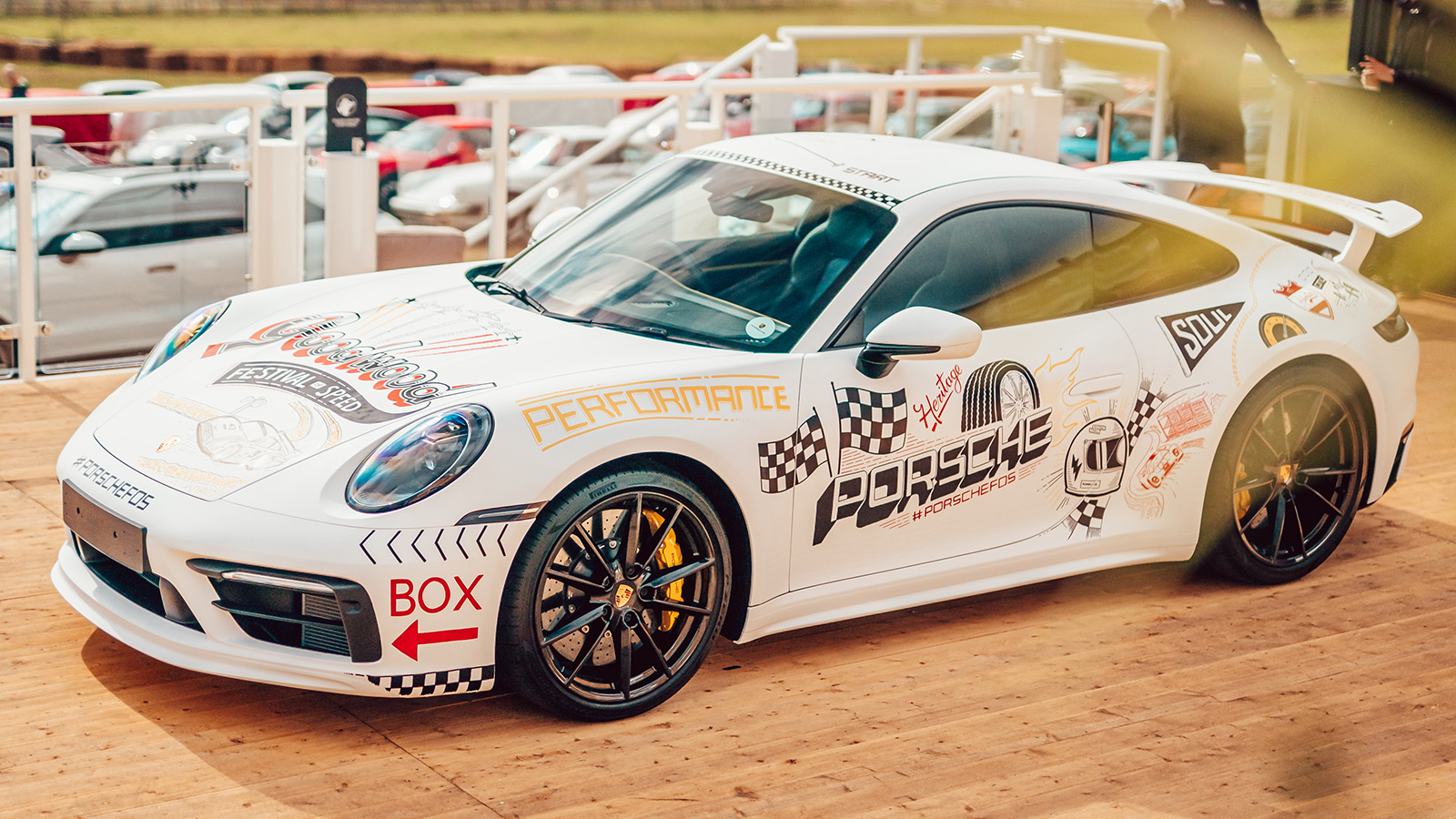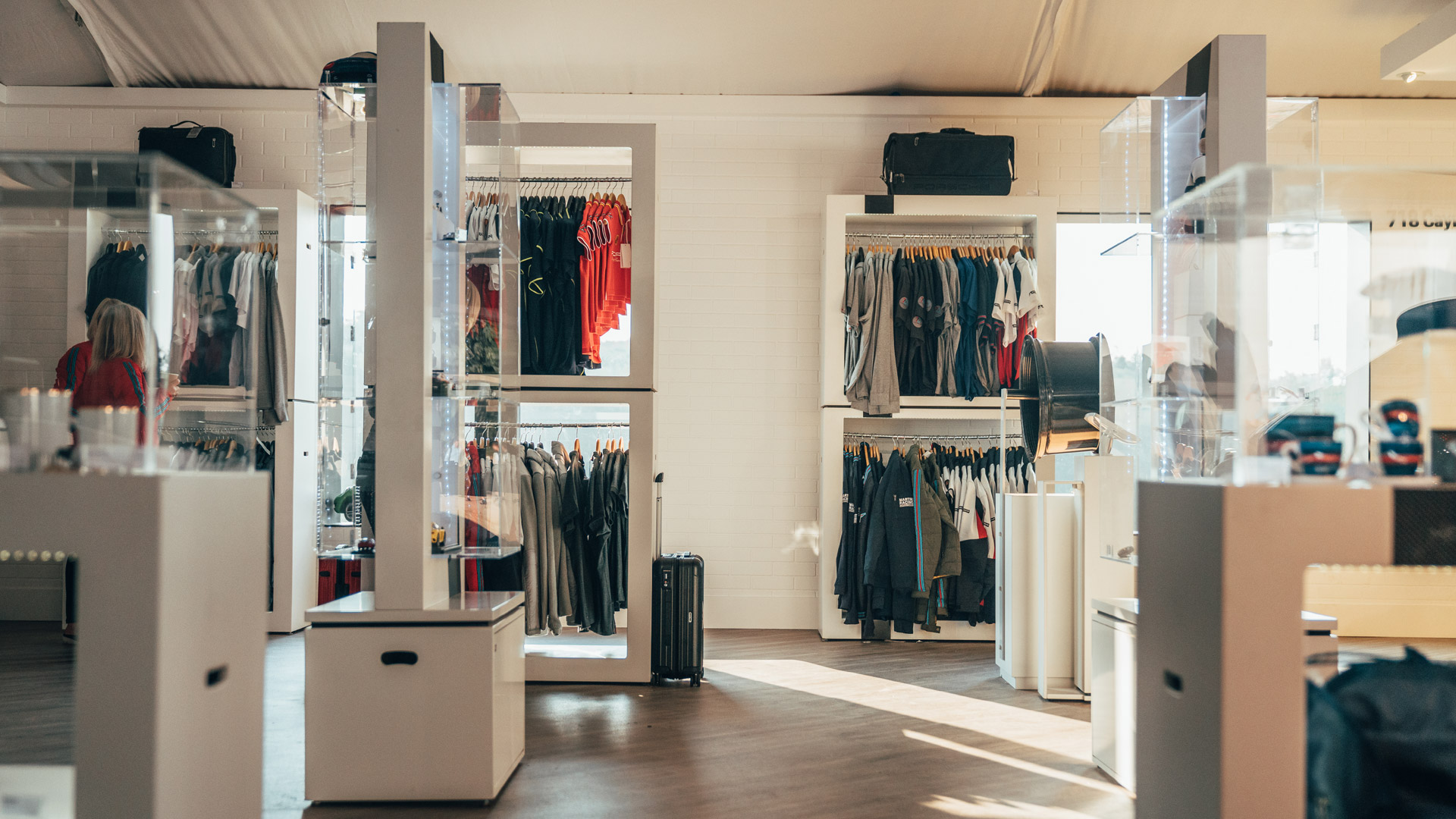 Porsche Shop
Visit the shop on the
Porsche
Experience Centre Stand to see our selection of
Porsche
clothing & accessories from
Porsche
Lifestyle,
Porsche
Design
& Tequipment. Leave Goodwood 2021 with a souvenir worthy of the Festival of Speed.
Discover more
Porsche Club GB
This year, in celebration of 60 Years of Porsche Club GB, the Porsche Experience Centre Stand will be host to a collection of classic cars from our Porsche Club GB owners. Share in their passion for the brand and view some of the most iconic cars in Porsche history.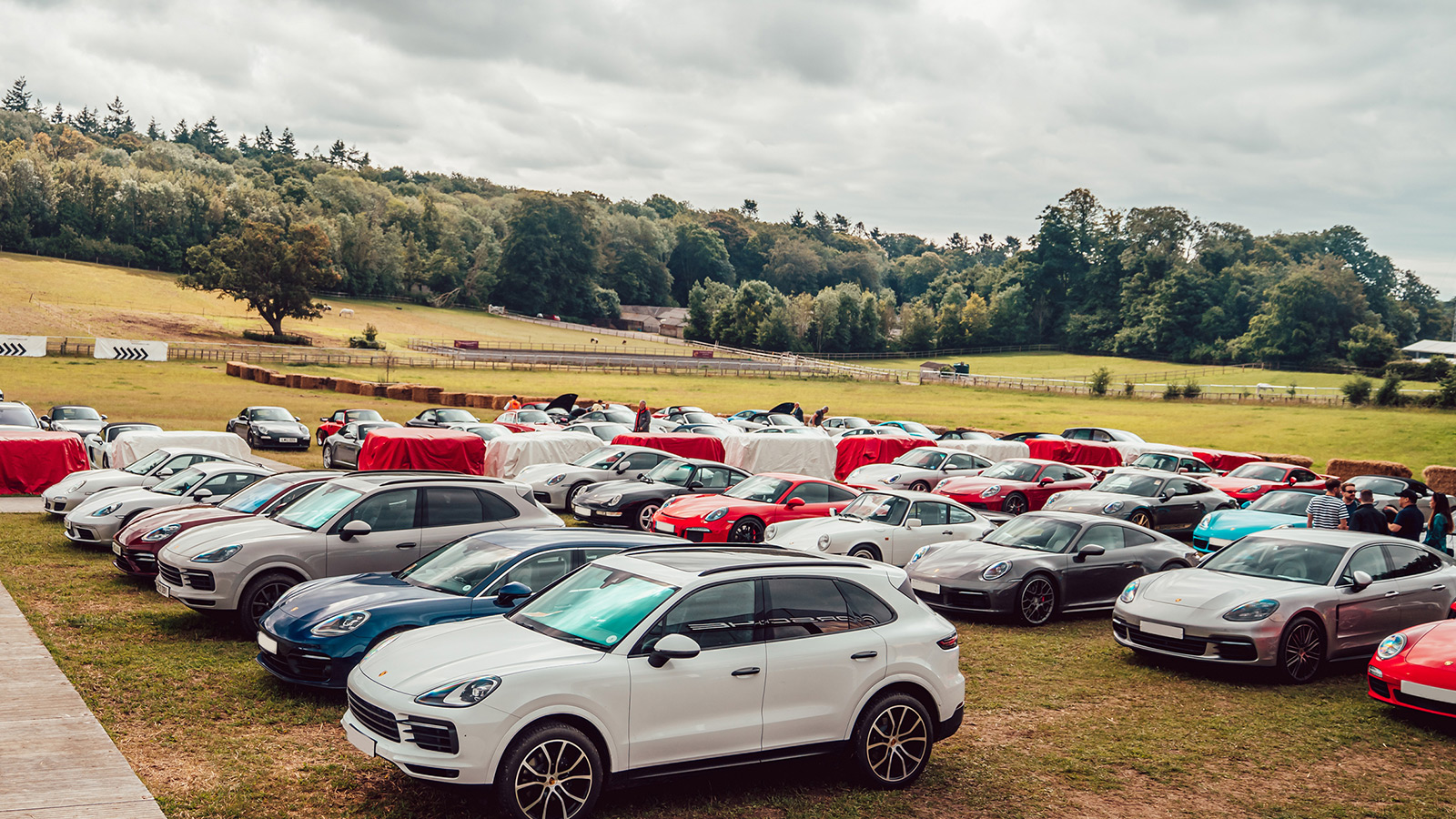 Café Le Mans
Away from the rush of the festival, but with an amazing view of the action, Café Le Mans is the perfect place for a luxurious break, or a bite to eat. We are open and in a prime location for enjoying the Hillclimb action, & have adapted the set up this year to ensure you feel safe when dinning with us. We still have some availability left, to purchase tickets, please call 01202 017037.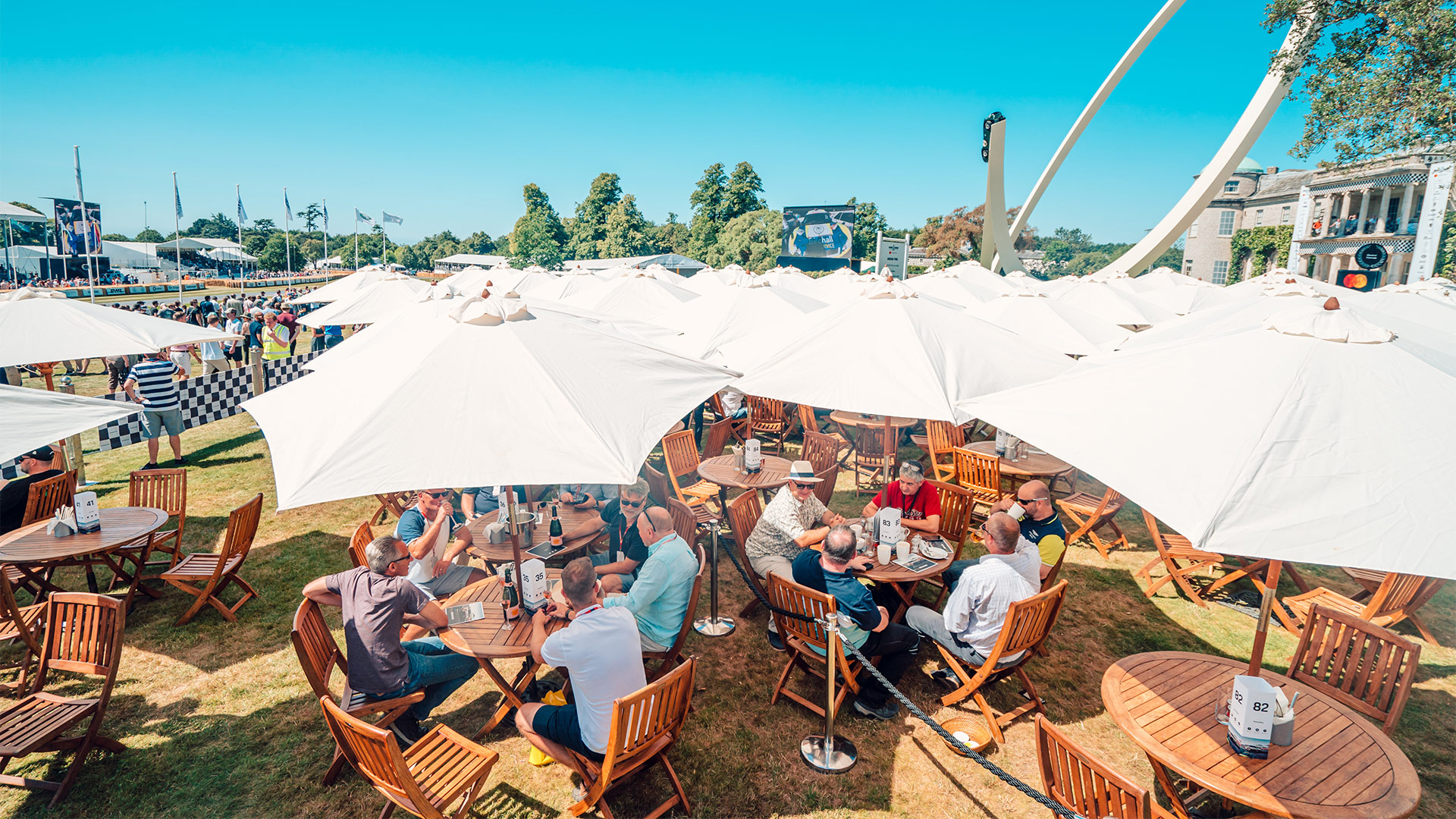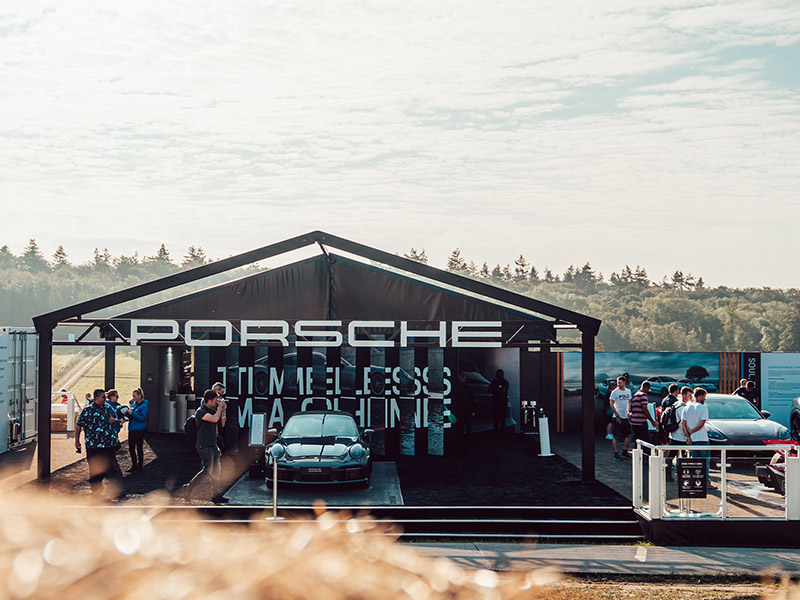 Follow the action
You can keep up to speed with all the action from Porsche over the course of the event by following the social stream below. If you are on mobile, save this page to your home screen or download the Goodwood App.