Porsche Tequipment Wheels with Winter Tyres
Winter and sporty performance go hand in hand. After all, your Porsche is the ideal companion for every season. Porsche Tequipment's winter wheels don't just visually harmonise with your vehicle, they also meet the highest requirements in terms of quality, safety and driving pleasure. They provide optimum performance- even when it's cold outside.
Comparison of summer and winter tyres in terms of braking.





NB: Further information on fuel efficiency class, wet grip class and rolling noise can be found in our Porsche Tequipment catalogue in the Chapter on technical data and information.
NB: not all products are available for every model. Please refer to the Porsche Tequipment Finder for all the options for your car.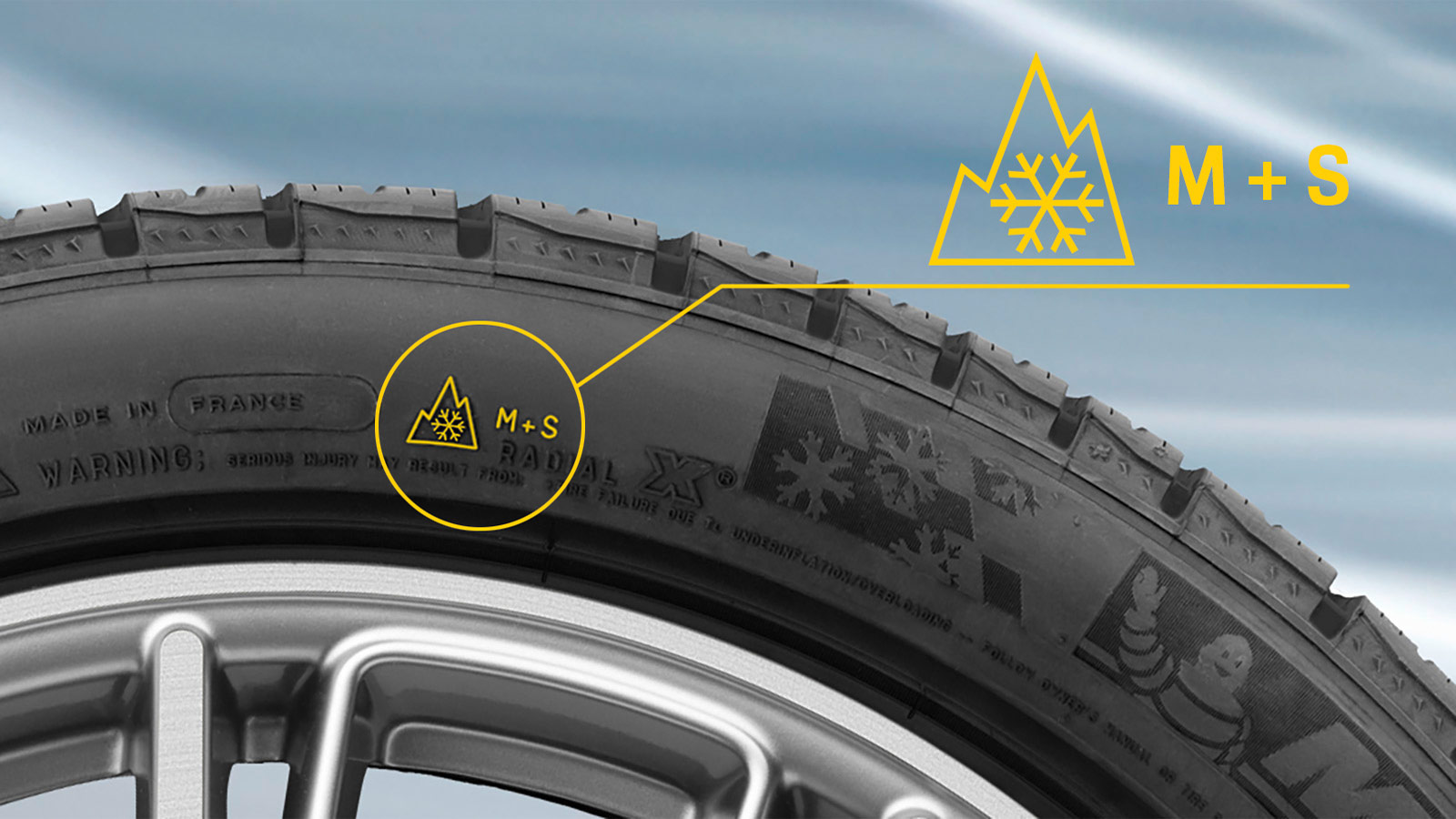 ... how to recognise winter tyres?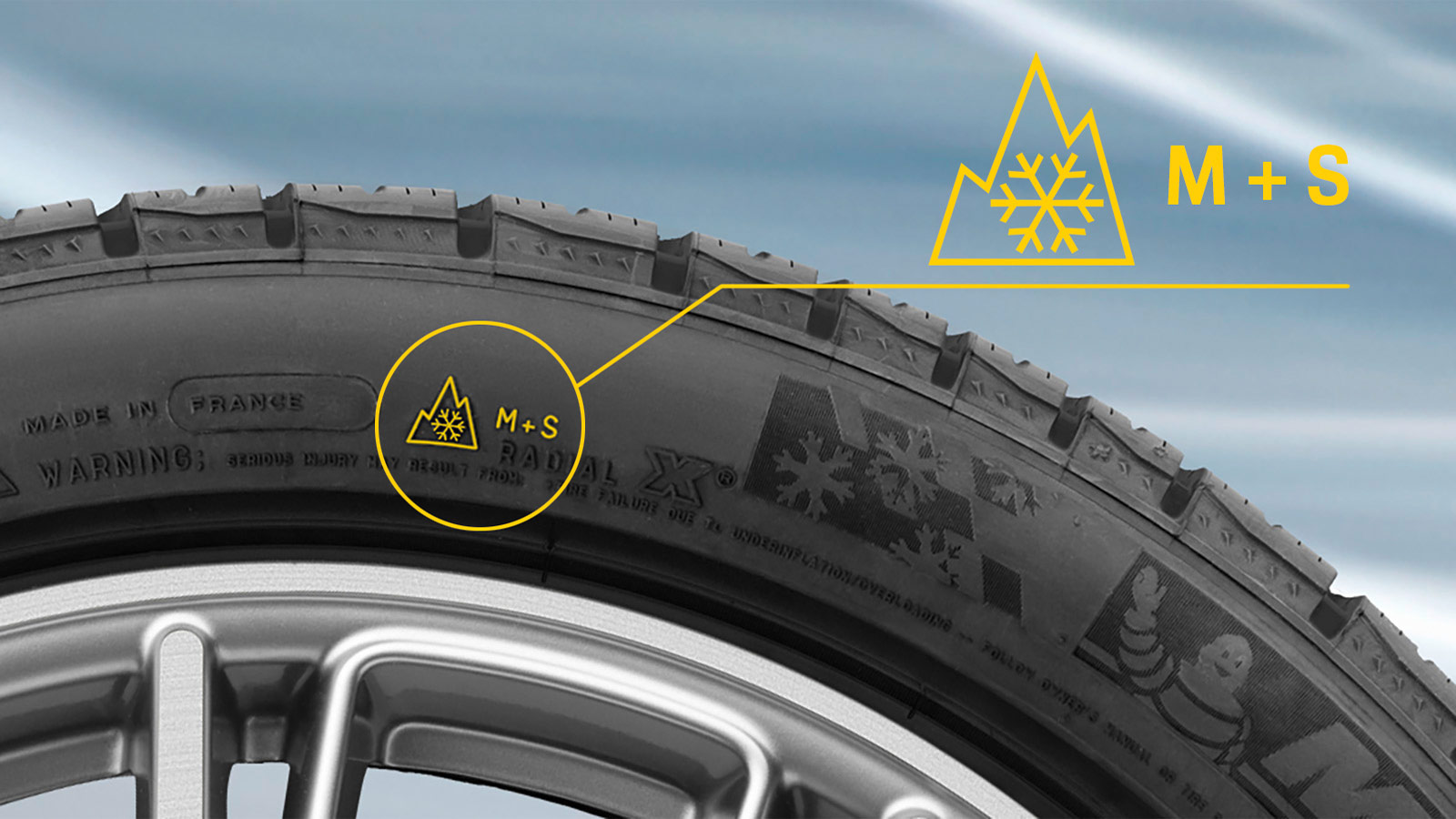 ... how to recognise winter tyres?
Winter tyres can be recognised from the markings on the tyre wall. The abbreviation M+S (slush and snow) can be found in combination with the so-called 'Alpine' symbol, a three-pointed mountain pictogram with a snowflake in the middle. Any manufacturer can use the M+S emblem because tyres with this designation do not require any wintry test criteria. Make sure that the tyres are provided not only with the M+S emblem but also the Alpine symbol.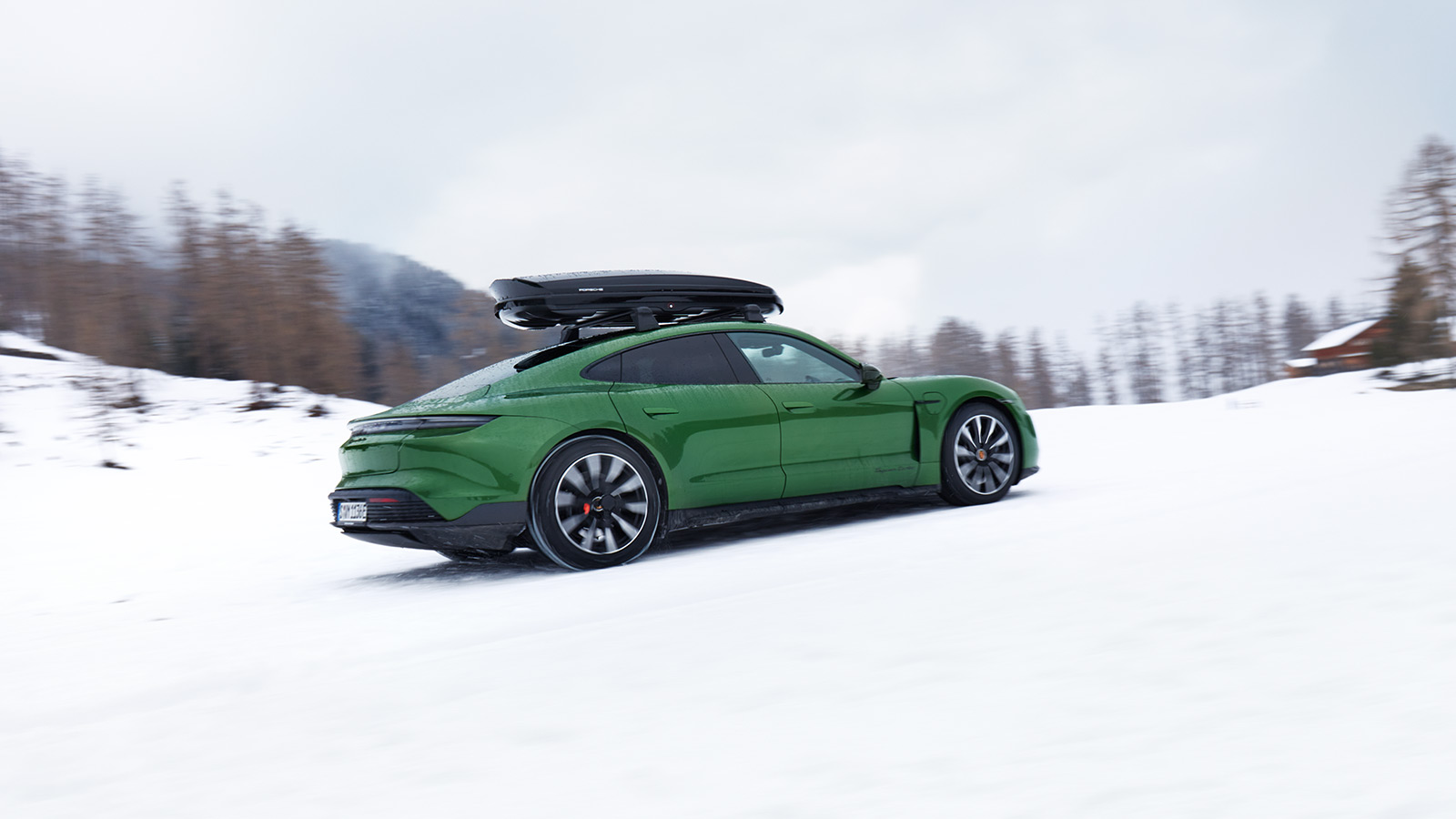 ... when is it time for winter tyres?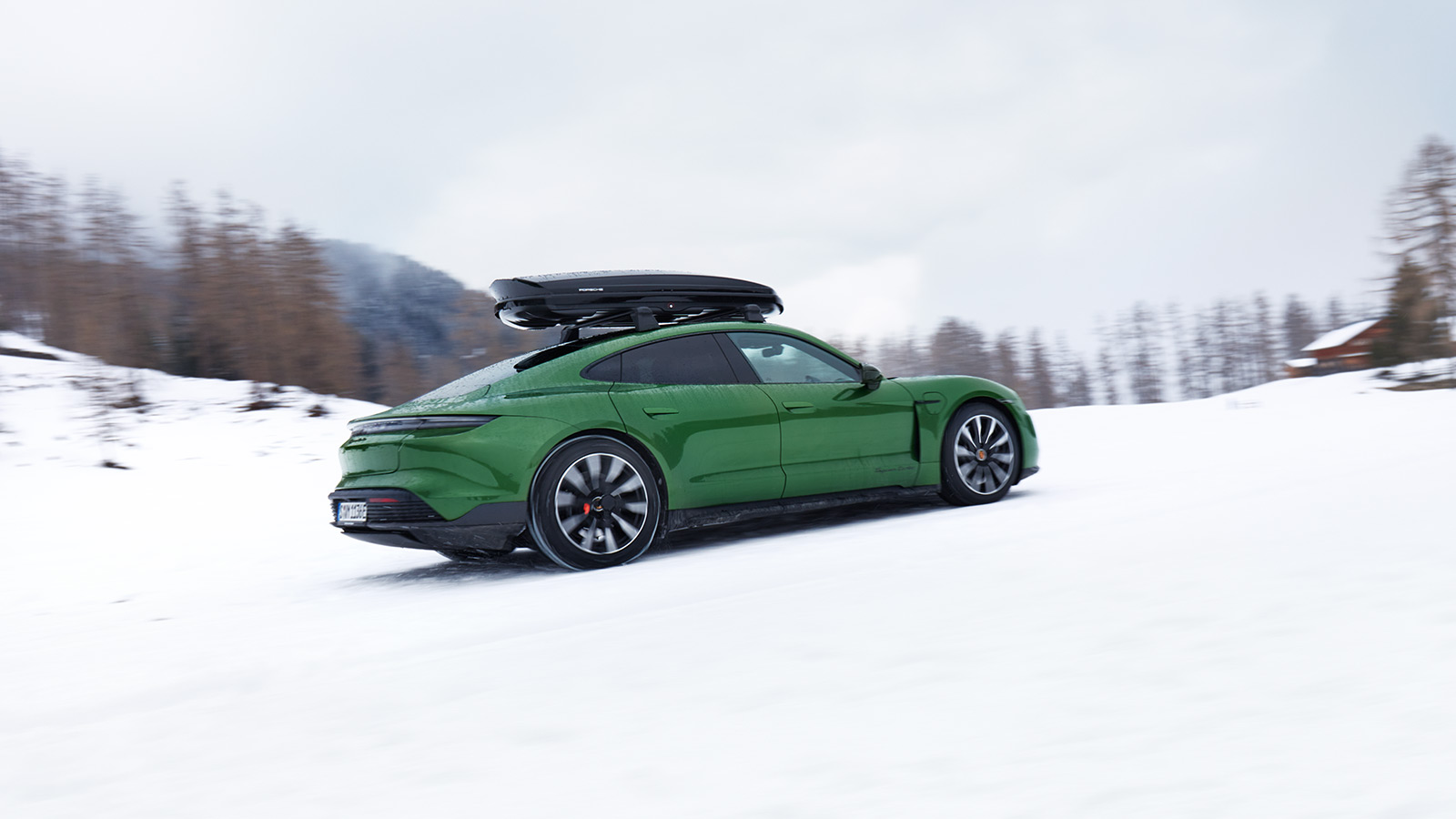 ... when is it time for winter tyres?
Winter tyres should already be fitted before snow falls because winter conditions for summer tyres begin at temperatures below around +7°C. Below this point, the tyre compound begins to harden – driving characteristics are worsened and braking distances increased. We therefore recommend that you fit winter tyres during the colder months of the year.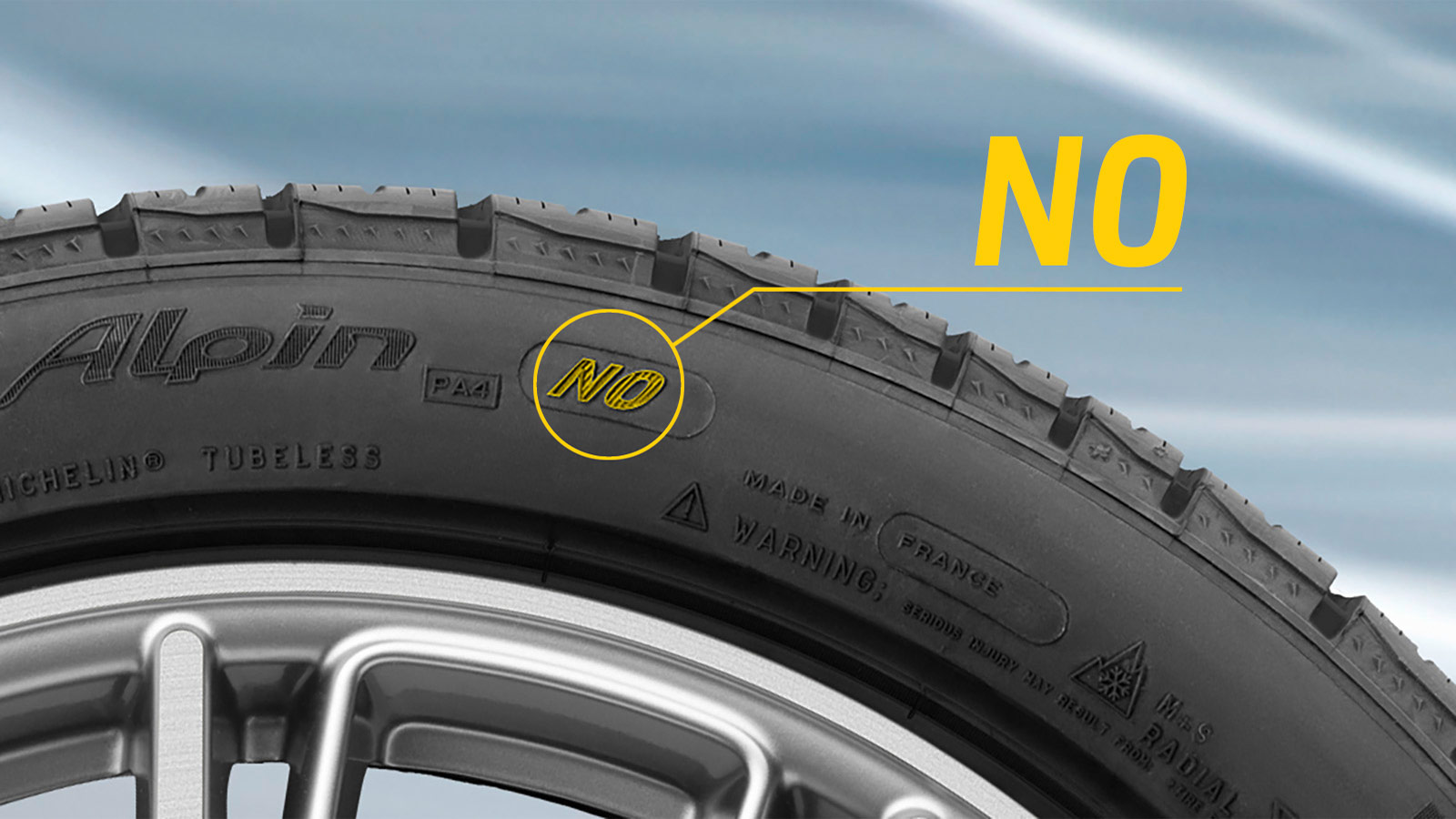 ... what the 'N' designation means?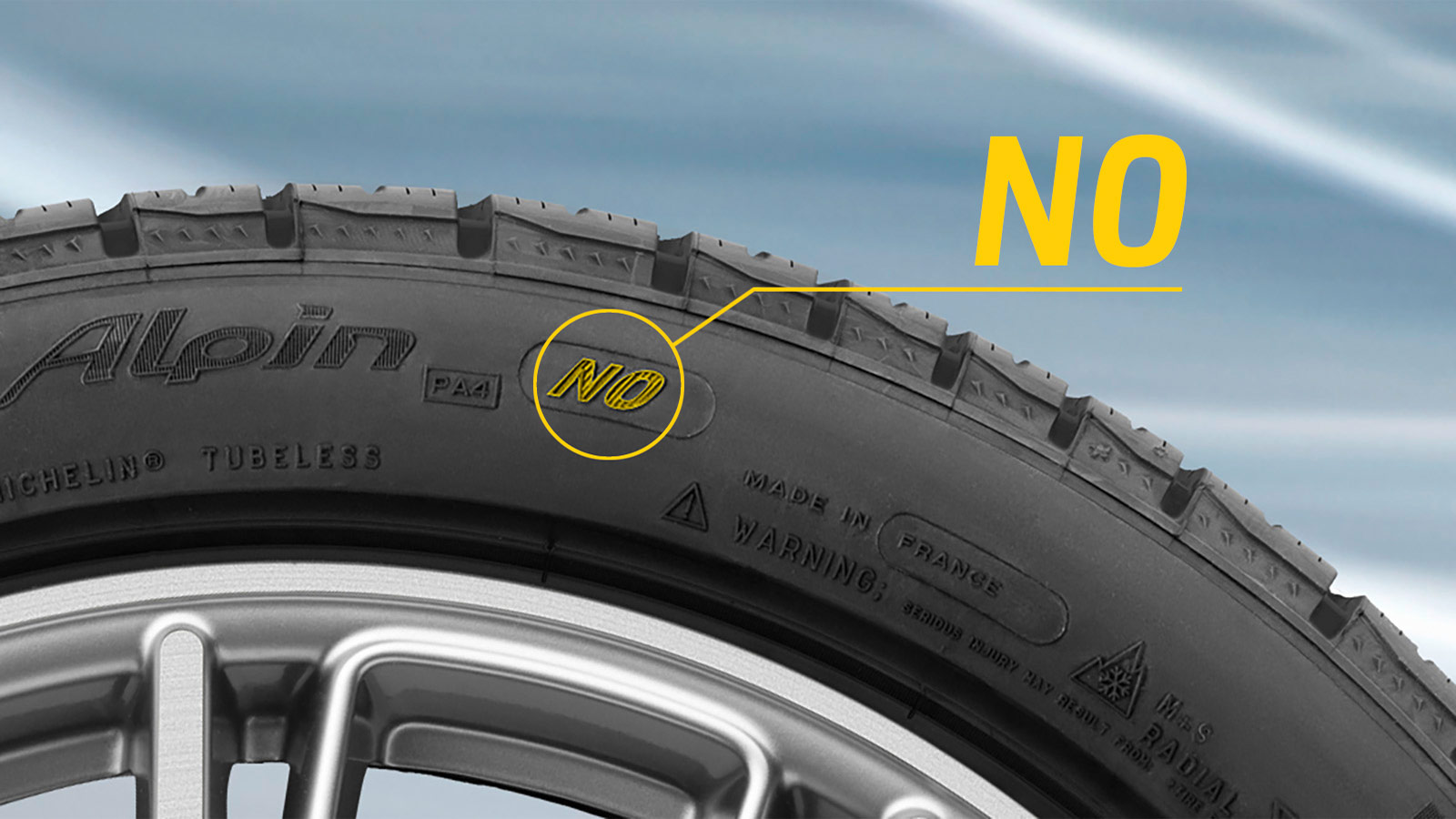 ... what the 'N' designation means?
All tyres recognised by Porsche have a special designation: the 'N' designation. Tyres with the Porsche 'N' designation are distinguished from other tyres, particularly in terms of their geometry – which provides high driving stability – the rubber compound and their rigorous testing, which involves no fewer than 33 important criteria. And that applies to wheels with both summer and winter tyres from Porsche Tequipment.
Driving pleasure in winter – engineered in Weissach.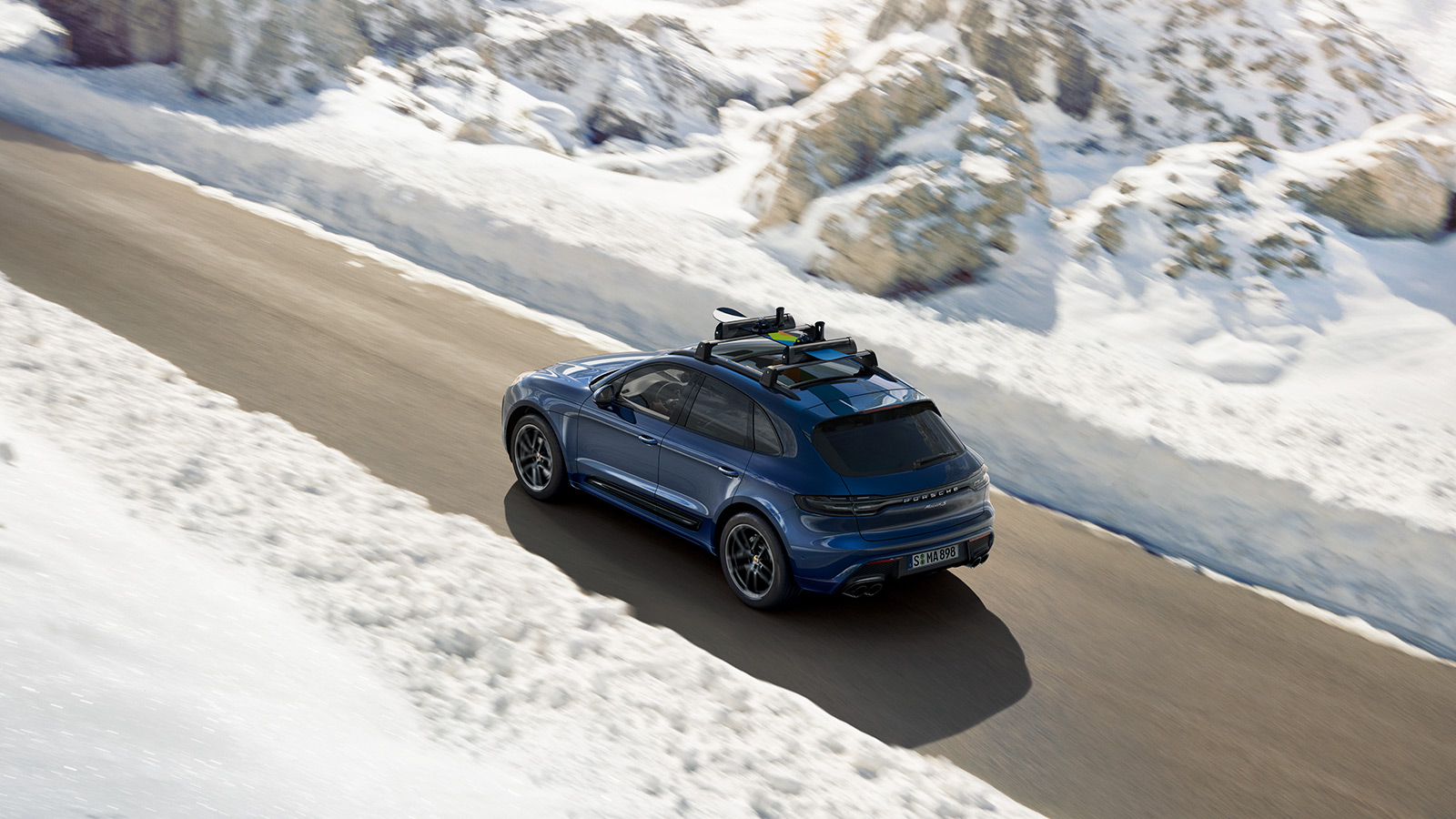 Driving safety in winter begins on the ground.
Preparation for winter begins with tyres, they transfer the high performance of a Porsche to the surface of a road. Only tyres which are specific to the season can form a bond with the road, ensuring performance, safety and driving pleasure.
Winter for a summer tyre begins long before the snow falls. Even at temperatures of approx. +7­°C, its rubber compounds start to harden, causing driving characteristics to worsen and braking distances to increase. With winter tyres, the braking distance in wet conditions is reduced by up to 12% and in snow by up to 19%, meaning the vehicle can be better controlled.
That's why our engineers leave nothing to chance when developing the Tequipment's wheels with winter tyres. Even in the toughest conditions, all winter tyres must prove their Porsche compatibility. Our experts push the tyres to their limits of performance. All tyre products must demonstrate what they are capable of on snow, wet roads and tarmac. On these various winter road surfaces, points such as performance, braking, directional stability, and traction are tested. In the end, only the best tyres are officially recommended by Porsche and awarded the 'N' designation.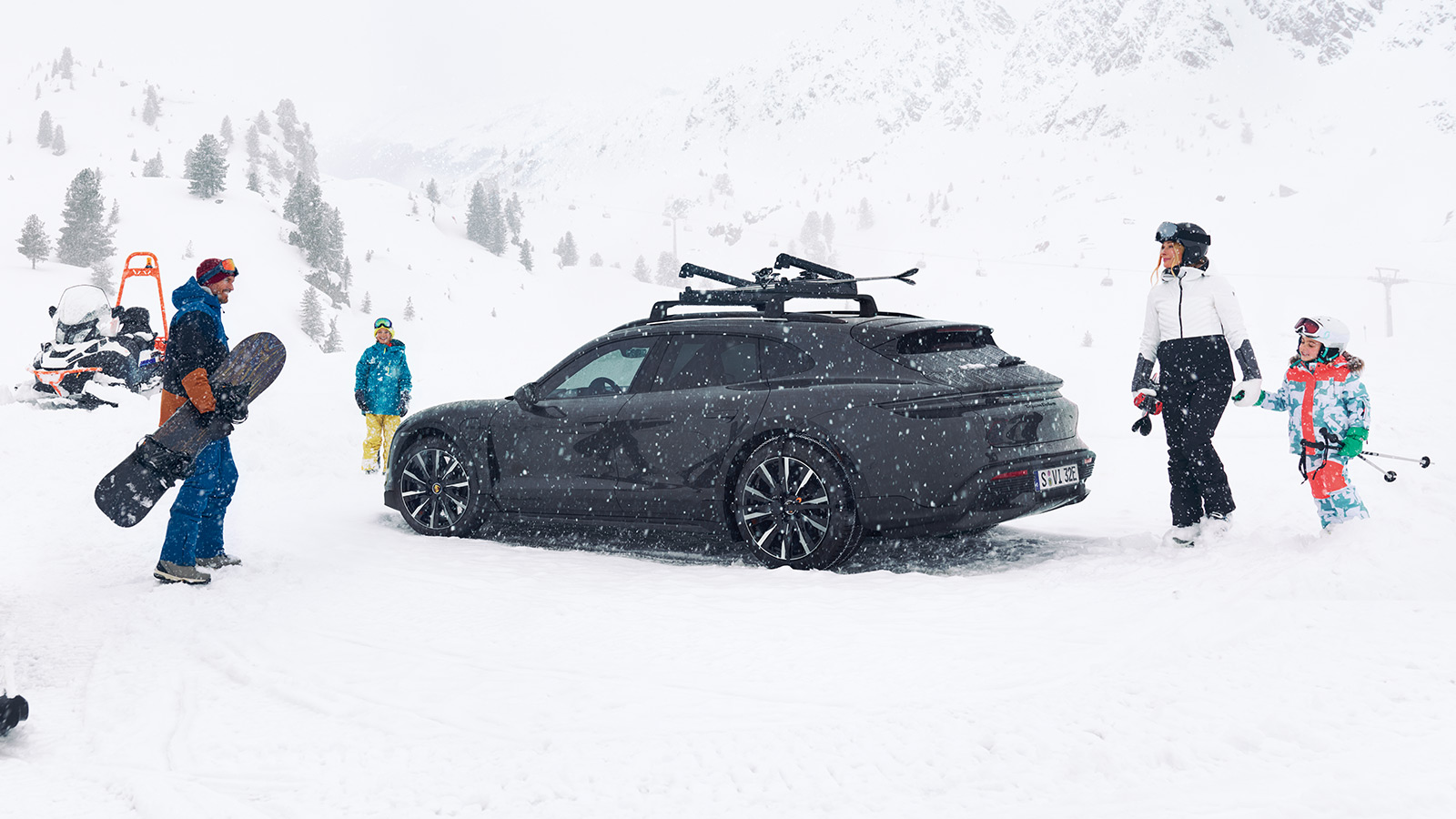 Inch-by-inch Porsche quality.
During the development of our winter tyres, the main principle that applies is utmost quality. This is why laps on the Nürburgring form the basis for our tests. The values that are observed are used as parameters for the subsequent testing of our wheels. For example, the endurance test in the 'biaxial wheel test' (ZWARP) which stimulates the long-term strain associated with extreme driving styles. The result is safe, high performance wheels that are engineered in Weissach.
Among other qualities, performance, rolling resistance and rolling noise are tested on the race track in Weissach. The route to the "N" designation – for tyres recommended by Porsche – is an examination of 33 important criteria. These comprise of 12 outdoor objectives, such as dry and wet braking performance and service life, in addition to 16 test bench criteria's. Only the best tyres will then be awarded the coveted 'N' designation.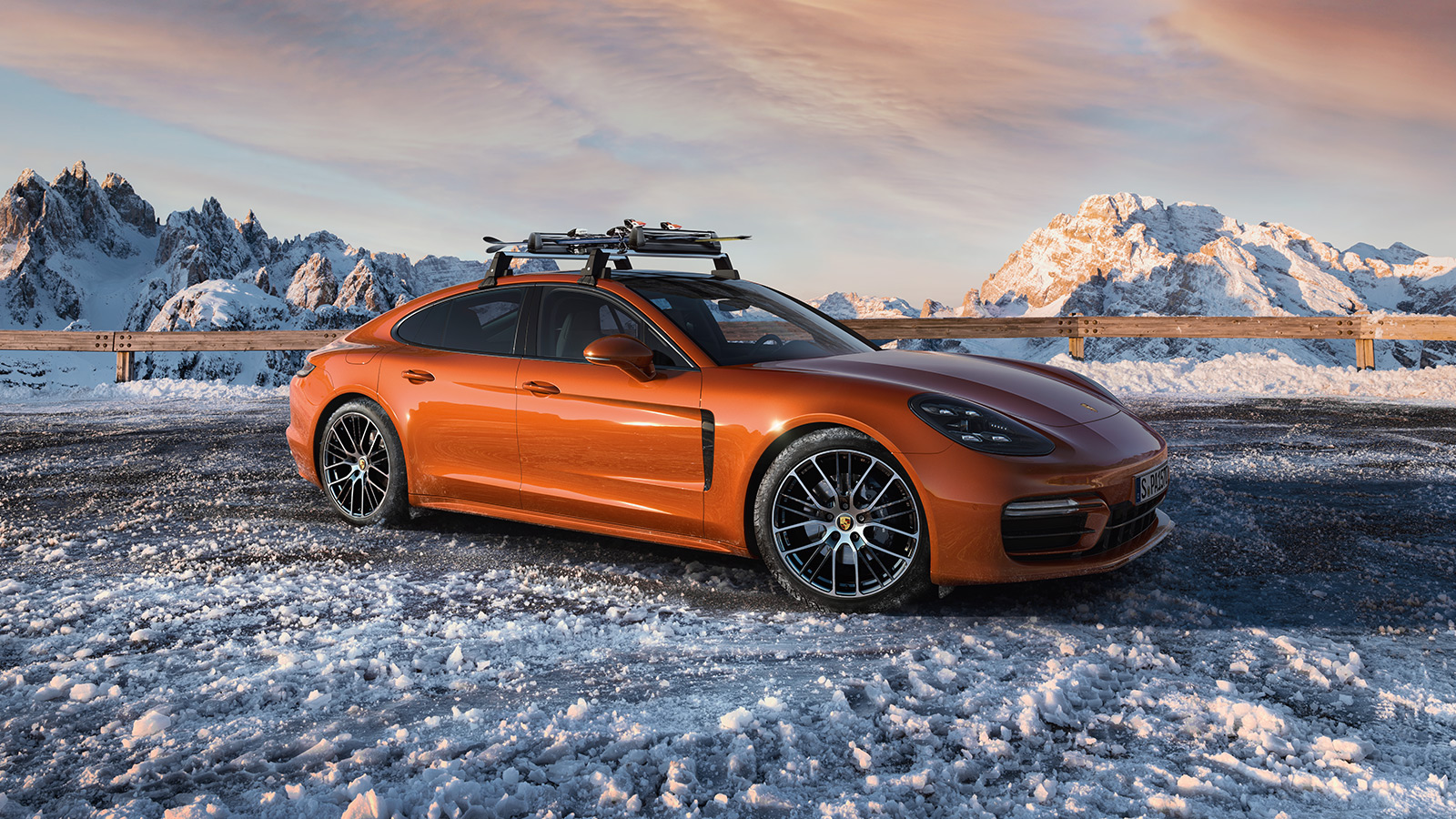 Design is not a question of season.
Porsche performance can also be expected in design. Porsche Tequipment's winter wheels don't only stand out technologically, but also visually. Every wheel is perfectly tailored to your Porsche and developed for the overall concept of the vehicle by the same engineers who develop the vehicles.
This results in wheels with winter tyres which ensure perfect performance, even in winter conditions. Whether sporty, classic, slender or striking. In either 18, 19, 20 or 21-inch. Painted in satin platinum or black high gloss, with a striking multi-spoke or sporty dual-arm design. Find all wheels with winter tyres available for your Porsche in the Porsche accessories finder.
Whichever option you choose, Porsche Tequipment wheels with winter tyres are the perfect addition to your Porsche in terms of functionality and design.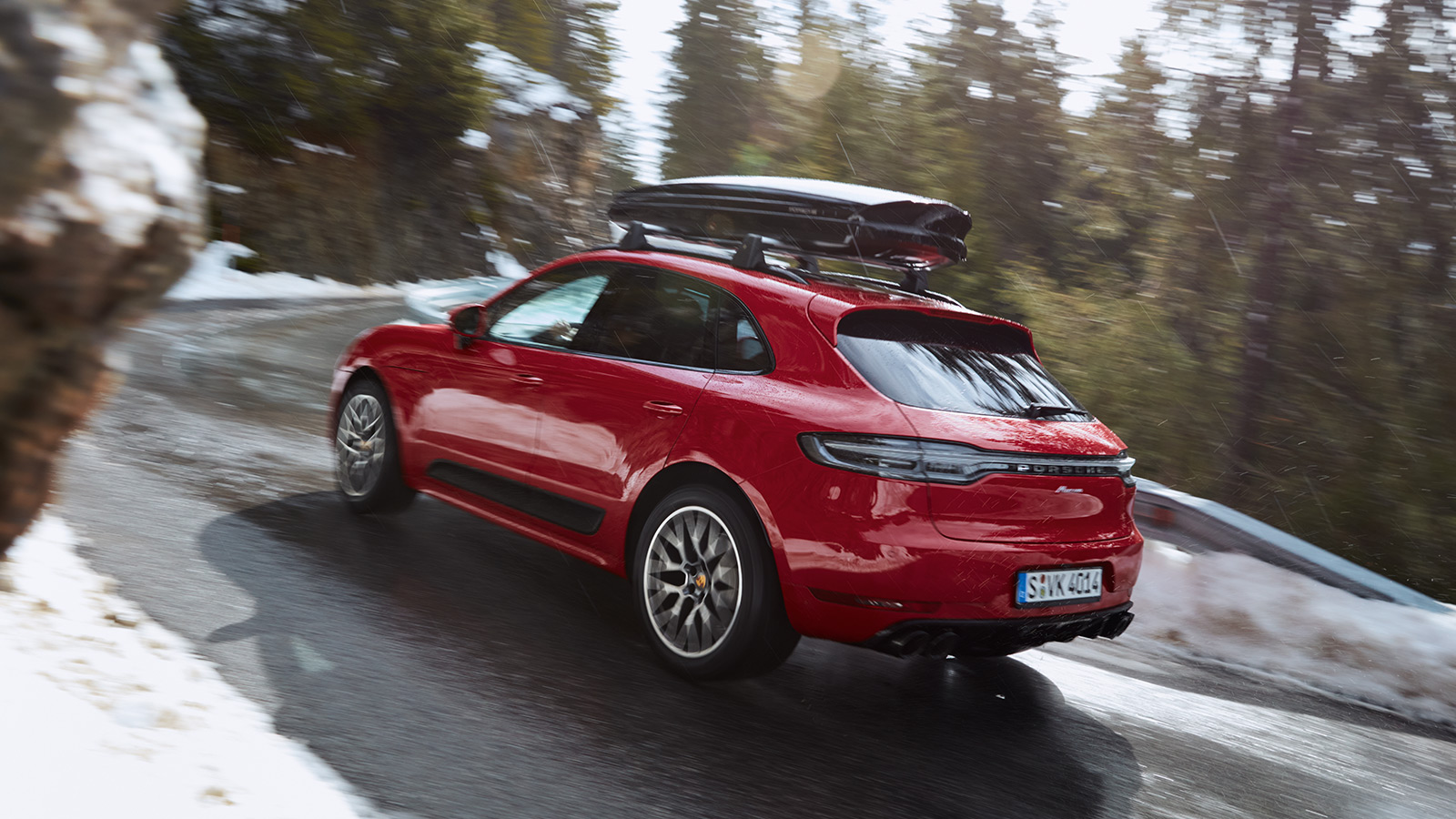 Superior performance. Even in winter.
Winter comes and goes, performance stays. After all, your Porsche is a sportscar 365 days a year. Porsche Tequipment's winter wheels and tyres are precisely tailored to your Porsche, so that you are fully prepared for low temperatures, snow, slush and slippery roads.
While others shift down a gear, Porsche winter wheels and tyres mean you can drive as usual, with maximum power output and complete safety. The special tread and adapted rubber compound provide even more grip. The sipes on the tread mean that water from the road can drain particularly quickly from the tyres, ensuring excellent handling in wet conditions and when braking. The sophisticated winter profile provides superior traction on wintry road surfaces, this means that driving a Porsche is just as fun in Winter as it is in Summer.
Our recommendation for winter:
tread carefully.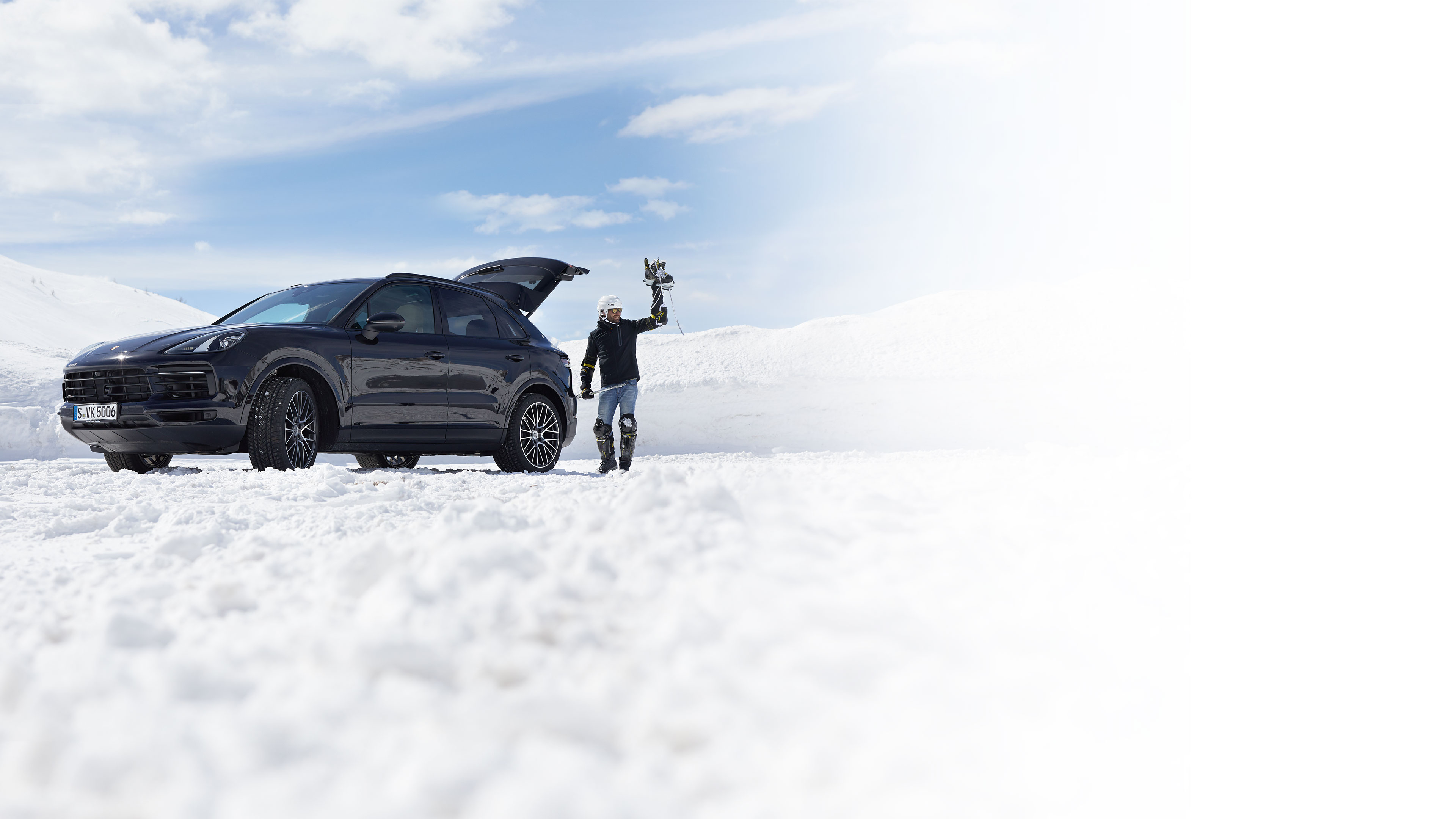 Our recommendation for winter:
tread carefully.
What do rubber compounds, siped tread arrangement and tread depth actually have to do with driving pleasure and driving safety in Winter? Everything actually. To be able to produce full power output under extreme conditions, you need the right tyres with the right conditions for the demanded performance. It is worthwhile looking more precisely at the important details. After all, your winter tyres are the key players on the ground.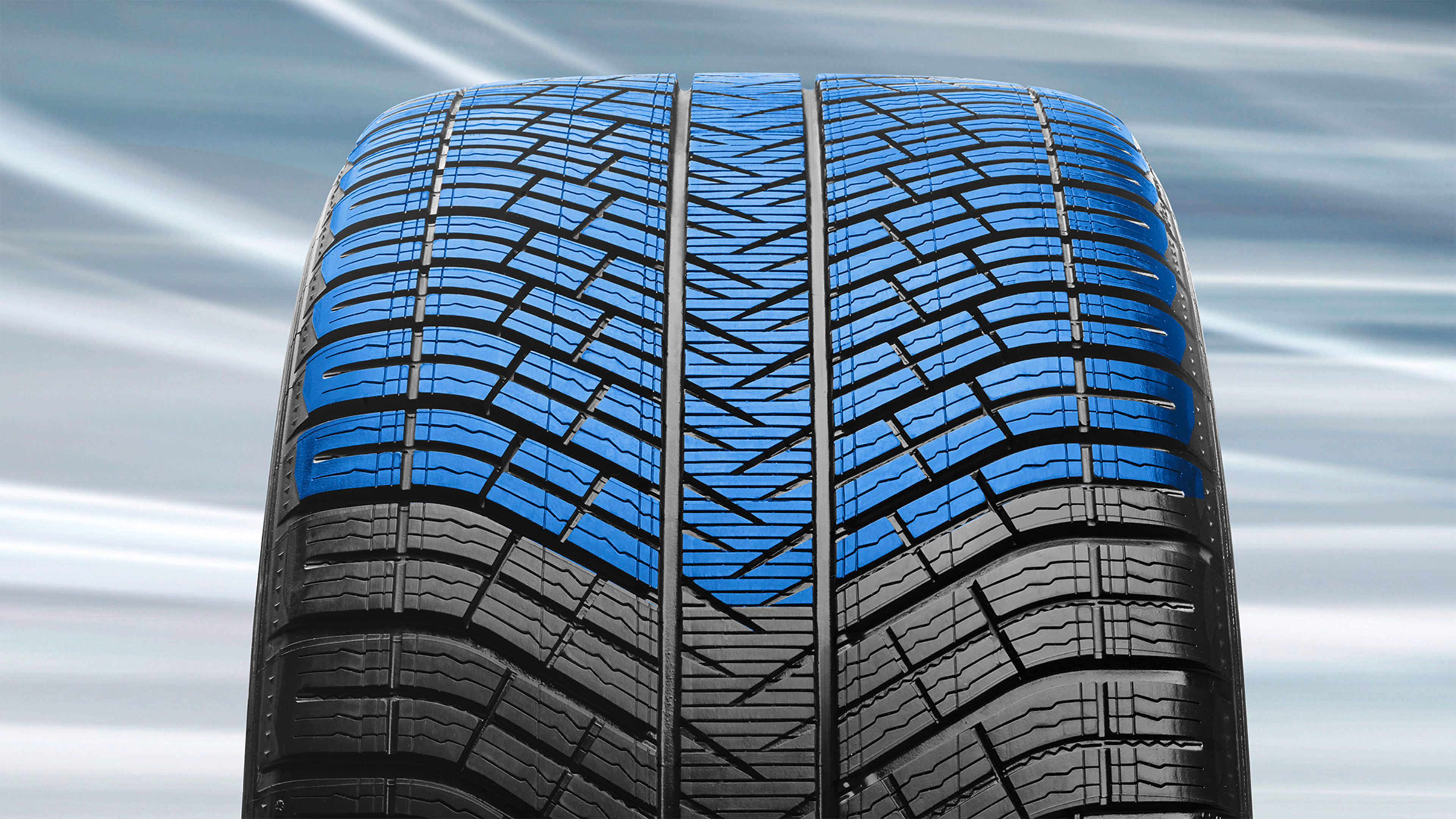 The rubber compound of the tread surface.
The rubber compounds of the winter tyres clearly differ from those of the summer tyres. Thanks to the high proportion of natural rubber, they are noticeably softer. And they harden less in the cold. This means tyres can be adapted optimally to the road surface.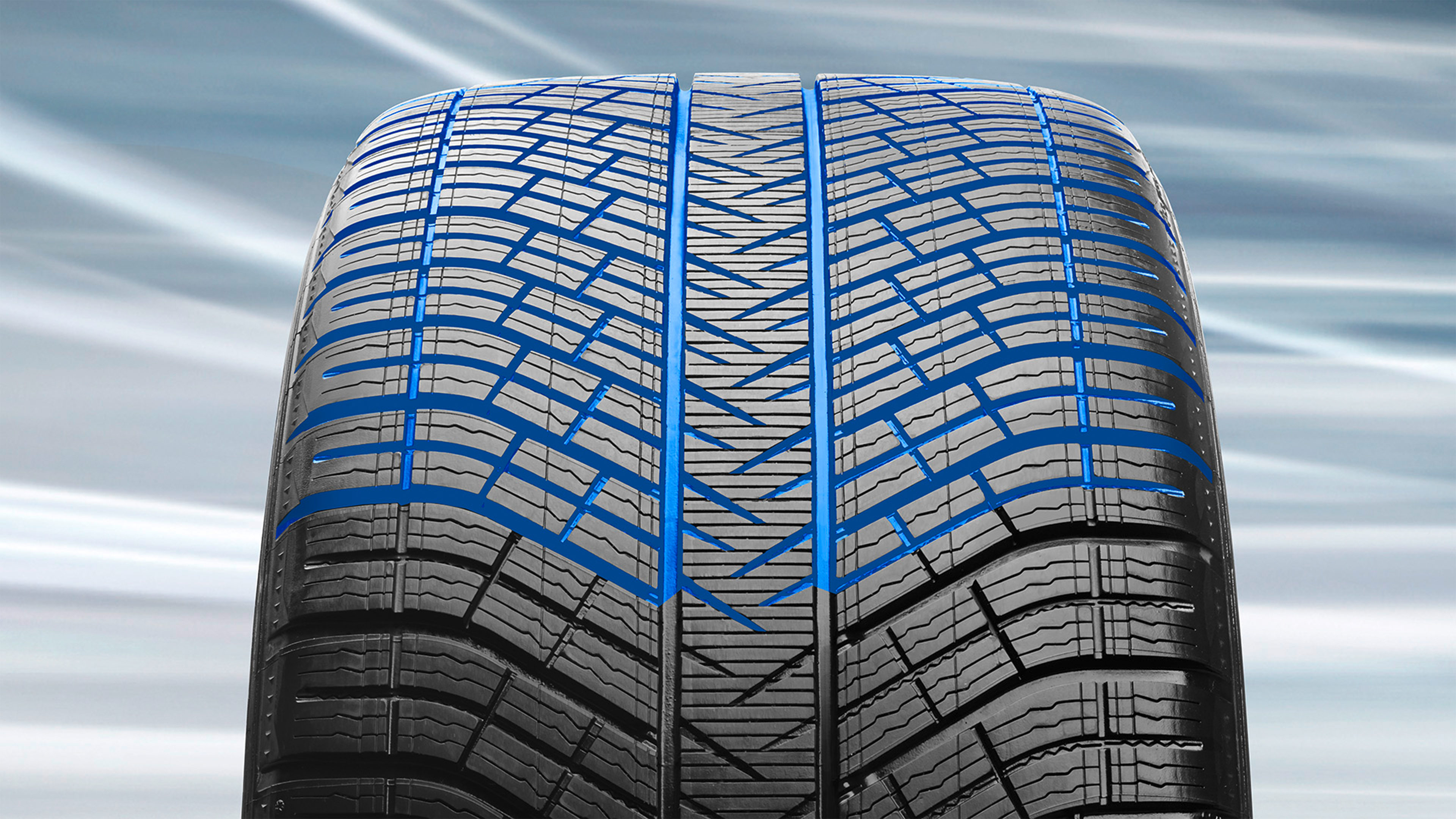 The tread pattern.
The tread is the basis for the safe grip on wintry roads. It drains water and provides good lateral stability. In addition, snow can settle in the wide grooves which causes improved performance through friction.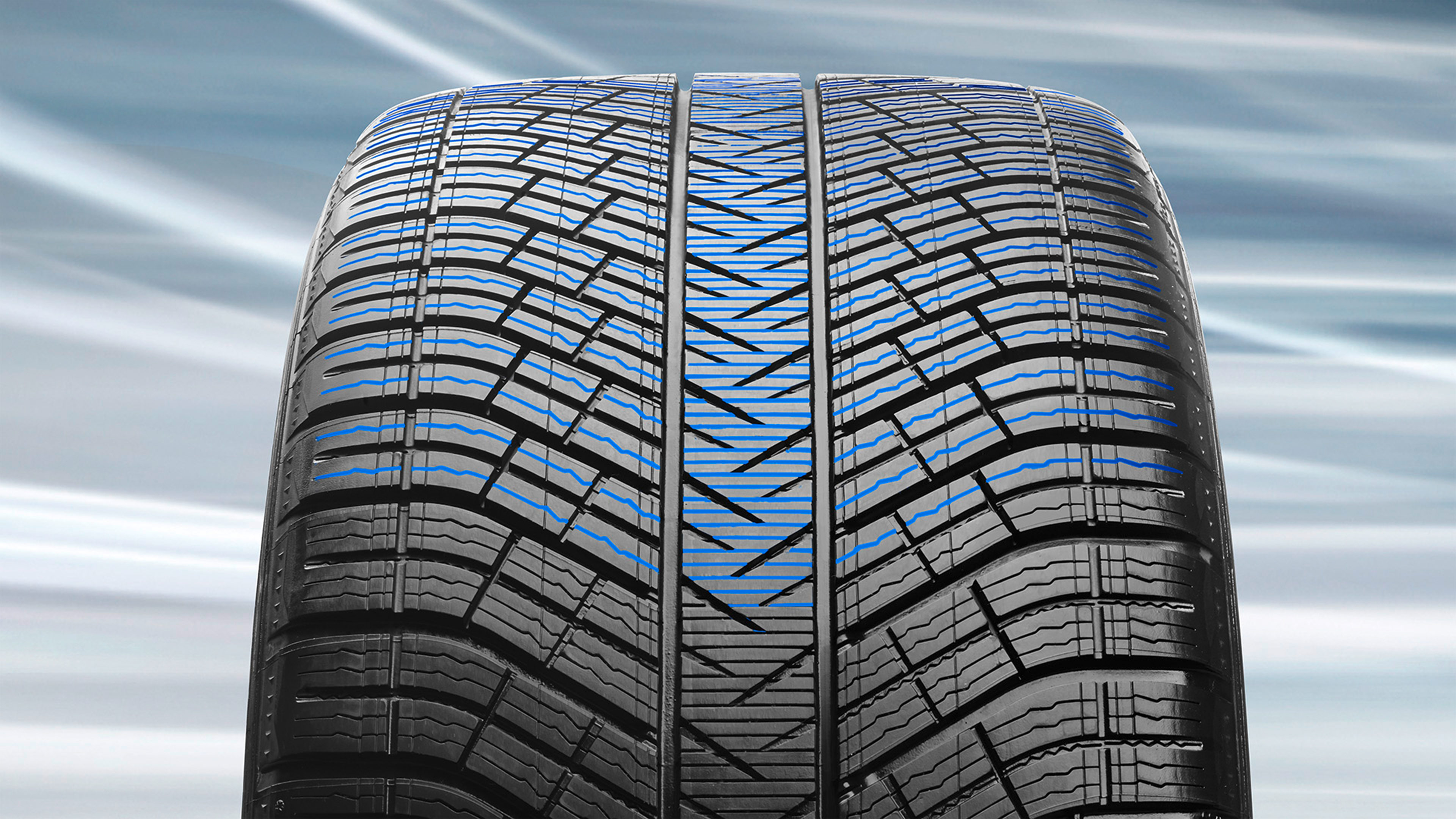 The siped tread pattern of the tyres.
The siped tread has a lot to do in winter. After all, it provides the perfect grip on snow-covered, frozen and wet surfaces. The fine incisions of the siped tread create many gripping edges which snag when driving in snow. In addition, snow can be lodged in the siped tread, providing good frictional resistance, as snow sticks to snow.