The Porsche Classic Register.
Every Porsche is not just important to us, it is part of our family. Since 1948 the Porsche family tree has been growing and changing. Over 70% of all Porsche cars ever made are still on the road and we care passionately that every one of them continues to provide pleasure for generations to come. Like any family, knowing our roots is important to us. However, as these iconic vehicles pass from one owner to another they can become lost and forgotten. The Porsche Classic Register has been updated in a new format, but continues to reunite our family members, bringing them together to help care for their classic Porsche sports cars. Membership of the Porsche Classic Register comes with many benefits, summarised below, but most valuable of all is the peace of mind of knowing that your car is being cared for by Porsche.
What does the Porsche Classic Register offer?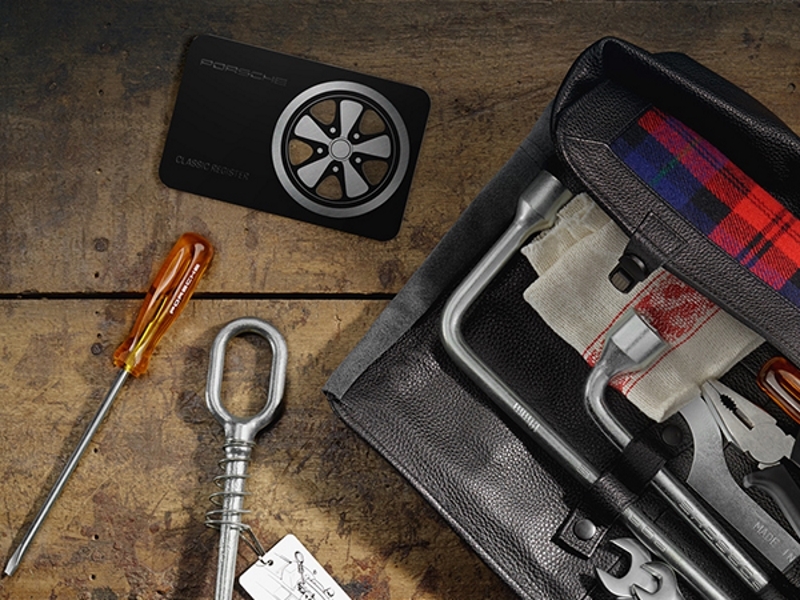 An exclusive membership pack*:
The sleek membership pack includes a matt black etched stainless steel membership card and a leaflet describing the main benefits of the Porsche Classic Register.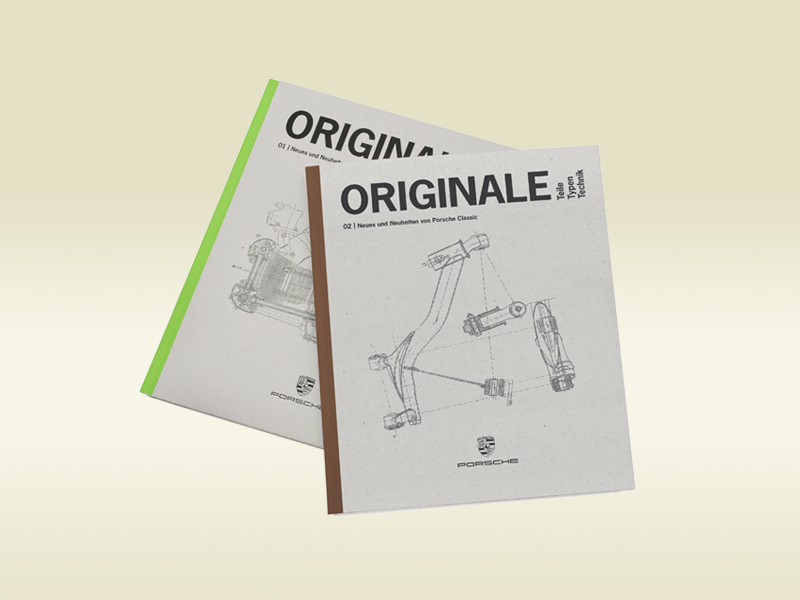 Originale Magazine*:
One issue of Originale Magazine per membership year.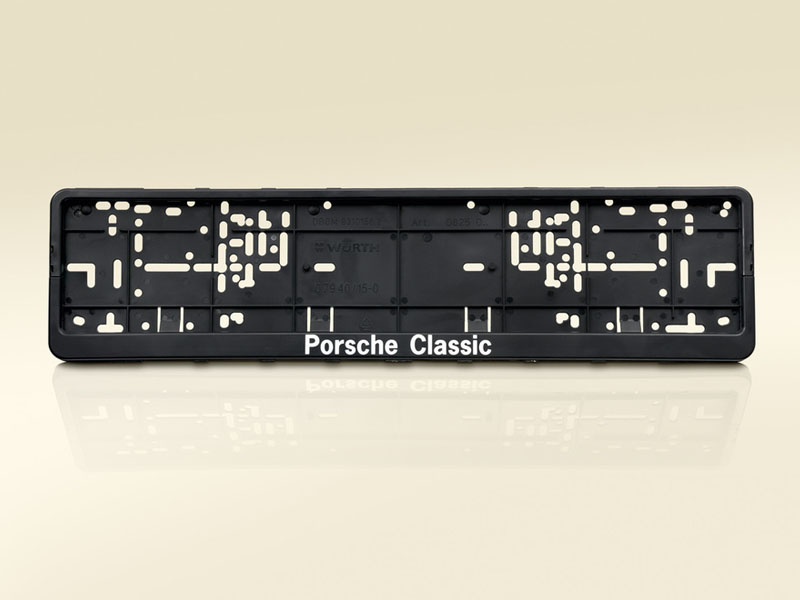 Porsche Classic number plate surrounds*:
A pair of complimentary Porsche Classic number plate surrounds (first subscription year only).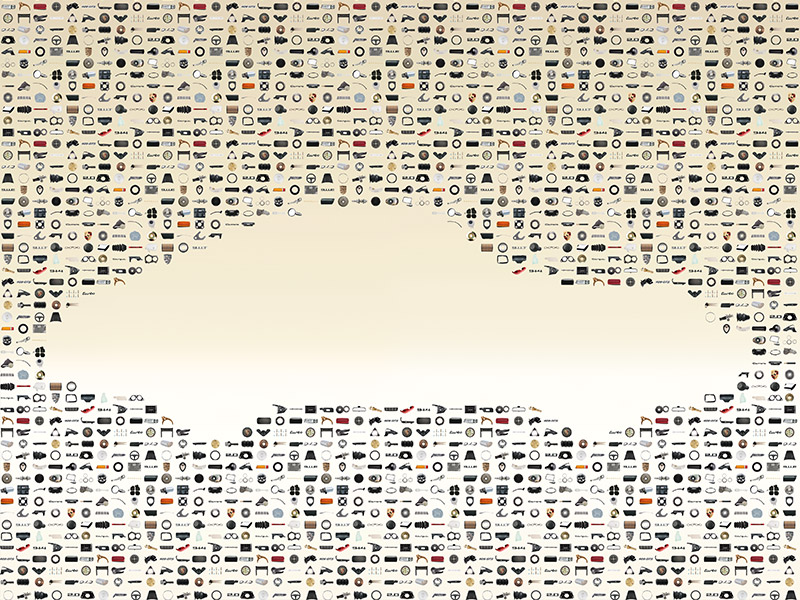 15% discount on Porsche Classic Parts*:
Not less than a 15% discount on the Recommended Retail Price (RRP) of Porsche Classic Genuine Parts purchased for the registered vehicle from the Porsche Centre it is signed up with** (fitted at a participating Porsche Centre).
**The discount is not applicable to Porsche Classic Oil services.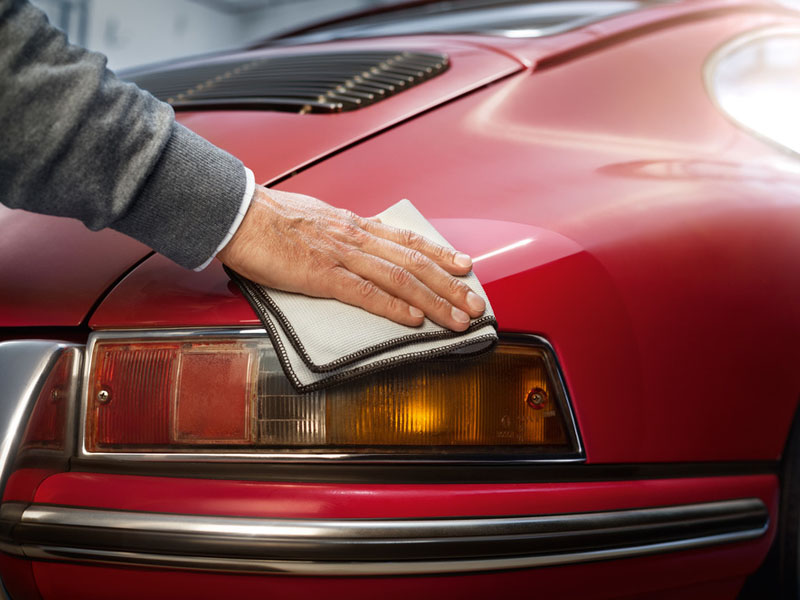 Four complimentary wash and vacuums*:
Four complimentary wash and vacuums*** per membership year for your registered vehicle at the Porsche Centre it is signed up with.
*** Advance bookings required. For full terms and conditions and a list of participating Centres, visit Porsche.co.uk/classicregister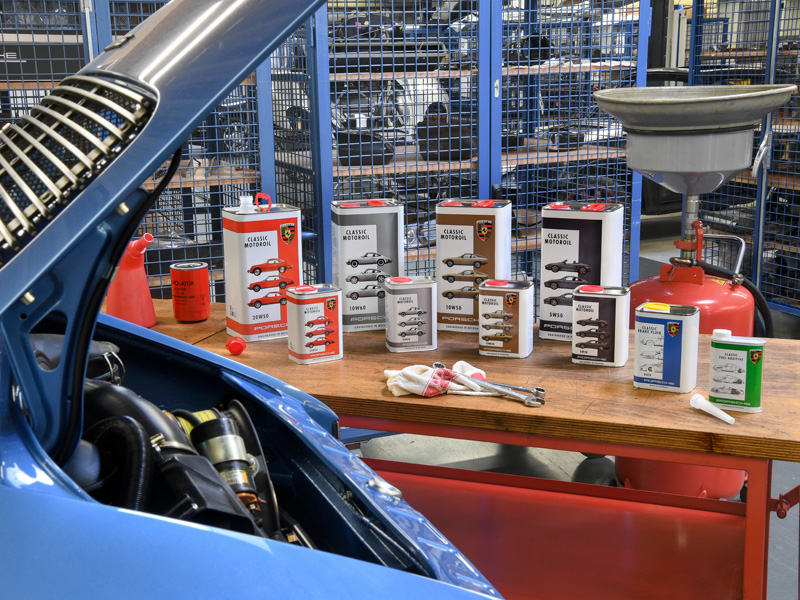 1 litre bottle of motor oil*:
A complimentary 1 litre top bottle of Porsche Classic Motoroil (or equivalent) provided at each service.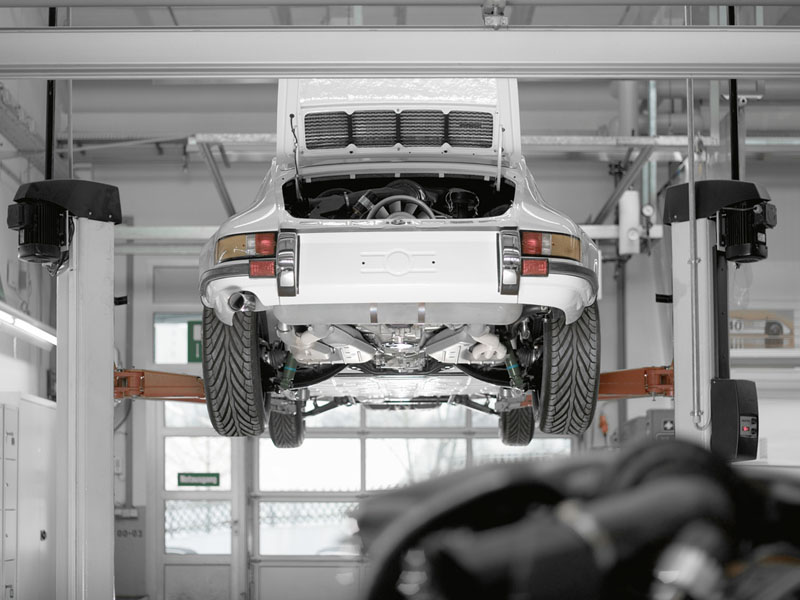 Upon joining you can take advantage of the following benefits*:
Complimentary nitrogen filling of your tyres.
How to Join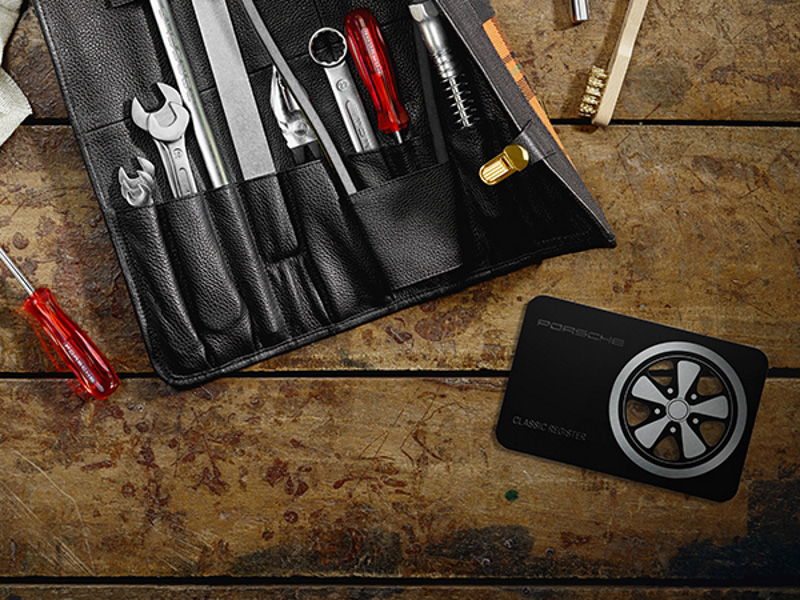 To qualify for membership of the Porsche Classic Register – and take advantage of all the benefits – simply bring your classic Porsche to your nearest participating Porsche Centre with proof of ownership.
Simply contact your Porsche Centre to sign up.*
*Subject to terms and conditions. Please ask your local participating Porsche Centre for more details or click here to view customer terms and conditions.