The specialists at the Porsche Classic Workshop in Stuttgart maintain all Porsche Classic models, from the 356 all the way up to the Porsche 911 (Type 993). If you are interested in repair work for the Porsche 911 (Type 996) or Porsche Boxster (Type 986), please contact your Porsche Classic Partner or authorized Porsche dealership. The on-site Classic specialists will be happy to provide tailored advice on any classic Porsche model.
We look forward to seeing you and your classic Porsche at our Porsche Classic Factory Restoration facility in Stuttgart.
Mechanic labour:
€ 125.00 plus VAT*
Bodywork/paintwork/powertrain:
€ 125.00 plus VAT*
Mechanic labour 959:
€ 150.00 plus VAT*
*The hourly rates stated above are based exclusively on services rendered by the Porsche Classic workshop in Stuttgart; hourly rates are effective from 1 July 2015.
We think holistically – and take regular inspections and maintenance as seriously as restoration. Here too, we are just as meticulous. After all, your classic car is unique – and it should stay that way for the long term.
Our services extend from accident repairs to dent and hail damage services, right through to body repairs and painting. We also take care of the inside of your car, from engine repairs to interior overhauls.
We look forward to talking to you personally to agree the specific details.
Porsche Classic Factory Restoration Stuttgart
phone: + 49 (0) 711 911 - 27150
e-mail: classic-service@porsche.de
Services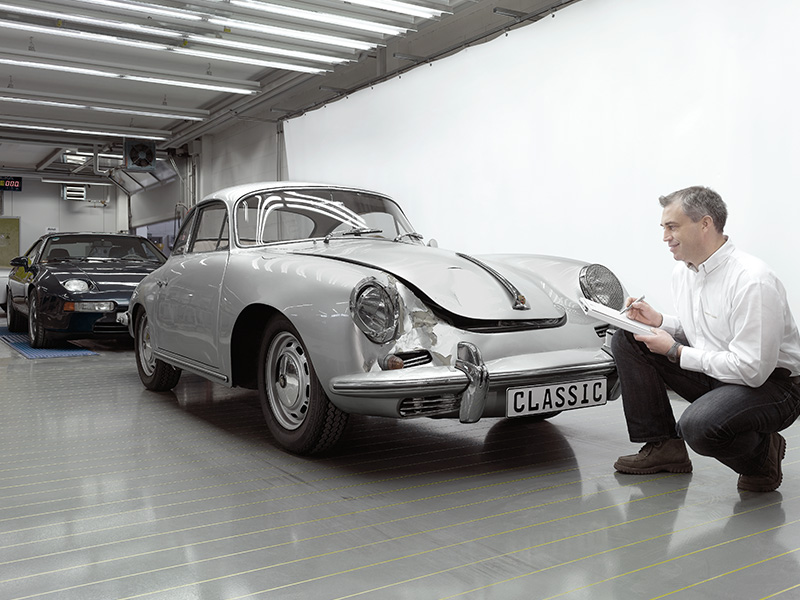 1. Issuing certificates, processing insurance claims
Accidents are annoying enough. Therefore, trust our many years of experience. At your request, Porsche Classic will take care of all the technical procedures to do with insurance companies, damage assessors etc.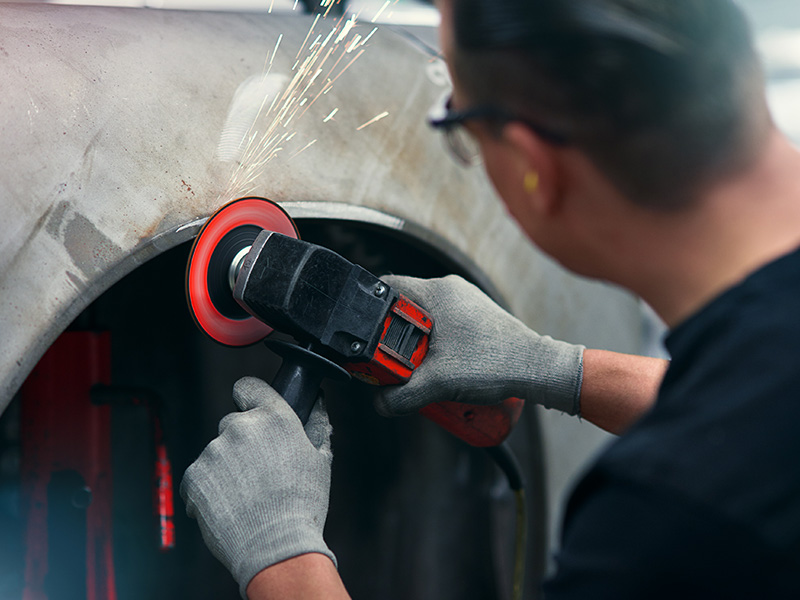 2. Body repairs
Body damage is repaired exclusively using Porsche Classic Genuine Parts. Our specialists at our facility in Stuttgart employ modern tools and test equipment to restore your car to safe working condition. Laser-based, optical computer measurement systems and the latest generation of frame straightening benches enable precision work.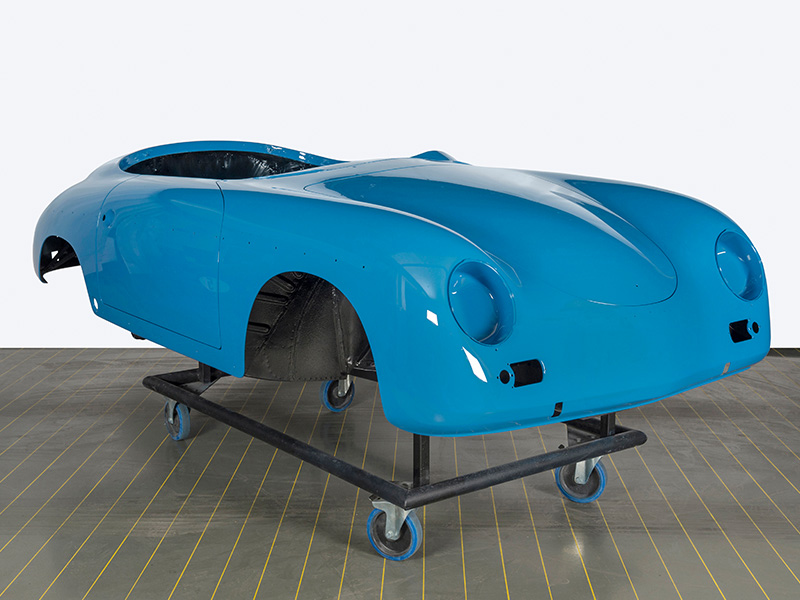 3. Paint service
We carry out colour-matched paint repairs and all-over finishes. It goes without saying that following a repair at Porsche Classic, the Porsche long-term guarantee against rust penetration of the body remains in force.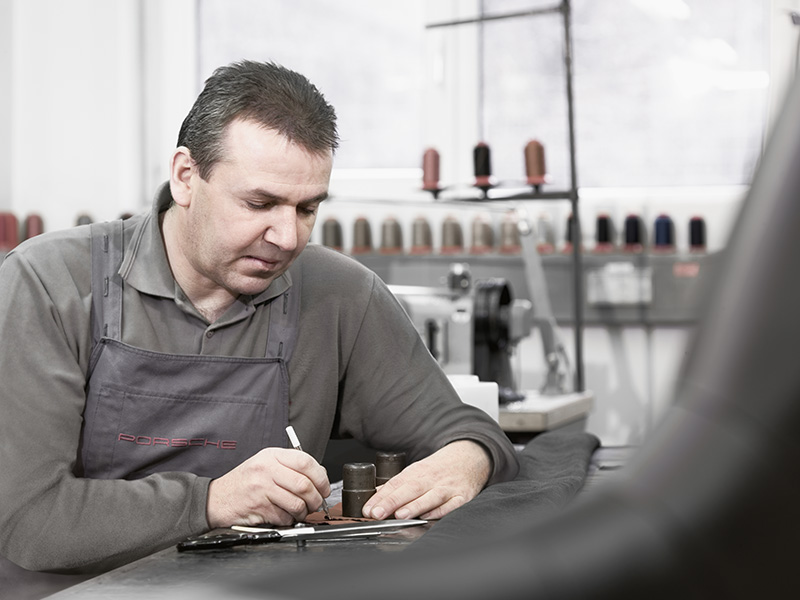 4. Interior overhauls and repairs
As a special service, Porsche Classic can offer to repair the entire interior of your Porsche. The renovation and repair of seat covers and the removal of minor damage to leather seams and linings are performed by our staff with great care and also with success. We can also remove damage to vehicle roofliners or convertible roofs, with attention to detail.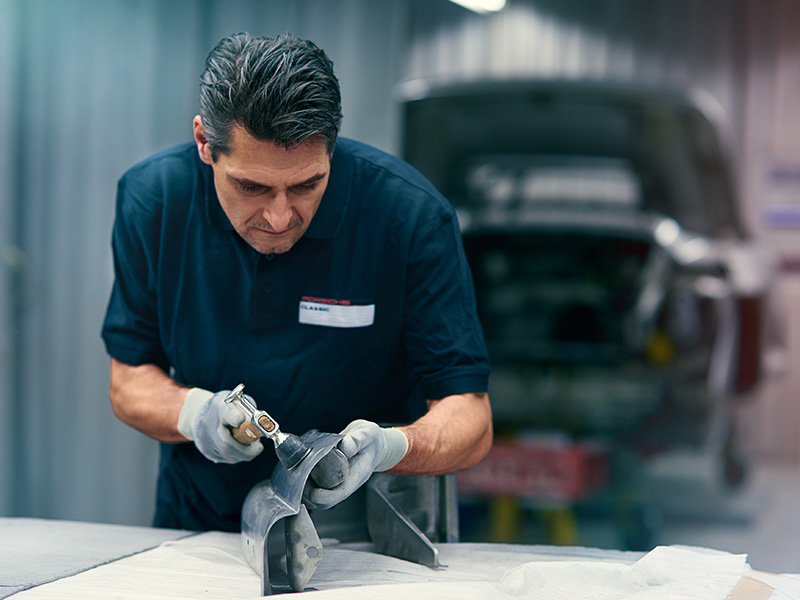 5. Dent and hail damage service
The owners of cars parked alongside yours in car parks occasionally leave unpleasant souvenirs on your car. However, storms and hail can also leave small dents. We can remove these for you inexpensively using expert competence and modern dent-removing technology, which normally does not even require repainting.