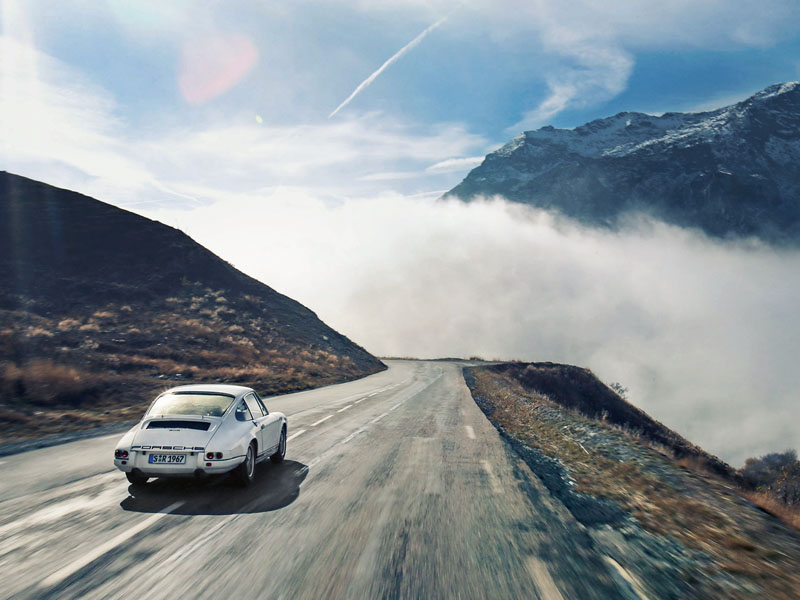 Triumph on the Wall
Fifty years ago a Porsche 911 R traversed the French Alps. Its destination: the Autodromo Nazionale di Monza. Once there, Porsche conquered five endurance world records. A classic 911 R now retraces that journey on its fiftieth anniversary.
Read more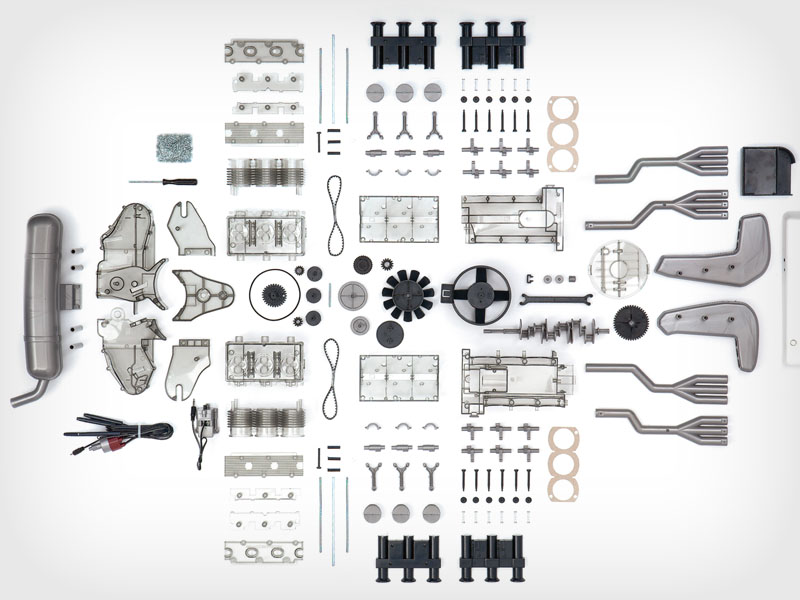 A Model of Refinement
When tinkerers take on a finely detailed motor model kit, the result is big passion on a small scale. Every screw, every color has to be perfect to ensure that the flat engine on the shelf is the spitting image of the one in the Porsche 911.
Read more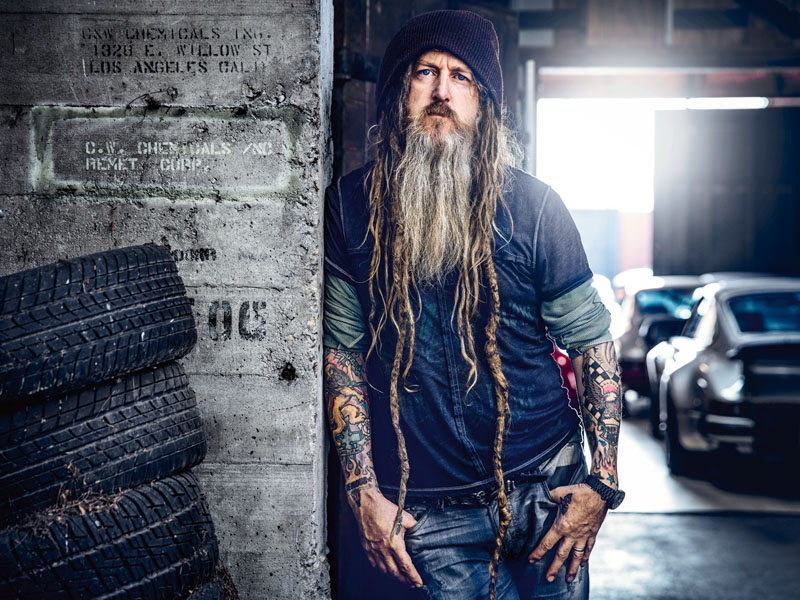 Magnus Walker
Magnus Walker first caught the Porsche bug as a boy in Britain, but a 911 seemed unattainable at the time. Today he owns one of the world's most spectacular car collections. His autobiography, Urban Outlaw, was recently published to coincide with his fiftieth birthday.
Read more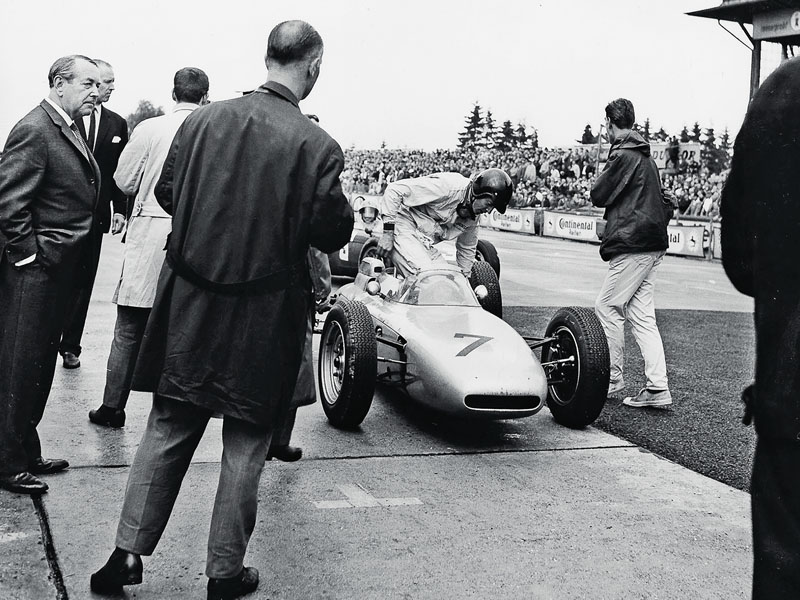 8:47.20 min.
"It was with Porsche that I really learned how to drive—because they gave me cars that didn't constantly break down."
Read more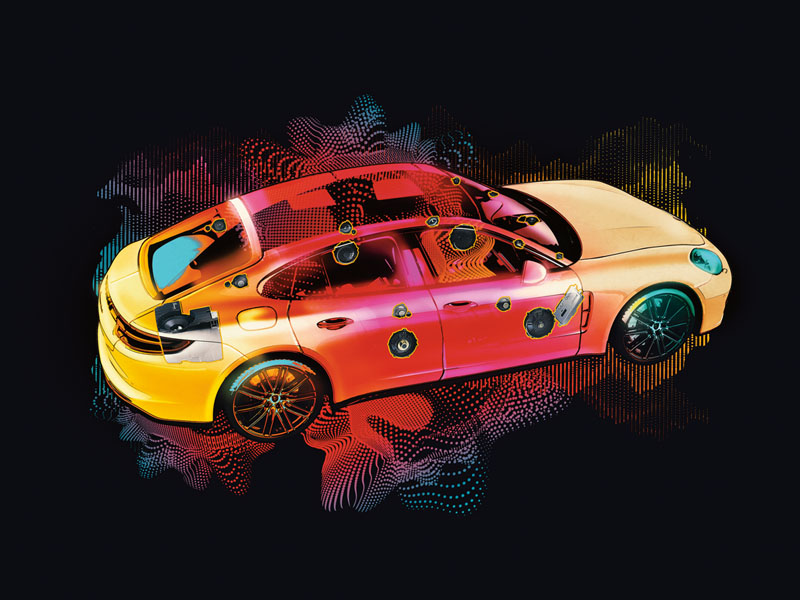 Surround Sound
"3-D sound offers an unrivaled listening experience: the ultimate in immersive, natural, and emotive sound reproduction." Mathias Renz is responsible for audio and acoustics in the Porsche development process.
Read more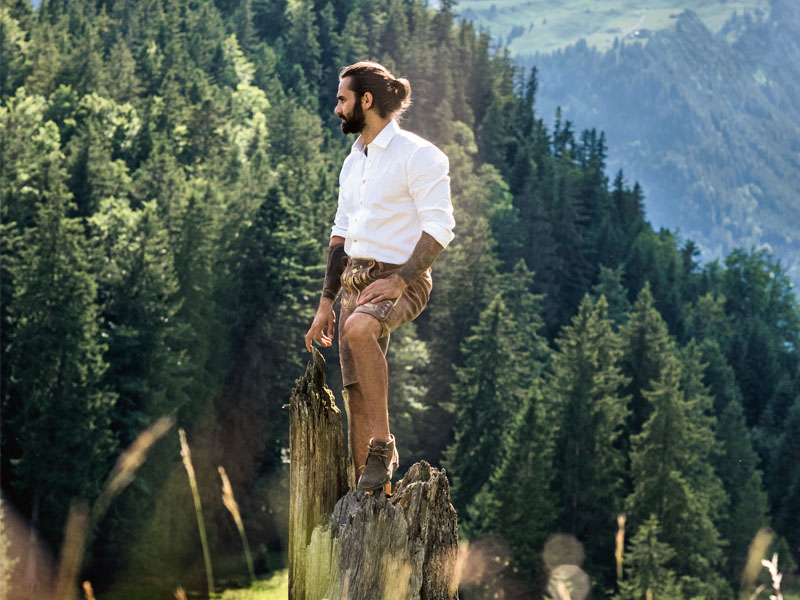 Dahoam
Traditional lederhosen have made a leap from niche product to cult item in recent years. But what has suddenly turned these traditional short leather trousers into bestsellers? Their makers—and two costume researchers—reveal some of the secrets.
Read more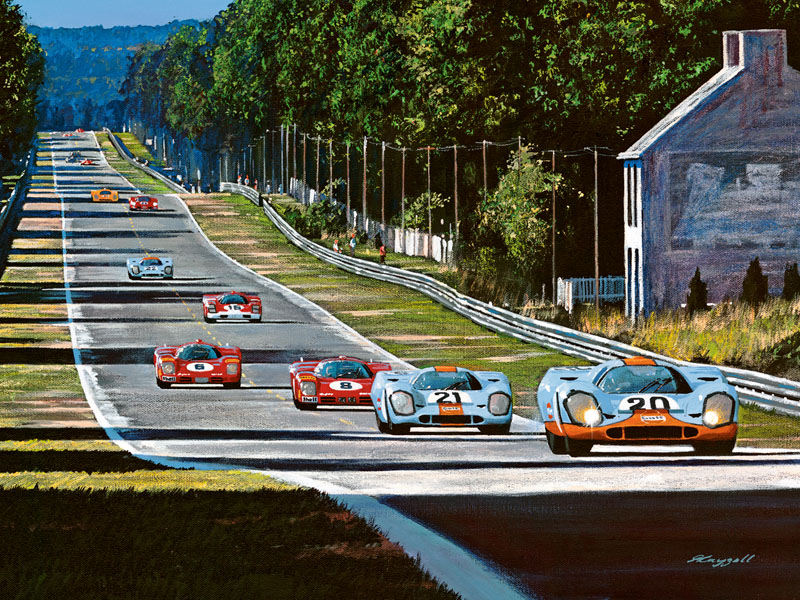 Rush of Color
Tim Layzell paints racing scenes. His aim is to enable viewers to feel their power and speed. Many of the world's races are captured on his canvases.
Read more
Take Two
More than a mere race car, it was one of the camera cars for the movie The Speed Merchants. Lost for years, it was tracked down, saved from the junkyard, and restored. Christophorus presents the rich history of a 911 ST 2.5.
Read more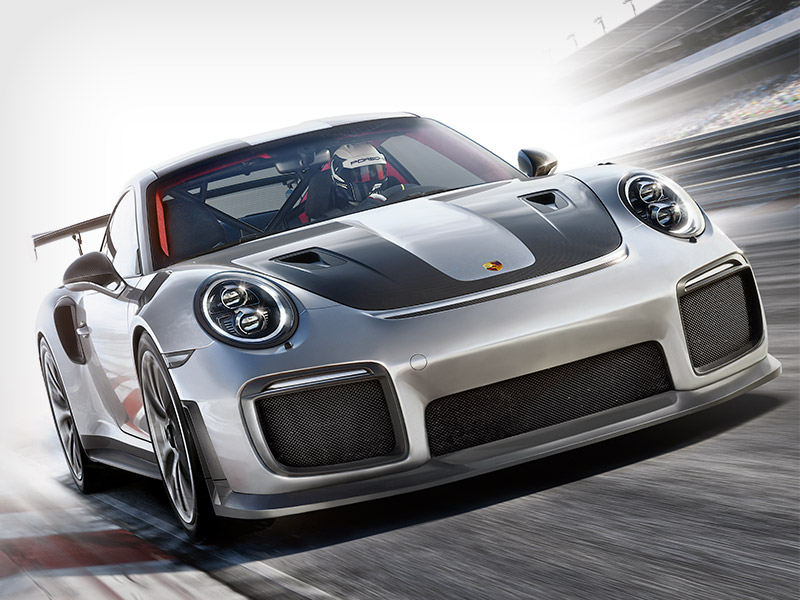 Living-Room Racers
Melding reality with the virtual world: developers of the racing video game Forza Motorsport 7 worked closely with the engineers in Weissach to create an experience that's incredibly lifelike. The star of the game: the most powerful 911 of all time.
Read more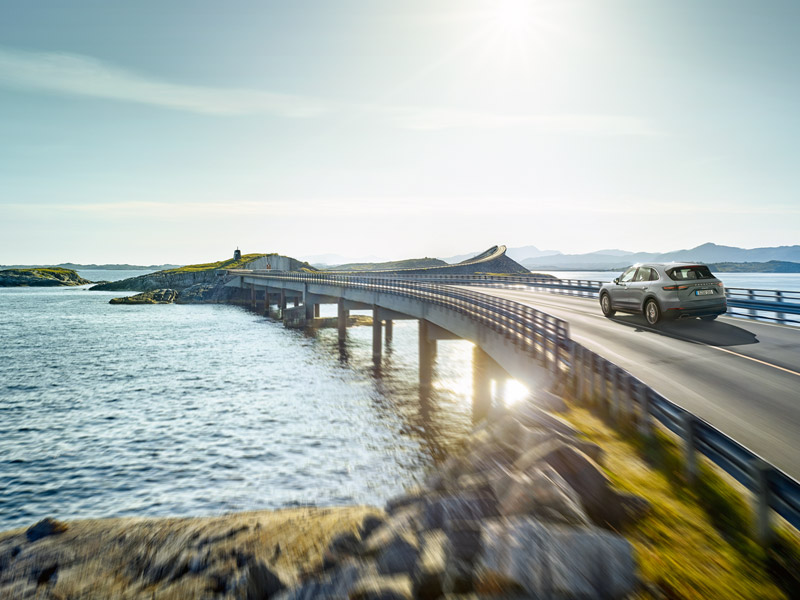 Asphalt Art
In Norway's grandiose landscapes, roads dance between the fjords and the mountains. A drive with the new Porsche Cayenne on roads that are much more than just the connection of two points.
Read more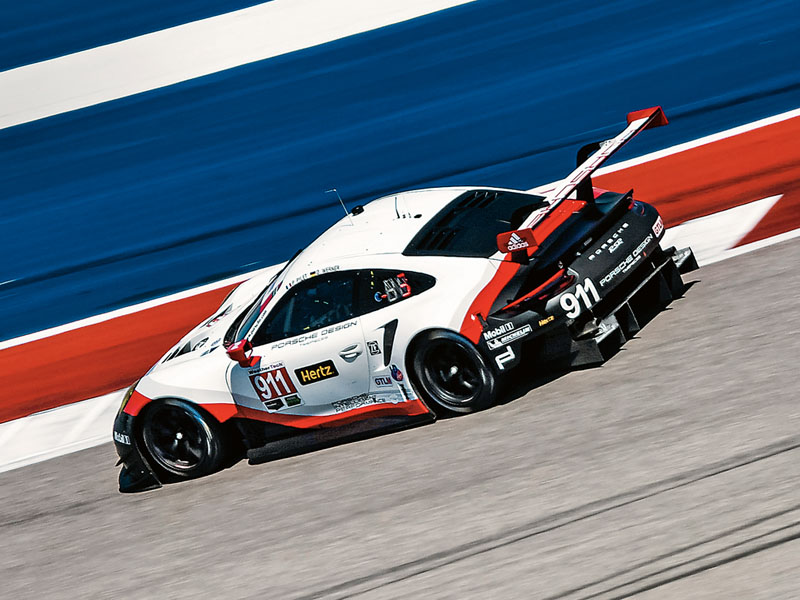 Mission: Future
Porsche will enter Formula E with a new motorsport strategy and its own factory team in late 2019. Board Member for Research and Development Michael Steiner and LMP1 Director Fritz Enzinger explain why.
Read more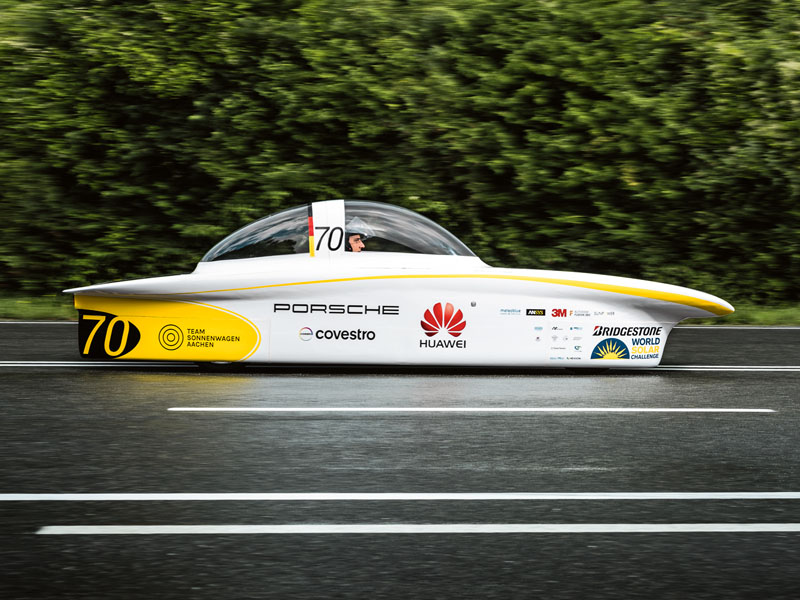 Sun on Wheels
A 3,022-kilometer race across Australia powered solely by the sun. A team of students from RWTH Aachen University are entering the World Solar Challenge—with the help of specialists from Porsche Motorsports.
Read more