Porsche and Sustainability
Safer working in your workshop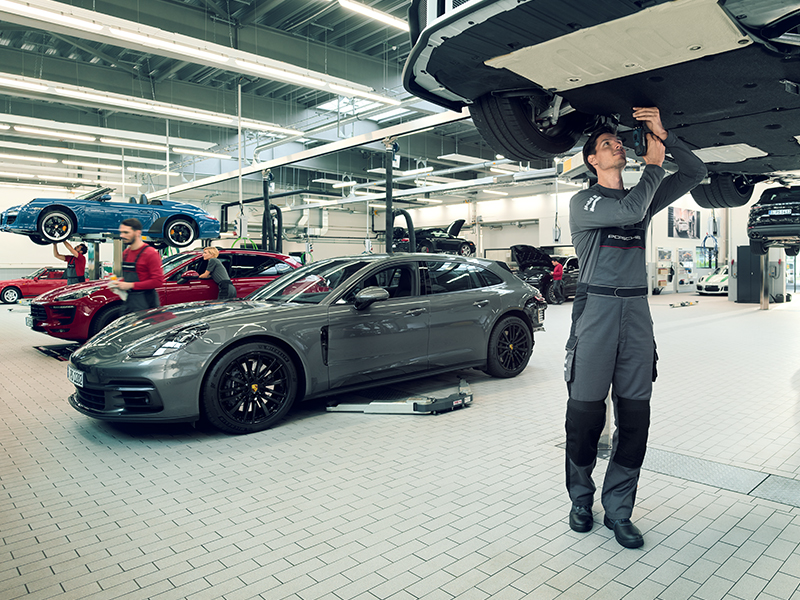 REACH EU Regulation
Throughout the EU, the Registration, Evaluation, Authorisation and Restriction of Chemicals (REACH) regulation requires us to pass on information relating to substances of very high concern in the supply chain, if our "products" contain more than 0.1 % weight-by-weight of these substances.
Enter the relevant Part Number here and we will provide you with any necessary information. We take seriously the safety of anyone involved in servicing, maintaining or repairing our vehicles. So naturally we comply with all the regulation's requirements.
Read more
Technical Service Information (TSI)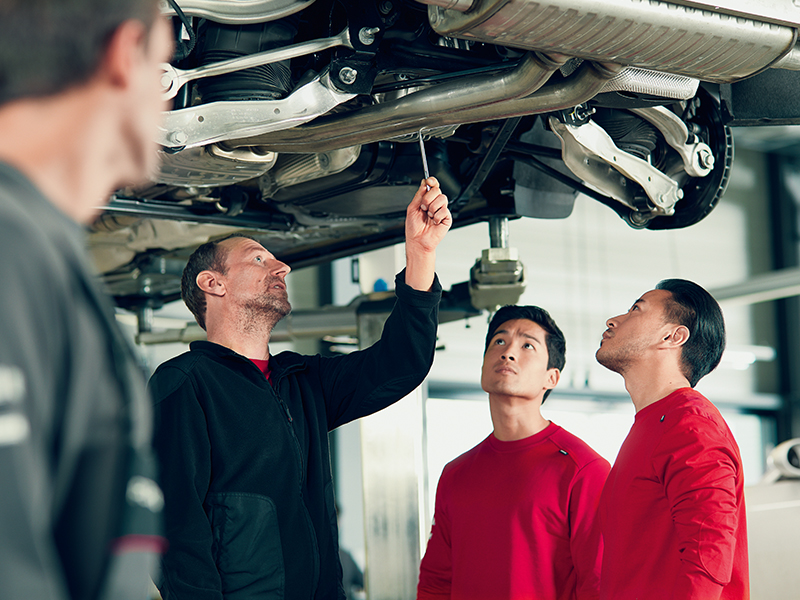 As an Independent Workshop, you still have access to the information, support and parts you need to provide Porsche owners with the high-quality service they expect.
With online Technical Service Information specifcally for independent workshops, and parts from the Porsche Genuine Parts Shop, it's easy to keep your customers satisfied.
Read more
Periodical Technical Inspection (PTI)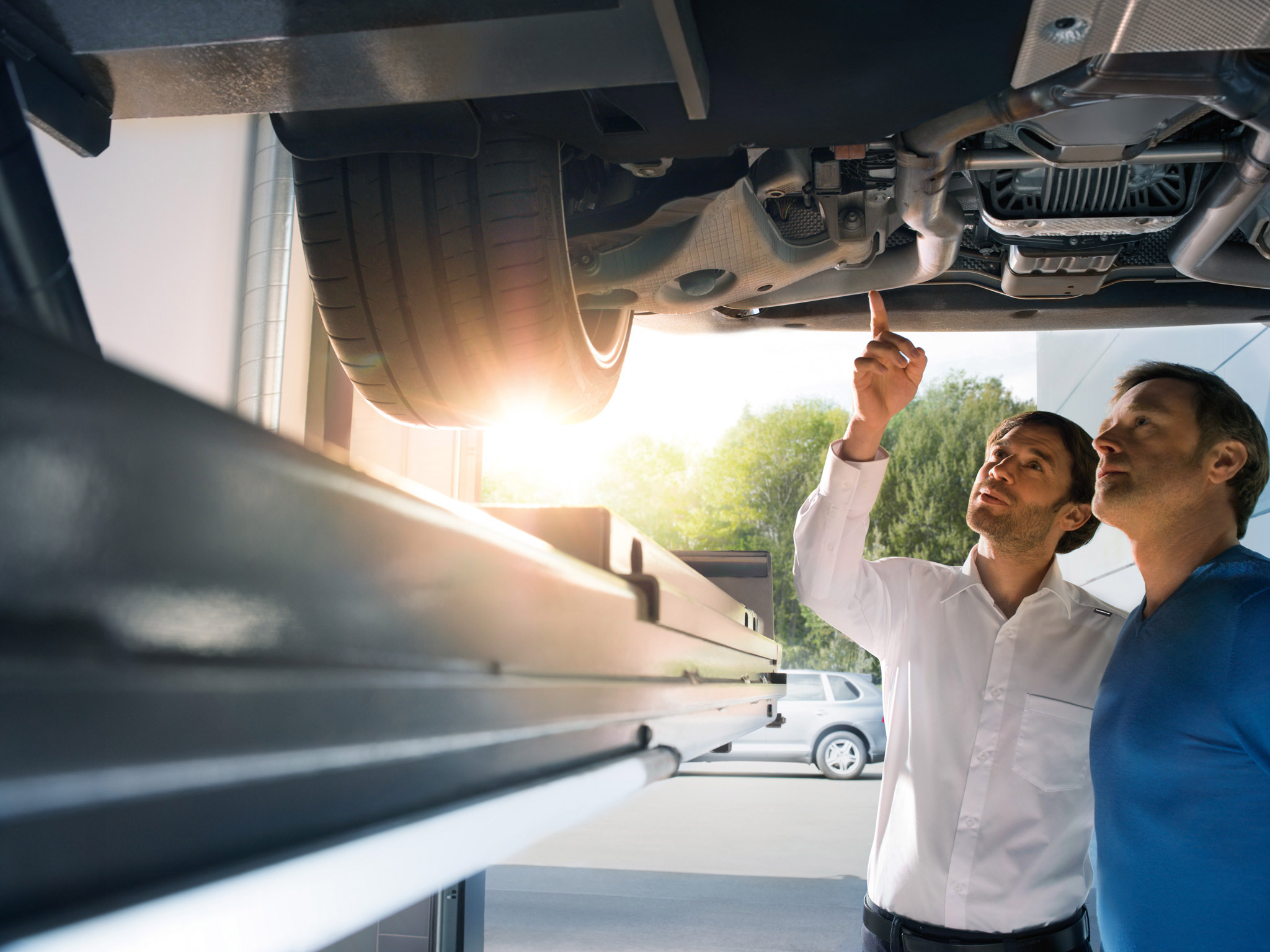 Periodical Technical Inspection (PTI)
The Implementing Act (EU) 2019/621 comes into force on 20th May 2020. This obliges automobile manufacturers to make the information listed in the appendix available to inspection organisations and the relevant authorities. At Porsche, the relevant information are in our Online IT system PCSS TSI. To sign up for an account, follow the link below.
Read more