The elegance of simplicity.
When you meet Stefan Bräutigam he seems like a relaxed, self-contained guy. But when you see his design work and the range of international prizes he has won, you get an idea that behind this facade lies a passion for speed. We wanted to find out more, which is why we paid a visit to the designer in his adopted home of Hamburg, where we gave him the change to test the new Porsche 992 Carrera S and the Connect services.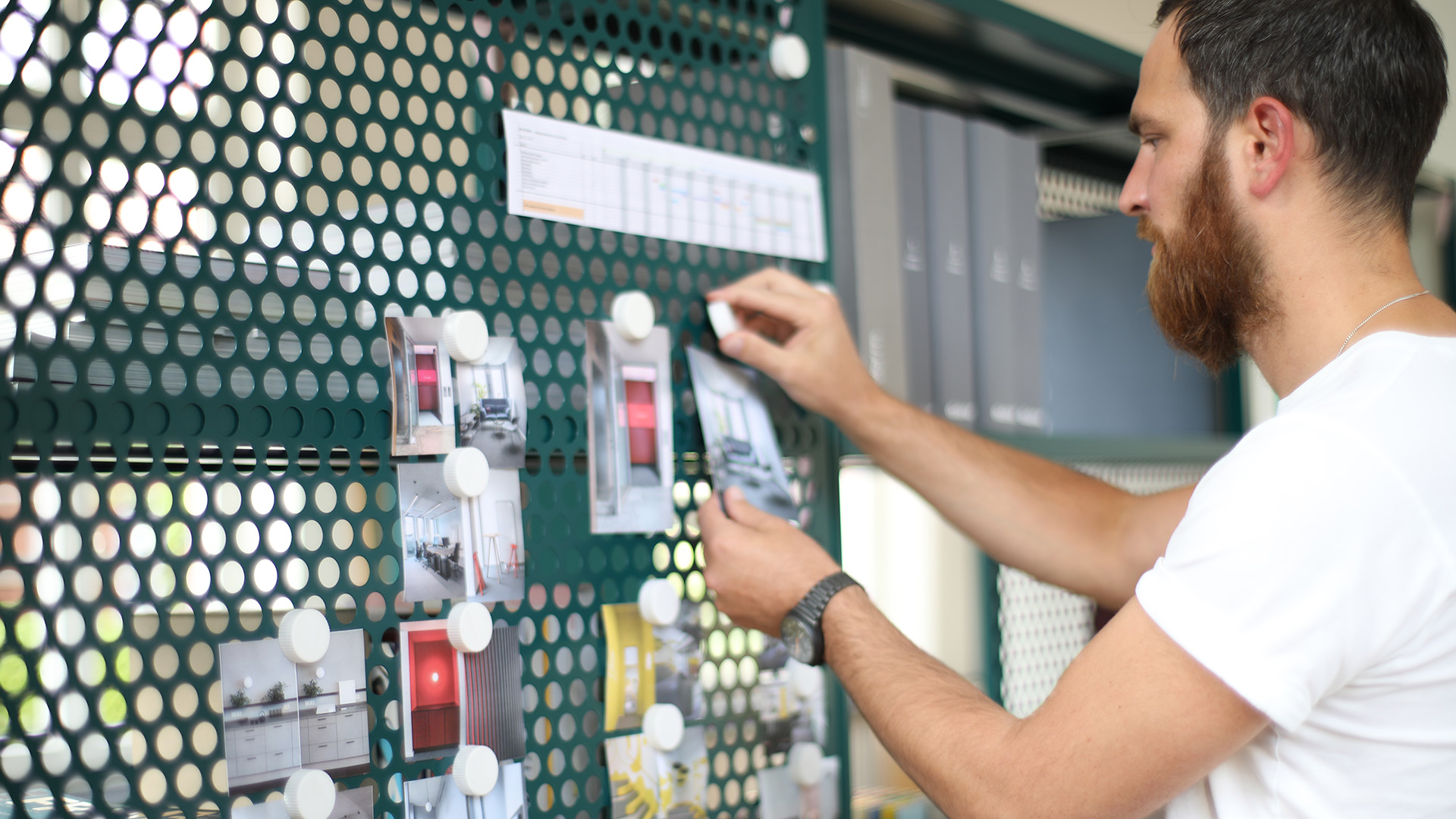 "I've been a big Porsche fan since childhood."
We meet Stefan Bräutigam after lunch and find him enjoying a coffe from his favourite roaster. He invited us to visit his design agency - a red brick building in Hamburg-Ottensen that combines rough, Hanseatic industrial charm with a contemporary interior. As co-founder and owner of "Bräutigam & Rotermund", he has managed to turn his passion into a career. His mission? To use stringent branding principles to help brands become more recognizable. Two years after founding their company, he and his partner were voted Newcomer Agency of the Year 2014 by the renowned Art Directors Club of Germany. One of the current projects is the new corporate design for the Hamburg Reeperbahn Festival, Europe's largest club festival.
What inspires him? Sports cars from Zuffenhausen with their perfect road holding. He is especially fond of his 1992 964 C2 in black - his absolute dream car since childhood. Today he makes little effort to hide his excitement at the prospect of driving the new 992 Carrera S with Porsche Connect. The sun comes out over Hamburg and we know: Now this is the time to climb on board. The My Porsche app has just be installed on his smartphone and is already waiting to connect to the sports car.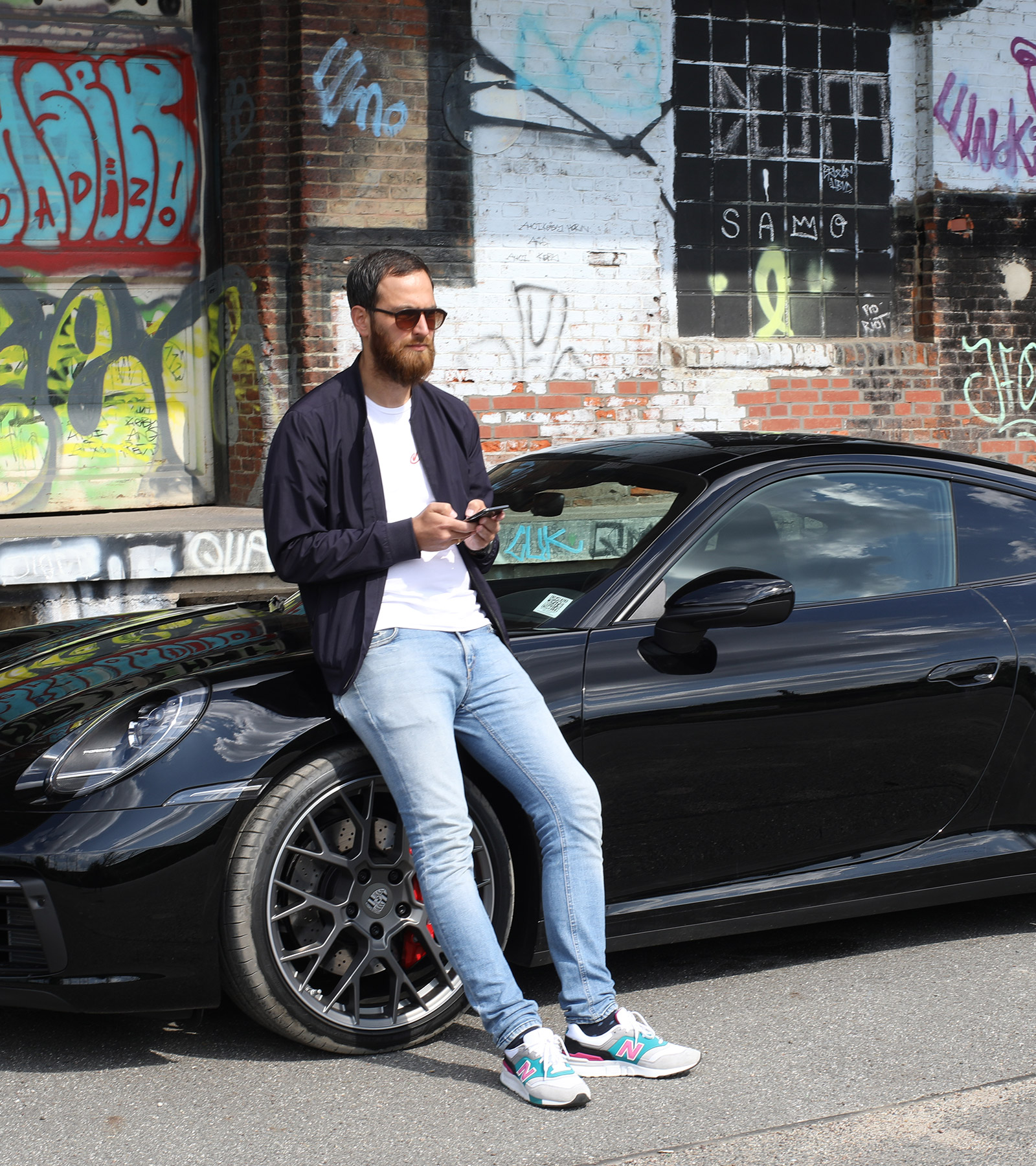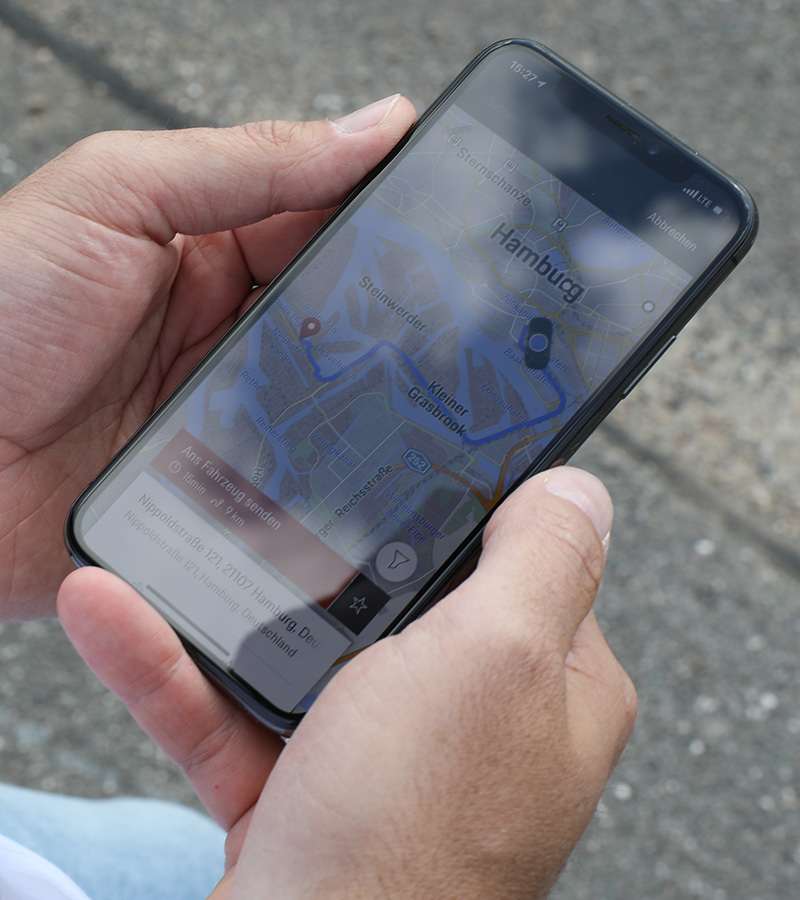 Stress out, inspiration in. Stefan Bräutigam puts on his sunglasses and climbs in. It's time to hit the streets of Hamburg. Before starting, he connects the My Porsche app on his phone to the car and transfers his intended destination directly from his calendar to the PCM. The intuitive user interface is quickly accessible to the designer, who has a lot of digital experience. He smiles: A quick weather check – using the car's PCM of course. Hamburg's citizen's are well acquainted with bad weather. But today we're in luck: Sunshine all the way.
As we drive you can feel that this is his town. For him almost every corner is linked with faces and memories. Parties, exhibitions, concerts - but also quiet moments in the parks by the Elbe and the endless open spaces of the harbour area. He enthusiastically points to a new building that he hadn't noticed before. He likes living here in Hamburg with his family and is well integrated with the local community. He attends a lot at Porsche events and meets with other enthusiasts both in person and online, especially the #heckcrew. The fact that his love of good car design is also part of his everyday life is evident in the posts on his Instagram account, in which he enjoys profiling sports cars with a trained eye. We become aware of another talent: He has an excellent feel for curves and knows exactly the moment for relaxed cruising or elegant acceleration.
"Because of my job as a designer, I'm naturally always open to innovation and I was very interested in testing the Porsche Connect services."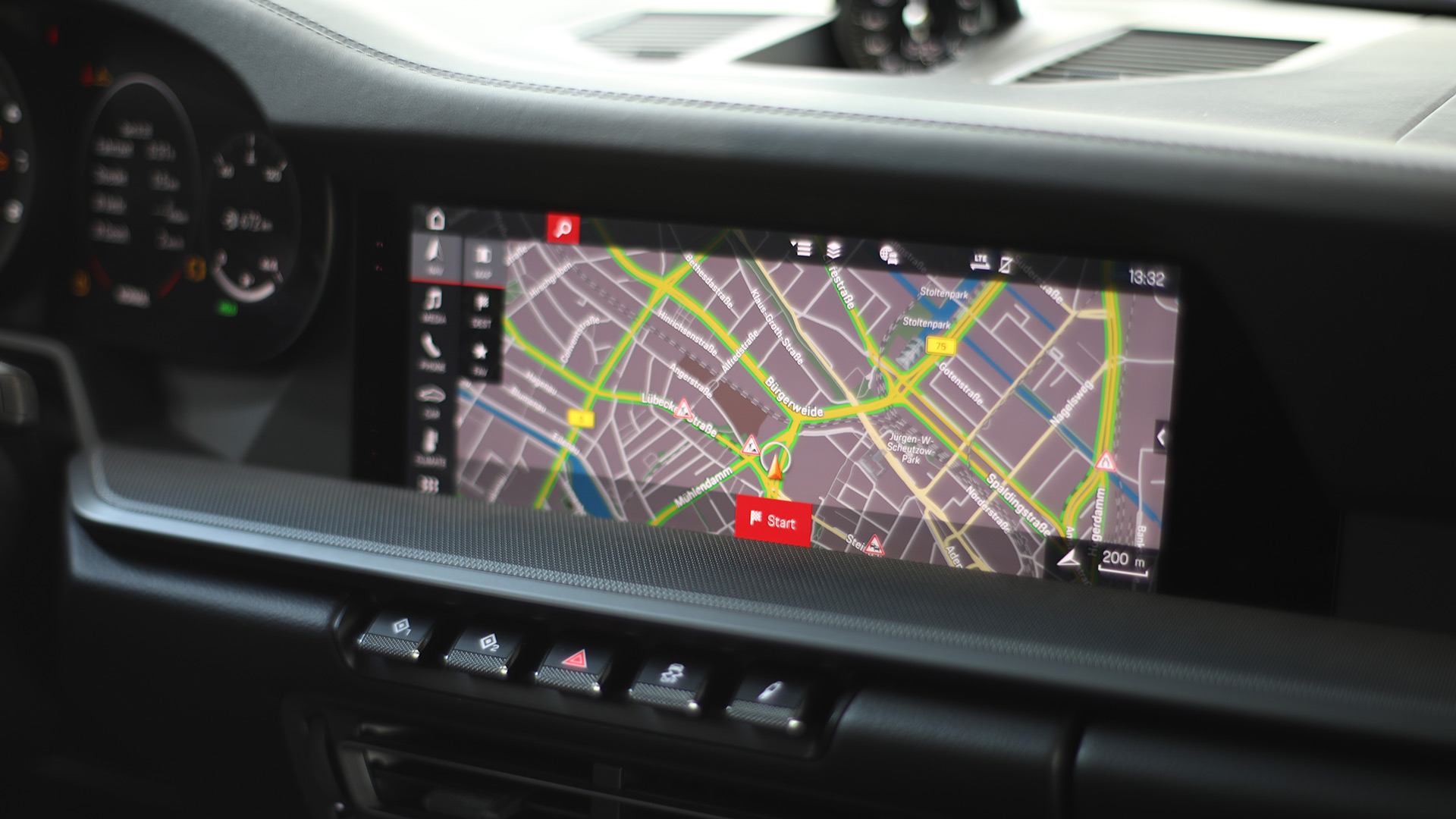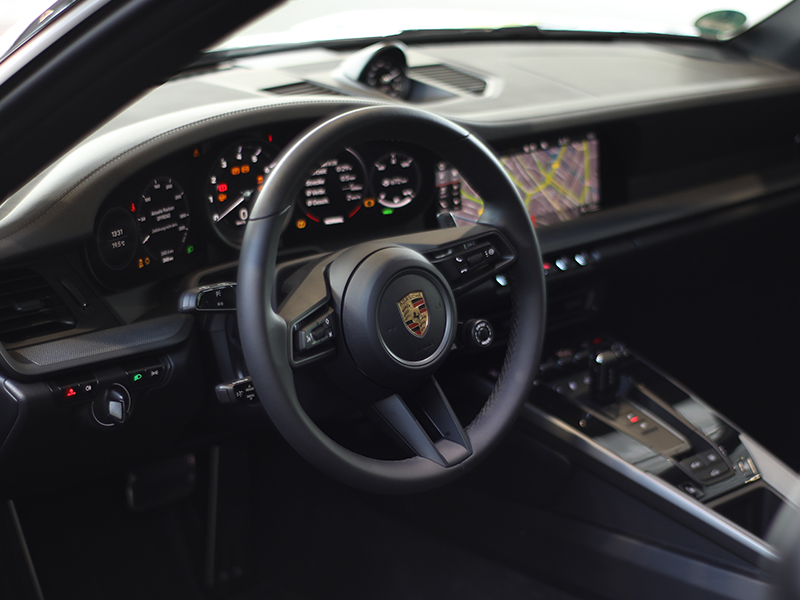 We park the 911 at one of its favourite spots in Hamburg's Oberhafen district for a souvenir photo. As an aside, he also explains the different styles of the street art artists who have left their mark on the old industrial façades along the Elbe. We then return to the agency. We chat a bit about the day. In his opinion, Porsche has interpreted digitisation perfectly with its Connect services, making life easier: Less stress from traffic congestion, perfect control of the vehicle's consumption figures and status - and access to the best songs on his many music playlists at any time. One of the aspects of his job that Stefan Bräutigam loves best is innovative tools that make life easier – the new 992 Carrera S and its Connect services certainly do that. When he parks at the agency's car park right next to his own classic car, he gets out and lets his eyes wander between the two models, which are divided by more than three decades of automotive history. Happily he doesn't have to choose between them.
"You can clearly feel that the Porsche DNA has undergone further development. It is very interesting to see how digitisation has happened here too. The apps become part of everyday routine and genuinely make life much easier."
"I really love living in Hamburg. I feel completely at home because there are so many contrasts here, yet everything seems to work in harmony. I find that inspiring."