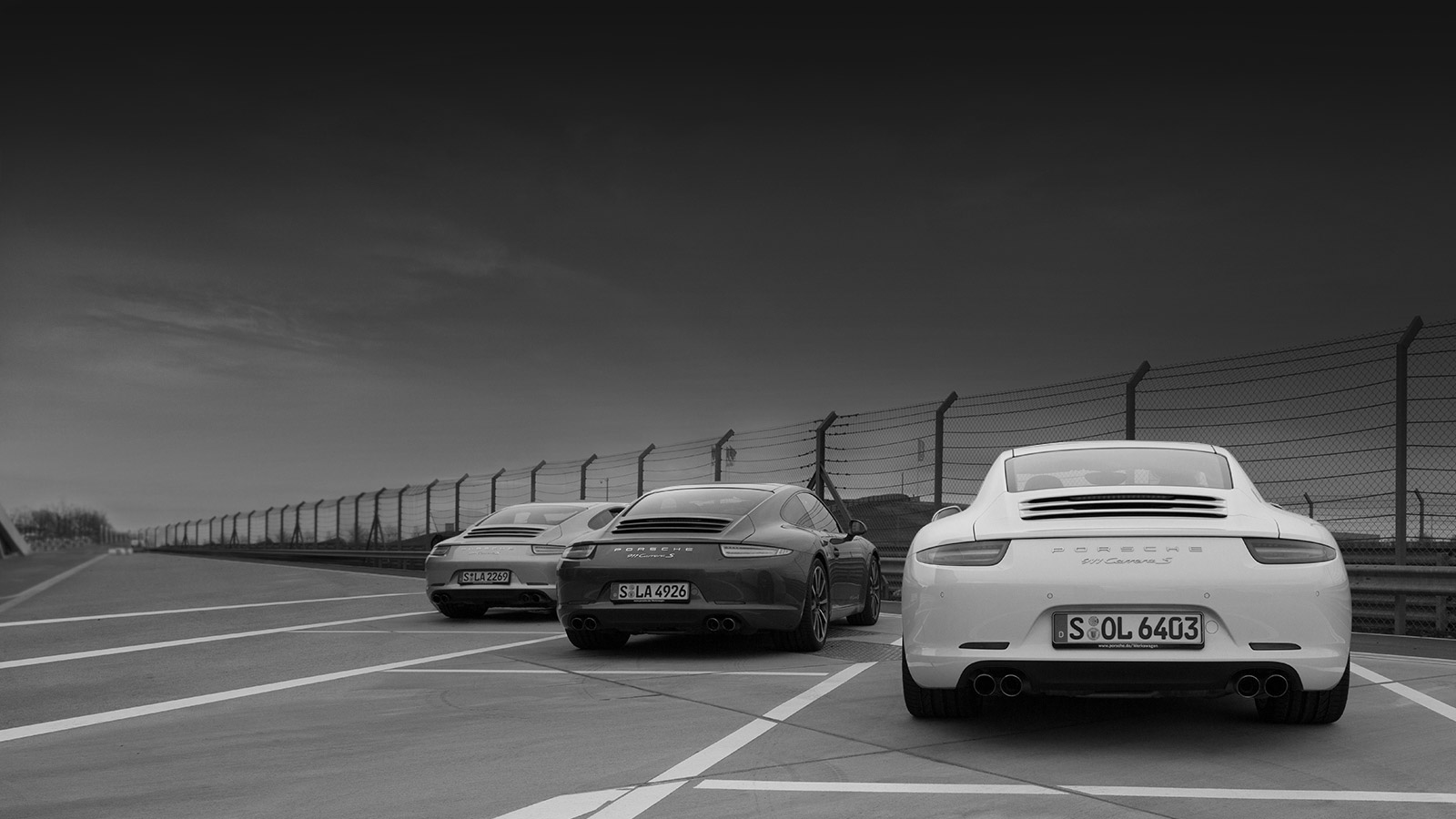 Lap time

Top speed

Average speed
911 Carrera S with PTV Plus
67.24 secs
911 Carrera S with PTV Plus and Sport Chrono package
66.36 secs
911 Carrera S with PTV Plus, Sport Chrono package and PDCC
65.80 secs
911 Carrera S with PTV Plus
171.80 km/h
911 Carrera S with PTV Plus and Sport Chrono package
172.10 km/h
911 Carrera S with PTV Plus, Sport Chrono package and PDCC
172.70 km/h
911 Carrera S with PTV Plus
104.60 km/h
911 Carrera S with PTV Plus and Sport Chrono package
104.85 km/h
911 Carrera S with PTV Plus, Sport Chrono package and PDCC
105.15 km/h
Results
911 Carrera S with PTV Plus
Lap time
67.24 secs
Top speed
171.80 km/h
Average speed
104.60 km/h
911 Carrera S with PTV Plus and Sport Chrono package
Lap time
66.36 secs
Top speed
172.10 km/h
Average speed
104.85 km/h
911 Carrera S with PTV Plus, Sport Chrono package and PDCC
Lap time
65.80 secs
Top speed
172.70 km/h
Average speed
105.15 km/h
Please bear in mind that the lap times are dependent on further factors in addition to the chassis technology. This means they cannot be reproduced straightforwardly.
Porsche Performance Systems
Sport Chrono package
Adrenalin at the push of a button, goosebumps included: The Sport Chrono package allows an even sportier setup for chassis, engine and transmission.
Read more
Porsche Dynamic Chassis Control (PDCC)
Even sportier handling on the road: Porsche Dynamic Chassis Control (PDCC) is a chassis control system for active anti-roll stabilisation.
Read more
Porsche Torque Vectoring Plus (PTV Plus)
Greater stability combined with exciting dynamics: the PTV Plus system operates with controlled braking intervention on the rear wheels as well as a rear differential lock.
Read more