Drive2Extremes.
Taycan Cross Turismo x Johnny FPV
A one-of-a-kind film directed by Emmy award-winning Filmmaker Nick Schrunk that pushes the all-electric Taycan Cross Tursimo in two different extremes at -30°C and +30°C.
One track. Two extreme worlds.
To bring the extremes of -30°C and +30°C together, we built a 1:1 replica of the existing Porsche Ice Experience track in Levi, Finland from scratch in the desert of Liwa, United Arab Emirates. The tracks were 1km in length and mirrored the same 10 corners in order to seamlessly merge the two worlds together.


Just like our cars, every single detail matters and it takes a lot of moving parts to create something iconic. Watch how our film came to life in our Behind the Scenes series.
Chapter 1:
The Extremes - The brief. The team. The extremes. Get introduced to the project, the harsh environments and challenges to come as the chosen team dives into the early production process.
Chapter 2:
The Driving Force – Meet the Taycan Cross Turismo and precision driver skilled enough to drive it through the extremes – Jukka Honkavuori. Discover how car and driver came together to seamlessly drift across the extremes.
Chapter 3:
The Pilot of the Future – Get a first-person view of the extremes. Get up close and personal with the incredible Johnny FPV, the equipment he used, and his quest for precision piloting.
Chapter 4:
The Engineering of Perspectives – Every twist. Turn. And crash – Captured to bring you unseen perspectives. We jump into the finer production details and show how all the elements came together as one, including the never-before-seen 'window shot' by Johnny FPV.
The car used to conquer the extremes was the Taycan Turbo Cross Turismo. Pushed to the limits in -30°C and +30°C.
The Taycan Turbo Cross Turismo unleashes exceptional performance in Gravel mode on rugged terrain. The optional off-road design package increases its ground clearance by a further 10mm, allowing it to perform with precision off the beaten track.
0-100 km/h in 3.3 sec

Overboost Power with Launch Control up to 500 kW/680 PS

Top Speed: 250 km/h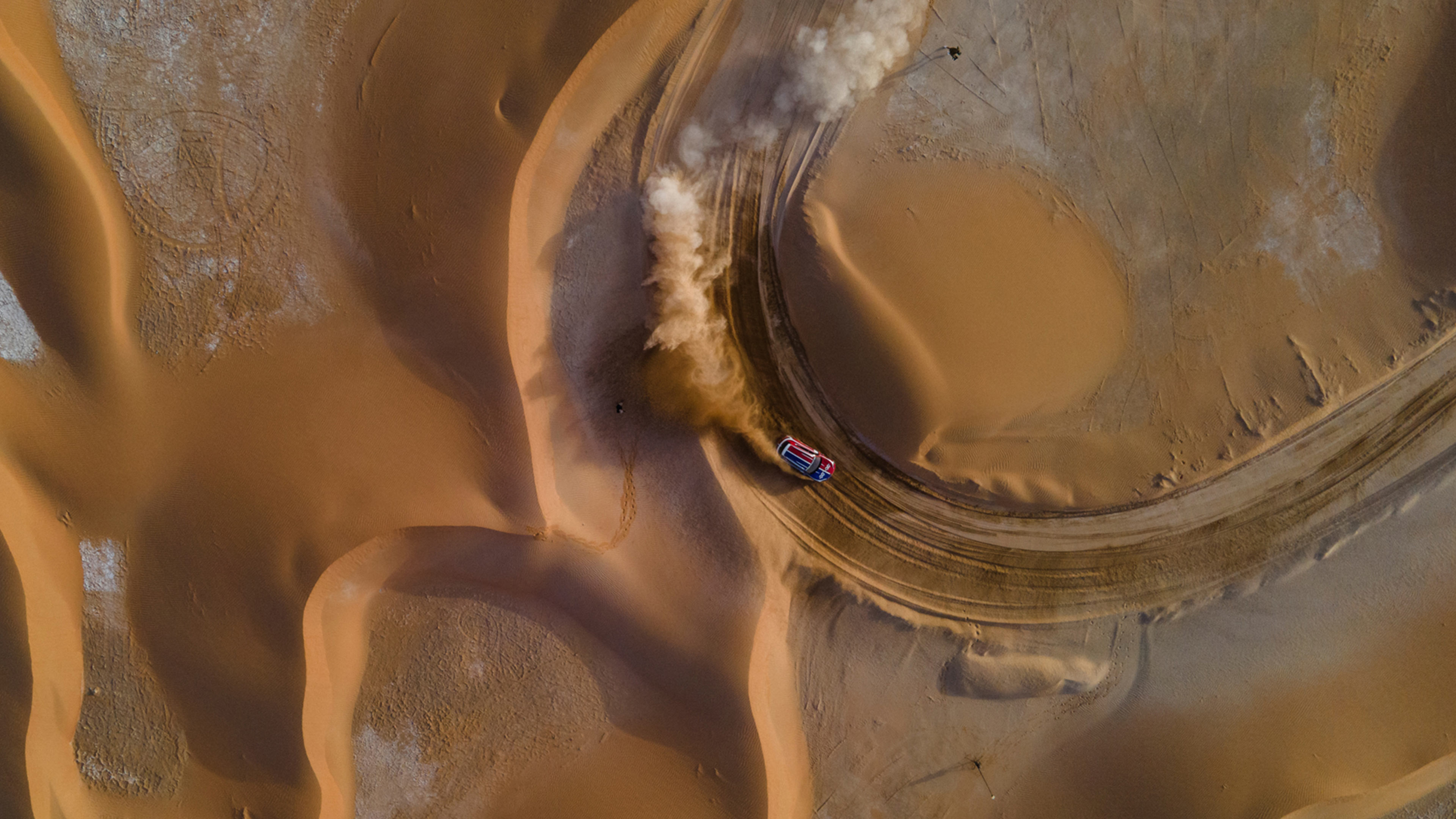 Create2Extremes.
The Create2Extremes challenge has come to an end and our judges are busy going through all the entries to pick the winner. The submissions are epic and if you haven't seen them, search #Create2Extremes on Instagram, or scroll down on the livestream wall to check them out. Good luck to all our contestants and stay tuned!
#Create2Extremes Submissions.
Here's a live look at all the submissions from around the world.
Drive2Extremes
Drive2Extremes
Drive2Extremes
Drive2Extremes
Drive2Extremes
Drive2Extremes
Drive2Extremes
Drive2Extremes
Drive2Extremes
Drive2Extremes
Drive2Extremes
Drive2Extremes
Drive2Extremes
Drive2Extremes
Drive2Extremes