Full support for the participation in your first racing season.
Prove your talent against the competition.
Once you have successfully completed Level 1, you are ready to take the next step. You have everything it takes to compete in your first racing season. Put your talent to the test and gauge your skill by competing against evenly matched opponents – for example, in the Porsche Sports Cup or the Porsche GT3 Cup Challenge. The car used for the Porsche Racing Experience Level 2 is the Porsche 911 GT3 Cup Gen II. Your job is simply to hold your own in the choice of racing series and prove your skill behind the wheel. You can leave the rest up to us.
Compete in one of the Porsche entry-level series:
Sportscup Deutschland (Super Sportscup & Endurance)
Sportscup & GT3 Cup Challenge Schweiz
GT3 Cup Challenge Central Europe
GT3 Cup Challenge Benelux


Full support and organisation of all racing-related matters during your first motor sport season
Provided car: Porsche 911 GT3 Cup Gen II incl. ABS system
Simulator training as preparation before each race weekend
Race/Data Engineer for detailed Analysis
Two Personal Mechanics for technical operation
Physiotherapy at the race track
Concierge Service (hotel management) for driver and one accompanying person
Obtain your international C licence by competing in at least five graded races
Individual, bookable optional training modules: vehicle control, driving without traction control, driving without ABS, data and video analysis, media and fitness training
You've successfully completed the Porsche Racing Experience Level 1 and are ready to take on Level 2 – Season? Contact us and together, we'll develop your personal career plan!
Level 2
Level 2
Level 2
Level 2
Level 2
Level 2
Level 2
Level 2
Level 2
Level 2
Level 2
Level 2
Level 2
Level 2
Level 2
Level 2
Level 2
Level 2
Level 2
Level 2
Level 2
Level 2
Level 2
Level 2
Level 2
Level 2
Level 2
Contact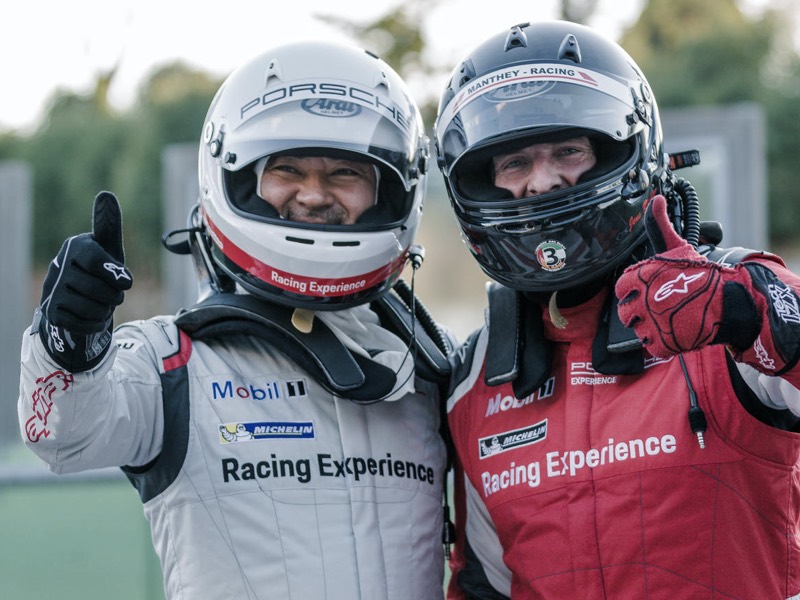 Your contact
For an in-depth consultation, please refer to:
Porsche Racing Experience is operated by

Manthey-Racing GmbH
Rudolf-Diesel-Strasse 11-13
53520 Meuspath
Germany
Telephone: +49 2691 9338 911
Telefax: +49 2691 9338 -50
Email: info@porsche-racing-experience.com
Internet: http://www.manthey-racing.de
Court of registration: Amtsgericht Koblenz HRB 14640
Managing director: Nicolas Raeder & Martin Raeder