Take your passion to the racetrack – at the Porsche GT Trackday. Right behind the wheel. In 3 slots of 20 minutes each, you can experience the fascination for Porsche in a test drive package with a certified instructor.
Test drive packages >>TEST DRIVE<<
Half-day prices
911 GT3 RS
EUR 1,191
(Deductible EUR 20,000)
718 Cayman GT4 Clubsport
EUR 1,591
(Deductible EUR 15,000)
911 GT3 Cup*
EUR 1,991
(Deductible EUR 25,000)
911 GT2 RS Clubsport
EUR 2,191
(Deductible EUR 50.000,-)
*Race car experience advised.
Deductible = Maximum deductible in the event of damage
Included services:
Drivers Briefing
2:1 instructor support
Guide & follow rides
Data analysis
Vehicle introduction
Lunch & drinks
Use of track
Tyres, fuel & support
The time has come. Now or never.
Contact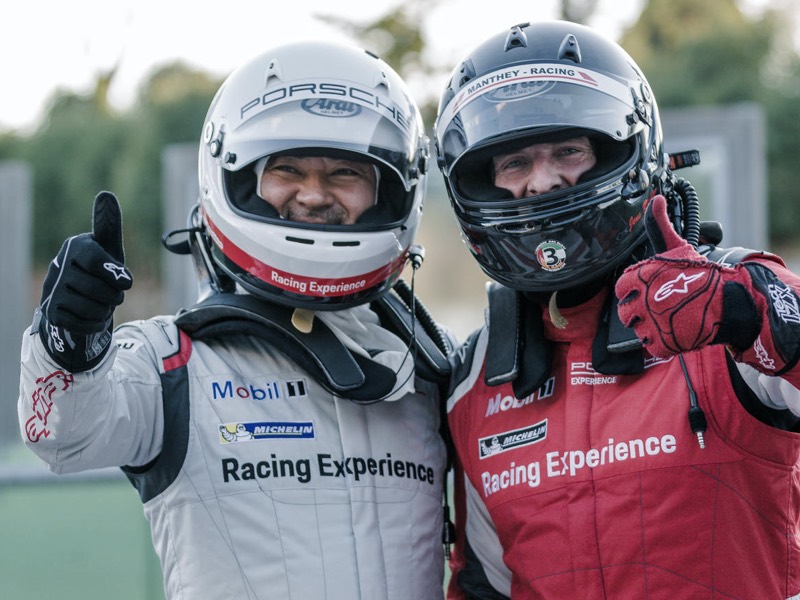 Your contact
For an in-depth consultation, please refer to:
Porsche Racing Experience is operated by

Manthey-Racing GmbH
Rudolf-Diesel-Strasse 11-13
53520 Meuspath
Germany
Telephone: +49 2691 9338 911
Telefax: +49 2691 9338 -50
Email: info@porsche-racing-experience.com
Internet: http://www.manthey-racing.de
Court of registration: Amtsgericht Koblenz HRB 14640
Managing director: Nicolas Raeder & Martin Raeder