You and your passion have the right to an individual offer tailored to your needs and driving skills. With our add-ons, we make sure that your Porsche GT Trackday becomes an unforgettable experience. Book your personal additional offer now.
Porsche instructor
An instructor will coach you on the racetrack by radio in order to give your driving abilities the last touch. Additionally, a follow up data analysis is possible. In case you do not have the technology for data analysis integrated in your vehicle, we will gladly offer recommendations and provide you with the suitable equipment. Please note: When booking, please inform us whether you drive a road vehicle or race car, what vehicle type it is and what your experience level is. This information will allow us to book the best suitable instructor for you. Alternatively, on-site booking is possible depending on availability.
Porsche instructor – GT road vehicle
EUR 718. | half-day
EUR 1,436 | whole day
Porsche instructor – race car
EUR 992.| half-day
EUR 1,984 | whole day
Box
EUR 250. | Double allocation, whole day
EUR 500. | Single allocation, whole day
Manthey-Racing mechanics/engineers
The technical support provided by mechanics or engineers of Manthey-Racing offers your vehicle professional assistance. This includes the setup and the vehicle preparation. These can be done in advance at Manthey-Racing or one day before the Track Day Event directly on-site. Individual consultation is absolutely necessary to define your individual needs. Therefore, this add-on can only be booked upon request from Manthey-Racing. Appointments are made depending on availability.
Mechanic | Race engineer | Setup
Individual consultation & price upon request
Benefit from this exclusive opportunity now. What are you waiting for?
Contact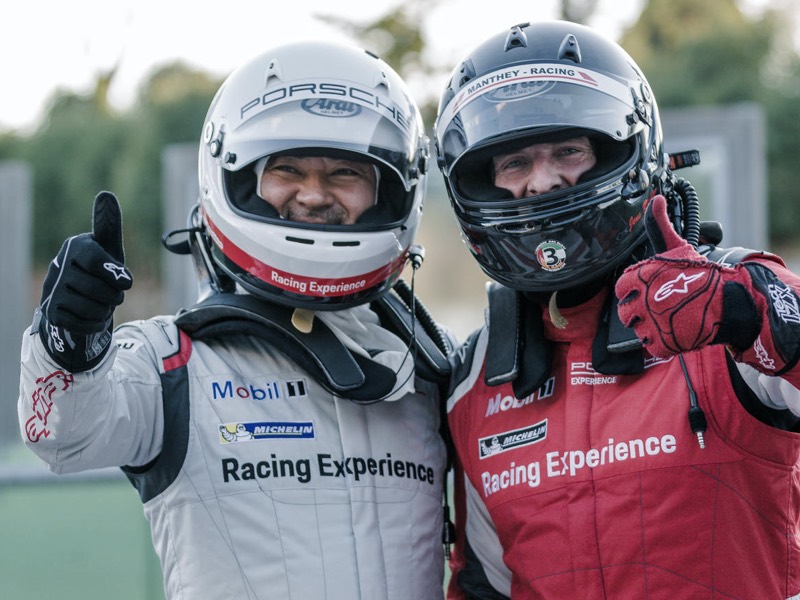 Your contact
For an in-depth consultation, please refer to:
Porsche Racing Experience is operated by

Manthey-Racing GmbH
Rudolf-Diesel-Strasse 11-13
53520 Meuspath
Germany
Telephone: +49 2691 9338 911
Telefax: +49 2691 9338 -50
Email: info@porsche-racing-experience.com
Internet: http://www.manthey-racing.de
Court of registration: Amtsgericht Koblenz HRB 14640
Managing director: Nicolas Raeder & Martin Raeder