You do not own a race car or would like to test one? No problem, reserve one of the strictly limited number of seats in our top-performing race cars.
Basic services
Drivers get-together // one day on the race track exclusively for participants // personalized driving program // open pit lane // end-to-end support from Manthey-Racing // 2:1 instructor support // physiotherapist // hospitality and catering // 200 liter fuel per day // 1 set of tires // tire service from Michelin // support with spare parts // limited number of participants and rental car seats
Rental packages*
The rental packages include all services compare to the owner-package: a comprehensive package of services tailored to you and your car. This includes end-to-end technical and motorsport support, with a pre-safety check through our GT experienced mechanics and racing engineers of Manthey-Racing**. As well as guide-follow sessions with appropriate leading cars. Our Porsche certified instructors will take care of you and your race car at all time. Allowing you to concentrate on just two things: driving and the improvement of your skills.
But with the most extreme race car of your choice. Each high-performance race car is shared with a maximum of one other participant.
Daily price per participant per car:*
911 GT2 RS Clubsport, 911 GT3 Cup MR
EUR 18,911 per participant
911 GT3 R
EUR 28,911 per participant
911 RSR
Price and deductible upon request.
*Prices excl. hotel, travel expenses and accompanying persons. Additional fuel and tires charged according to usage. Prices plus applicable local VAT. The insurance deductible is EUR 50,000 for the 911 GT2 RS Clubsport, 911 GT3 Cup MR and 911 GT3 R.
**Price for own engineering, service and technician staff on request.
Optional services
Seat fitting at Manthey-Racing before the event // additional tires, rims, etc. // Spare parts // support from Porsche works driver // race car rental
Dates for 2021 will follow as soon as possible.
Contact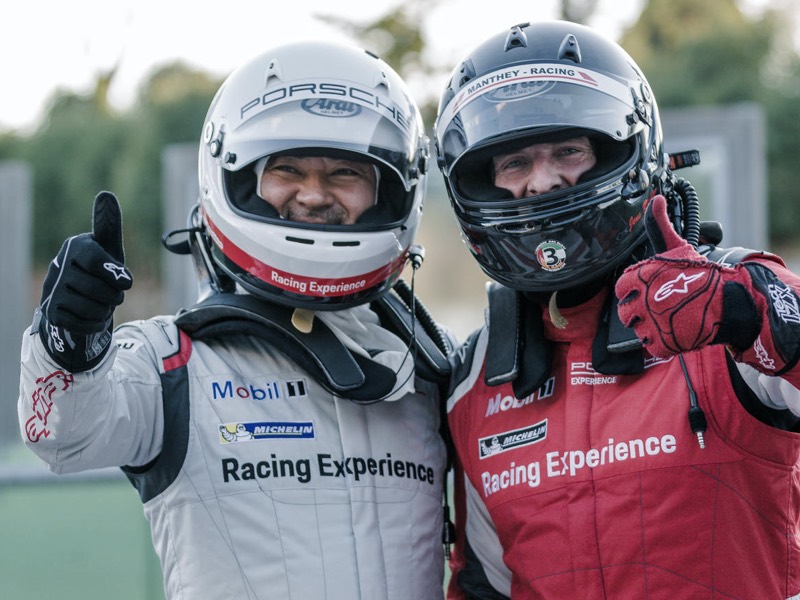 Your contact
For an in-depth consultation, please refer to:
Porsche Racing Experience is operated by

Manthey-Racing GmbH
Rudolf-Diesel-Strasse 11-13
53520 Meuspath
Germany
Telephone: +49 2691 9338 911
Telefax: +49 2691 9338 -50
Email: info@porsche-racing-experience.com
Internet: http://www.manthey-racing.de
Court of registration: Amtsgericht Koblenz HRB 14640
Managing director: Nicolas Raeder & Martin Raeder