Porsche Racing Experience
Feel the Adrenaline. The racetrack is calling!
Feel the vibrations. The vibrations of the engine, of the tyres on the curbs. Of your nerves, moments before reaching the perfect breaking point. On Europe's top Grand Prix tracks, such as Monza, Portimão, Paul Ricard, Hockenheim and also Spa-Francorchamps – adrenaline will course through you as you improve your driving abilities as ambitious beginner or experienced Porsche driver. To this aim, the Racing Experience offers 3 different and absolutely unique programmes.
Max out your own Porsche GT street or race vehicle during the Porsche GT Trackday. What's special about it: rental Porsche vehicles second to none are also available to you. Explore your own limits and those of your Porsche vehicle, test your boundaries and push your driving skills as you chase that last spark and ultimate speed.
How do I become a race driver? We have the answer. The Porsche Racing Experience offers an intense training in 3 different and sequential levels to become a Porsche race driver. Learn everything you need to know for Porsche Motorsport, in theory and practice. Face the challenge, set new boundaries and become a race driver. Start a new mission, now!
You want to push a high-performance Porsche race car to its limits on the racetrack – be it your own or a Porsche rental vehicle? Then the Porsche GT Race Car Experience has the right offer for you. Intense, challenging, highly exclusive – and absolutely unique worldwide. Take your abilities to the next level: Tailored to your personal goals and your unique Porsche. Be it with your own or a Porsche Experience rental car – the most exclusive event Porsche has to offer.
The Porsche Racing Experience programme
GT Trackday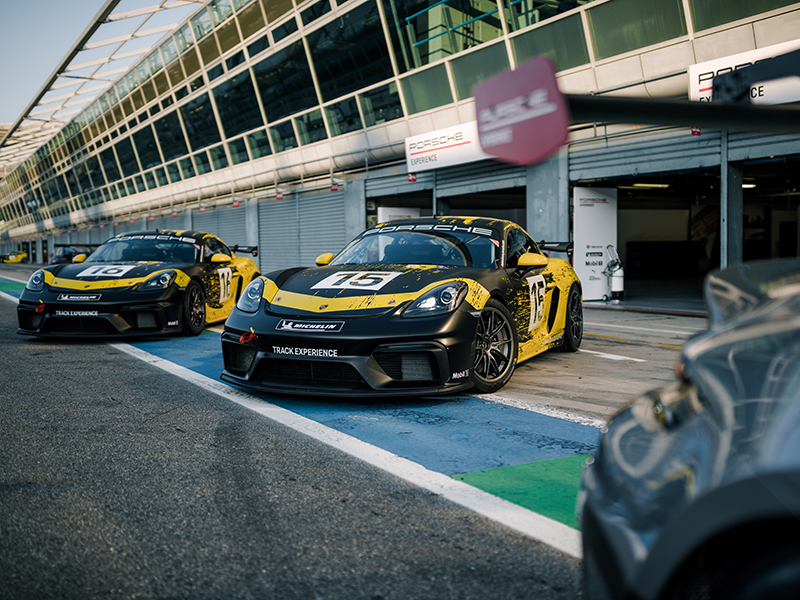 GT street and race vehicles in their element: at the limit.
Bring the impressive performance of the most powerful Porsche GT street and race vehicles to the asphalt with pinpoint accuracy. Dosed, controlled. With a sense for acceleration and deceleration, in the exact right moment. And experience a 2-day challenging drive programme on the top GP tracks around Europe. It's secondary whether you bring your own GT vehicle or wish to rent one. Because one thing is for sure – what you will be doing with it: Namely explore its limits on the racetrack.
Read more
Porsche Racing Experience Level 1–3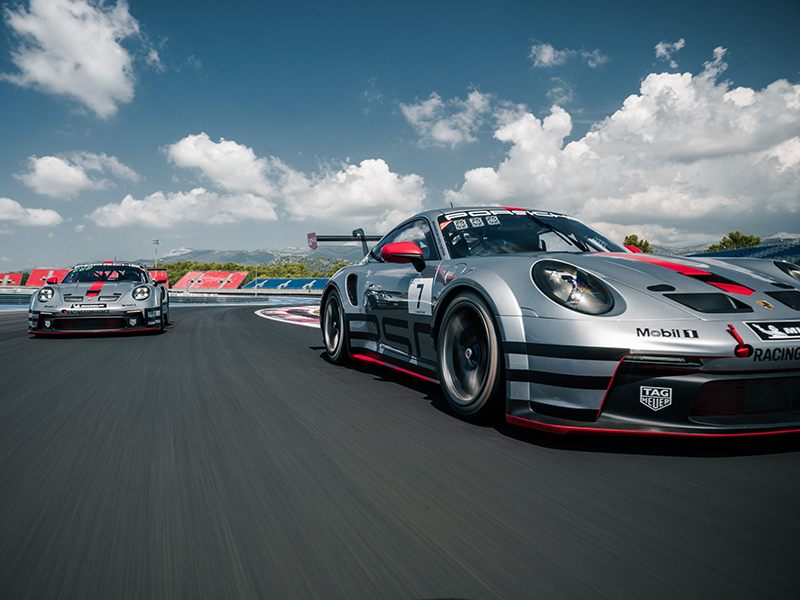 Start your own mission.
You envision and chase for your motorsport goal – like the rear end of a preceding race car on the flickering asphalt. The Porsche Racing Experience guides you on the ideal line to your goal: Get trained as a race driver in a 3-step programme, supervised by Porsche certified instructors. Professional and individual guidance from the acquisition of the international race licence to the entry into the race season – all the way to even greater challenges. The world of Porsche motorsport seems infinite. We can show you the way.
Read more
GT Race Car Experience
Driver and race vehicle on the next level.
Perfectly and uncompromisingly tailored to you: the Porsche GT Race Car Experience. During this unique driving programme under the professional guidance of Manthey-Racing, you will develop your sense for the throttle and break timing, for overtaking manoeuvres and steering precision till perfection. And everything on the physical limits of the vehicle, your own or one provided by Porsche – from a pool of the most exclusive and powerful race cars developed for the racetrack by Porsche. And with an all-round service that turns this driving event into something so individual and special as its participants.
Read more
Certified instructors for the highest quality of support.
With Porsche and DMSB certified instructors, you have a competent team by your side. With their own international motorsport experiences in Porsche race cars, they can guarantee the highest possible support and advice. Each instructor can call a Porsche race car their own home – and can convince with excellent driving skills and their experiences from race series such as the WEC, FIA GT World Championship, 24h of Nürburgring, 24h of Le Mans, Porsche Mobil1 Supercup, Porsche Carrera Cup, VLN or also the Formula 1. With their athletic and likable manner, they will support you reliably and responsibly. Their experience has prepared them for any situation, and they are trained to guide you on your way as you learn to fully enjoy racetracks and limits.
Porsche Racing Experience Partner.
The Porsche Racing Experience has been developed and delivered in collaboration with a team of professional partners. These include Manthey-Racing, the DMSB Academy, Michelin and Mobil 1, all focused on students to help them realise their personal motorsports dream. One team, one goal.
Porsche Racing Experience
Porsche Racing Experience
Porsche Racing Experience
Porsche Racing Experience
Porsche Racing Experience
Porsche Racing Experience
Porsche Racing Experience
Porsche Racing Experience
Porsche Racing Experience
Porsche Racing Experience
Porsche Racing Experience
Porsche Racing Experience
Porsche Racing Experience
Porsche Racing Experience
Porsche Racing Experience
Porsche Racing Experience
Porsche Racing Experience
Porsche Racing Experience
Porsche Racing Experience
Porsche Racing Experience
Porsche Racing Experience
Porsche Racing Experience
Porsche Racing Experience
Porsche Racing Experience
Porsche Racing Experience
Porsche Racing Experience
Porsche Racing Experience
Porsche Racing Experience
Porsche Racing Experience
Porsche Racing Experience
Contact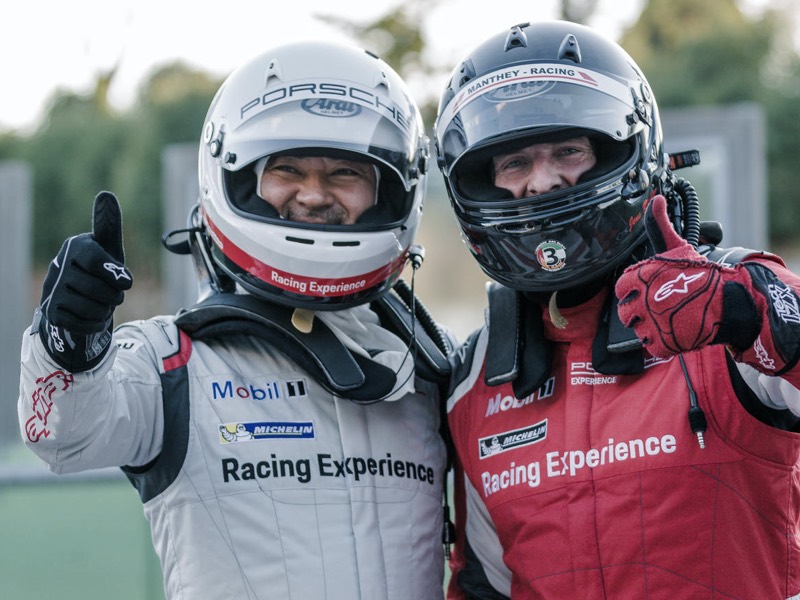 Your contact
For an in-depth consultation, please refer to:
Porsche Racing Experience is operated by

Manthey-Racing GmbH
Rudolf-Diesel-Strasse 11-13
53520 Meuspath
Germany
Telephone: +49 2691 9338 911
Telefax: +49 2691 9338 -50
Email: info@porsche-racing-experience.com
Internet: http://www.manthey-racing.de
Court of registration: Amtsgericht Koblenz HRB 14640
Managing director: Nicolas Raeder & Martin Raeder