The Sound of Porsche. Stories of the Brand.
June 14th - June 28th atrium, iapm mall, Shanghai.
Spin the records through time.
Browse through over 60 years of sports car heritage and glimpse into the future of Porsche. Let drivers, fans and employees share their Porsche stories.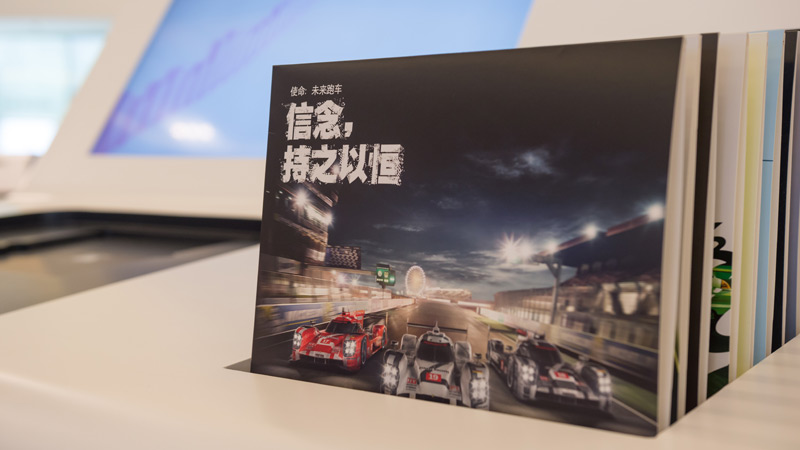 The 6 cylinder symphony.
An audio visual experience beyond compare. No matter which track you choose, you will be transformed into a setting fit only for a Porsche.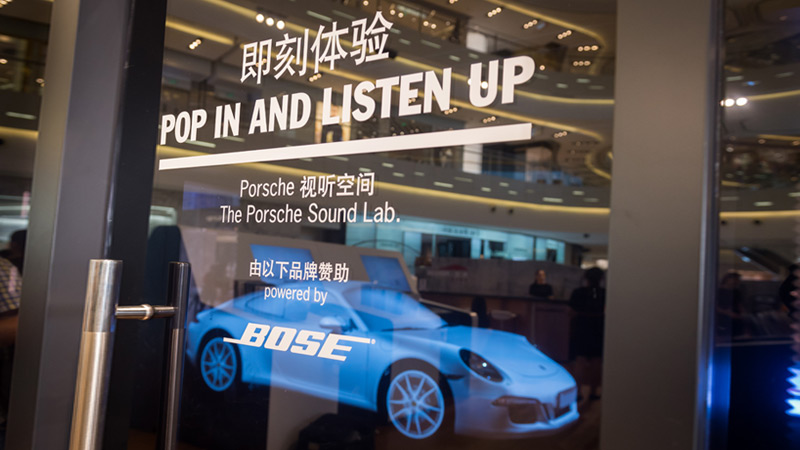 Pit lane for Porsche fans.
Take a break from discovering the different stories of The Sound of Porsche and relax in one of our lounge areas.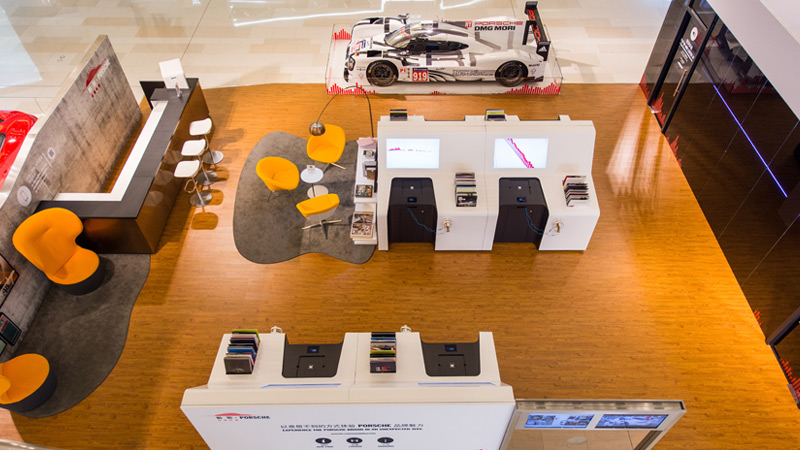 Just like the real thing.
Take a virtual lap around the race track in a Porsche 911 complete with 360 degree visuals and 3D binaural audio.