From the race track to the road. And back again.
A Porsche on a race track? A familiar sight. But a 919 Hybrid in the middle of the city? Anything but usual. Standard practice for us, however: because every Porsche contains cutting-edge technology derived from motorsport. And because every motorsport idea is tested under the toughest conditions until it is not only raceworthy, but also roadworthy. Porsche Motorsport – the origin of every Porsche.
Mission: Future Sportscar
Mission Report Newsletter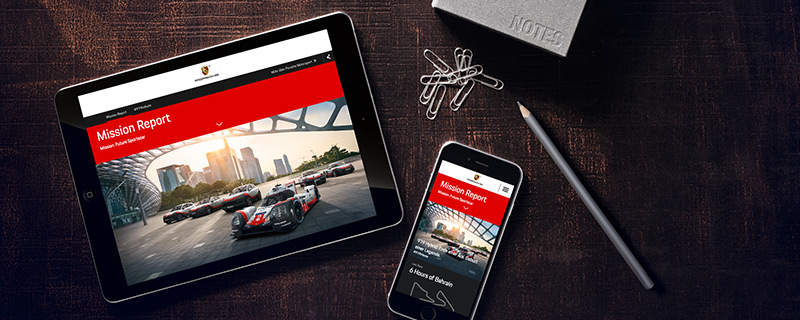 Don't miss out: you can choose to receive notifications about all the latest and interesting articles by e-mail, and be informed directly of any new publications.