Our Heritage Highlight of the Year: Porsche Rennsport Reunion V.

More than 60 years of motorsports. Over 30.000 race victories. We are at home on race tracks all over the world, build race cars and compete in motorsports out of principle. Because it is in our blood. This is the racing spirit that you can feel in every Porsche.
Immerse yourself in the history of Porsche Motorsport and visit Porsche Rennsport Reunion V, an extraordinary gathering of Porsche vintage and current race cars, as well as those who have designed, engineered, and driven them to victory in the world's most famous sports car races.
This September the event returns to the famed Mazda Raceway Laguna Seca. Three days full of race action, exibitons and special activities celebrating each of the six decades of legendary Porsche race cars.
Social Stream #PorscheRRV
See all the action happening at Porsche Rennsport Reunion V in our social stream below and follow the road of some of the most iconic Porsche race cars to Laguna Seca.
You can post your own Rennsport Reunion V experiences by using the hashtag #PorscheRRV on Twitter and Instagram to be part of our Motorsport heritage highlight of the year. There is nothing better than living the Porsche Motorsport spirit together.
Mission Report Newsletter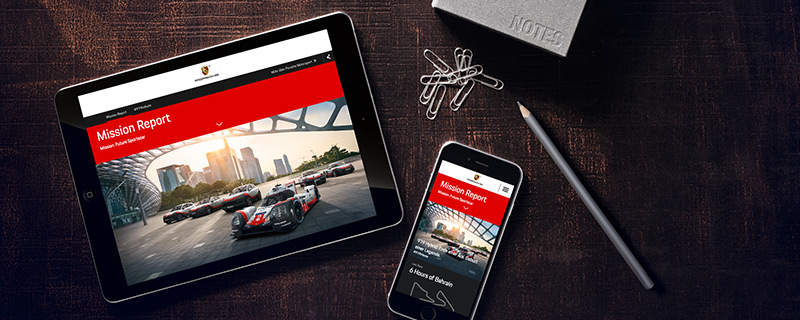 Don't miss out: you can choose to receive notifications about all the latest and interesting articles by e-mail, and be informed directly of any new publications.