Making of: PDS motorsports collection
Photo shooting – The Making of
Flacht, the Porsche Motorsport Development Centre and the place where the 919 Hybrid was born. What could make more sense than photographing the new motorsports and racing collection from Porsche Driver's Selection in this place? Indeed, the 2015 motorsports collection follows the 919 Hybrid vehicle design closely, and the Porsche brand's core of "Porsche Intelligent Performance" can be found on every item of clothing.
The "Making of" also reveals what it was like at the photoshoot for the new collection, in amongst the thoroughbred race cars.
Mission Report Newsletter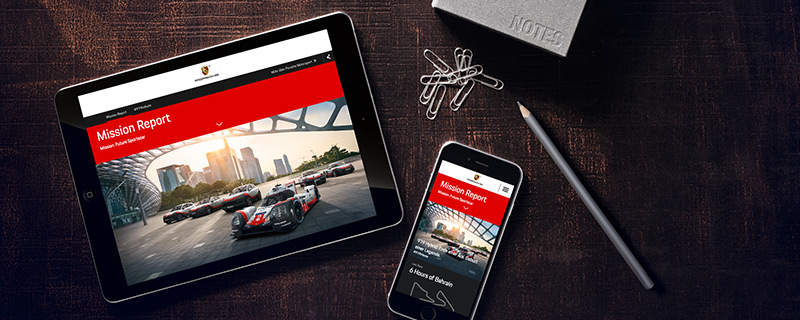 Don't miss out: you can choose to receive notifications about all the latest and interesting articles by e-mail, and be informed directly of any new publications.