Daytona 2017: #NewStartingLine
Experience the most exciting moments of the 24h of Daytona from three different perspectives: Battle it out for every hundredth of a second alongside our works team in the pit lane. Accompany the new 911 RSR to its absolute limit along every metre of the track. Or douse into the world of the most prestigious US sports car race with C.J. Wilson, as he prepares for his new chapter in motorsports.
Yes, we've set ourselves high targets for 2017 and we've already achieved the first of these. Here at the 24h of Daytona – the USA's toughest long-distance race. This endurance test has kick-started our year. Our #NewStartingLine.
24 Hours of Daytona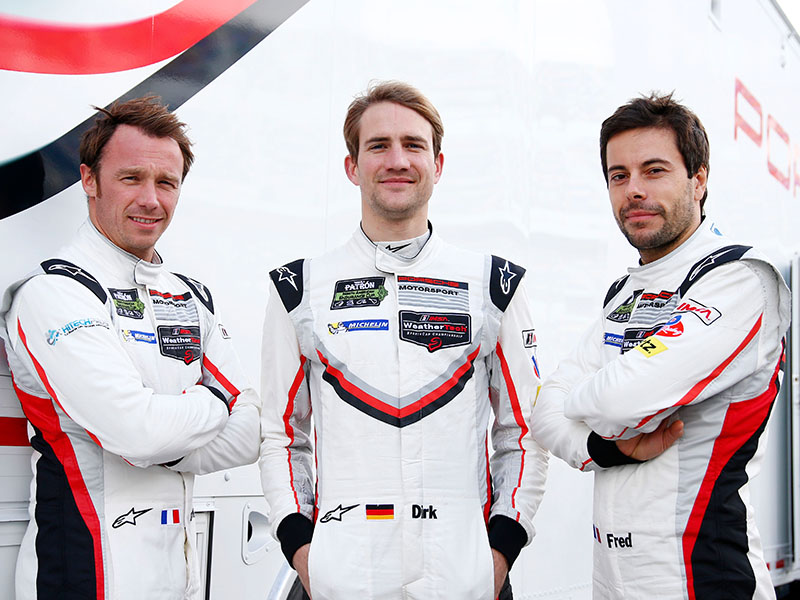 Family circle. Extended.
We begin the year with a great line-up and with some big resolutions. At Daytona, we'll have two GT works teams as well as various customer teams on the starting grid. This will be the first race for the new 911 RSR – the spearhead of the family. Two new works drivers will also be testing their limits, lap after lap: Dirk Werner from Germany, an experienced Porsche driver, and Laurens Vanthoor from Belgium, another talented professional with a background in GT sport racing. Additionally, U.S. baseball professional and two-time all-star C.J. Wilson is looking forward to compete in the Motorsport season 2017 with his customer team 'C.J. Wilson Racing'.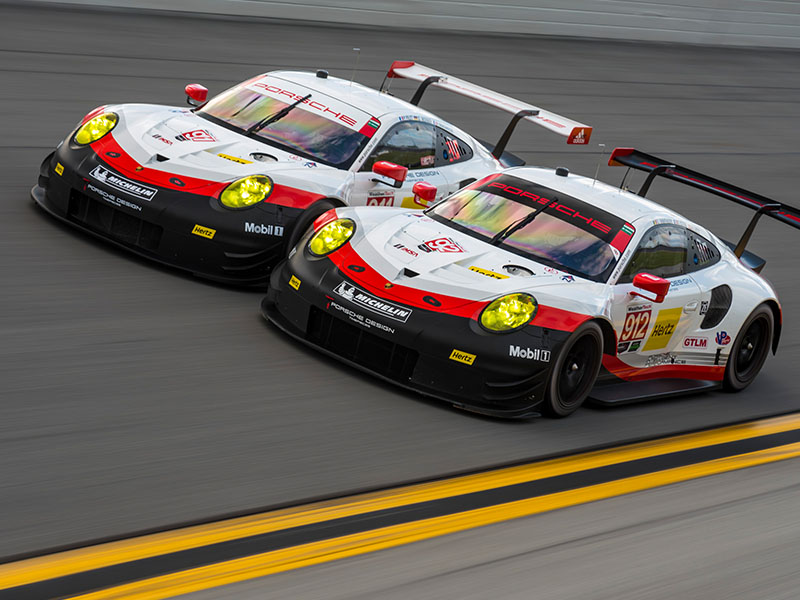 The new 911 RSR and its brothers-in-arms.
Spearheading the family, things are now getting serious for our latest model: the 24h of Daytona will be the first race outing for the new 911 RSR – the most uncompromising 911 that we have ever built for international long-distance racing. Here, we'll find out whether it meets the punishing requirements of the top-flight GT class. Like its predecessor, the vehicle will have to endure more than 700 laps on the Daytona International Speedway to prove that it is entitled to bear those legendary three numbers. Fighting by its side: the Porsche 911 GT3 R as a customer sport race car.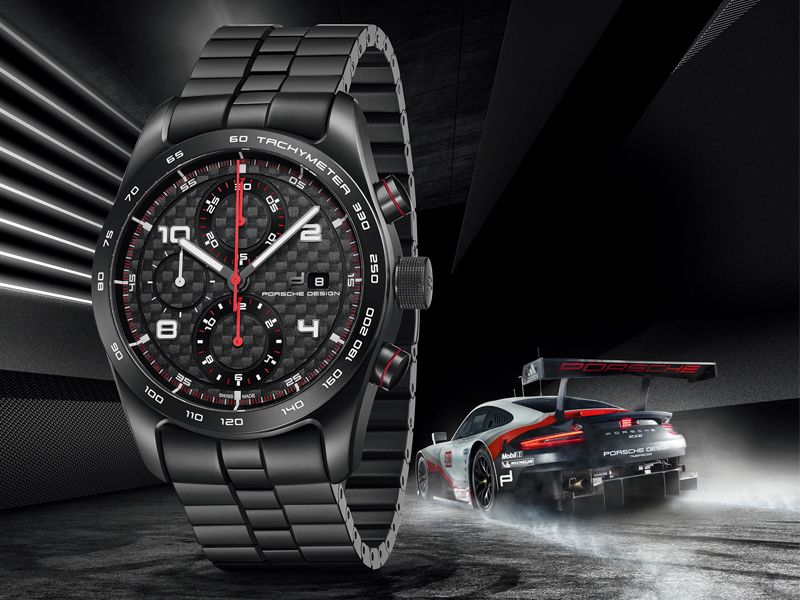 Porsche Motorsport and Porsche Design Timepieces. Both ahead of their time.
Porsche Motorsport and Porsche Design – means a shared passion for performance and enthusiasm for innovation.
More than once, motorsport has inspired Porsche Design to create unique timepieces that have set new standards. By transferring technology from the race track to the wrists of design enthusiasts all over the world.
We are therefore extremely pleased that Porsche Design Timepieces is returning to the race track in 2017, together with the new 911 RSR – as Porsche Design Timepieces is the official timing partner of the Porsche Motorsport GT works team.
Mission Report Newsletter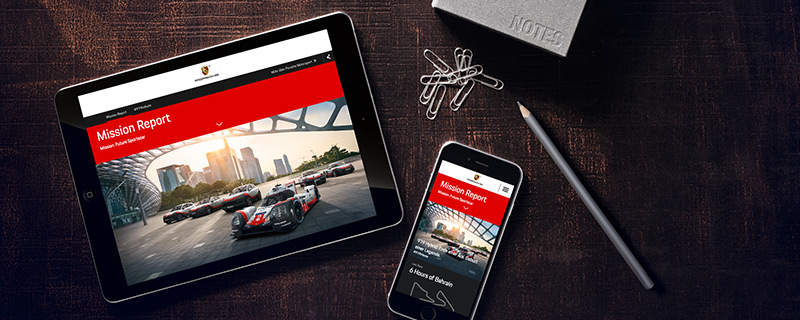 Don't miss out: you can choose to receive notifications about all the latest and interesting articles by e-mail, and be informed directly of any new publications.