FIA WEC 6h of Nürburgring.
After the legendary hat-trick in Le Mans, the racing season traditionally continues in the Porsche living room – at the FIA WEC 6h of Nürburgring.
Every race has 2 faces. One of concentration and peace – where time seems to stop. And one of fiery energy in the midst of the race – a torrent of events that sweeps you away. We show the contrasts of the spectacular 6-hour race from 2 perspectives – in 2 different galleries.
With a spectacular double victory, we won the 6h of Nürburgring with our 2 Porsche 919 Hybrid – a hat trick in the Eifel after our hat trick in Le Mans. We thank our team for their exceptional performance in all classes.










In the middle of the storm.










Mission Report Newsletter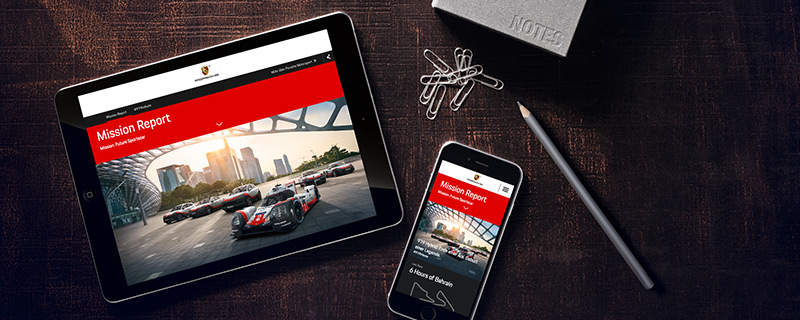 Don't miss out: you can choose to receive notifications about all the latest and interesting articles by e-mail, and be informed directly of any new publications.