"70 years of the Porsche sports car" isn't just about us. On the contrary, it's mainly about all those who share this fascination with us: friends, fans, idealists and incorrigible dreamers.
One of them is Jörg Walz. A Porsche collector – so to speak. And a creative mastermind. Jörg doesn't collect 1:1 models. He instead focuses on those of a smaller scale, 1:43, which he then impressively showcases. His passion: taking photographs of miniature Porsche models all over the world. What's special about these photographs is not only the interesting motifs or the models themselves, but the perspectives. Often, you have to look twice to realize that it isn't a life-size car, but a small model.
Jörg's passion was inspired by the Porsche Christophorus magazine, where he saw photos of miniature models a few years ago. His illustrated book is now being published to coincide with "70 years of the Porsche sports car". Featuring the best of his over 300 photos, it takes readers on a special journey through Porsche sports car history. Always accompanied by interesting facts about the individual vehicles and models.
By the way, his favorite Porsche car is the 918 Spyder, whose performance he experienced first hand with the record-breaking driver and Le Mans winner, Marc Lieb, at the wheel.
Anyone wanting a sneak preview of his fascinating photography can view his collection on Instagram, using the hashtags #991, #911 and #PorschePur.
Mission Report Newsletter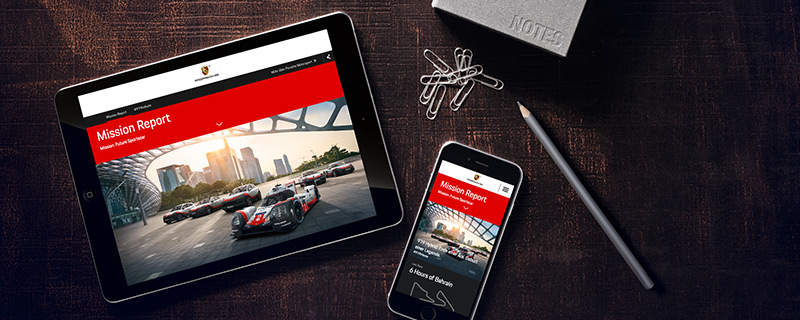 Don't miss out: you can choose to receive notifications about all the latest and interesting articles by e-mail, and be informed directly of any new publications.