Le Mans photographs exhibited in Stuttgart
Zuffenhausen. Victorious moments artistically showcased in April, at the Galerie Kernweine in Stuttgart. The exhibit showcases photographs of the Le Mans winning cars from the victorious years between 2015 and 2017. Also debuted, Porsche Driver's Selection Le Mans Hat Trick Limited Edition.
24h of Goosebumps - last year's Le Mans victory was an unforgettable moment for the entire Porsche Team and its fans. For the third consecutive time, the sports car manufacturer topped the podium of the world's toughest long-distance races.
Over three days, fans of photography and motorsport were able to review the legendary races in Galerie Kernweine to the south of Stuttgart. Photographs of the Le Mans cars were displayed on two floors of the former fruit pressing plant.
Visitors were also offered exclusive souvenirs of the 919 Hybrid era at Le Mans, packed in a high-quality special edition box lined with linen. As well as eight premium quality art prints, the box also contains a certificate of authenticity signed by the Head of LMP1, Fritz Enzinger (EL). The enclosed genuine 919 Hybrid part makes it a unique individual item. This special edition also includes 1:43-scale models of the three Le Mans winning cars from the hat trick years, 2015, 2016 and 2017. The retail price is EUR 555.
Mission Report Newsletter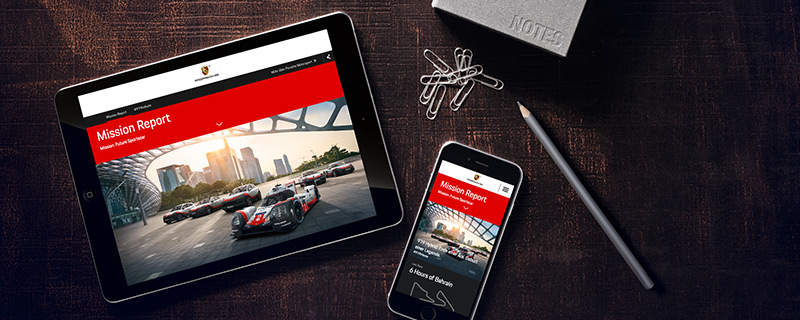 Don't miss out: you can choose to receive notifications about all the latest and interesting articles by e-mail, and be informed directly of any new publications.