Your ###PORSCHE### is on route to you.
The Status Of Your Porsche ###PORSCHE###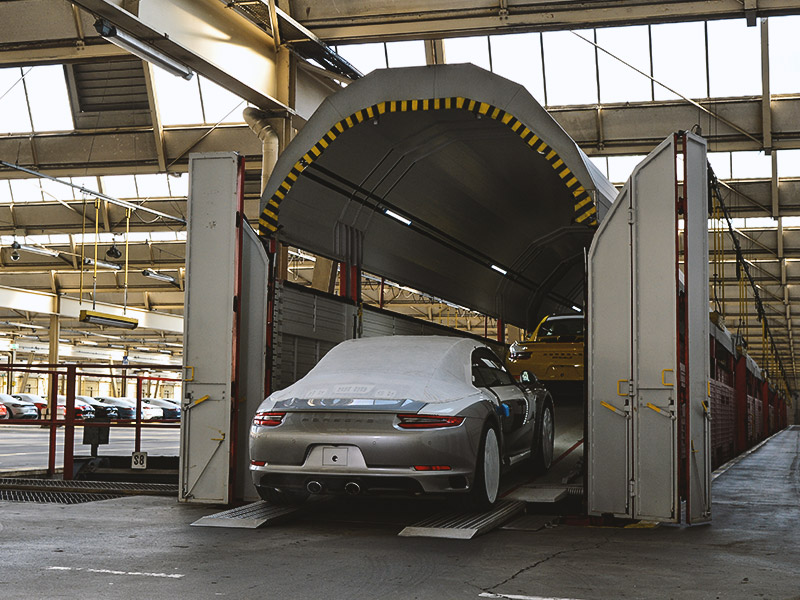 Your vehicle has been loaded for shipment and will be delivered soon.
This is the last stage before you receive your new ###PORSCHE###. From the Porsche factory in Zuffenhausen, your vehicle will be transported via train, ship and truck to your dealer, where the keys to your ###PORSCHE### will be handed over to you.
In this section, you can learn about the transport routes and gain some logistics insights. You can also explore some routes, and prepare for the time you'll soon spend in your ###PORSCHE###.


Please use the slider to see the transport routes from Zuffenhausen to the USA.

Soon you can take the driver's seat in your ###PORSCHE###.
Porsche wishes you many happy miles in your new vehicle.