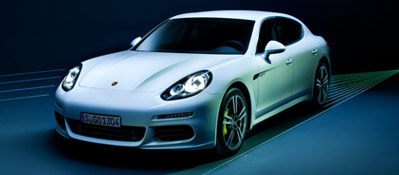 If you're curious and would like to know more about our Porsche magazine, you'll find selected articles here for you to read as a sample. The next issue will be available on 05.05.2014.
White Hat
The second generation: More attractive, more powerful, and with plug-in hybrid technology.
Descarregar PDF/ 598 KB
The Fast and the Furious
Street-legal race-car: The latest edition of the purest of all 911s.
Descarregar PDF/ 489 KB
24 h – The First Big Test
Klaus Bachler and Michael Christensen enter their ?rst 24-hour race.
Descarregar PDF/ 749 KB