Launch of Porsche Cayman S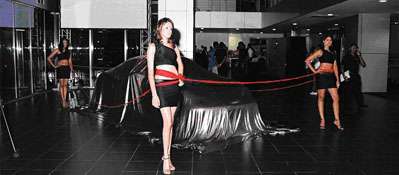 The lunch of the Porsche Cayman S was concluded with a large gathering of about 200 specially invited guest with a spectacular event specially created for the Cayman S.
The launch was held at the new Porsche Centre in Colombo and the ambiance suited the likes of the car with 4 models gracing the occasion and unveiling the car. The Audio/Video and lighting was just the right mood for the evening and the guest had a thrilling time viewing the car in side out.
The Key note speech was delivered by Mr. Ruwan Atukorale, the Sales Manager and the guest were speechless during this time waiting impatiently for the unveiling which was done with a lot of glitter and the right amount of lighting.
The evening was further made glamorous by a sumptuous cocktail and drinks to flow. The evening came to an end actually in the early morning the following day with the guest taking with them an unforgettable event which is still talked about in all social gathering and business events.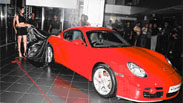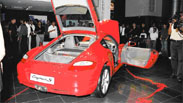 4/21/2006