Porsche Hybrid Workshop EventFirst 3 hour Hybrid Workshop at the Porsche Centre Sri Lanka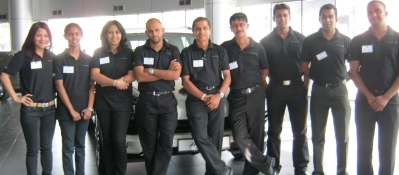 On 7 October 2011, Eurocars (Pvt) Ltd conducted its first 3 hour Hybrid Workshop at the Porsche Centre Sri Lanka. The workshop was for invitees only and was targeted at transport managers and drivers/chauffeurs of new owners of the Porsche hybrid models (following the delivery of 45 Hybrid models in the months of July – September 2011).
The decision to conduct a Hybrid Workshop was to address the large number of owners that leave the maintenance and care of their vehicle in the hands of their company transport managers and/or their personal drivers.  Eurocars, felt it was important to be able to conduct the Workshop in the local language i.e. Sinhala to educate participants on the Hybrid technology and to brief them on the safety features, Porsche Centre assistance as well as the general vehicle functionalities, service and maintenance. All modules were led by Porsche Centre staff of both the Sales and After Sales departments.
The Hybrid Workshop consisted of the following three modules each of which was 40 minutes in duration.
Module #1: Introduction to Hybrid Technology & Safety Operations
Module #2: Vehicle Functionalities & Service Requirements
Module #3: Vehicle Exterior & Interior Maintenance
Porsche Centre Sri Lanka also partnered up with the local agents of Mobil1 to provide a talk on Mobil1 oil, its benefits and why it's "Porsche recommended" in Module #2, whilst our 3M partners came onboard for Module #3 to do showcase a proper demonstration of DIY detailing on the interior and exterior of the vehicle.
The Hybrid Workshop was a tremendous success with over 40 participants registered (including a few Porsche owners themselves) and may just be the beginning of many more Porsche Hybrid Workshops to be conducted at the Porsche Centre Sri Lanka.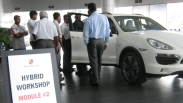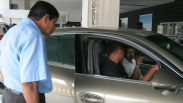 10/7/2011