Porsche Centre Philippines presents the annual Enrique Zobel Memorial Cup
Enrique Zobel Memorial Cup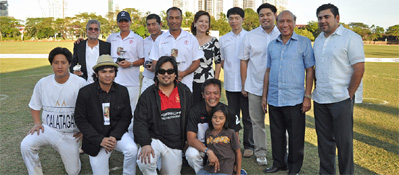 On 31 January 2010, Manila's elite turned out in full force to celebrate the Enrique Zobel Memorial Polo Cup, now in its 7th year. Held at the Manila Polo Club in Makati City, the prestigious event is often considered the highlight of the local polo season. Guest of honour, German Ambassador Christian-Ludwig Weber Lortsch also graced the event.

PGA Cars, the official Porsche importer in Philippines was proud to be the presenter for the Zobel Cup once again. One of the main highlights throughout the week-long event was an impressive line-up of Porsche models on display at the Enrique Zobel field, which appealed to both young and old alike. Indeed, the increasingly popular event saw hundreds of distinguished guests, including prominent business and civic leaders, diplomats, foreign guests and media celebrities turning up to soak in the festive atmosphere.

As a fitting finale to the event, the horses and their riders paraded proudly onto the field – a polo custom. Joining them were Rocio Zobel and Mr. Thorsten Hagel, Technical Training Manager at the Porsche Training and Recruitment Center Asia, who made a grand entrance in a Porsche. Finally, the salute and Ceremonial Throw-in by Dee Zobel, widow of the late Enrique Zobel and Manila Polo Club president Juan Santos signaled the start of the final polo match.

Once the match was over, the winners were honoured by Dee Zobel, before being treated to one last parade of Porsche cars. The end of the parade signaled the start of the feast, which was sponsored by San Miguel Corporation and Wine Depot, who treated guests with their excellent food and wine. Officers and staff from Porsche Centre Philippines, together with sponsors, Prudential Guarantee, American Express and BDO Auto Loans, were also on-hand to make sure the event ran smoothly and to accommodate any queries from prospective car buyers.

Indeed, as guests mingled and relaxed over cocktails amidst the setting sun, many observed that this year's event was the most successful staged Zobel Cup event yet.

For further information regarding this or other events, kindly contact Sales and Marketing Director Amado Del Rosario at +632 727 0381 ext. 261.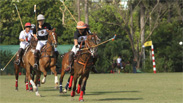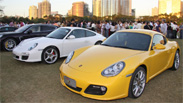 2/14/2010