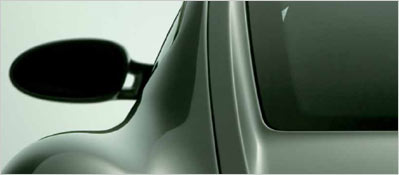 If you're curious and would like to know more about our Porsche magazine, you'll find selected articles here for you to read as a sample.
We hope you enjoy reading them – and if you want to read more, you can apply for subscription to 'Christophorus' online now.
Snappy Genes
Thrill of the Chase! To find out what this splendid illustrated book is about you don't have to wait for the International Motor Show in Frankfurt, where the Cayman S will be presented.
Download PDF/ 292 KB
Eye-Catcher
The Stuttgart stallion will always be the animal featured on Porsche's crest. But the Cayman, the new two-seater sports coupé, has more than just a name in common with the small, agile, swift alligator. Join us on a journey to South America to the home of the caiman.
Download PDF/ 171 KB
Warm-Water Swimming
The first ads for the new Cayman S don't show Porsche's new mid-engine coupé, but rather three caimans lying in ambush. One question had to be answered first before the desired image could be created: How can you bring the swamp into the photo studio?
Download PDF/ 101 KB
The Panamera Set to Arrive in 2009
Green light for the Panamera! The Supervisory Board and the Executive Board of Porsche AG have given their approval for the development and production of a additional model series. The new car is a premium sports coupe that is scheduled to hit the market in 2009.
Download PDF/ 97 KB
All-Wheel Drive and Work-a-Day Driving
The countryside east of Cologne is called the Bergisches Land—literally, "mountainous country." It's not high, but it's curvy. An enticing place to try out the new 911 Carrera 4 and the Carrera 4S Cabriolet models. And for reflecting on the all-wheel-drive inner values hidden beneath the beauty of their exteriors.
Download PDF/ 434 KB
Tennis, Anyone?
The Porsche Tennis Grand Prix has long been a favorite with the world's best woman players. The tournament's new director, Markus Günthardt, has big plans for the event: He aims to make this athletic highlight a unique experience—and a brand in its own right.
Download PDF/ 145 KB
Truth Is Where You Find It
He was the first great love of my life. His name was Jürgen. In his mid-twenties, he'd dropped out of college and about as many other commitments as possible. He owned nothing and wanted to own nothing. Least of all me. I kept all the questions that I was burning to ask him to myself. Who are you? Why are you the way you are? What are you going to get me for my birthday? When we sat in the car we were silent, each a mystery to the other.
Download PDF/ 45 KB
Gas-Pump Heaven
There's no denying it: Gasoline pumps aren't generally ranked among our cultural assets. But for a century now, these humble servants of the motor age have mirrored the trends of society, as shown in this extensive private collection of confessed "petromaniac" Arno Saager of Esslingen near Stuttgart.
Download PDF/ 259 KB
Liberation in Moderation
It's, like, déjà vu: Full service is coming back to German gas stations! Perhaps even the gas station attendant with the friendly smile, who asks whether you'd like to have your oil and radiator fluid checked today? A very personal report, straight from the pump.
Download PDF/ 46 KB