Experience electromobility with Porsche E-Performance.
Soul, electrified.
We are driven by our passion for sports cars. With Porsche E-Performance, we are taking a step towards mobility of the future by bringing Porsche electric vehicles together with a sophisticated charging infrastructure.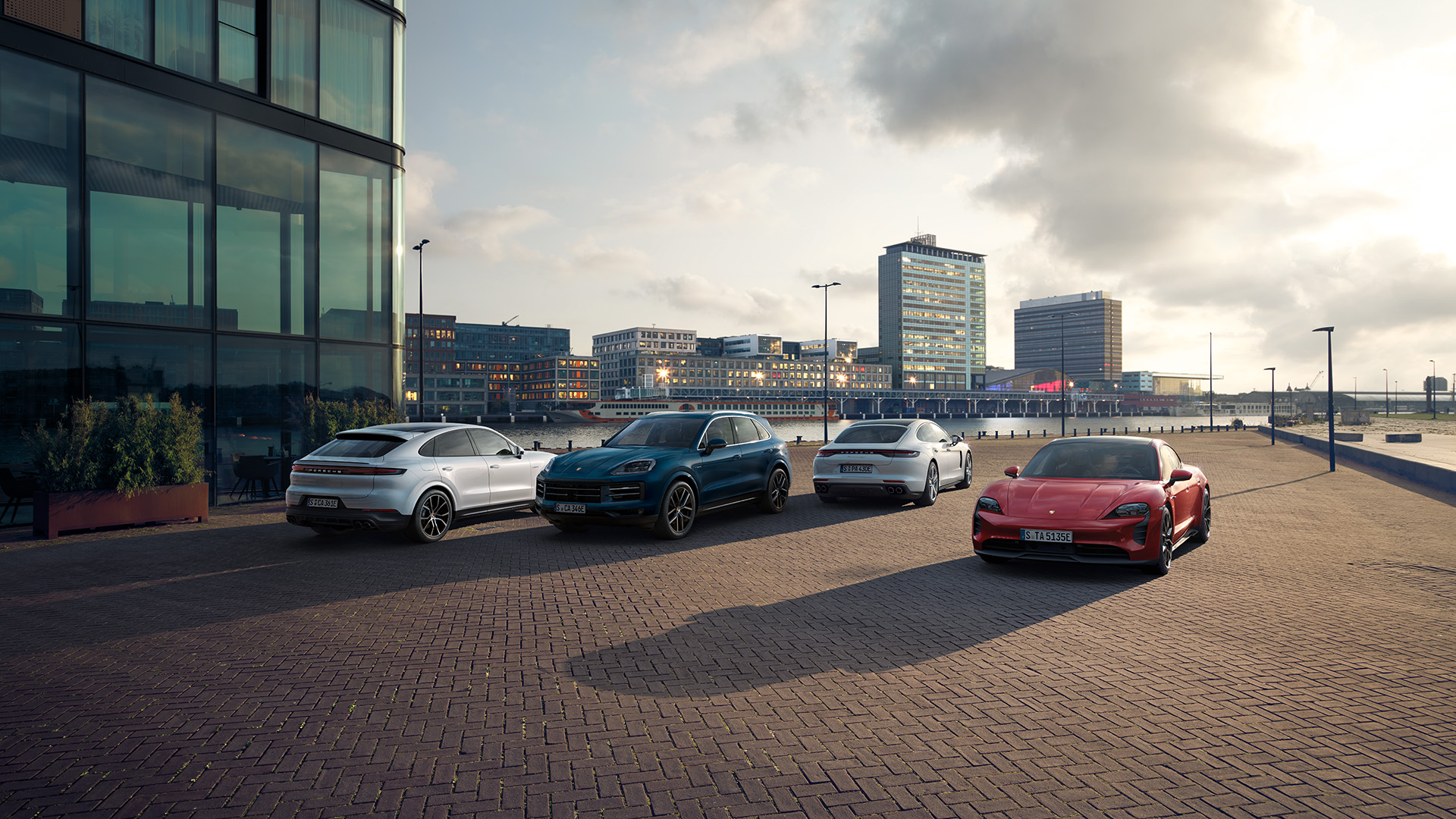 Porsche E-Performance models.
Discover our current models with all-electric drive or plug-in hybrid technology and find the Porsche that is perfect for you.
Find charging stations on your route using the Charge Map.
The Porsche Charge Map shows you available charging stations on your route. This allows you to plan charging stops with consideration of your car's range.
With the range indicator, you can determine the estimated range for your journey. The calculation is based on your personal driving profile, your travelling conditions and the respective model equipment. Please select the options relevant for you. Range calculation. The range indicator only gives estimated values, as not all factors that can influence the range of the vehicle are considered (e.g. driving style, age and condition of the battery, etc.). Therefore, the actual range achieved may be greater or less than the determined value.
Your driving profile
Your driving profile
Using the driving profile, you can individually depict your everyday life and specify whether you are travelling in city traffic, on country roads or on the motorway. The different driving profiles have an impact on the estimated range.
Travelling conditions
Travelling conditions
With the outside temperature regulator, you can test how the outside temperature impacts the range. The air conditioning and heating greatly influence the energy consumption of your Taycan. When calculating the range influences, it is assumed that you have set the interior temperature to 22°C and that the vehicle is preconditioned at the start of the journey. Alternatively, the air conditioning can be set to 'ECO PLUS' or completely switched off.
Charging all-electric models.
Electromobility requires a good charging infrastructure. As the driver of a Porsche Taycan, you can benefit from a range of charging solutions at home, on the road at public charging pedestals and at your destination. High performance charge points using direct current, also known as DC charging, are also available on the road to ensure you can travel far and wide in your all-electric Porsche – without compromise.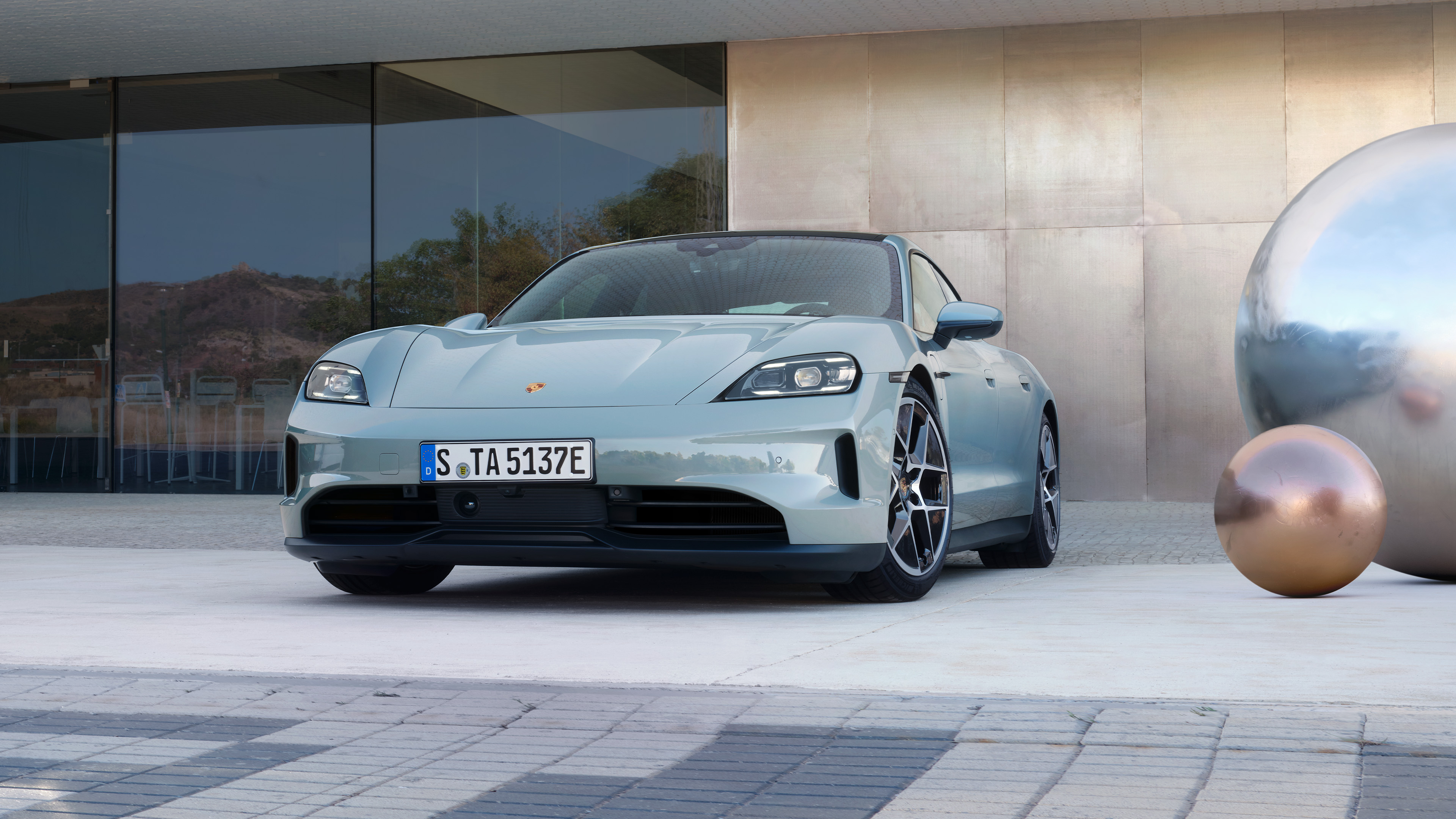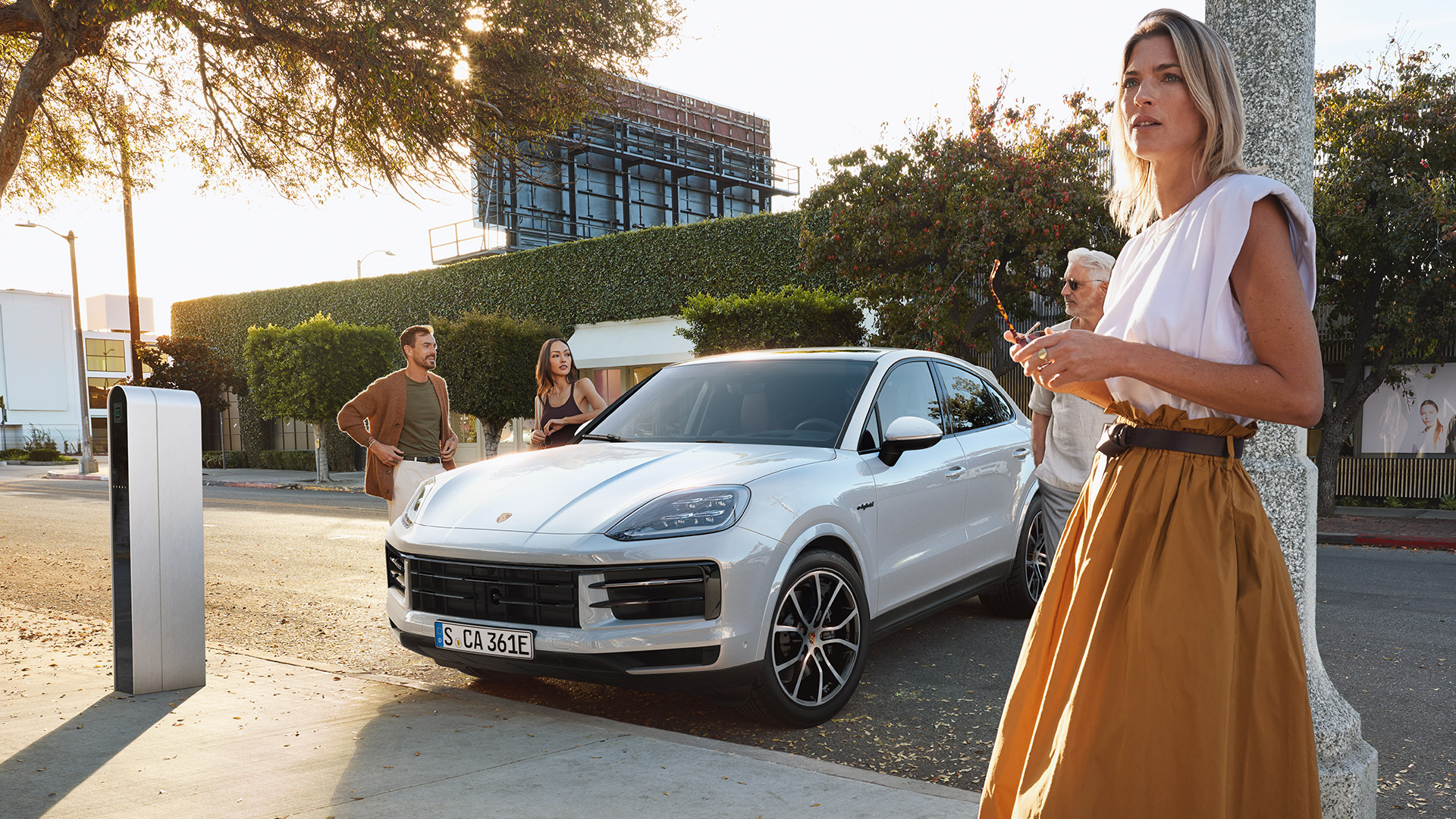 Charging plug-in hybrid models.
Charge your plug-in hybrid model conveniently at home. On the road, public charging pedestals with alternating current are available. Charging with alternating current is also called AC charging.
Porsche offers a variety of individual charging solutions to suit your everyday life. At home, you can charge comfortably and easily with the intelligent home charging solutions. When travelling, you benefit from a wide and secure fast charging network. Once you have reached your destination, you can charge your vehicle with our exclusive partners for free. Discover charging at Porsche.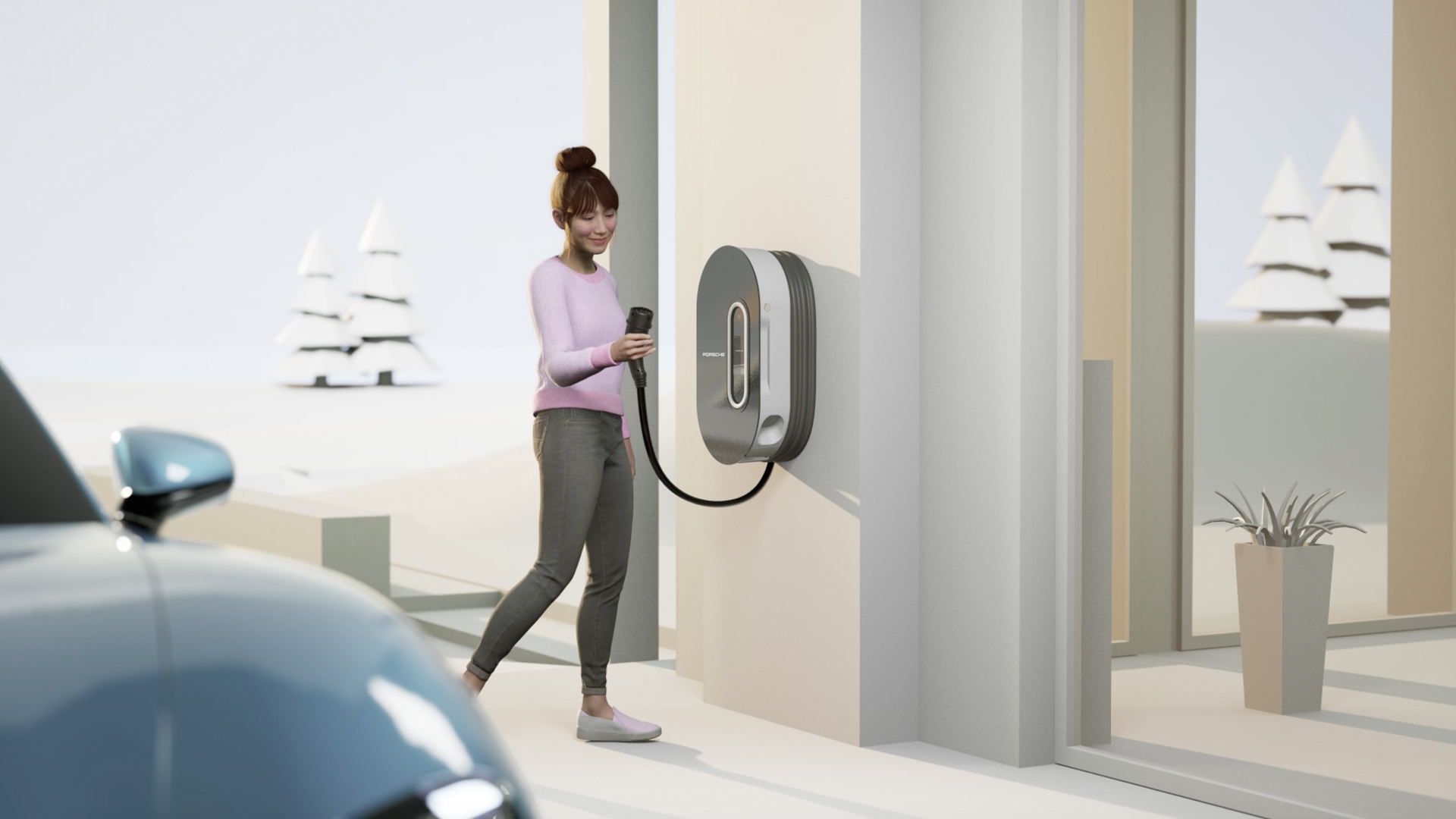 Porsche Home Charging.
Optimal charging solutions for intelligent charging at home.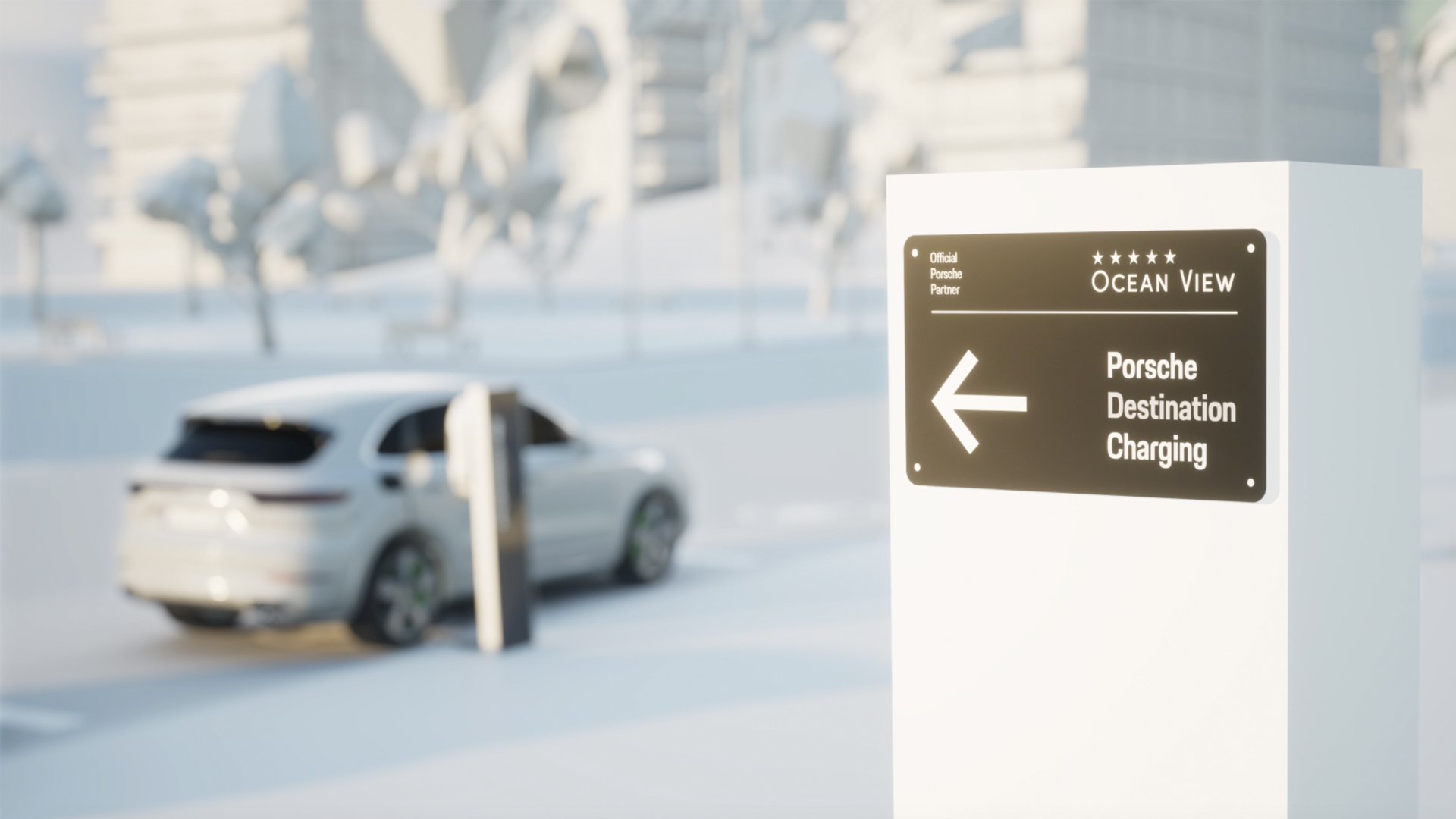 Porsche Destination Charging.
A worldwide, free charging network with exclusive partners.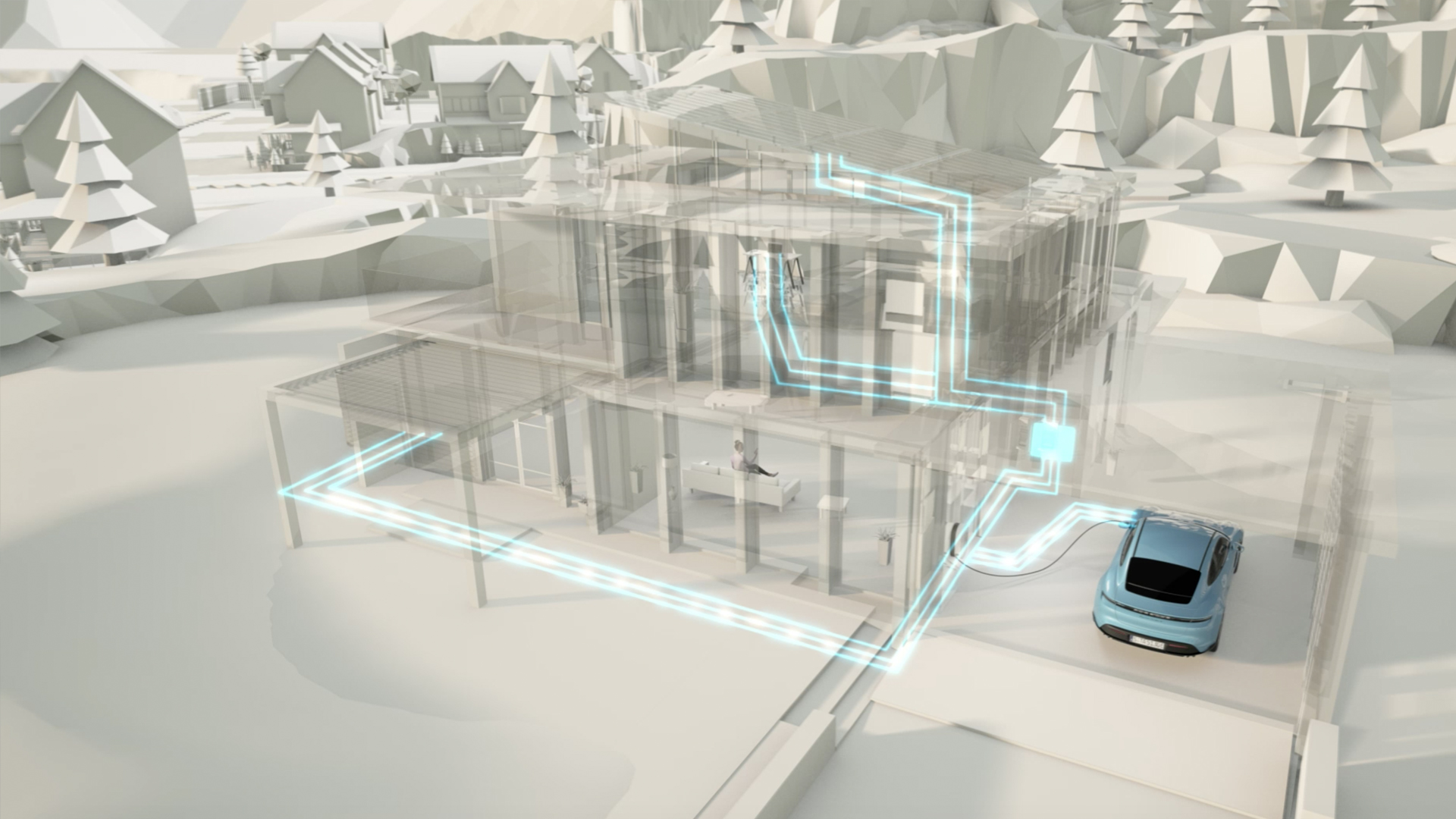 Porsche Charging Solutions.
Products for sustainable and intelligent charging.
FAQs.
Reset
The most important info on electromobility.
Where can I charge my Porsche?
Your Porsche can be easily charged in various everyday situations: at home, on the road and at your destination.
A range of Porsche charging equipment is available for charging at home. You will find the charging solution to suit your needs via the Porsche Charging Pre-Check at https://www.porsche.com/countries/charging-check . Contact your Porsche partner for further information.
At selected destinations, e.g. luxury hotels, you can charge your vehicle for free via Porsche Destination Charging.
Do I always have to fully charge my Porsche?
No. You do not always have to fully charge the high-voltage battery of your Porsche. Partial charging of your Porsche will not cause capacity loss (memory effect) and does not reduce the service life of the high-voltage battery.
In addition, the charging speed decreases as the charge state of the high-voltage battery increases. It may therefore even be useful to only charge the battery to approx. 80 % or until the required range is reached. Allowing it to discharge to 20% and charging it slowly to 80% also protects the battery.
On what does the range of my Porsche depend?
The range is influenced by various factors, such as the driving style, comfort functions, aerodynamics and road conditions. The most important factor is your driving style: environmentally-aware and anticipatory driving behaviour promotes brake energy recovery and thereby increases the range of the vehicle. In addition, you can reduce the strength of your comfort functions such as the air-conditioning system and heating, and only fit add-on parts that influence the aerodynamics (e.g. roof boxes) when required.
What must I be aware of when driving abroad?
Country-specific stipulations and approvals may restrict the use of charging equipment abroad. Consult the Driver's Manual and contact your Porsche Centre to learn if your equipment is suitable for the country you intend to visit or if you need additional equipment.
E-Performance Magazine.
Immerse yourself in the world of electromobility: read our magazine for exciting articles and reports plus exclusive interviews about Porsche electric vehicles, trends and developments in electromobility and our concept of the car of the future.

Help & Contact.
Our help & contact area contains all the important information and contact details for any questions you may have regarding electromobility at Porsche.