Special Panamera Tequipment PackagePorsche celebrates 25 Years of Porsche Exclusive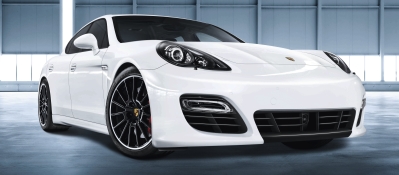 Jakarta. Celebrating the 25 Years Porsche Exclusive – the custom tailoring program -- Porsche is offering several Tequipment packages throughout the year 2011. Following the 911 Tequip-ment campaign, Porsche is now introducing another special Tequipment package for Panamera model range from October to December.
Sportswear should be functional and tailor made, similarly Tequipment accessories are not only visually appealing but also technically compatible. Porsche encourages the use of Tequipment accessories to keep Porsche cars remain true Porsche.
The special Panamera Tequipment Package consists of SportDesign package, Sports tailpipes and door sill guards offered at special package price. The SportDesign package consists of a striking front apron with black air intake grilles (left, centre and right), distinctive sideskirts and the rear apron equipped with a finned diffuser. The SportDesign package comes with two options, with sideskirts and without sideskirts.
Proud owners could create a more aggressive look with the twin dual-tube Sports tailpipes. For even more sporty and striking effect, illuminated or non-illuminated door sill guards provide a stylish and dramatic finishing touch. Choices of elegant materials available are Yachting Mahogany, carbon and brushed aluminium.
The Panamera Tequipment Package is offered at a special price of Rp89,212,400 and each item can be purchased individually. The SportDesign Package without sideskirts is Rp64,630,000 while the Sports tailpipes is Rp17,610,000. The door sill guards are being offered at a special price of Rp16,800,000.
About Porsche Tequipment
Tequipment range of accessories is developed to perfectly complement all Porsche models. All Tequipment products can be retrofitted after purchase or ownership of the car, whereas the limitless Porsche Exclusive options are offered during the vehicle ordering process and are installed during production of the car. Porsche strongly recommends the use of genuine Porsche parts and Tequipment accessories, not only because of the superior quality, harmonious design and function, but also the fact that it does not affect the factory warranty of the car.

Porsche Centre Jakarta PR
Public Relations and Media
Dinne Musu
Phone: +62 21 725 8000
E-Mail: dinne.musu@eurokars.co.id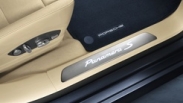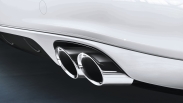 10/4/2011