Porsche Direct Dialogue Bay
Get to know your Porsche from another perspective.
How about from underneath? The Porsche direct dialogue bay.
Making high performance visible. Experience your vehicle live and from every perspective. This is the idea of the Porsche direct dialogue bay. Together with your service advisor, you can examine all important vehicle components using a detailed checklist (4-Steps-Check) and determine the scope of the work to be performed. This way, you will be well-informed about the condition of your Porsche and know the cost of service or repair in advance. Your service advisor will be happy to let you know about the additional offers available at your Porsche Centre. When was transparency ever so inspiring?
The 4-Steps-Check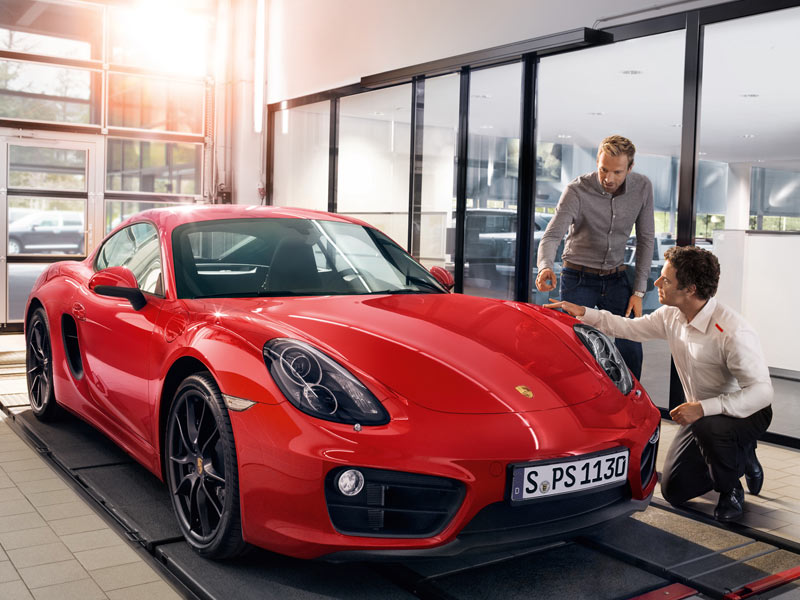 1. Step
Body condition check for damages (e.g. dents, scratches, stone chips).
We can thus ensure that your Porsche remains in perfect condition for as long as possible.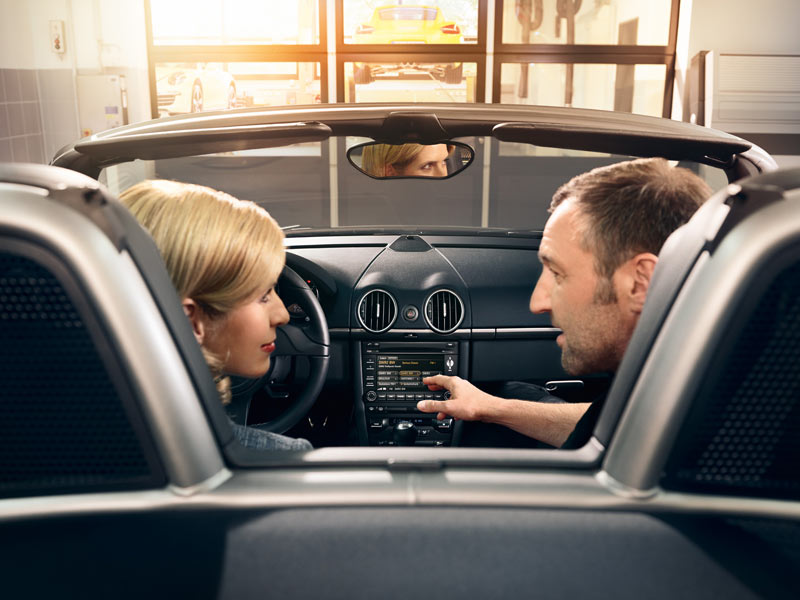 2. Step
Examination of the interior (e.g. horn, lighting, warning in instrument cluster, engine oil level).
To ensure that each component of the interior remains well-conditioned and fully functional – just as you would expect with a Porsche.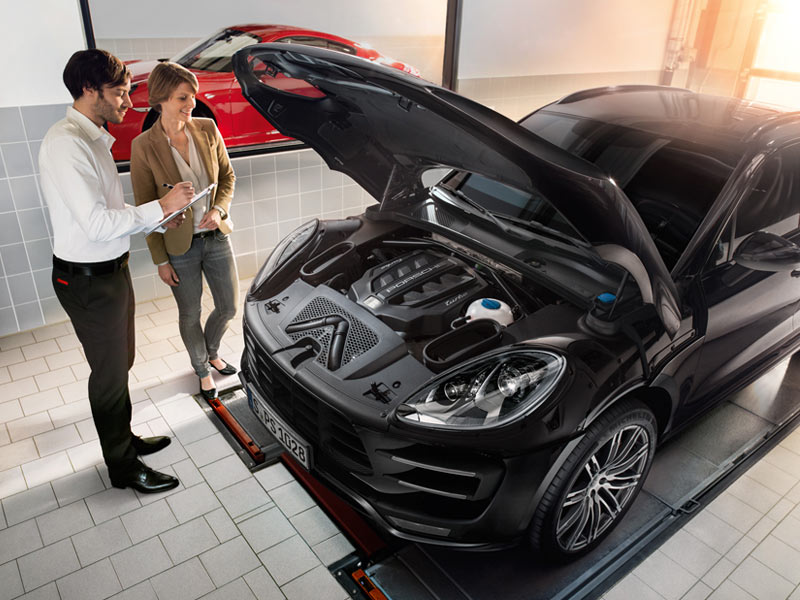 3. Step
Exterior check (e.g. fluid levels, windscreen, wipers, seals, dampers, tailgate).
As we aim to ensure the Porsche experience for you at all times.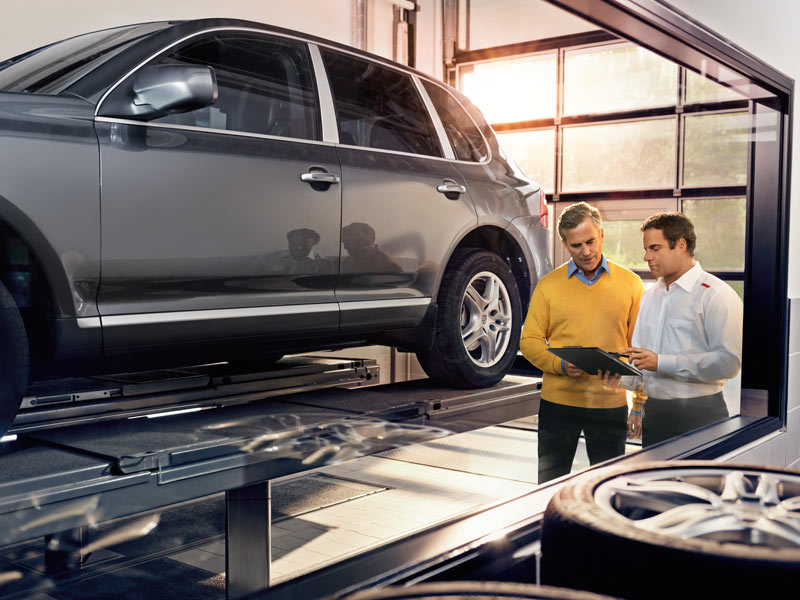 4. Step
Examination on the lift (e.g. condition of your tyres, brakes, and radiator, aerodynamic parts, exhaust system, suspension, shock absorbers, axles, engine area).
Because your safety is our highest priority.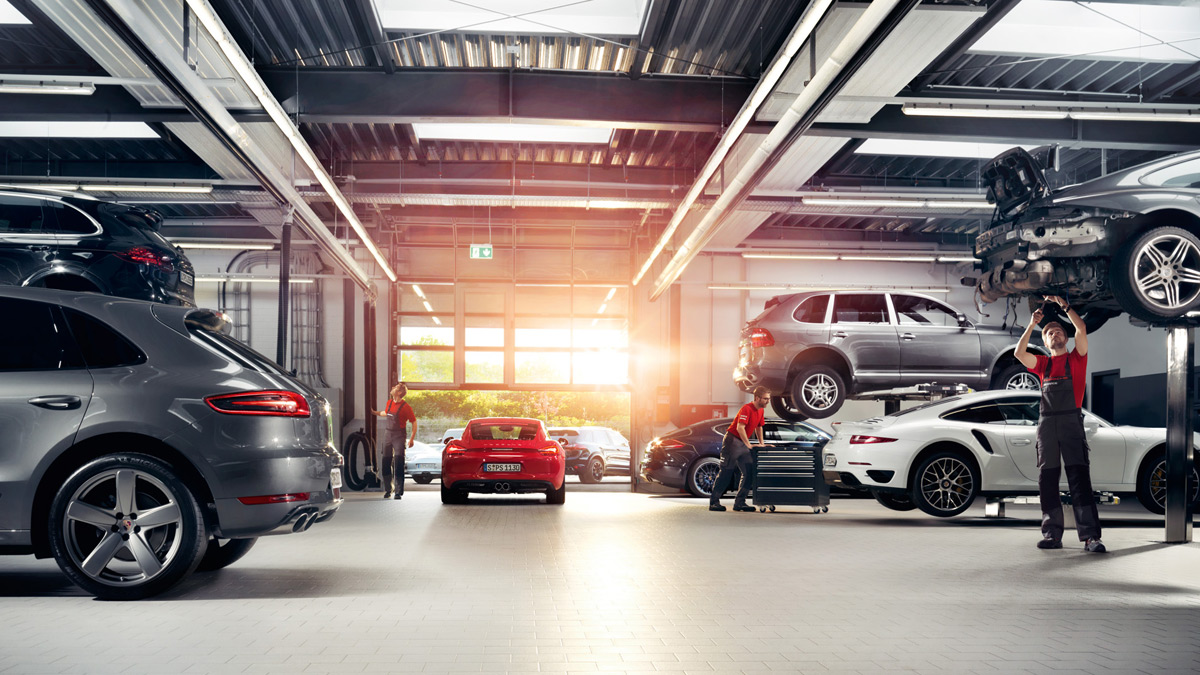 Reliability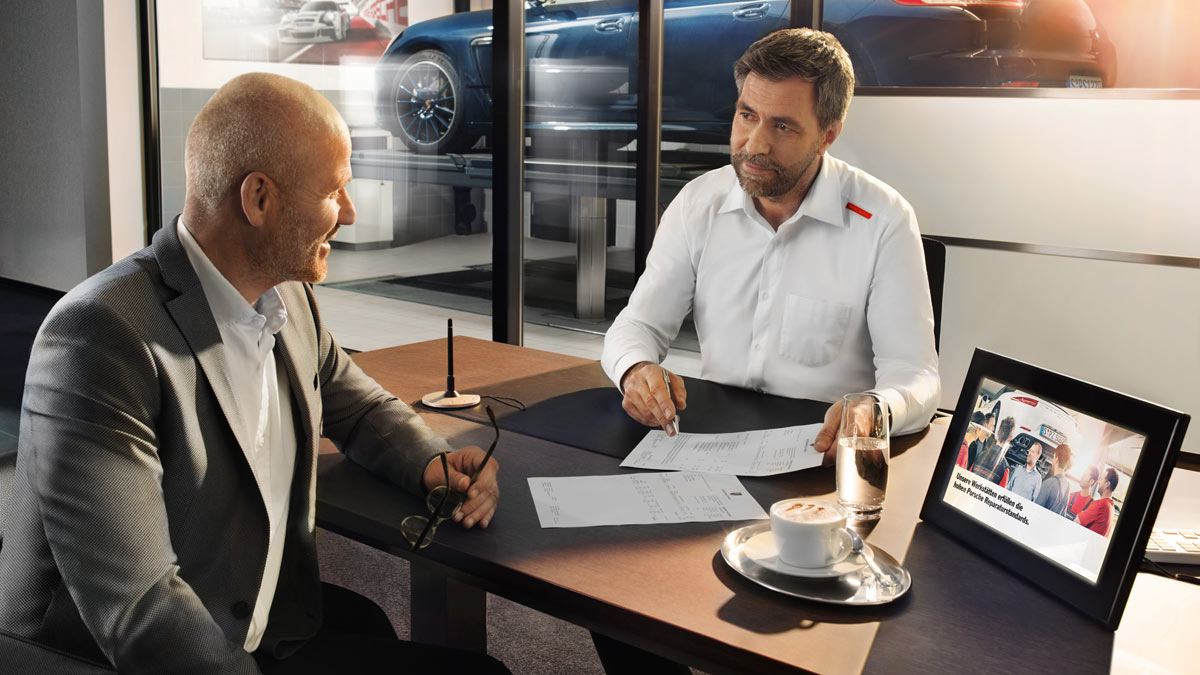 Transparency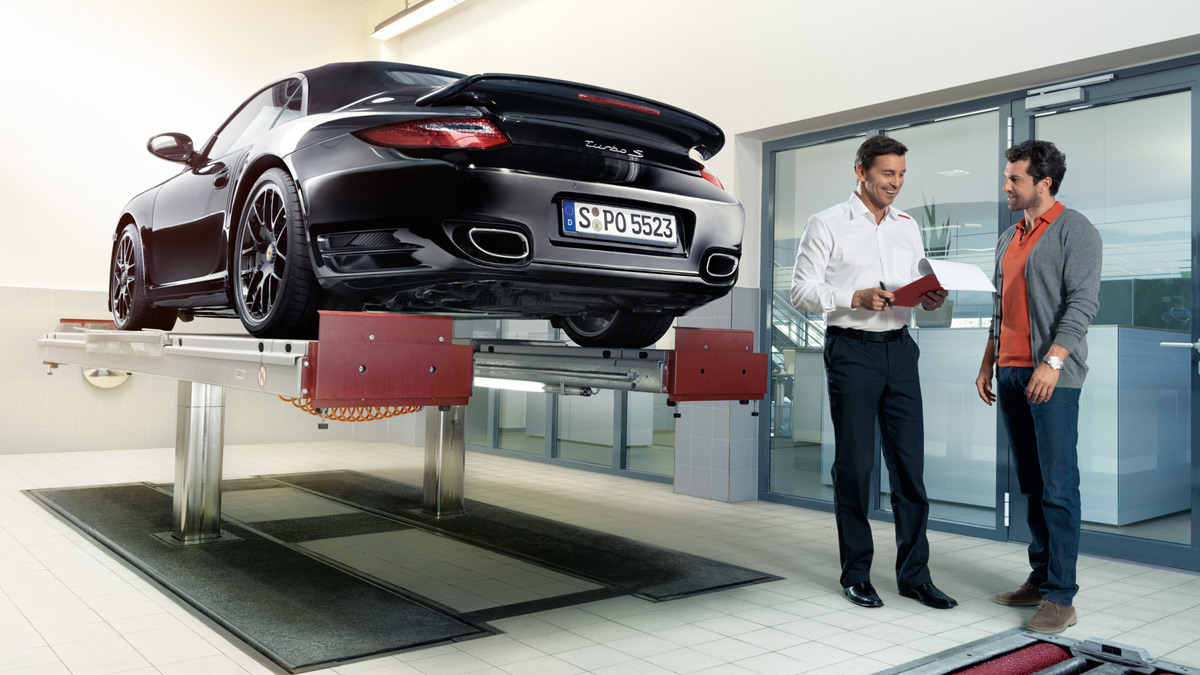 Level of Competency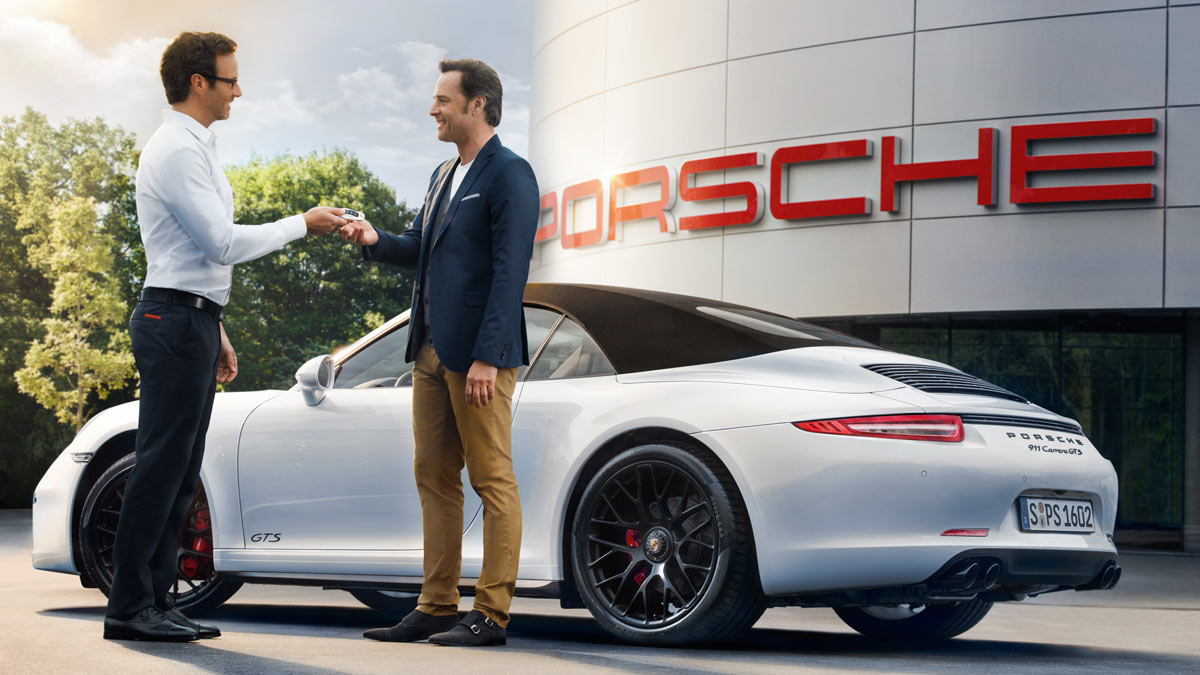 Individuality