Soul, electrified.
Porsche E-Performance.
Performance, G-forces, adrenaline rushes. These are our traditional values. But what do we at Porsche think of today when we look to tomorrow? About the sports car of the future, of course. Entirely uncompromising. With an overall concept that combines maximum driving pleasure, sophisticated charging infrastructure and trailblazing connectivity. And gives you the leading role: as the driver of your sports car.
Taycan – the first all-electric Porsche.
The Taycan is ready for the future, thanks to its innovative total concept. Characterised by the features that have always been decisive for any Porsche: pure emotion and maximum driving pleasure.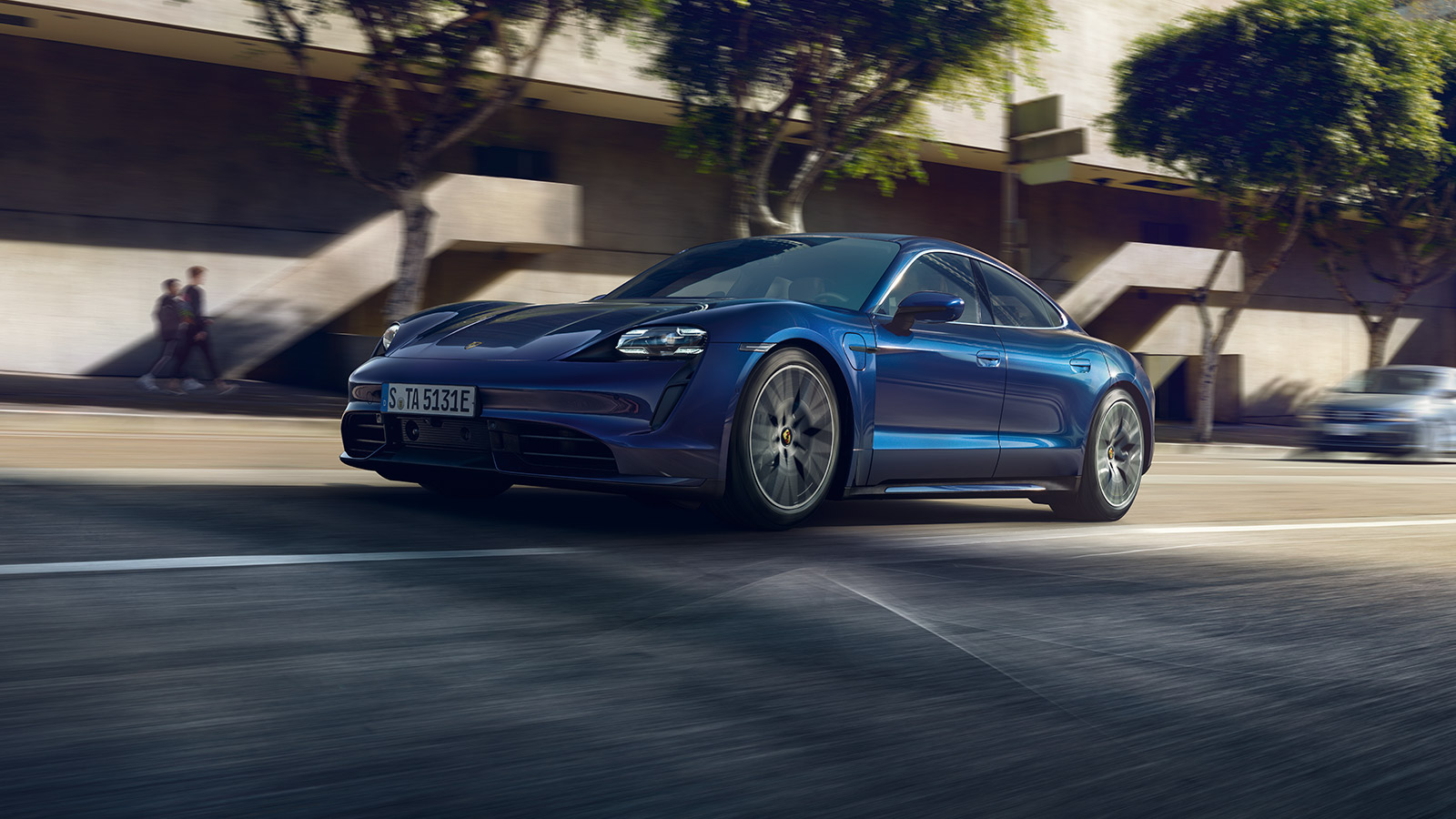 Taycan Models
As well as design and performance, the focus is on comfort and range. If required, the car can plan a time-efficient route, and make long-distance journeys more comfortable.
Our plug-in hybrid models combine two drivetrains that ideally complement each other. The internal combustion engine builds up power and torque with increasing speed. The maximum torque of the electric motor is immediately available. For you, this means: optimum performance. At the push of a button.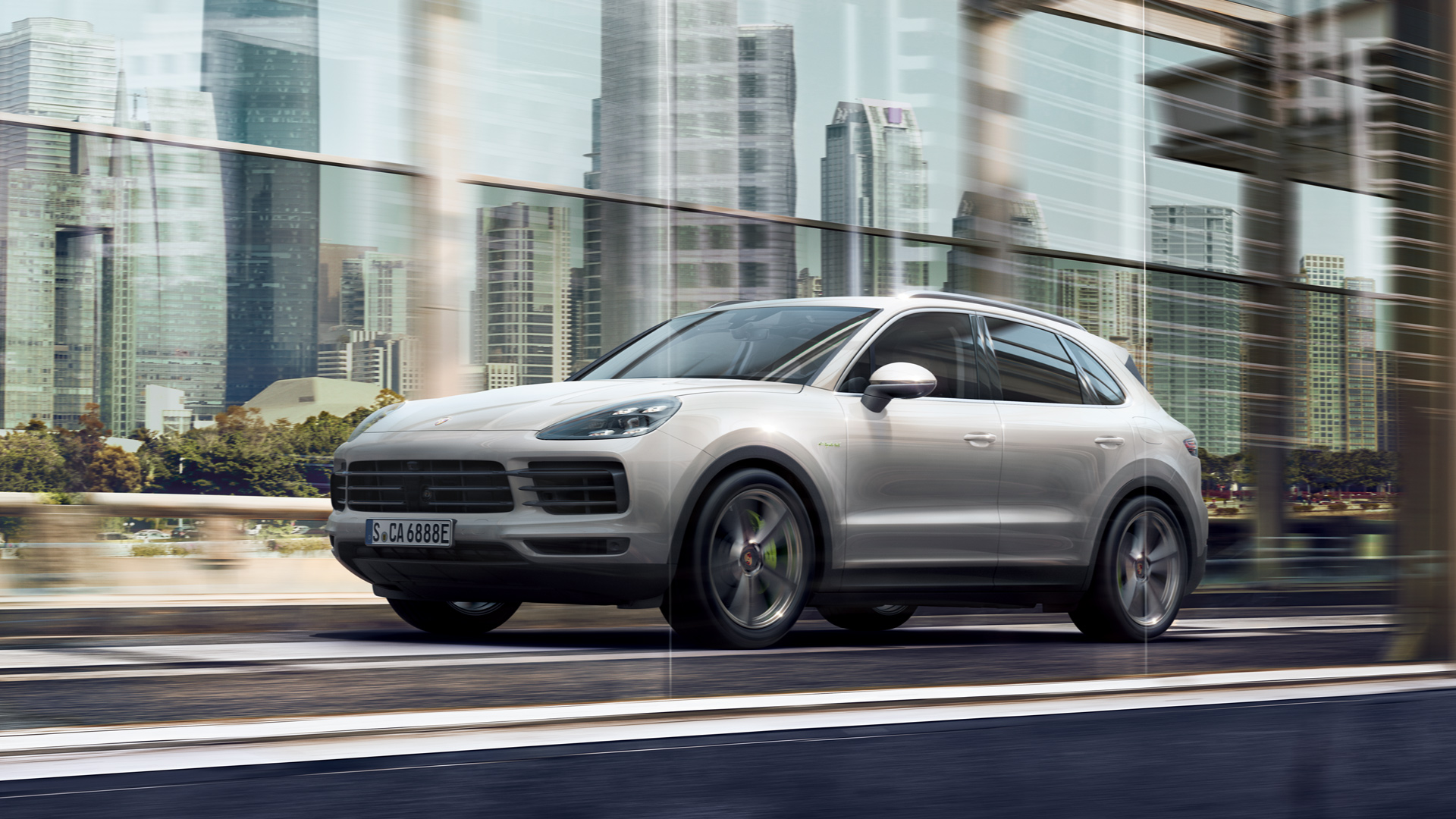 Cayenne E-Hybrid models
Hybrid technology for the race track. With room for the entire crew. One of the first plug-in hybrids in its segment. And one of the most powerful. 340kW (462PS) and a top speed of 253km/h push up to five sports car enthusiasts deep into their seats.
Panamera E-Hybrid models
Performance, efficiency and comfort. No ifs and buts. With the Panamera 4 E-Hybrid models, our engineers proved that courage is the most important drive of all. To break with conventions. To change perspective. And to make great things happen.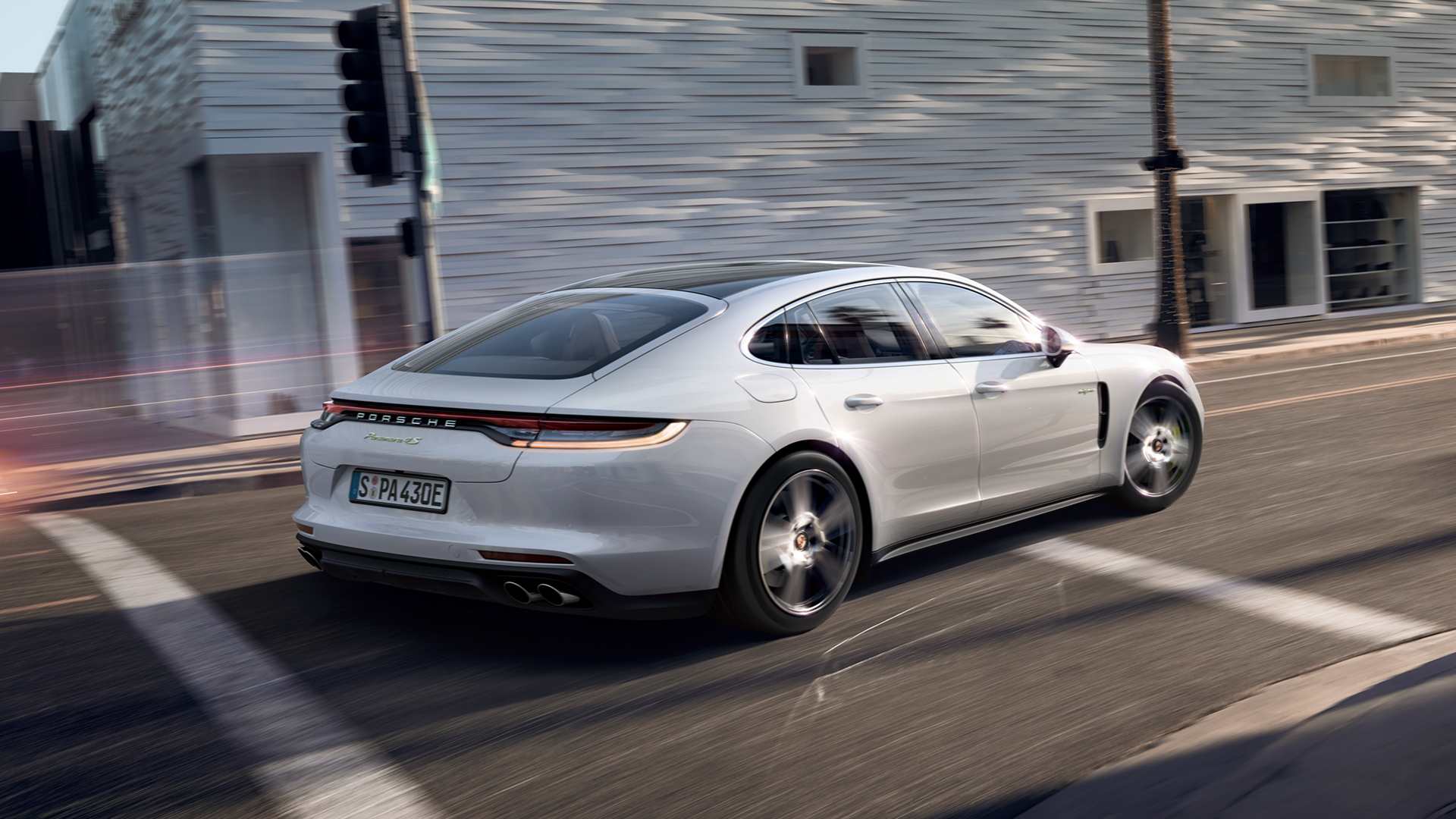 Charge conveniently at home.
Comfortably integrated into everyday life: charge your electric sports car at any time in your own garage. Come home, park and plug in to the power supply – it couldn't be easier.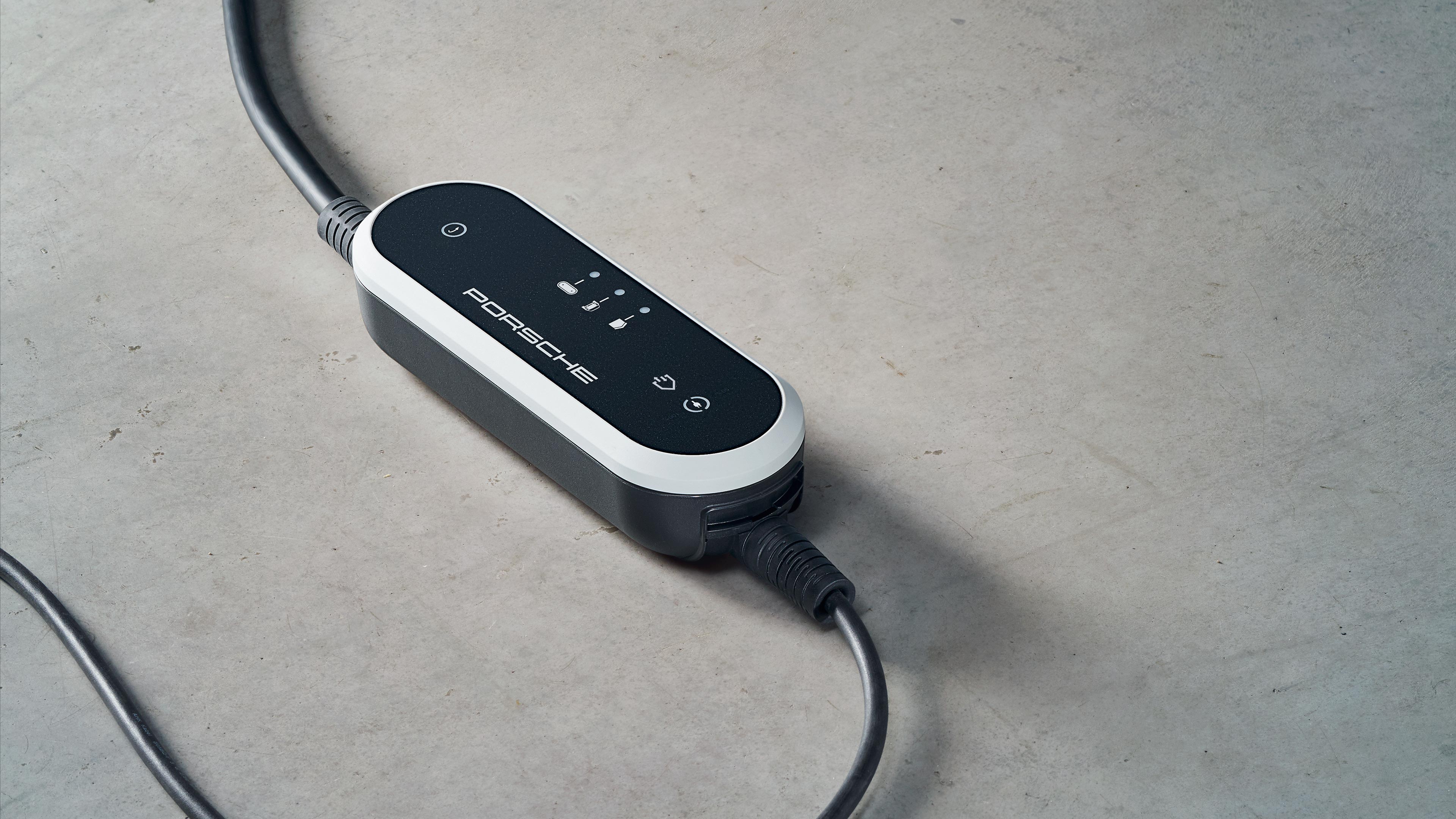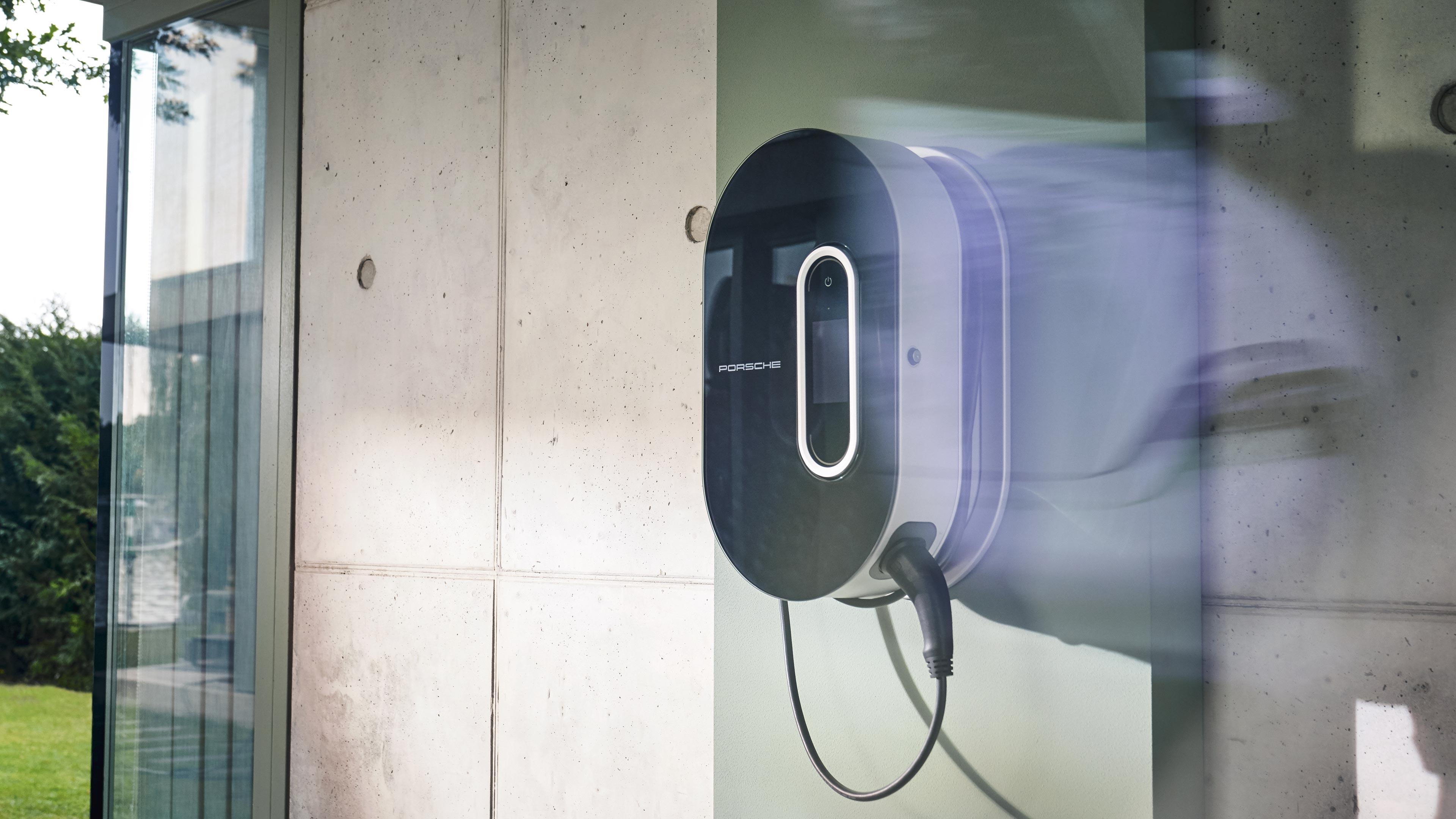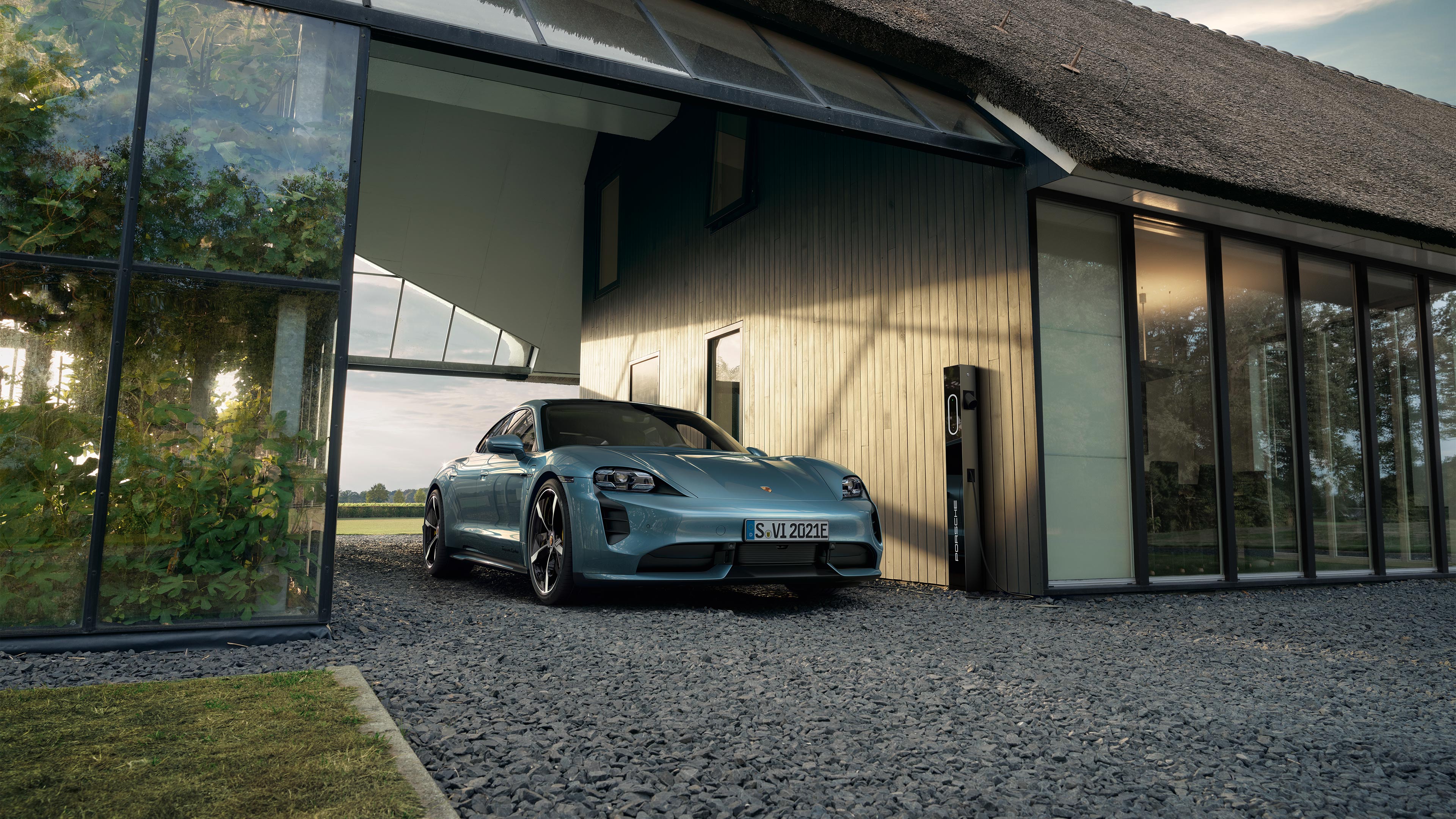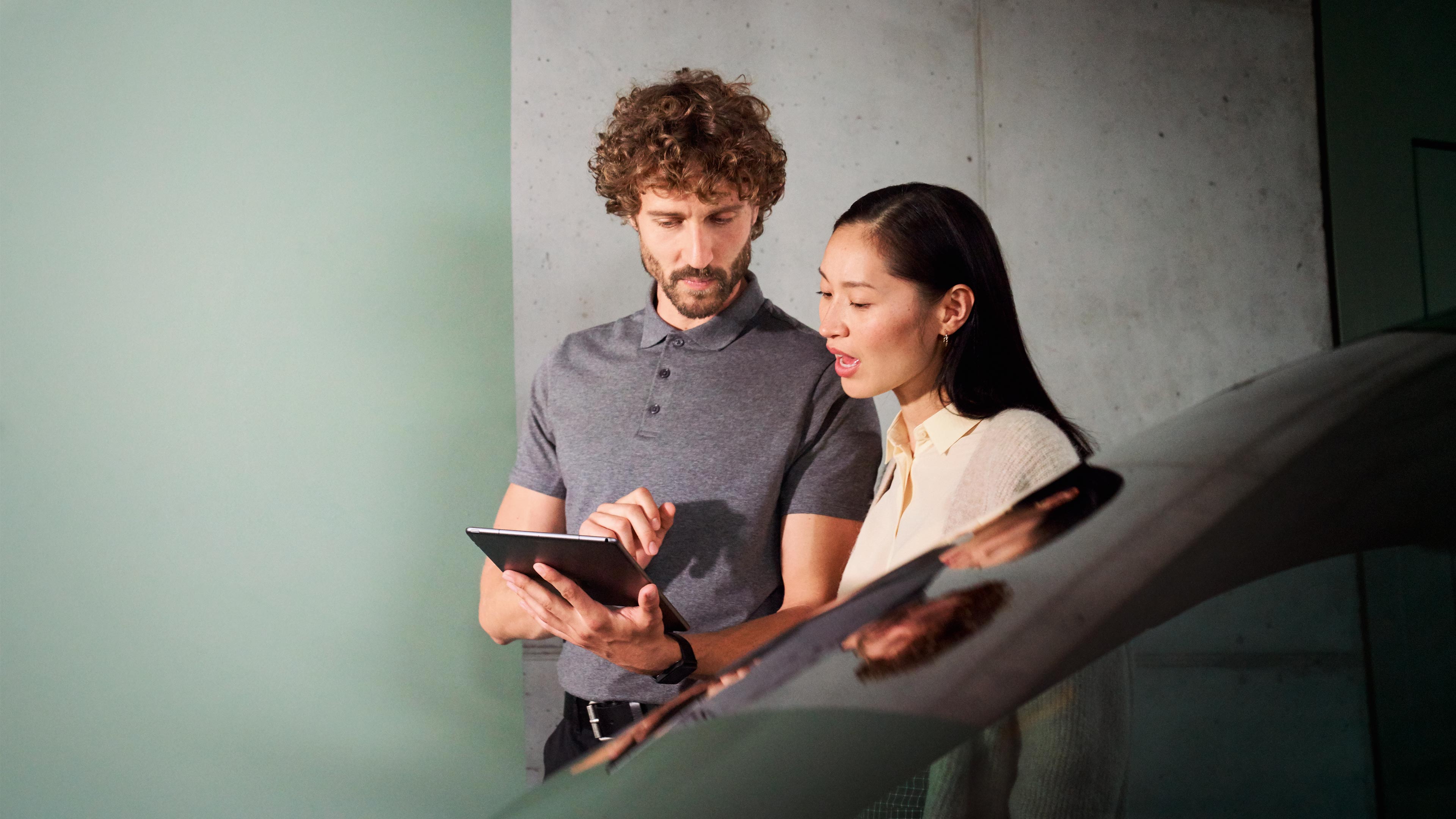 Porsche Mobile Charger
As standard equipment with the Taycan, the Porsche Mobile Charger Plus² allows you to charge at home using either a standard household socket, or for quicker charging speeds, a dedicated industrial socket. For intelligent charging functions, the optional Porsche Mobile Charger Connect can be used in combination with the Porsche Charging Dock to provide a sleek, elegant and secure charge point for an outdoor or garage installation.
Porsche Charging Dock
The optional Porsche Charging Dock is an elegant wall mounting solution for your Porsche Mobile Charger Connect³. The charging hardware can be easily clipped in to the dock and connected to either a standard household socket, or dedicated industrial socket, to provide a secure and stylish home charge point.
³Not compatible with the Porsche Mobile Charger Plus due to differing dimensions of the charging hardware
Porsche Compact Charging Pedestal
Where wall-mounting is not possible, the Porsche Compact Charging Pedestal provides an elegant freestanding solution for the Porsche Mobile Charger Connect³. With a secure locking function, the Porsche Compact Charging Pedestal offers a safe and stylish solution for outdoor installations.
³Not compatible with the Porsche Mobile Charger Plus due to differing dimensions of the charging hardware
Porsche Home Energy Manager
The Porsche Home Energy Manager optimises the vehicle charging process in terms of performance, time and cost. When integrated in to your domestic power supply by an electrical expert, it continually monitors the overall power demand of your home to optimise and safely charge your electric vehicle while other household consumables are being used at the same time.

Speak to your preferred Porsche Centre for more details.
E-Performance Magazine.
Discover our E-Performance Magazine and experience fascinating background reports and exclusive interviews, as well as trends and developments regarding electric mobility.
Discover Porsche E-Performance.
Discover more about Porsche E-Performance, electromobility and the sports car of the future.