"Be brave, make a start, give it a try!"
Energy sources.
Prof. Dr Günther Schuh and his vision of electric mobility.
There are visionaries. And there are pioneers. What's the difference? Pioneers are not dreaming of the future, they're moving purposefully towards it. One such pioneer is Günther Schuh. And not just because, with his height of 2.03m, he is predestined to move purposefully. He converted the entire Deutsche Post parcel service fleet to all-electric vehicles, had his own electric car manufactured in one of the world's most modern factories – and understands better than anyone else how electric mobility will evolve over the coming years. We caught up with him.
In the place where TVs for the European market were once soldered, bonded and assembled, a minor sensation is now being created: an electric vehicle for short distances – that is easy on the wallet. And that is also made in Germany. Industry 4.0 with its own 5G network and self-driving transportation carriages. A hall full of robots? Not at all. Instead, up to 140 workers in single-shift operation will soon be producing 10,000 cars a year here. This factory was designed and implemented by Günther Schuh, Professor at RWTH Aachen, a university that excels in mechanical construction and engineering. In the spring, the first standard-production vehicles are expected to be delivered to customers. A professor who puts his own research into practice: unusually. But it's not the first time that our interviewee has gone entirely his own way.

Professor Schuh, anyone wanting to meet you has a choice of at least three offices. One on the university campus, one at the headquarters of your company, e.GO Life, and one in the factory. What exactly are you: a professor or an entrepreneur?
I'm often asked if I prefer being an entrepreneur or a professor. My answer is usually: yes. I like being both. A researcher who wants to implement things and undertake practical work is attractive for students. And vice versa: an entrepreneur who's extremely interested in theory is usually beneficial, because you can act in a more reasoned and logical manner. And in terms of electric mobility, this is currently in high demand, by the way.
You've been able to apply your knowledge in every area of the e.GO Life factory. How is this noticeable?
Just as you're now doing with the Taycan, we basically built an entirely new factory from scratch. In our case, this is an ideal Industry 4.0 factory. Its processes are extremely elegant, because they're essentially supported by all the IT systems. It makes everyone's work so much more enjoyable, because it removes the stress from the traditional production process. We were able to do this because we'd been researching it for ten years. We'd already established a similar production facility in the laboratory on the RWTH Aachen campus, and when we founded e.GO Life we transferred the process directly to here. It's nothing like the much described "production hell", but a little piece of heaven – especially for me as a production scientist.

"It's not 'production hell', but a little piece of heaven."
But what you're actually producing here is at least as important as the manufacturing conditions themselves. The electric vehicle that you could not find. So you decided to build it yourself?
Of course, I'm aware of the Ferry Porsche quote to which you're referring. And it is indeed a guiding principle for us. However, it probably wasn't the car that I dreamed of, it was a car that I thought was urgently needed. I believe that electric mobility is doubly necessary, especially in cities. Because it can make a significant contribution not only to CO2 reduction, but also to NOX reduction. Which is precisely why we need mass production, i.e. electric cars that almost anyone can afford. I've been working on the "affordable car" for 25 years. Which means building cars in a more modular way, with fewer capital-intensive production facilities.
The result is e.GO Life.
Exactly. We wanted to build a vehicle aimed very much at the urban market, i.e. a small car with a limited range that is also much cheaper in keeping with its reduced use. At first, no one believed us; sometimes, we didn't believe it ourselves. But now we're proud to say: it actually works. What's really special is that when you drive the e.GO Life around town, you don't feel restricted in any way. It's just as much fun at traffic lights as a Porsche. You're in with a serious chance, at least for the first 30 – 40 metres.

Another common feature that's instantly recognisable on the e.GO Life is that it bears a certain resemblance to the 911, especially at the front. Is this a coincidence or intentional?
It's no coincidence that the front of our e.GO Life resembles the 911. Everyone knows that I'm a Porsche fan and, as such, I gave our Italian designer the task of coming up with a certain design similarity, especially at the front end. Its friendly eyes and small protrusions above the headlights are 911-like – and were created intentionally, not by accident. And its friendly face also bears a certain resemblance to the Porsche Design. I'll readily admit that this was intentional.
"It's just as much fun at traffic lights as a Porsche. At least for the first 30 – 40 metres."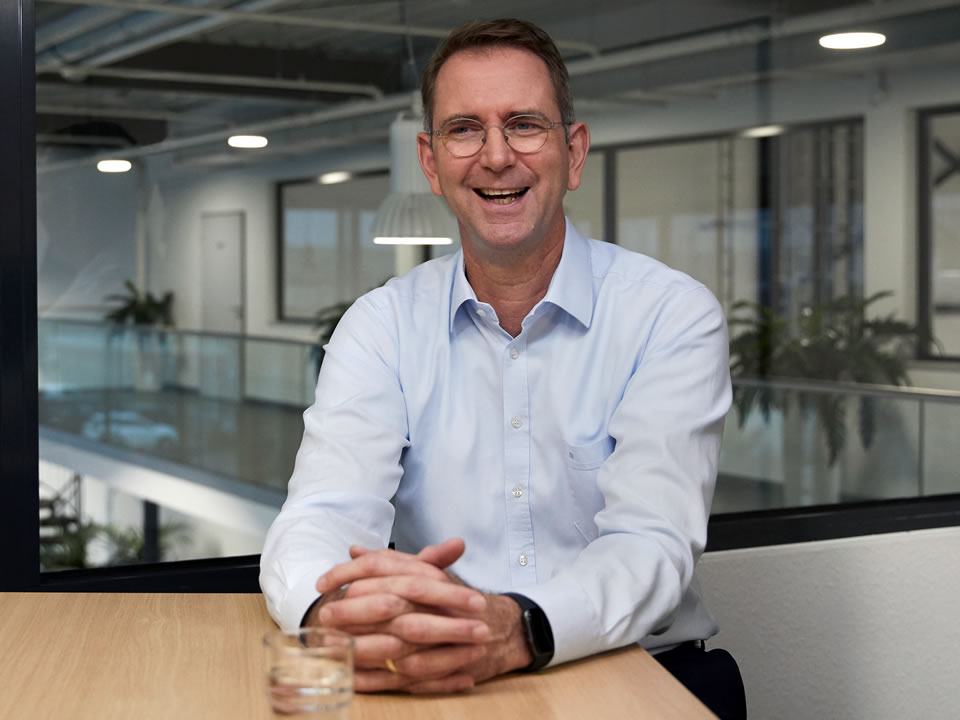 Your relationship with Porsche goes far beyond your admiration for the design.
You could say that. One of my first research achievements was the invention of variant management. And I set up my first company while still at uni. I presented this concept to Wendelin Wiedeking, the former CEO of Porsche. He immediately realised that this was required and established it as a permanent department at Porsche. Afterwards, I gave regular lectures on the subject, which were especially well attended if I delivered them at Porsche. And even more so if Wendelin Wiedeking gave a personal welcome address. During this collaboration, I realised – contrary to expectations – that I could fit into the newly launched 996. This experience of sitting and comfortably fitting into a sports car as an extremely tall man resulted in me buying my first Porsche – too early and at far too great expense for me. After all, back then, I was only a university lecturer and erstwhile entrepreneur in my spare time. And so it went on: once a Porsche, always a Porsche.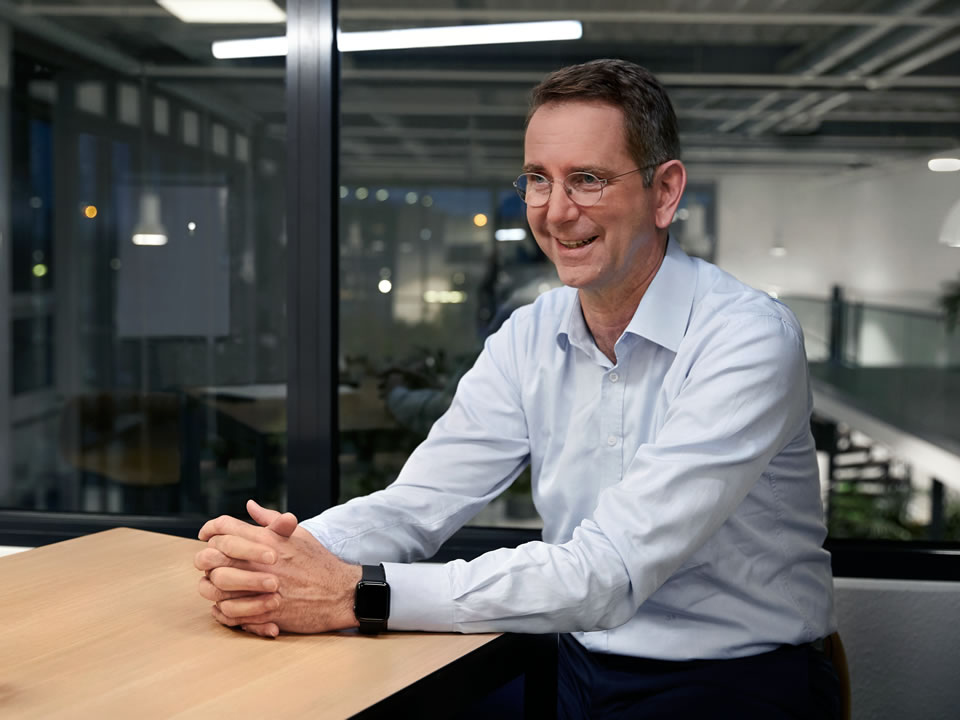 You are a Professor of Production Engineering and Production Management. Did Porsche influence this as well?
Absolutely. Porsche is quite simply the benchmark for the automotive industry, especially from a production perspective. If you want to conduct research, you must always focus on the best and work with the best wherever possible. A lively exchange ensued, due mainly to the fact that Porsche is extremely open when dealing with research institutions. In our business, there are many alumni who work for Porsche.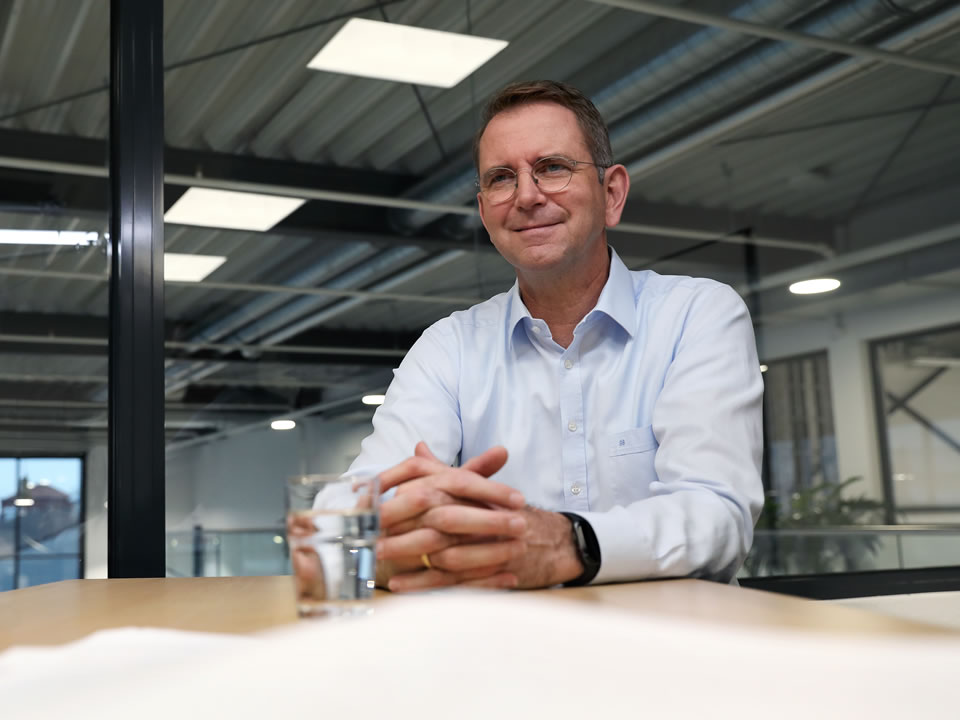 Porsche celebrated 70 years of the sports car in 2018. Your own firm, e.GO Life, is just four years old. Do you regard yourself as a start-up?
We're perhaps more of a jump-up than a start-up. Too often, a start-up is used as an excuse for something that cannot be achieved professionally. We won't allow that. From the outset, our approach has been to act as complete professionals, in all processes, all elements of the car and all safety matters. We also had to grow rather quickly – some think that suits our car's acceleration.
"I've no doubt that the Taycan will be a terrific car."
Which brings us back to driving pleasure. What do you think: will the Taycan be as much fun as a 911?
I know that many people doubt that, because the sensational engine sound is missing. But I've been driving electric cars for some time now and know that there's a good substitute for this. No sound substitute, but the performance of a well-designed electric-powered vehicle has a few fun elements that can easily compete. The incredible torque from the first minute of angle alone is simply magnificent. You can feel this power, this incredible driving pleasure in the Taycan, especially when accelerating. What an electric car, and the Taycan in particular, also has is an incredibly low centre of gravity, enabling hitherto unimaginable handling. And these two elements are so strong that everyone will feel them and soon say that they no longer miss the engine sound. It will be very emotional, I'm sure.
You're so sure that you've secured yourself a deposit option on the Taycan. How did that come about?
I thought about it during a congress on electric mobility last year, where I saw the Mission E and attended the talk by your CEO, Oliver Blume. When I heard what the aim and specifications for the Taycan were – and as I know Porsche quite well – I was sure this would be a perfect electric car. My only concern was that I'd actually be able to get hold of one. I've no doubt that it will be a terrific car. I immediately put down a deposit. And I'm always happy to hear any new information that's now gradually being released about the car.
Electric mobility is constantly gaining momentum – Taycan and e.GO Life are in the starting blocks. But how do you see the mobility of the future? How will we get from A to B in 2030?
Contrary to many predictions, the car will continue to play a major role. The passenger car will not be replaced by something else on any significant scale. That won't happen. But what will happen is that we'll no longer allow ourselves to drive deep into city centres in our individual cars, one per vehicle. This will be impossible, due to gridlock, congestion and emissions.
If we were to drive from Stuttgart to Aachen in an electric vehicle, we'd find far fewer charging pedestals than petrol pumps. Are there sufficient opportunities to charge an electric car?
What the major energy providers have resolved to do, together with the automotive industry, in the next two to three years alone, should eliminate everyone's concern about not reaching a charging pedestal in time when driving an all-electric vehicle.
And the electricity for these charging pedestals – will our power plants cope with the demand if everyone in the world is driving electric vehicles?
Yes, they'll cope. There's no need to worry about that. The energy providers are totally unconcerned that electric vehicles will sky-rocket. They're really looking forward to being able to sell a little bit more of their sometimes surplus electricity.
"It's neither bad nor comical, it's actually fun."
The ranges of electric cars are still the biggest reservation compared to those powered by combustion engine. Are the ranges really too short for everyday use?
The ranges that can be achieved with electric vehicles are actually not too short for practical use. But unfortunately, users still believe otherwise. They think they're insufficient. They're afraid of breaking down and also of having no reserve range if their destination changes. The only way to counteract this perception is to let people try it out and show them what the usage behaviour is really like.
So in your view, what are the challenges for electric mobility?
My main concern is that as a society, as customers above all, none of us dare to really accept and really develop this change in mobility. I can only say: "Take an electric car for a spin. Give it a try and you'll see that it's neither bad nor comical, it's actually fun." I'm deeply disturbed that many people think such an electric car is an admission of failure. But it need not be. Quite the opposite: it actually adds an extra fun factor – as the e.GO Life and Taycan in particular will show. It will simply take some first-mover customers to say: "I'm not an expert, but things have to change, things have to get better, I'll give it a go." We never won anything by playing a waiting game. But by taking action, by making a start – and now is the time to make a start. And by the way: acceleration, driving pleasure, handling and reason – when do these ever collide? Fun and reason in an uncommonly rare combination.
"I think that electric mobility should essentially be available for all cars as quickly as possible."
Germany is known throughout the world as the land of the automobile. But not in terms of electric mobility. Is this justified?
No, the world's definitive knowledge centre for hybrid electric vehicles is located in Germany. As we speak. We must now make sure that the epicentre of electric mobility as an ecosystem for all-electric vehicles is again created here in Germany, the land of the automobile. And I firmly believe that this will succeed.
Is there room for a sports car in this future vision?
A former CEO of Porsche once said: no one needs a sports car and especially a Porsche. But once you've had one, you can no longer do without one. And that's why there will be a lot of people who've had a taste of one, who've tried one, who once owned one – and can no longer do without one.
Between future visions and everyday production in the here and now, one thing has become clear: reason is one of the drivers of the electrification of the automobile – but not the only one. Dreams are just as important. Such as the dream of a production scientist who wanted to show that it's possible to manufacture an affordable electric vehicle in Germany. Or that of a team of engineers and designers who are reinventing the sports car once again.