Soul, electrified.
Porsche E-Performance.
Performance, G-forces, adrenaline rushes. These are our traditional values. But what do we at Porsche think about today when we look at tomorrow? We think of the sports car of the future, of course. Entirely uncompromising. With an overall concept that combines maximum driving pleasure, sophisticated charging infrastructure and pioneering connectivity. And giving you the leading role: as the driver of your sports car.
One platform for everything.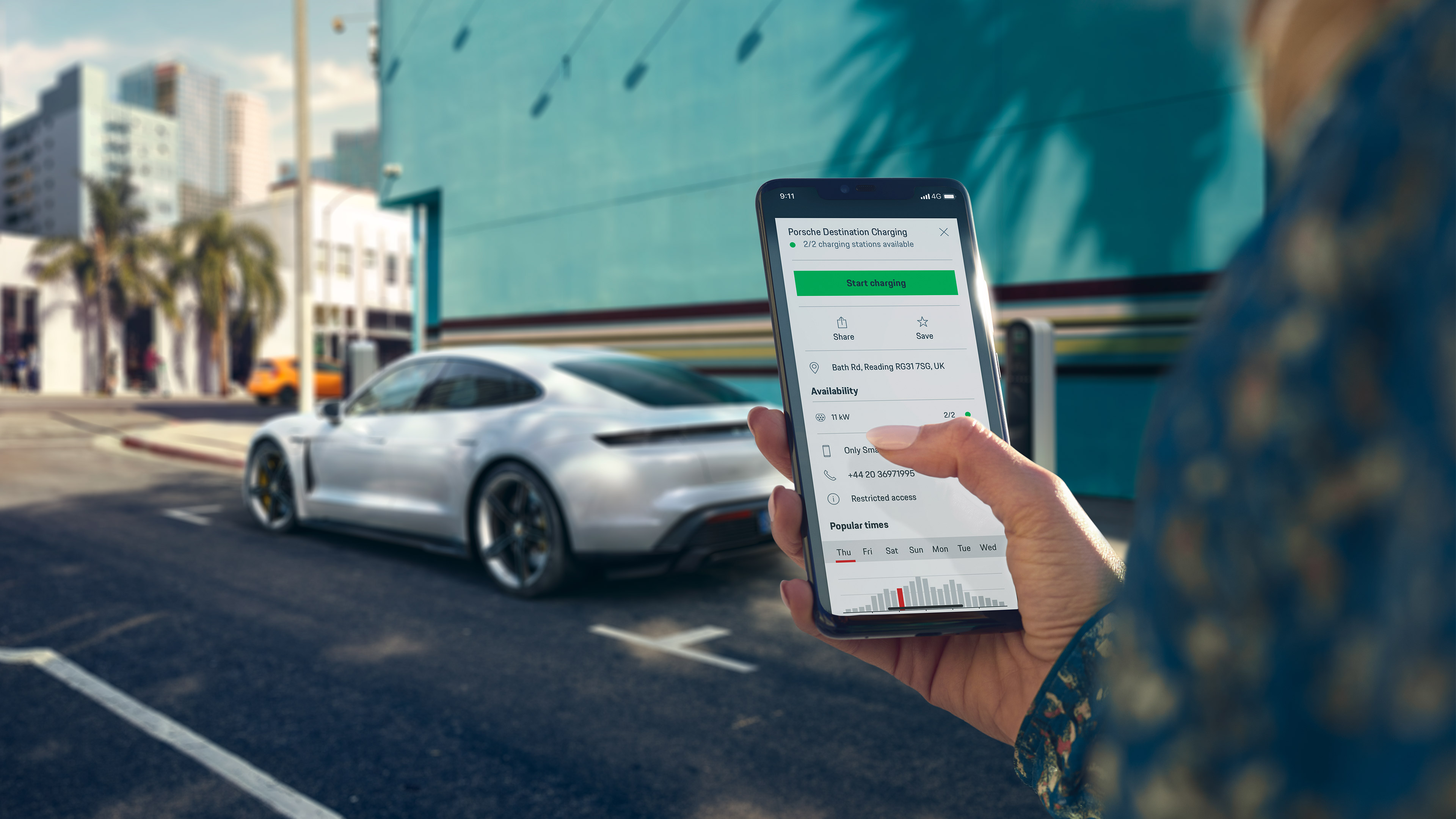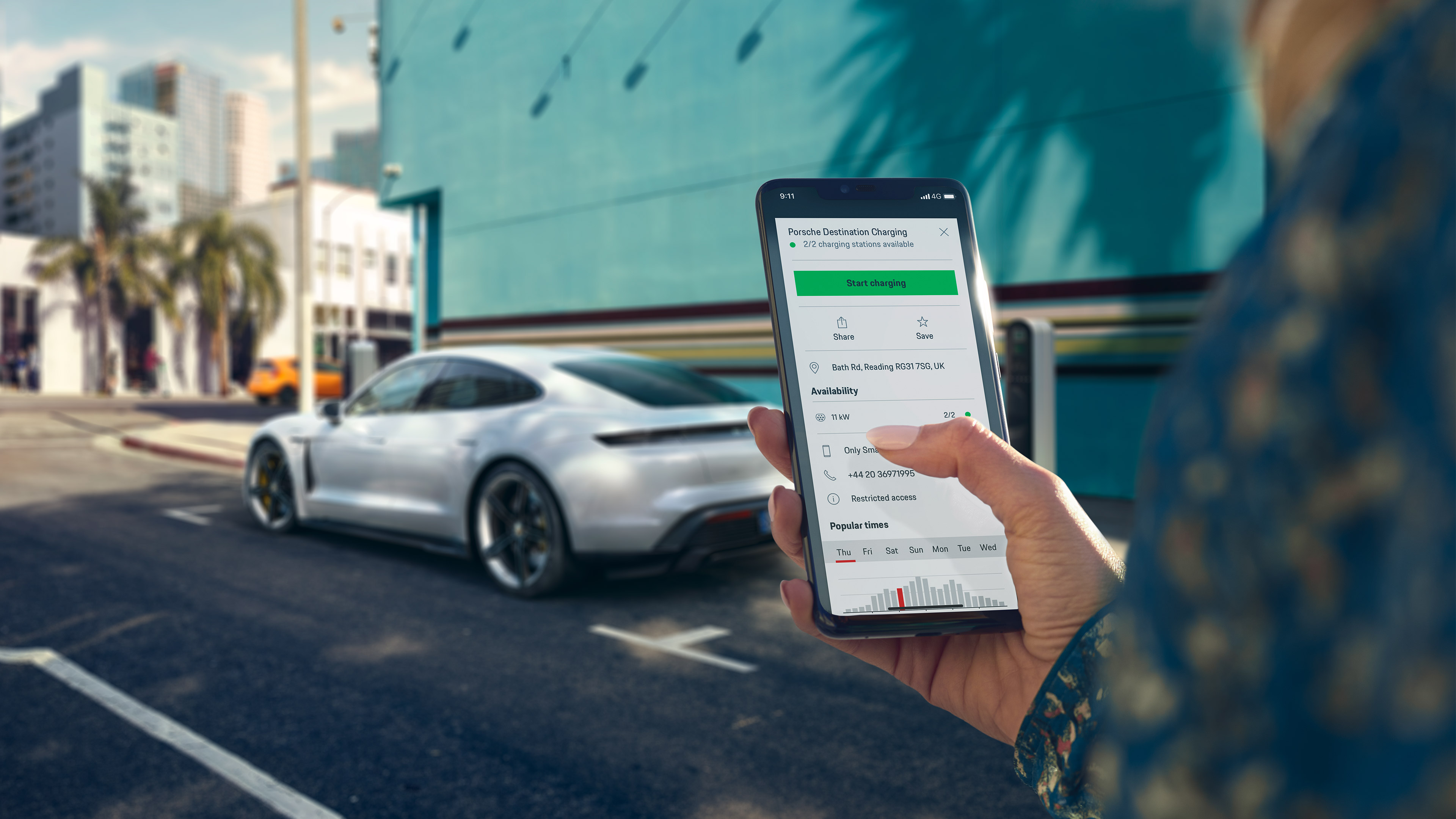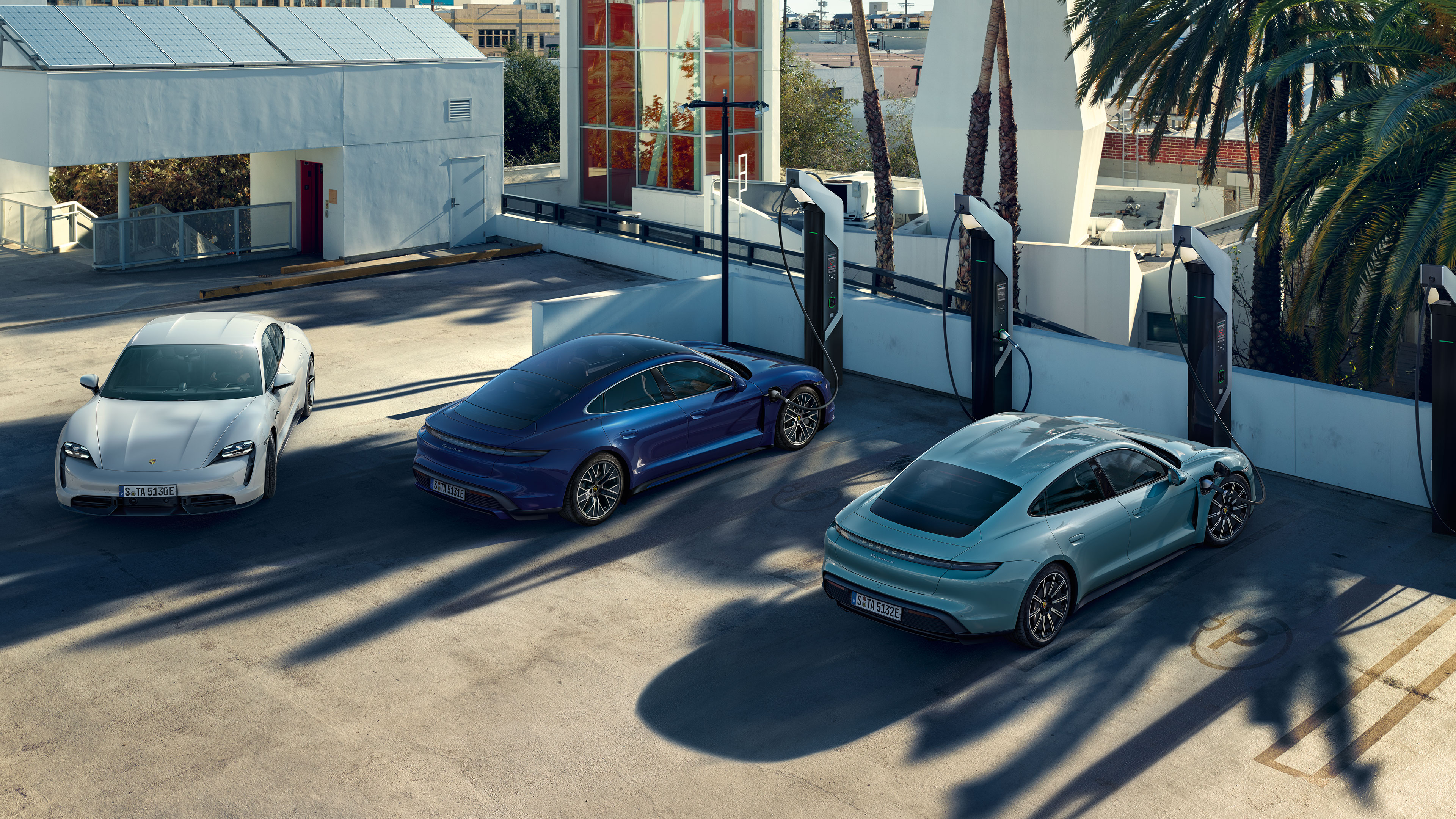 400 speed charging stations in Europe by 2020.
Porsche customers benefit from uncompromising mobility while on the road. When purchasing a Taycan, you receive three years' free access to the speed charging infrastructure of our joint venture partner, IONITY, where can charge your car at preferential prices. Together with IONITY, we are constantly working on the development of an efficient speed charging infrastructure along major European roads.
One platform for everything.
With the services from Porsche Connect, the connection between you and your Porsche becomes even closer. This allows you to find charging options quickly and easily and to control and monitor various vehicle functions via an app – such as the display of the current state of charge.
High Performance Charging.
With its 800-volt architecture, the Taycan charges with up to 270 kW and can be charged to a 100 km range (WLTP) in 5 minutes under optimum conditions¹. So the vehicle is always ready for whatever its driver has planned throughout the day: driving.
¹Optimum conditions: CCS speed charging pedestal with >270 kW, >850 V, battery temperature 30 °C to 35 °C and 5 % output state of charge.
Stay energised, wherever you may be. The Porsche Charge Map provides an overview of a great number of charging stations – near your home and while travelling. Simply select your desired location – and we'll show you where you can conveniently charge your car on the road and at your destination.
A new mobility concept is only innovative if it extends beyond the vehicle. Porsche E-Performance therefore includes the entire infrastructure: an optimally integrated vehicle charge port and intelligent charging equipment for daily use at home and on the road.
Taycan – the first all-electric Porsche.
The Taycan is ready for the future, thanks to its innovative total concept. Characterised by the features that have always been decisive for any Porsche: pure emotion and maximum driving pleasure.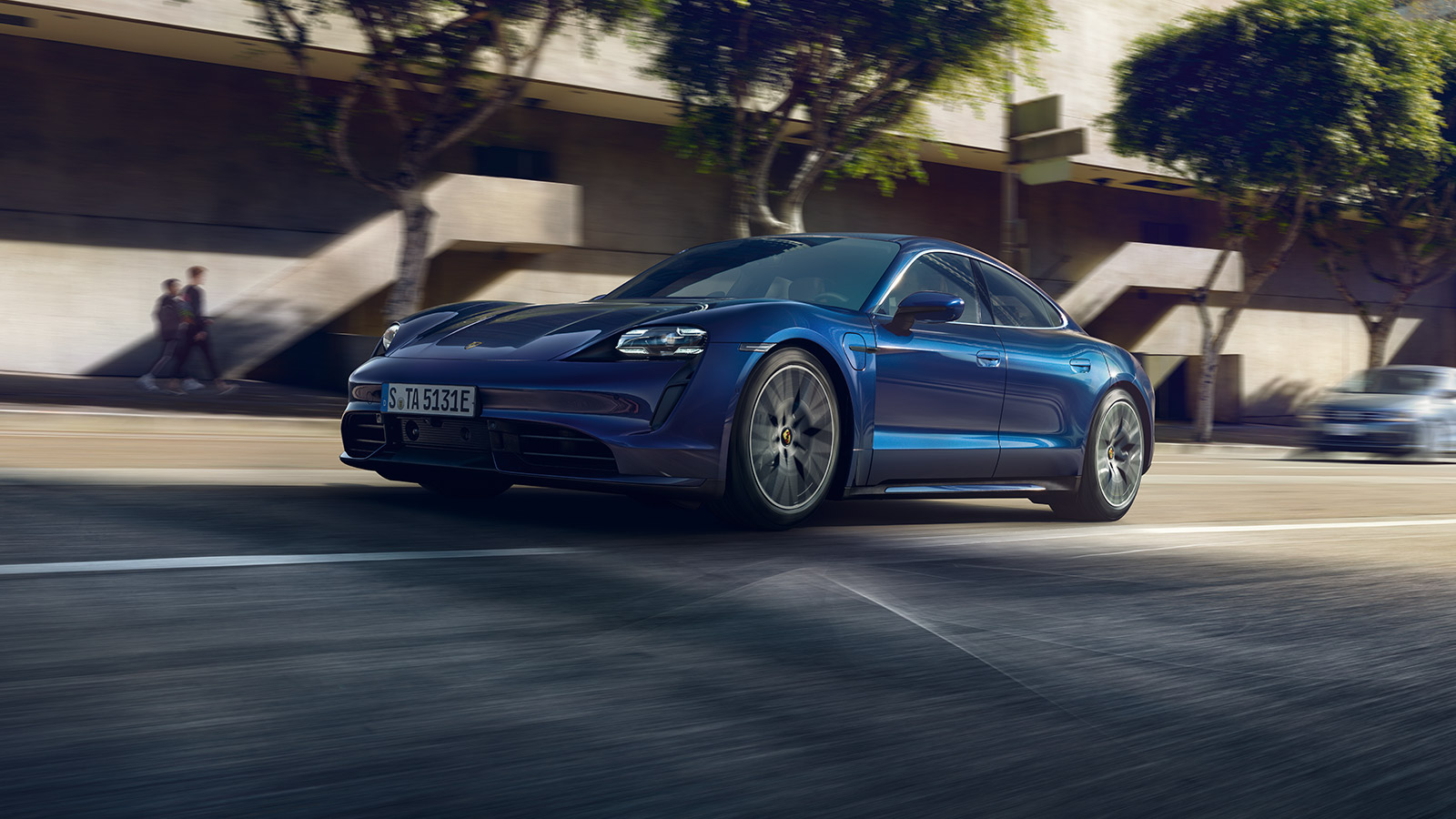 Taycan Models
The four-door sports saloon is a unique package, offering typical Porsche performance and connectivity with everyday usability. At the same time, highly advanced production methods and the features of the Taycan are setting new standards in the fields of sustainability and digitalisation.
Our plug-in hybrid models combine two drivetrains that ideally complement each other. The internal combustion engine builds up power and torque with increasing speed. The maximum torque of the electric motor is immediately available. For you, this means: optimum performance. At the push of a button.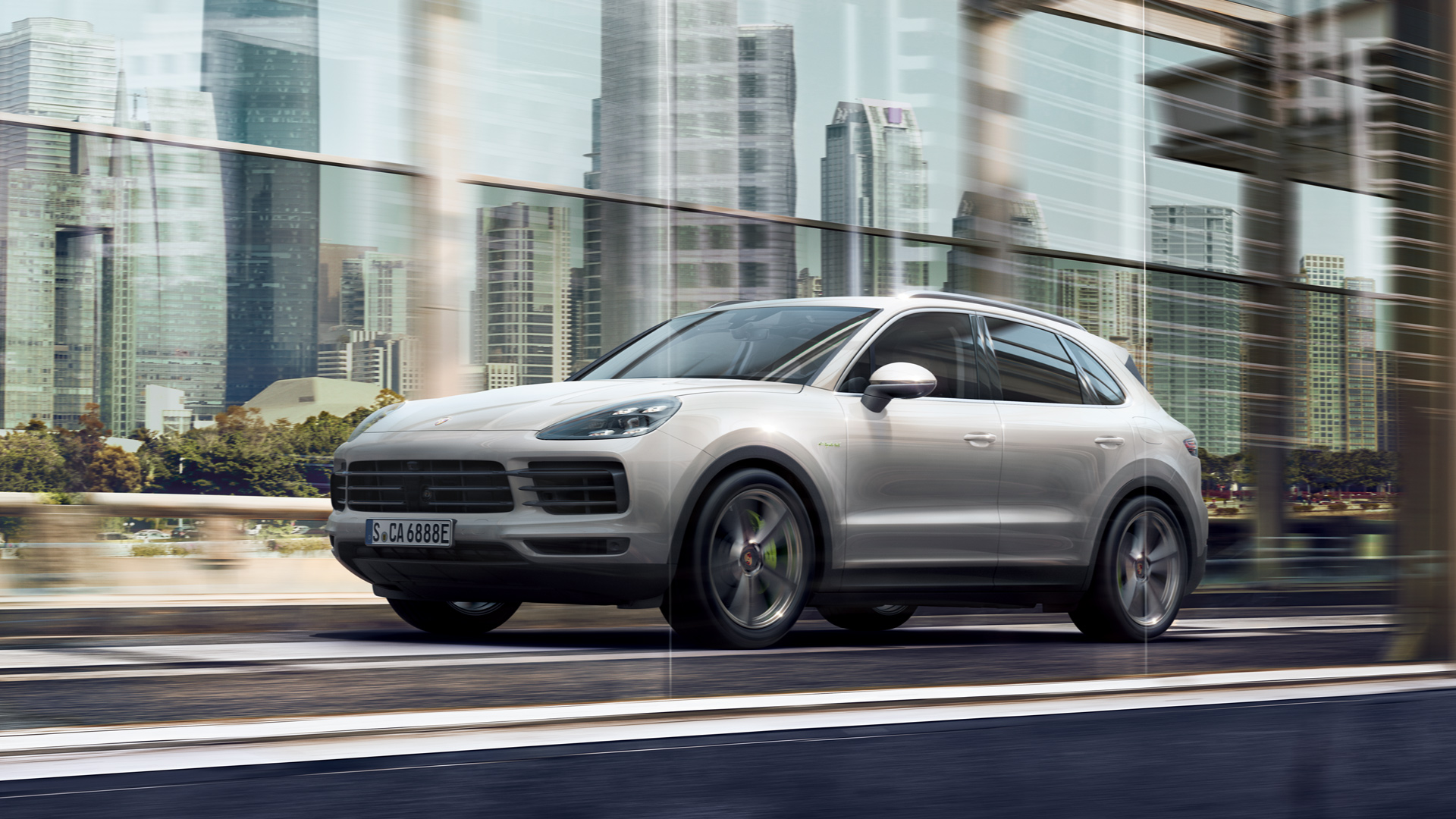 Cayenne E-Hybrid models
Hybrid technology for the race track. With room for the entire crew. One of the first plug-in hybrids in its segment. And one of the most powerful. 340kW (462PS) and a top speed of 253km/h push up to five sports car enthusiasts deep into their seats.
Panamera E-Hybrid models
Performance, efficiency and comfort. No ifs and buts. With the Panamera 4 E-Hybrid models, our engineers proved that courage is the most important drive of all. To break with conventions. To change perspective. And to make great things happen.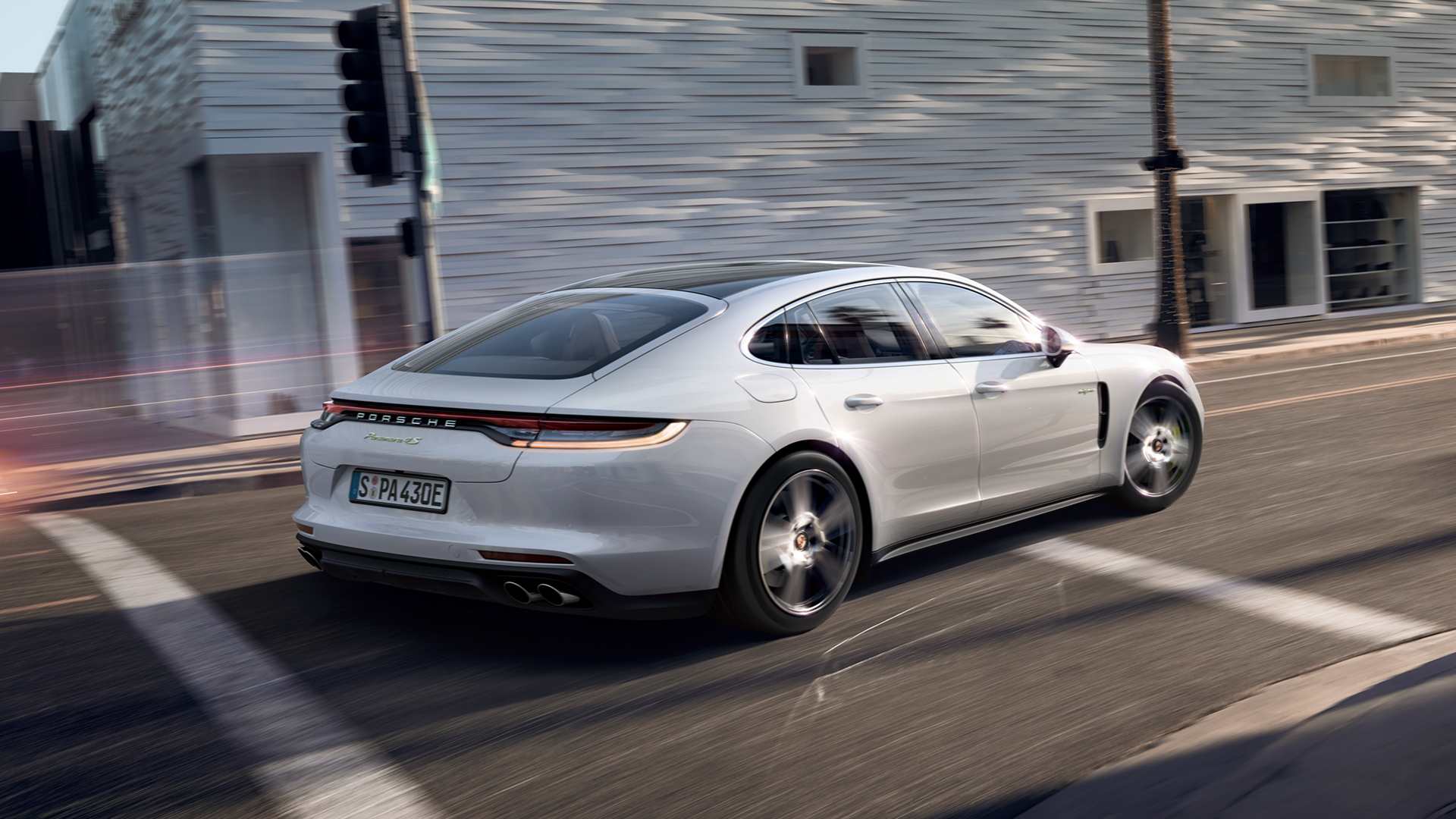 E-Performance Magazine.
Discover our E-Performance Magazine and experience fascinating background reports and exclusive interviews, as well as trends and developments regarding electric mobility.
Discover Porsche E-Performance.
Discover more about Porsche E-Performance, electromobility and the sports car of the future.