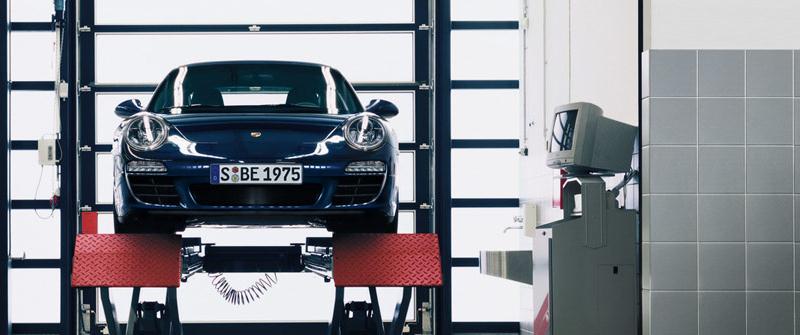 Service in the Porsche Centre network
Your Porsche car needs regular maintenance for optimum safety and performance, so we have developed various ways to help you manage the cost of this, such as a transparent menu of pricing for scheduled service work.
Porsche services need only be repeated every two years or 20,000 miles (12,000 miles for 911 GT models) for cars built after 2005 and your Porsche Centre will remind you when your service is due.
Between services, however, we still recommend that you visit your Porsche Centre for an annual check. Your car is as individual as you are and every driver has a different driving style. An annual check can be tailored to your requirements and can cover the wear levels on your brakes, clutch and tyres, for example, as well as fluid levels and the latest software updates.
Porsche Centres offer a variety of additional solutions to keep you mobile and enable you to make effective use of the time whilst your car is being serviced. We can collect and deliver your car for service and maintenance work or can offer you a courtesy car whilst the work is being carried out, subject to your Porsche Centre's insurance requirements. You may decide to wait at your Porsche Centre where you will be given refreshments and can use the free Wi-Fi service or make use of the meeting rooms offered by many Porsche Centres, if they are booked in advance.