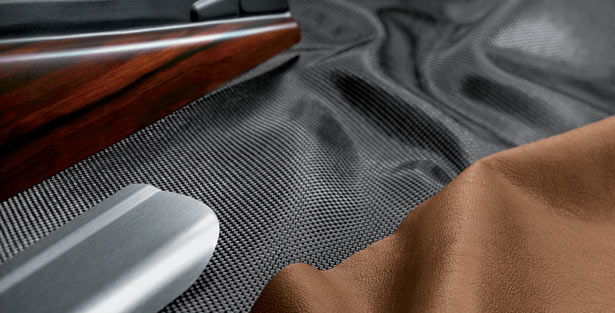 Exceptional, extravagant,exquisite, excellent, exact.
In a word: Exclusive.
We can offer an exclusive range of colours and materials for you to choose from. For example, real leather is available in numerous colours on selected Exclusive options to create striking contrasts in the interior of your Cayenne. In addition to leather, we also present fine woods and high-quality materials such as carbon, aluminium and stainless steel to enhance the interior.
We offer personal support and individual expert advice to each and every customer. Just contact our Porsche Exclusive Customer Centre in Zuffenhausen.
Leather
Leather is a traditional natural material – a true classic. Items made of leather are both timeless and hardwearing.
Alcantara**
This high-quality material is easy-care, washable and has a pleasant feel.
Macassar wood
Macassar ebony is dark and distinctive with a modern, elegant look. The deep black heartwood has irregular reddish-brown streaks and a dramatic, marble-like texture.
Light olive wood*
This exquisite ash trim with olive-look grain (high-gloss or satin finish) provides elegance and individuality.
Dark walnut wood*
Use this dark wood trim to create an ambience of classic luxury inside your Cayenne.
Carbon fibre
Carbon is a light but highly-durable material which has its origins in motor racing. Its high-tech look gives a sporty feel to the interior.
Aluminium
Aluminium or Aluminium Look paint sets clear accents and emphasises a no-frills sporting approach.
Stainless steel
Stainless steels are especially pure alloy or non-alloy steels – and they look absolutely first class.
* available only for Cayenne models
** not available for Cayenne models