In MY 1978, the 911 model range was reduced to two models. The 911 SC (Super Carrera) took the place of the 911 and Carrera models.
As of MY 1984, the SC version was again replaced by the 911 Carrera.
Surrounds/door handles
Until MY 1978, the window surrounds and door handles of the 911 SC were chrome-plated, like those of the previous 911 models; as of MY 1979, they were anodised black – as in the Carrera models.
Wheels
The 911 SC was fitted with 15" cast aluminium wheels from ATS as standard.
Exterior mirrors
The exterior mirrors of the 911 SC were electrically adjustable and painted in the exterior colour.
Engines
The 911 SC was powered by a 3.0-litre flat engine, the output of which was increased slightly over the years.
- MY 1978-79 - 3.0 litres, 180 hp
- MY 1980 - 3.0 litres, 188 hp
- MY 1981-83 - 3.0 litres, 204 hp
Body
The 911 SC had the wider body of the 911 Carrera. Vehicles produced as of MY 1981 are recognisable from the side direction indicators behind the front wings.
As of MY 1983, the 911 SC Cabriolet became the first fully open-top 911 with fabric hood and was available along with the Coupé version and the Targa "safety cabriolet".
Headlamp rings
The headlamp rings of the 911 SC were initially chrome-plated, as of MY 1979 they were painted in the exterior colour.
Model versions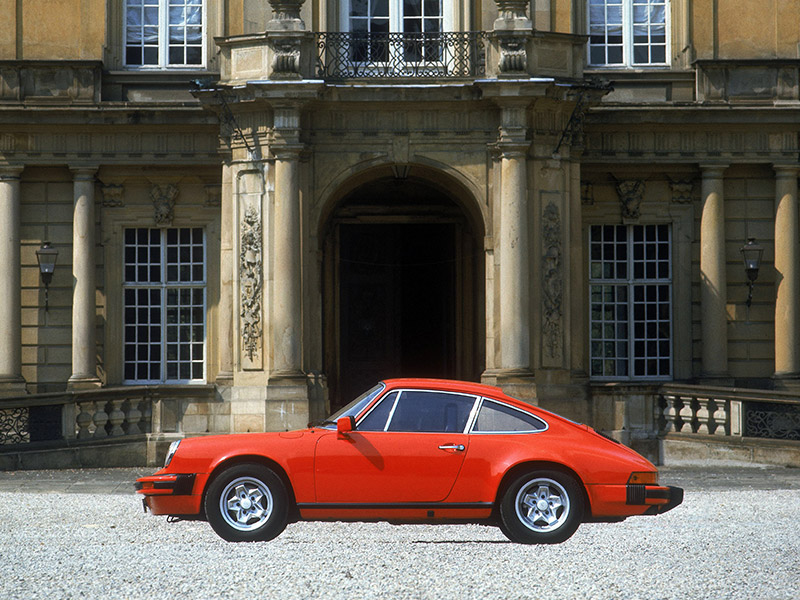 911 SC 3.0, 911 SC 3.0 Targa (1978-79)
Features
Bumpers with black bellows // Exterior mirrors in exterior colour, electrically adjustable // Chrome-plated window frames; anodised black as of MY 1979 // Chrome-plated door handles; anodised black as of MY 1979 // Chrome-plated headlamp rings; in exterior colour as of MY 1979 // Tail-light panel with black Porsche logo
Targa: Targa roll-over bar made of brushed Nirosta steel; black as of MY 1979 // Rear window made of safety glass // Soft top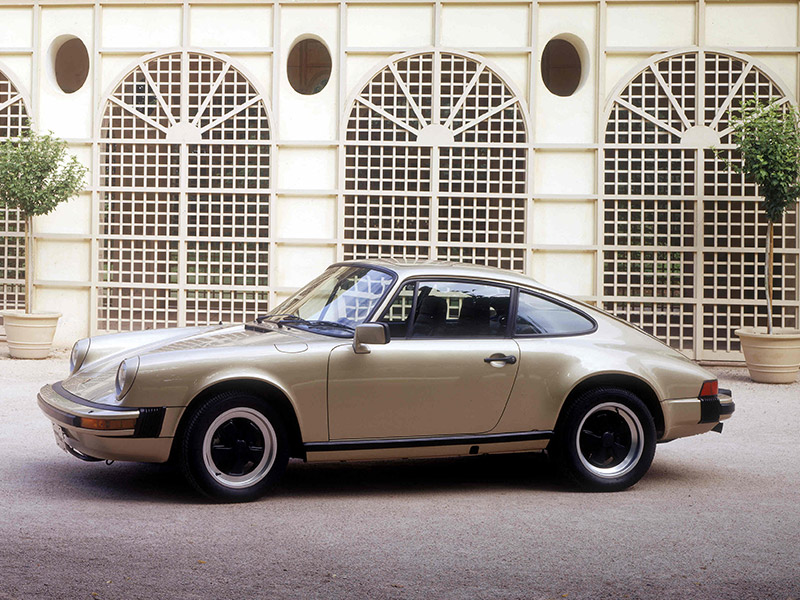 911 SC, 911 SC Targa (1980)
Features
Bumpers with black bellows // Exterior mirrors in exterior colour, electrically adjustable // Anodised black window frames // Anodised black door handles // Headlamp rings in exterior colour // Tail-light panel with black Porsche logo
Targa: Targa roll-over bar in black // Rear window made of safety glass // Soft top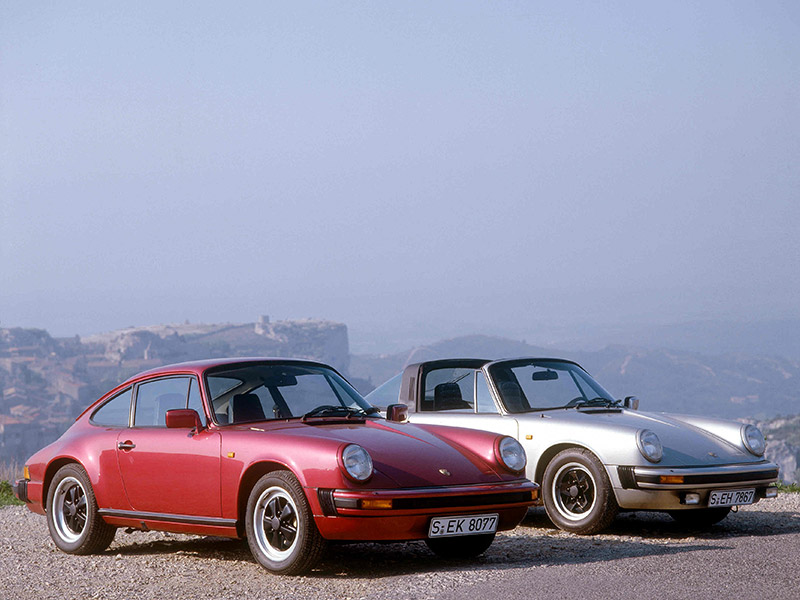 911 SC 3.0, 911 SC 3.0 Targa (1981-83)
Features
Bumpers with black bellows // Exterior mirrors in exterior colour, electrically adjustable // Anodised black window frames // Anodised black door handles // Headlamp rings in exterior colour // Tail-light panel with black Porsche logo // Side direction indicators // Option: Front and rear spoilers from the 911 Turbo 3.0
Targa: Targa roll-over bar in black // Rear window made of safety glass // Soft top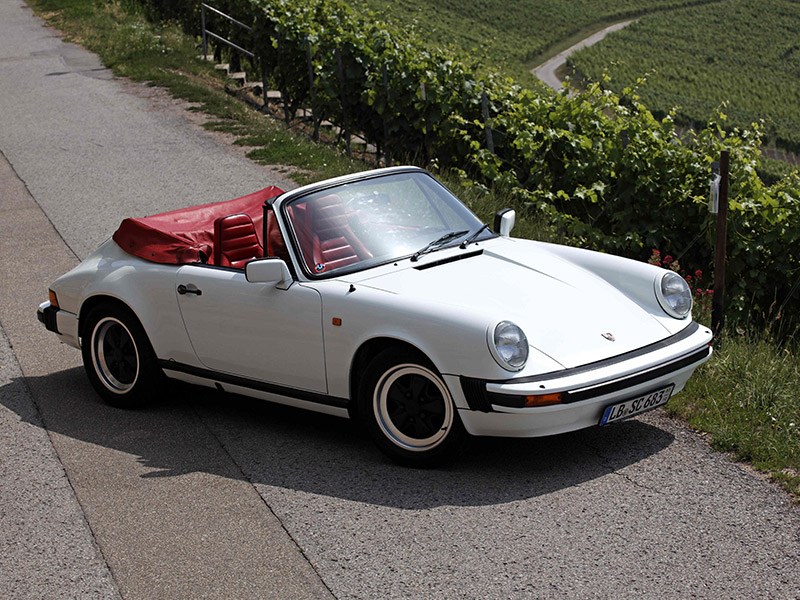 911 SC 3.0 Cabriolet (1983)
Features
Bumpers with black bellows // Exterior mirrors in exterior colour, electrically adjustable // Anodised black window frames // Anodised black door handles // Headlamp rings in exterior colour // Tail-light panel with black Porsche logo // Side direction indicators // Fabric hood with plastic rear window, manually operated