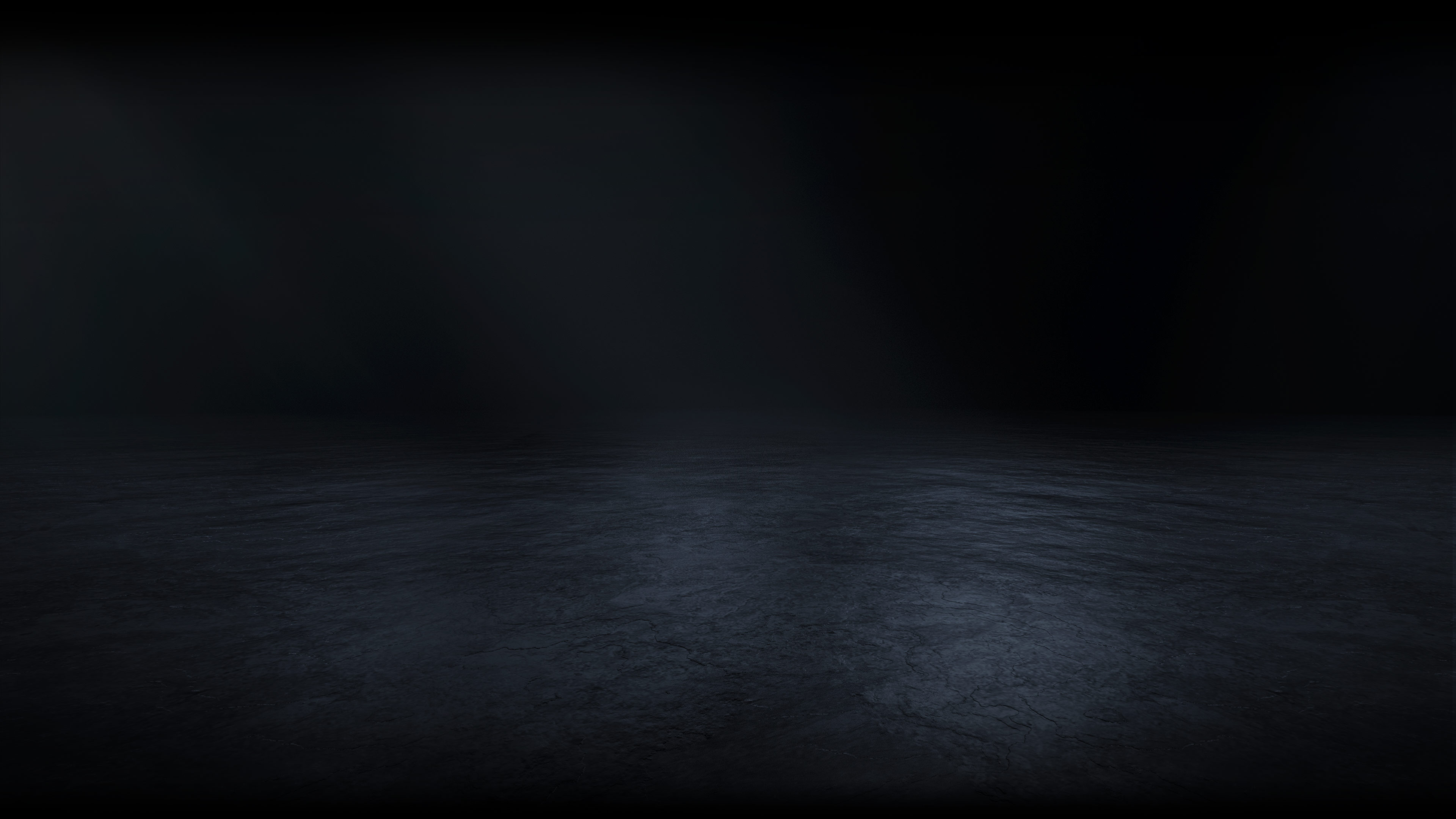 New
Panamera 4S E-Hybrid
fra kr. 1.586.900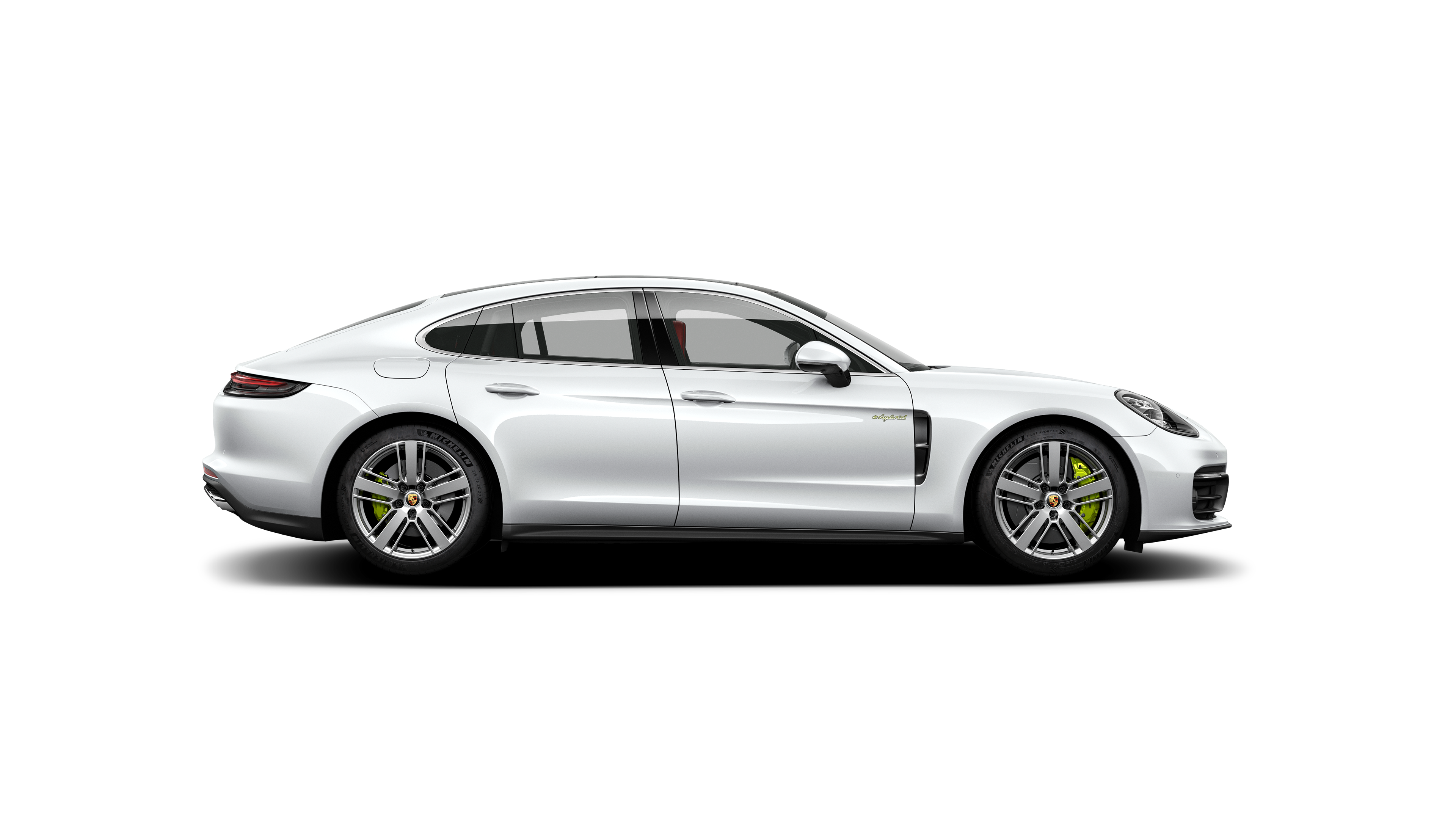 412 kW/560 HK
Kombinert effekt (kW)/Kombinert effekt (hk)
3,7 s
0 - 100 km/h med Sport Chrono-pakke
New
Panamera 4S E-Hybrid Sport Turismo
fra kr. 1.620.900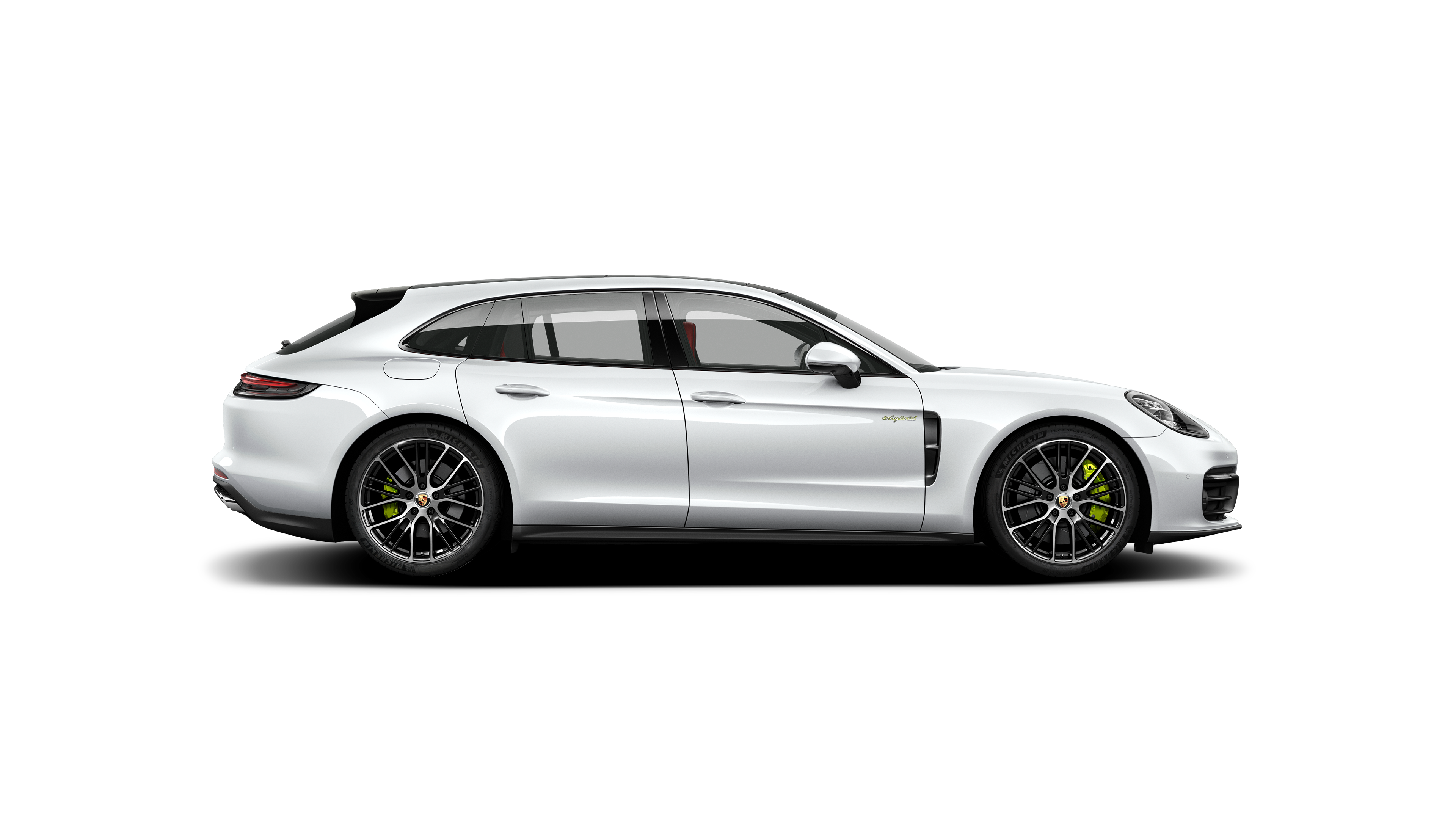 412 kW/560 HK
Kombinert effekt (kW)/Kombinert effekt (hk)
3,7 s
0 - 100 km/h med Sport Chrono-pakke
Back to begininng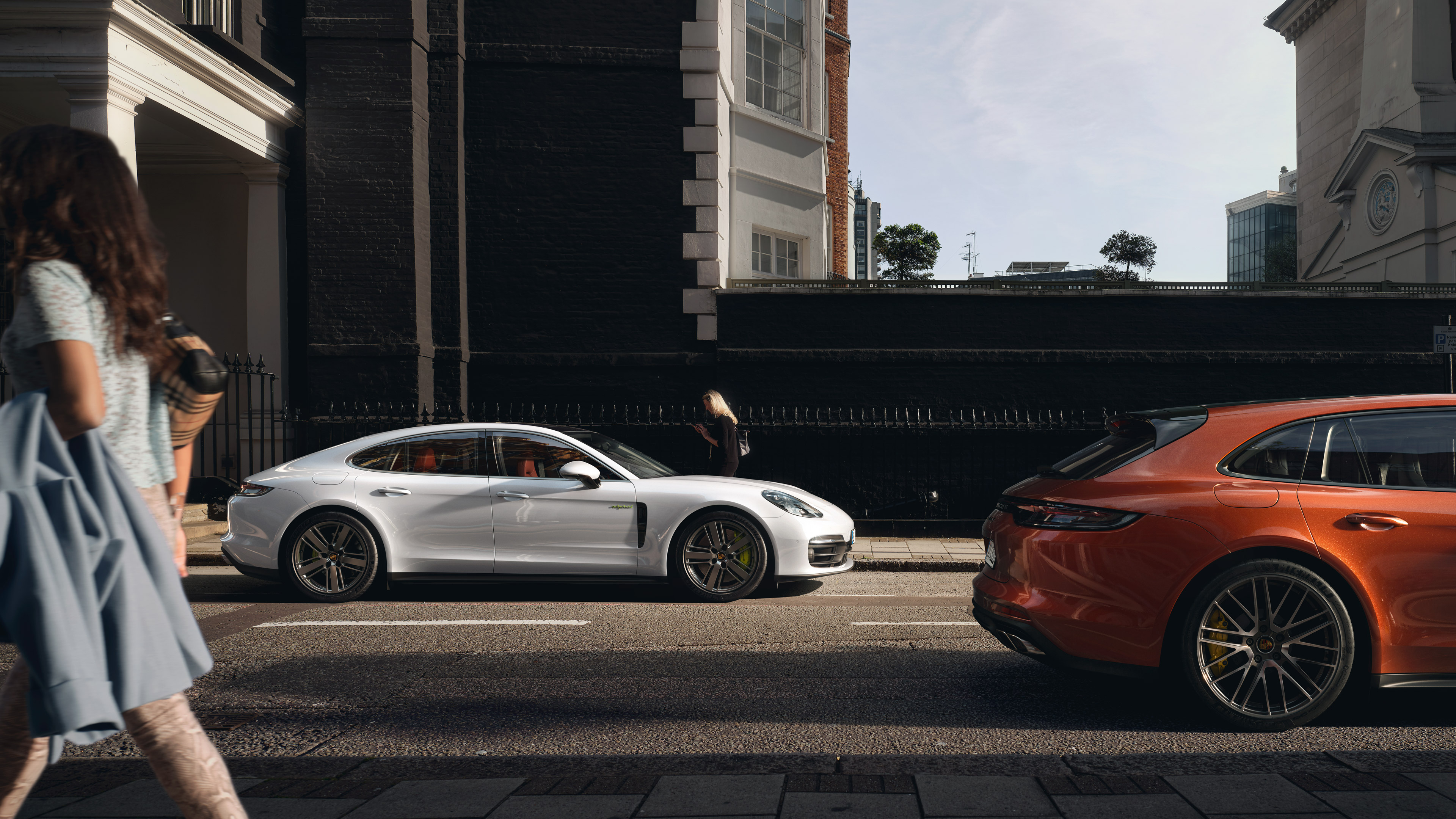 Drive defines us.
With the Panamera, we consistently went our own way, always stayed true to our roots – and have thus injected the typical Porsche DNA into the luxury saloon segment. With the new Panamera, we are now pursuing this path just as consistently.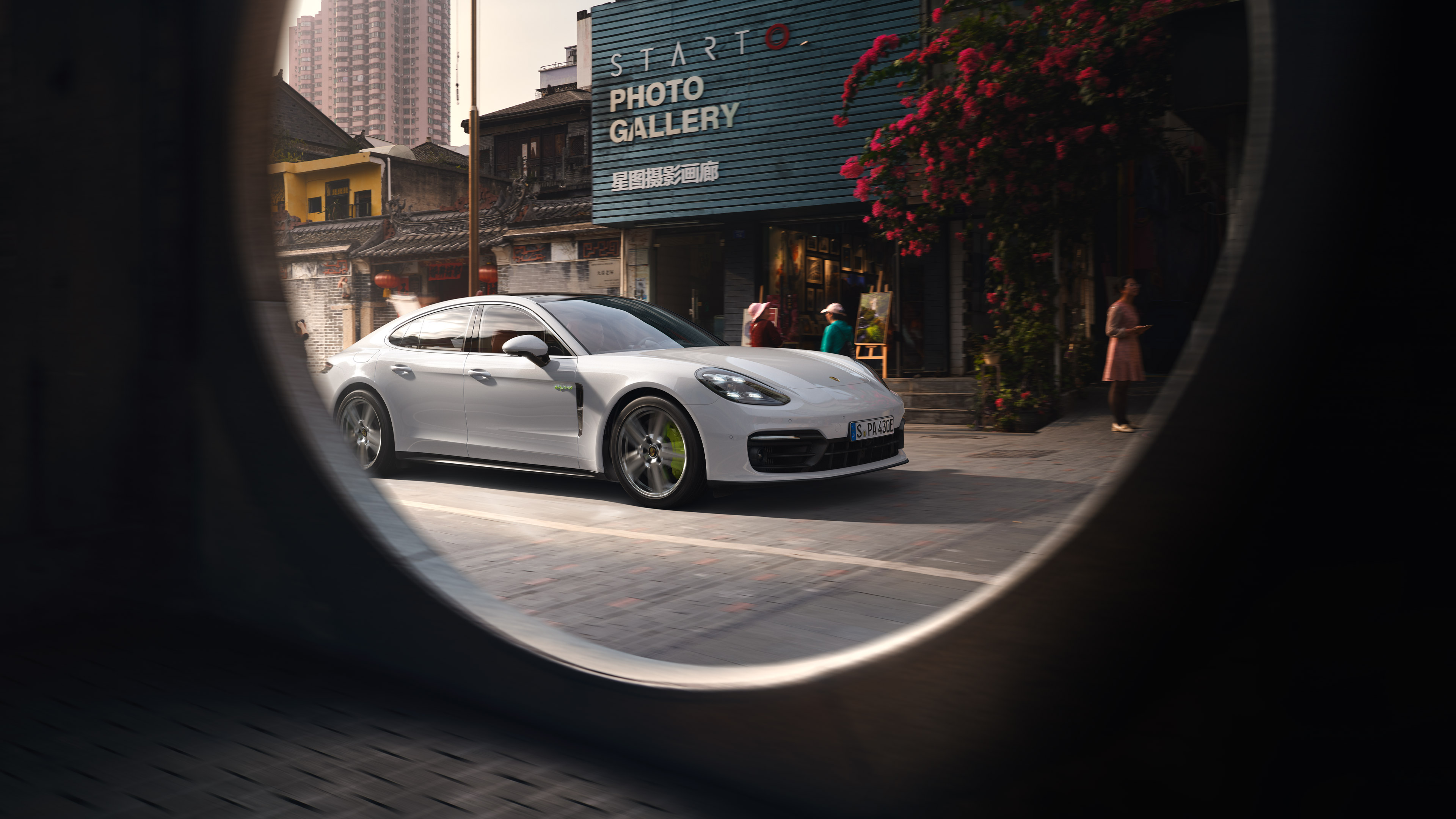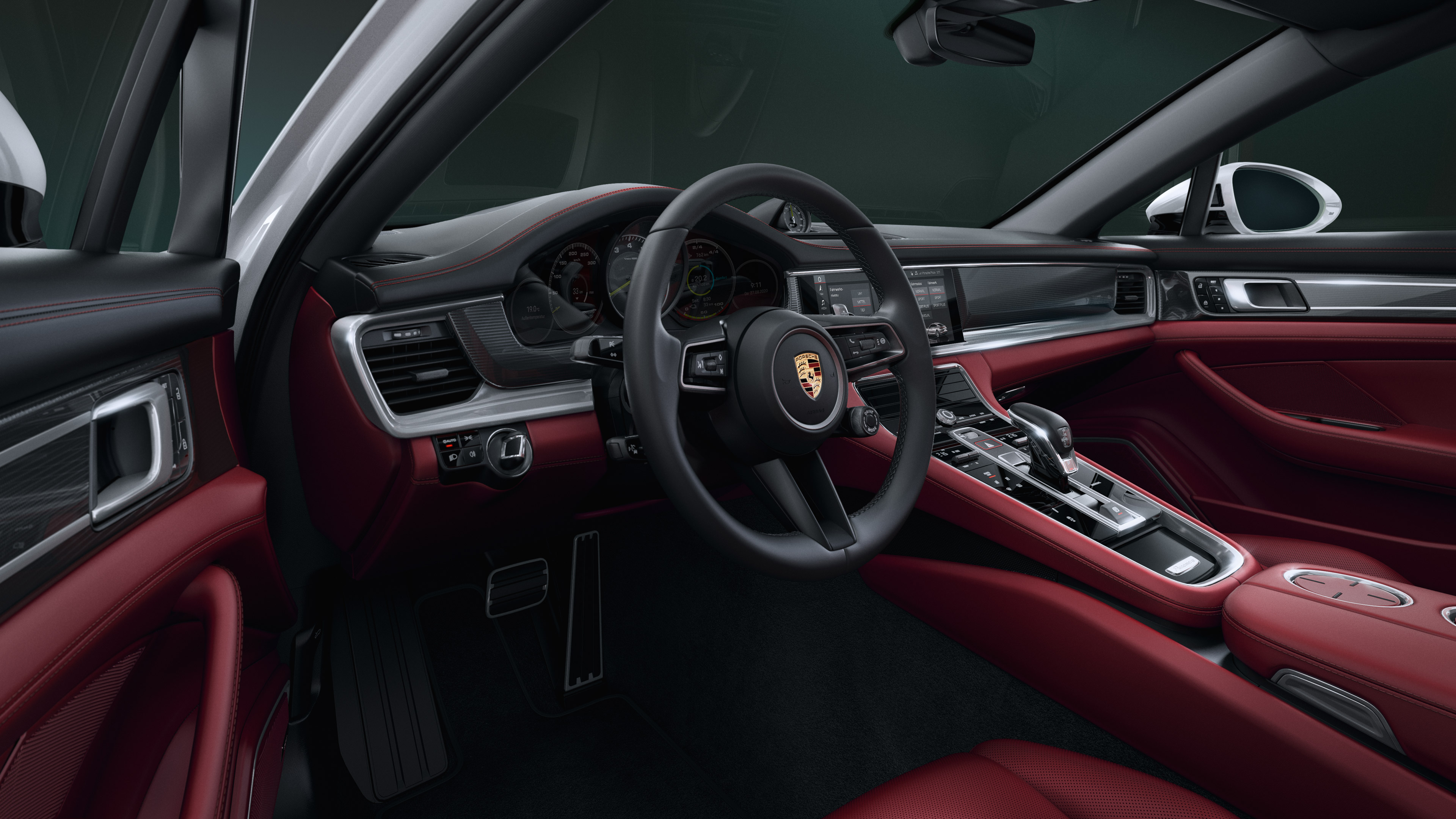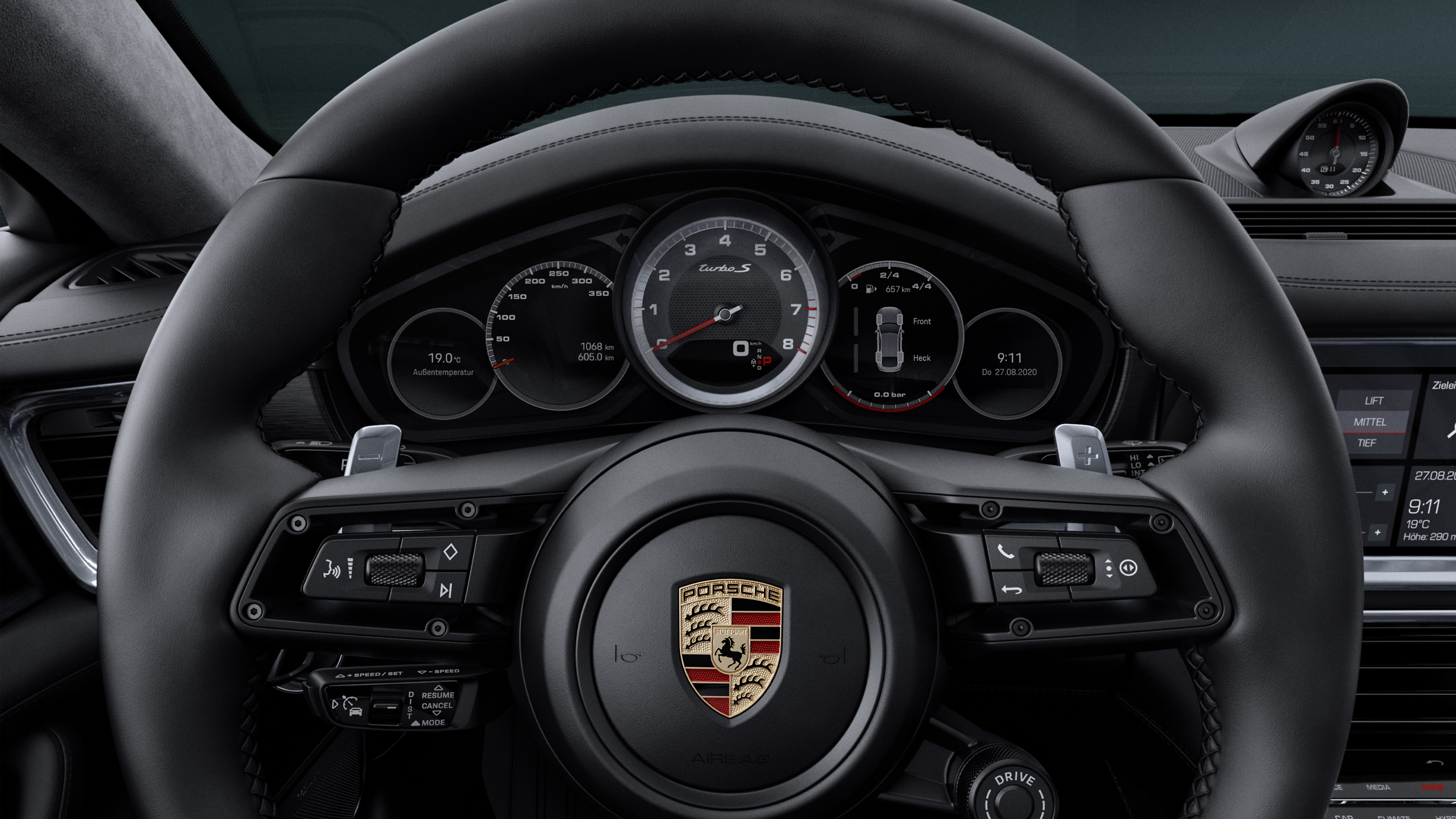 Exterior.
We asked ourselves one question early on: should a sporty saloon really look like a saloon? The new Panamera answers this question once more with an unequivocal no. Three times. Whether Panamera, Panamera Executive or Panamera Sport Turismo – the silhouette and proportions are unmistakably Porsche. Athletic, streamlined, with clear contours and powerful muscles.
Interior.
Typical of Porsche: the sophisticated sports car ergonomics with ascending centre console, flatter dashboard and the analogue rev counter in the centre of the instrument cluster. The new steering wheel generation, in conjunction with the Porsche Advanced Cockpit control concept, offers quick access to the most important functions.
Assistance System.
You know exactly what you want. You have a clear destination in sight. But let's be honest: you wouldn't object to a little support on your way. Which is why all new Panamera models are equipped with a variety of assistance systems to help you always keep your destination in sight. Or reach it.
Next chapter
360° Experience
Highlights.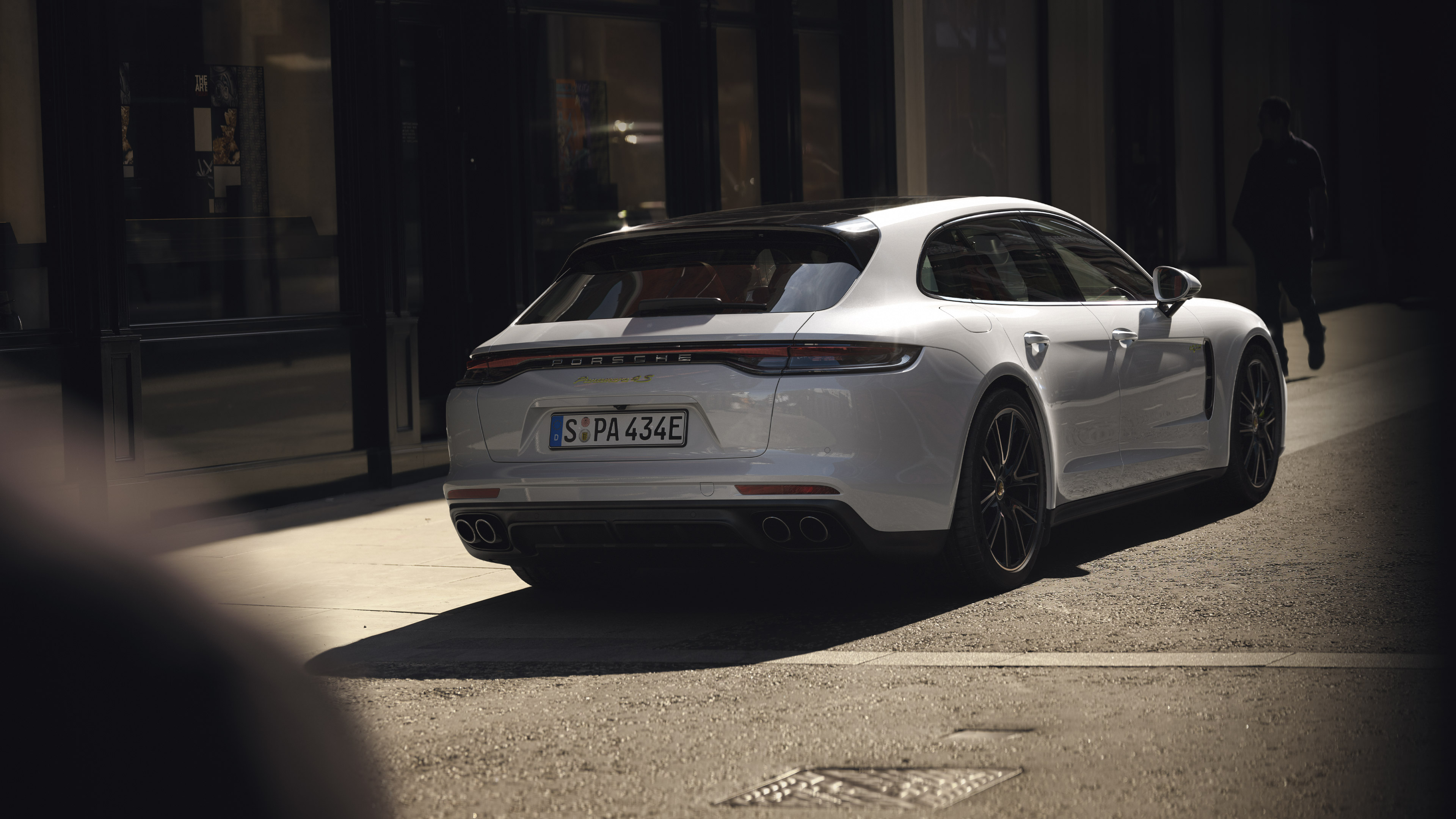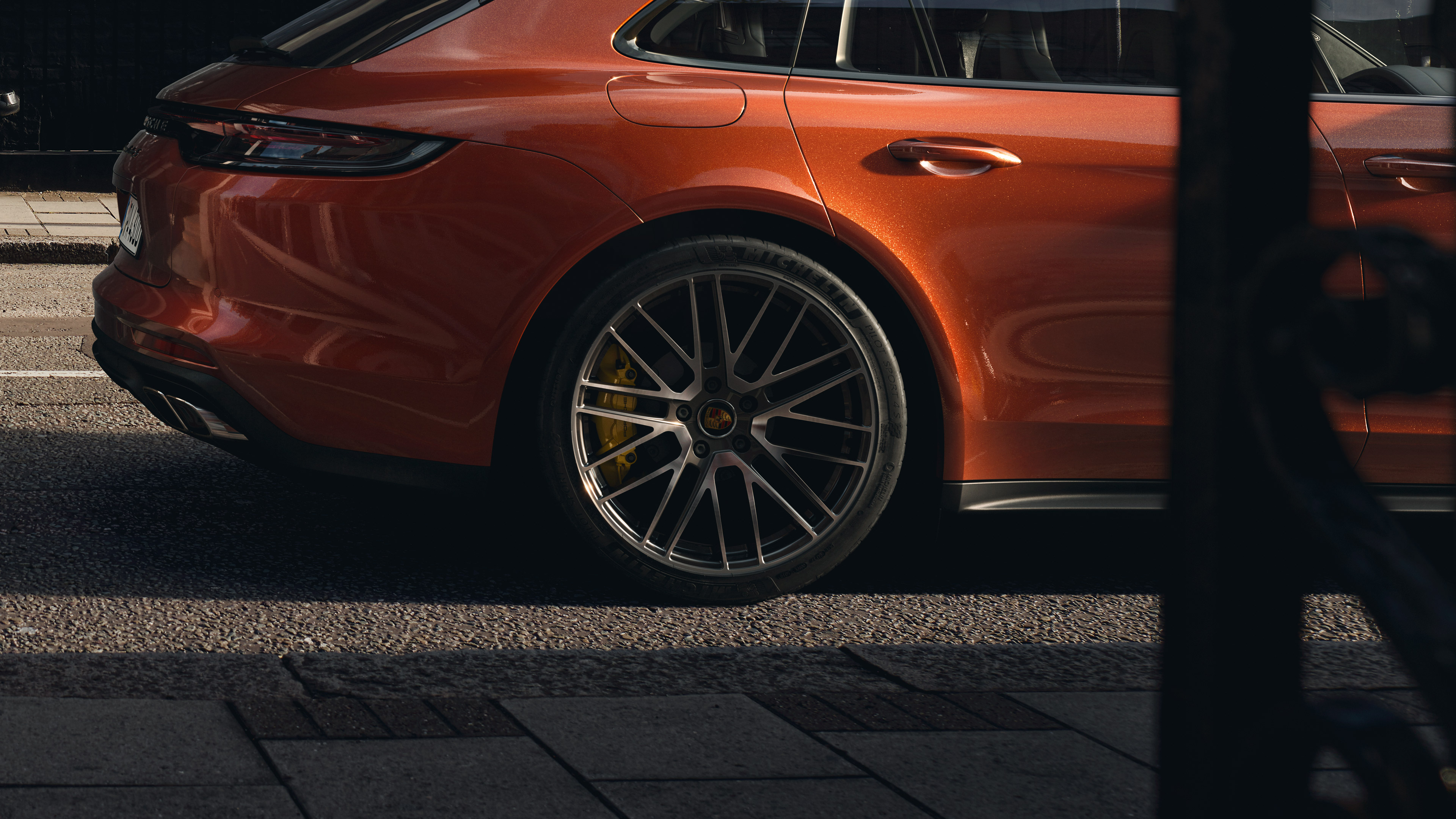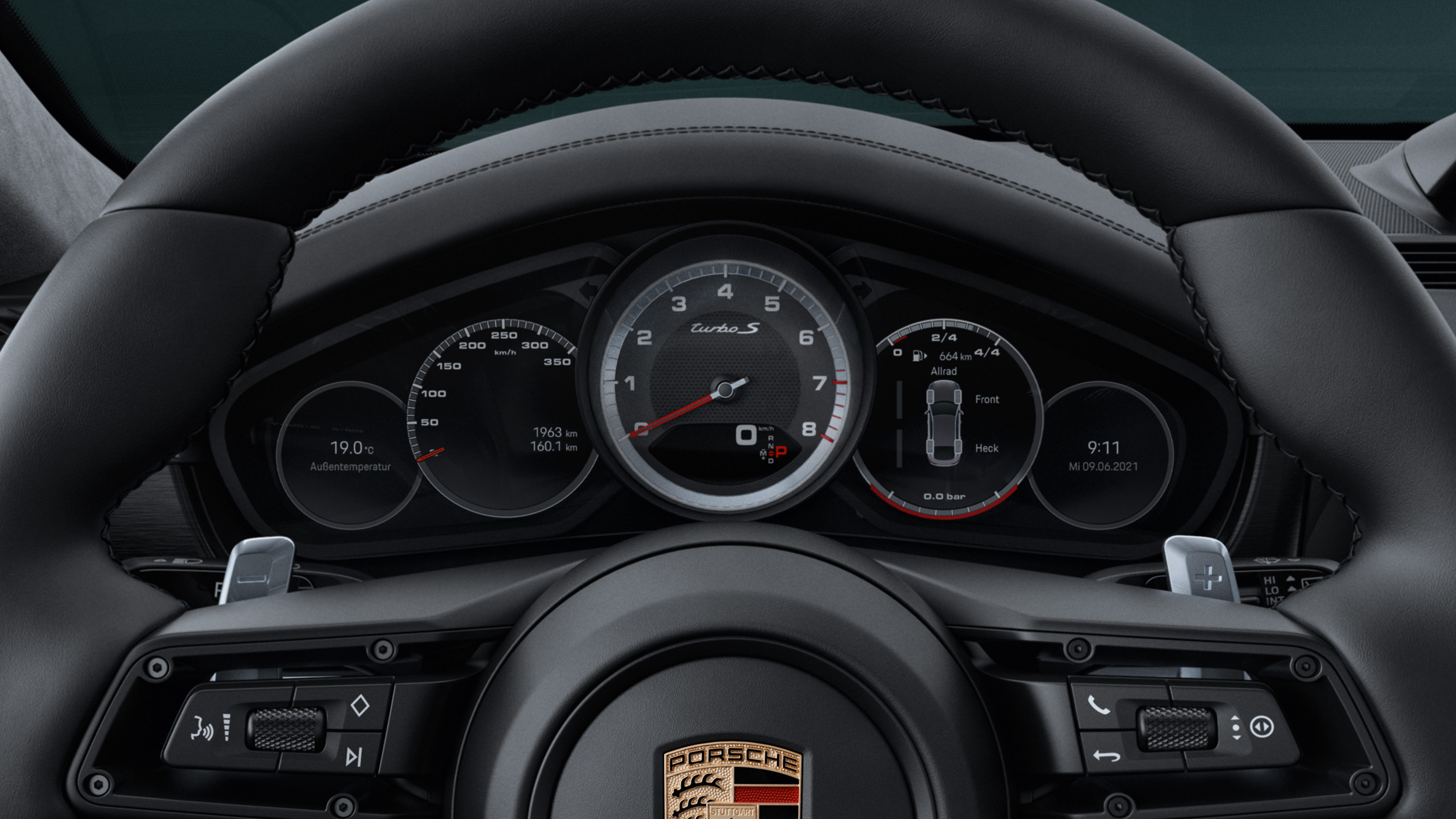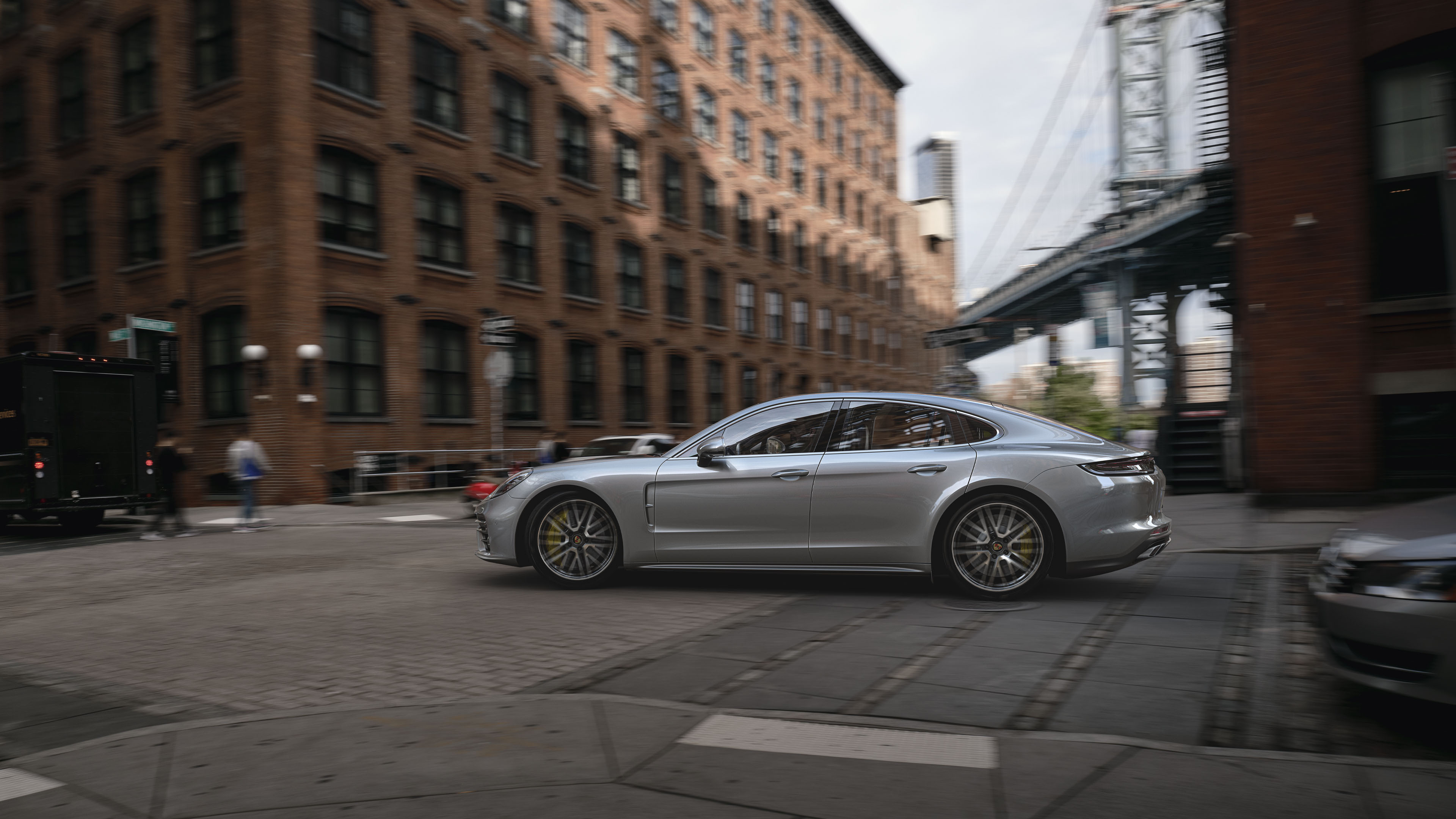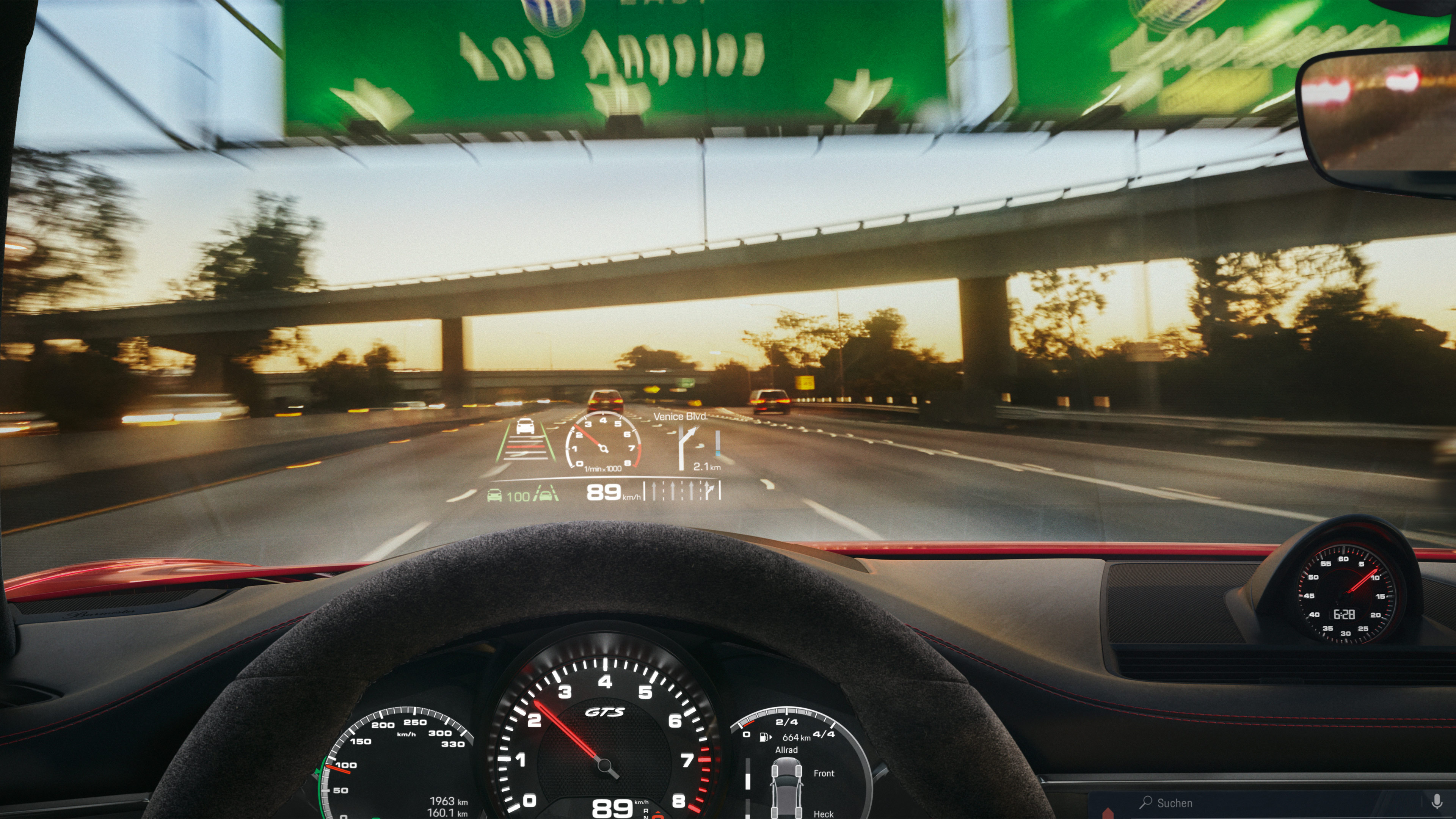 Panamera 4S E-Hybrid.
The design of the new Panamera models was carefully refined. The Panamera 4S E-Hybrid is a new member of the family with a significantly increased electric range and a newly coordinated operating strategy.
New generation of tires.
The newly tuned chassis and a new 20 and 21-inch tyre generation perceptibly intensify the driving experience.
Assistance systems.
A variety of assistance systems make it safer and more relaxing. And Porsche Connect links all Panamera models to the digital possibilities of today – and tomorrow.
Porsche InnoDrive.
Porsche InnoDrive, for example, expands the adaptive cruise control with additional innovative functions and makes your trip in the new Panamera more sporty, more comfortable, more efficient and safer.
Head-up Display.
The Head-Up Display projects all relevant vehicle information directly in your field of vision, while Lane Change Assist warns you of objects in the blind spot. The Lane Keeping Assist including traffic sign recognition is fitted as standard in the new Panamera and supports you during longer journeys.
Select and configure Panamera models.
Selected
Panamera 4S E-Hybrid
New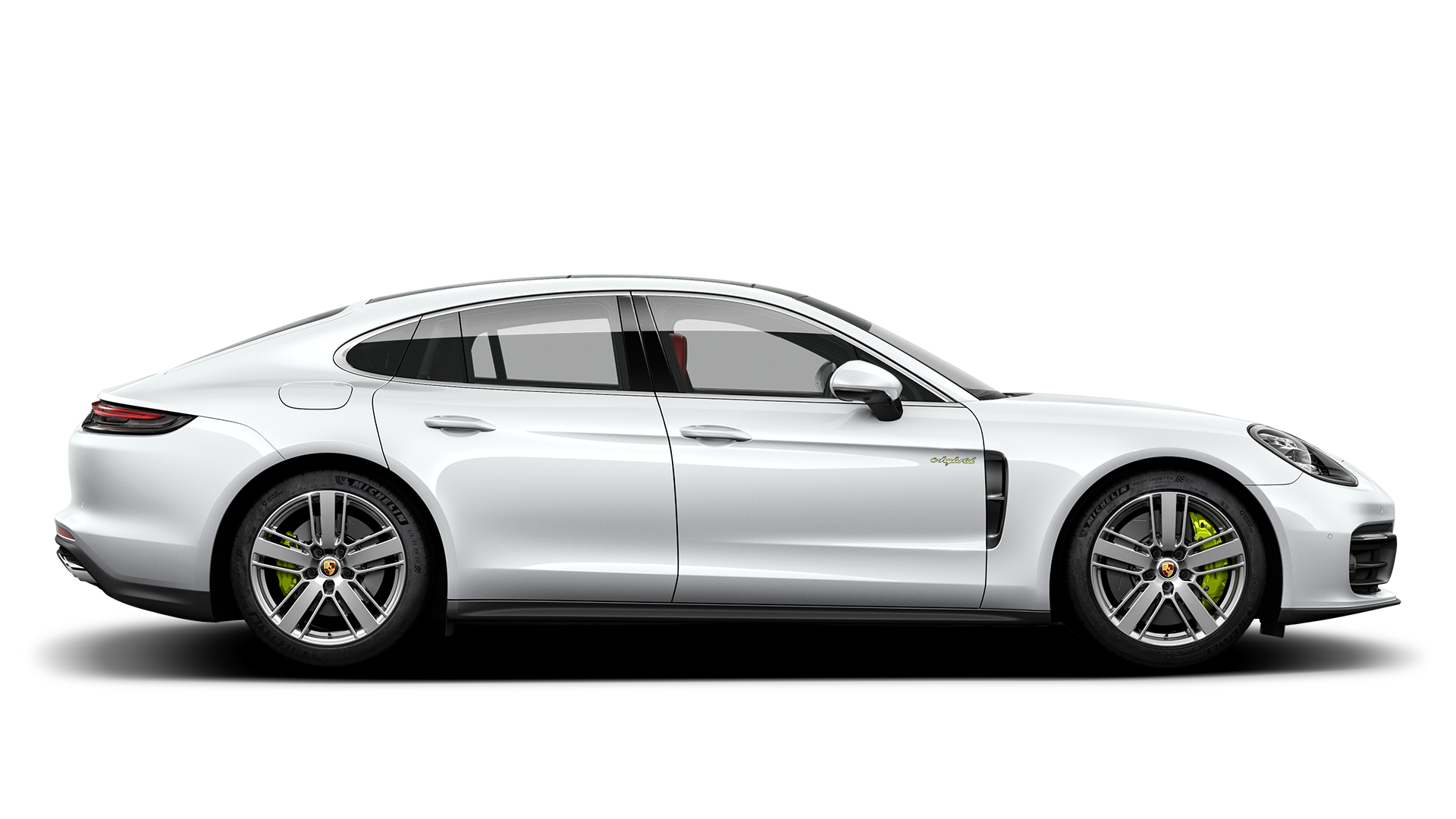 fra kr. 1.586.900
412 kW/560 HK
Kombinert effekt (kW)/Kombinert effekt (hk)
3,7 s
0 - 100 km/h med Sport Chrono-pakke
Selected
Panamera 4S E-Hybrid Sport Turismo
New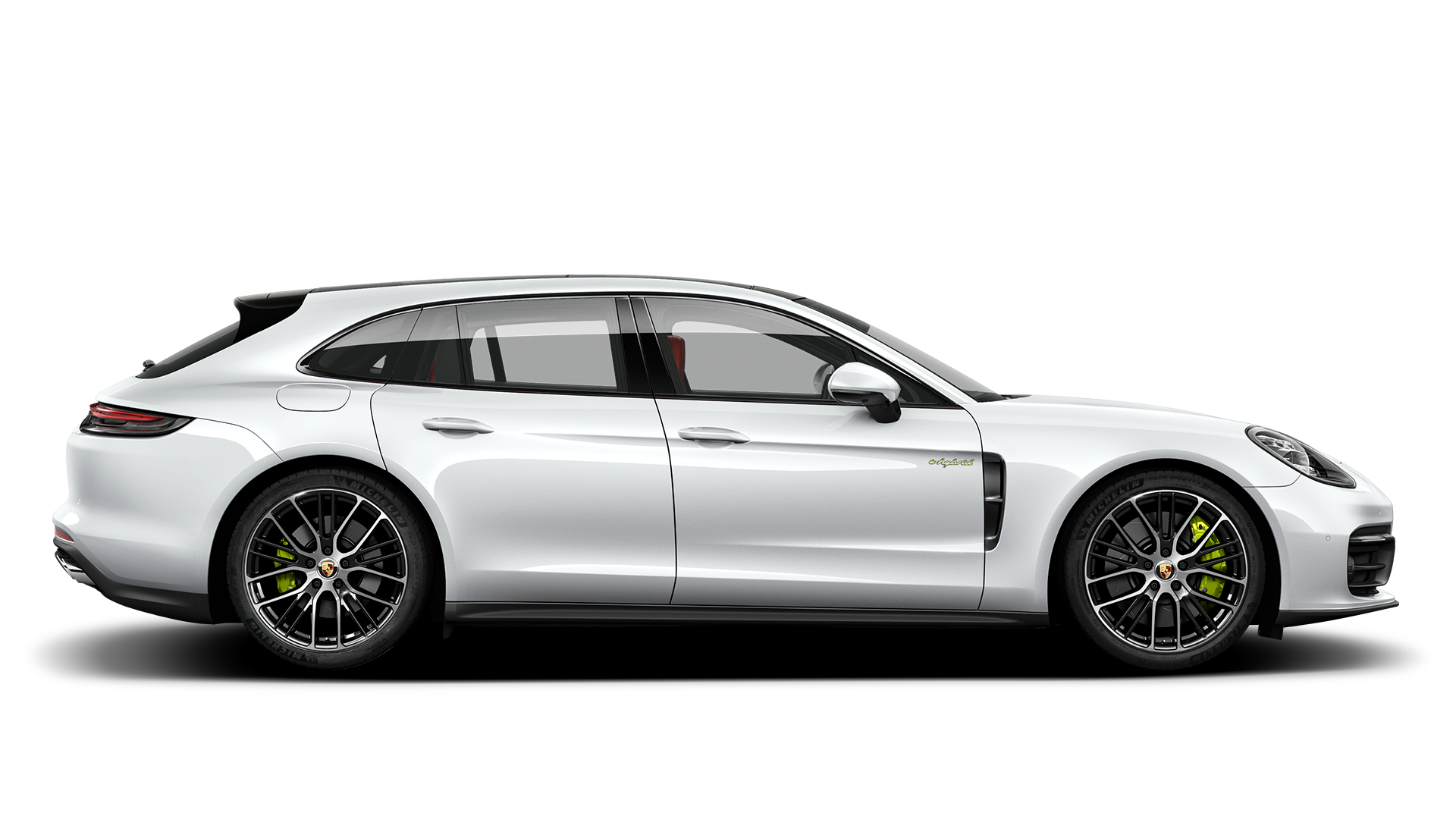 fra kr. 1.620.900
412 kW/560 HK
Kombinert effekt (kW)/Kombinert effekt (hk)
3,7 s
0 - 100 km/h med Sport Chrono-pakke
Panamera 4S E-Hybrid
412 kW/560 HK
Kombinert effekt (kW)/Kombinert effekt (hk)
3,7 s
0 - 100 km/h med Sport Chrono-pakke
Motor
| | |
| --- | --- |
| Antall sylindere | 6 |
| Oktantall | 98 |
| Boring | 84,5 mm |
| Slaglengde | 86,0 mm |
| Slagvolum | 2 894 cm³ |
| Effekt (kW) | 324 kW |
| Effekt (hk) | 440 HK |
| Ved turtall | 5 650 - 6 600 1/min |
| | |
| --- | --- |
| Maks dreiemoment | 550 Nm |
| Ved turtall | 2 000 - 5 500 1/min |
| Effekt elektromotor (kW) | 100 kW |
| Effekt elektromotor (hk) | 136 HK |
| Maks dreiemoment elektromotor | 400 Nm |
| Kombinert effekt (kW) | 412 kW |
| Kombinert effekt (hk) | 560 HK |
| Maks dreiemoment kombinert | 750 Nm |
Elektrisk kjøring
| | |
| --- | --- |
| Elektrisk rekkevidde WLTP (EAER) - modellintervall | 46 - 53 km |
| Elektrisk rekkevidde WLTP City (EAER City) - modellintervall | 49 - 54 km |
| | |
| --- | --- |
| Elektrisk toppfart | 140 km/h |
Ytelser
| | |
| --- | --- |
| Toppfart | 298 km/h |
| | 3,5 s |
| 0 - 100 km/h med Sport Chrono-pakke | 3,7 s |
| | |
| --- | --- |
| 0 - 160 km/h med Sport Chrono-pakke | 8,6 s |
| 0 - 200 km/h med Sport Chrono-pakke | 13,6 s |
| 80-120 km/h med Sport Chrono | 2,4 s |
Karosseri
| | |
| --- | --- |
| Lengde | 5 049 mm |
| Bredde | 1 937 mm |
| Bredde inkludert speil | 2 165 mm |
| Høyde | 1 423 mm |
| Luftmotstandskoeffisient (Cd ) | 0,30 cW |
| Akselavstand | 2 950 mm |
| Sporvidde foran | 1 657 mm |
| | |
| --- | --- |
| Sporvidde bak | 1 639 mm |
| Egenvekt (DIN) | 2 225 kg |
| Egenvekt (EU) | 2 300 kg |
| Tillatt totalvekt | 2 750 kg |
| Tillatt nyttelast | 525 kg |
| Maks taklast for 'Porsche roof transport system' | 75 kg |
Kapasitet
| | |
| --- | --- |
| Bagasjeromsvolum | 403 l |
| Bagasjeromsvolum med nedlagte seter | 1 242 l |
Forbruk/Utslipp
| | |
| --- | --- |
| Kombinert | 2,2 - 2,0 l/100 km |
| Strømforbruk | 18,1 - 17,4 kWh/100 km |
Pris
| | |
| --- | --- |
| Porsche Doppelkupplung (PDK) | fra kr. 1.586.900 |
Panamera Models
Panamera Models
Panamera Models
Panamera Models
Panamera Models
Panamera Models
Panamera Models
Panamera Models
Panamera Models
Panamera Models