Six overall winners from Porsche in Le Mans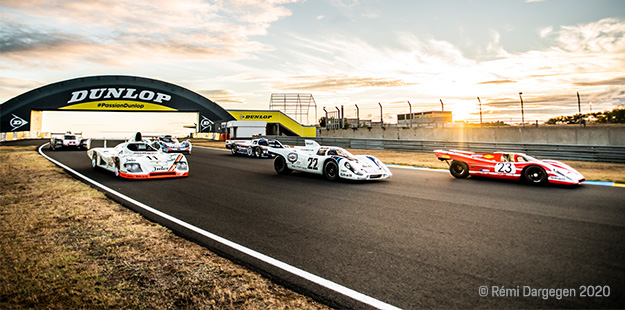 Porsche is the most successful brand in the almost 100-year history of Le Mans. The sports car manufacturer from Zuffenhausen has had close ties to the 24 Hours of Le Mans, the largest and most tradition-rich motorsports event in the world, for more than six decades, a period which has seen a total of 19 overall victories, countless class successes and indescribable emotions. 50 years ago, on 14 June 1970, Porsche achieved its first overall victory with the 917 KH sports car with 580 PS, a milestone that represents one of Porsche's most important successes in motorsport. To mark this occasion, the Porsche Museum took the first victorious car and five other race winners back to the original location in France. Together with the 917 KH from 1970, the 917 KH from 1971, the 936/81 Spyder from 1981, the 962 C from 1987, the 911 GT1 ´98 and the last overall winner, the 919 Hybrid from 2017, all drove on the straights and around the corners of Le Mans as well as through symbolic elements such as the Dunlop Bridge.
In addition, two racing giants and two protagonists from earlier times came together for the very first time: Hans Herrmann, who brought the first overall victory to Zuffenhausen in 1970 together with Richard Attwood, and his original car from back then met Timo Bernhard, the last Porsche Le Mans overall winner, and the Porsche 919 Hybrid from 2017.
Porsche | Le Mans