The "Powerful" idea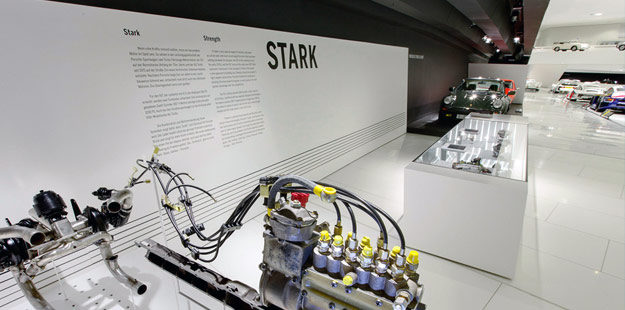 The thematic focus of this part of the exhibition is on high-performance engines and their design.
Porsche enjoyed unprecedented success in motor racing in the early 1970s. The Zuffenhausen company eclipsed all its challengers. This emboldened its confidence in its technical abilities.
Having long led the way in lightweight construction, Porsche now also started to build the most powerful engines. In motor racing this was the heyday of the Porsche 917, whose power unit is presented to the visitor in depth.
The exhibit is a flat-twelve engine stripped down to its component parts.