The "Passionate" idea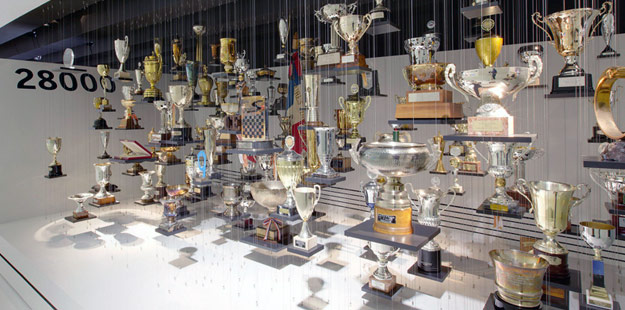 These cups are much more than just trophies. They represent special stories. Porsche stories. Every one of these victories has been a hard-fought contest. Triumphs in famous, notorious competitions that demand total commitment, and not just from the racing car. These successes also belong to the inventive engineers, the gifted mechanics and the superior drivers. The people who push the limits, and for whom motorsport is a passion. Porsche people.
Seven cups, seven stories, seven legends. Captivating triumphs, driven by Porsche racing cars in over 70 years of motorsport with more than 30,000 victories. Providing ruthless tests for the technologies before they are transferred from the race track to series production. After all, there is a racing car in every Porsche.