Travelling by car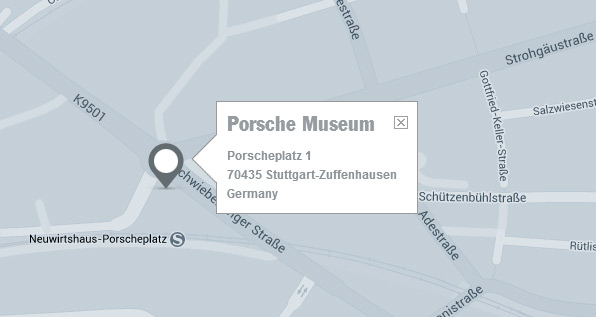 In order to travel to the Porsche Museum by car, take the Stuttgart-Zuffenhausen exit off the A81. Parking is available in our underground car park. The underground car park opens at 8:30 a.m.
You can download detailed directions using the route planner.
If you are travelling by motorcycles or by coach parking facilities are available near the Porsche Museum. For using the camper parking space during the day, please contact info.museum@porsche.de in advance.
More information about our opening hours are available here.
To the route planner
To the route planner
How to get here (PDF)
Camper_Parking_until_08.23.2020 (PDF)