Car care products of sports car standard
White Edition car care range
White Edition car care range
The White Edition car care range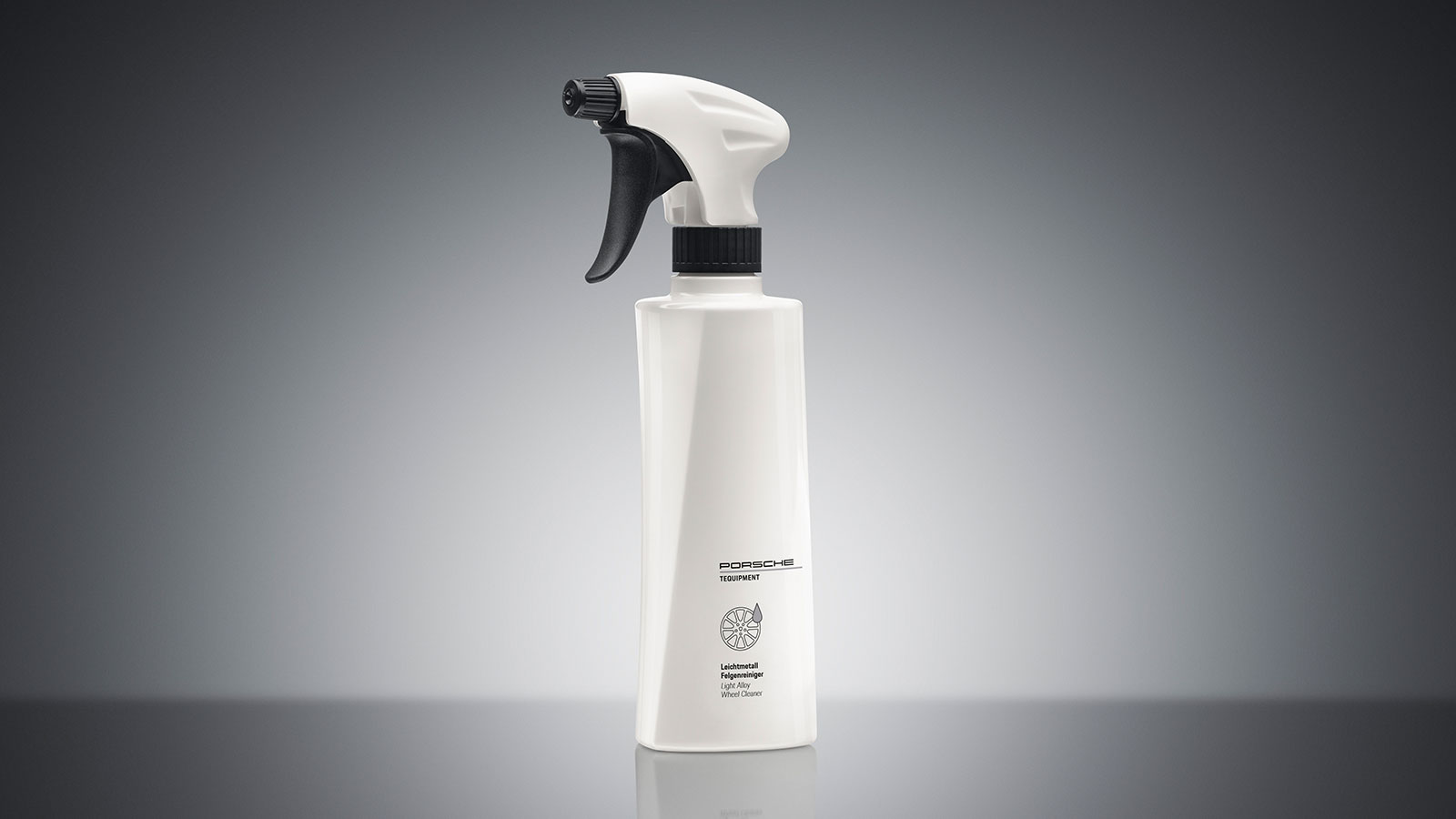 Alloy wheel cleaner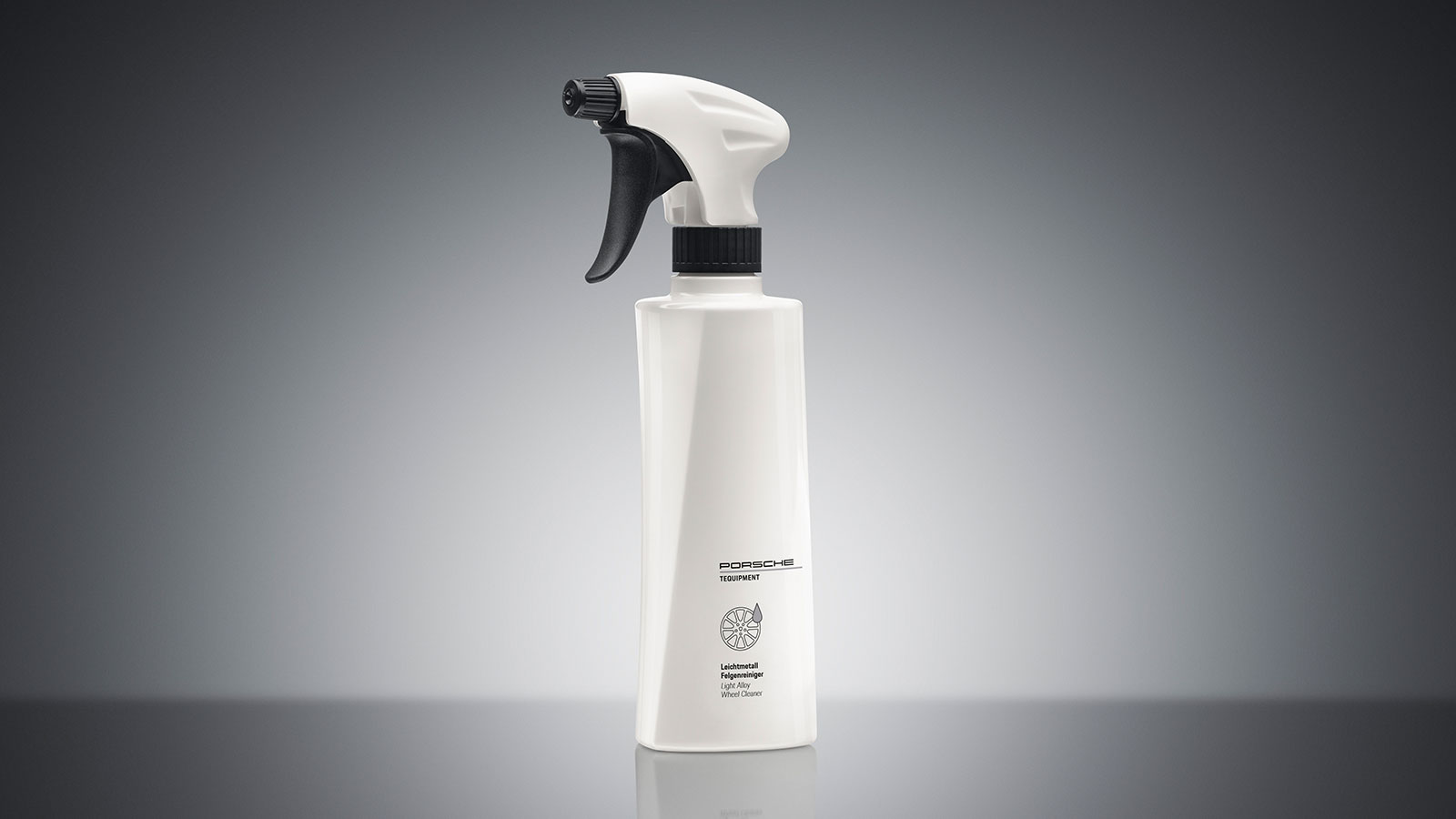 Alloy wheel cleaner
The Porsche Alloy Wheel Cleaner is completely acid-free and contains highly specialised ingredients designed to eliminate the effects of brake wear and tear – whilst being gentle on the materials. The Porsche wheel cleaner and three-part brush set are both effective and easy to use.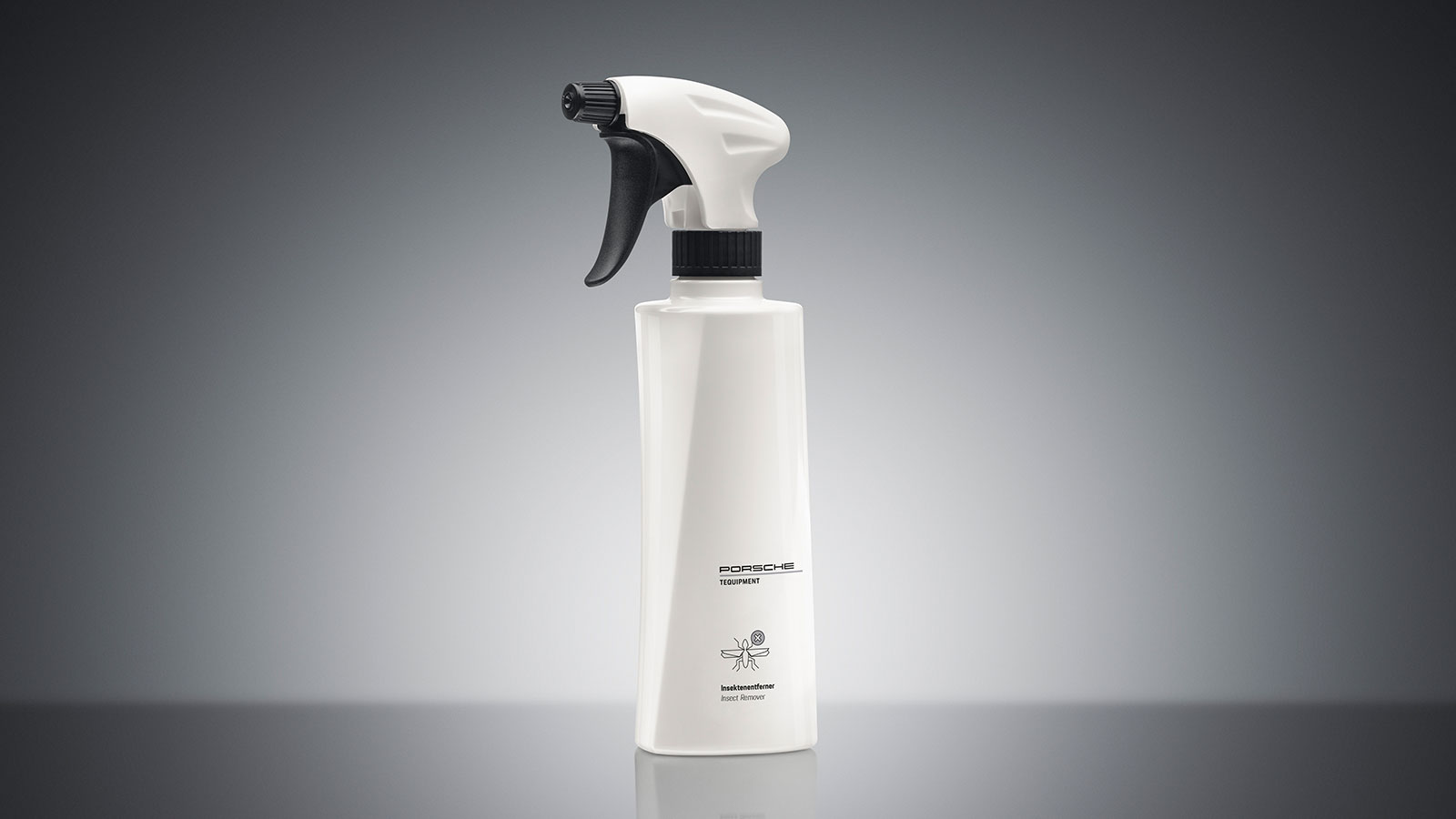 Insect remover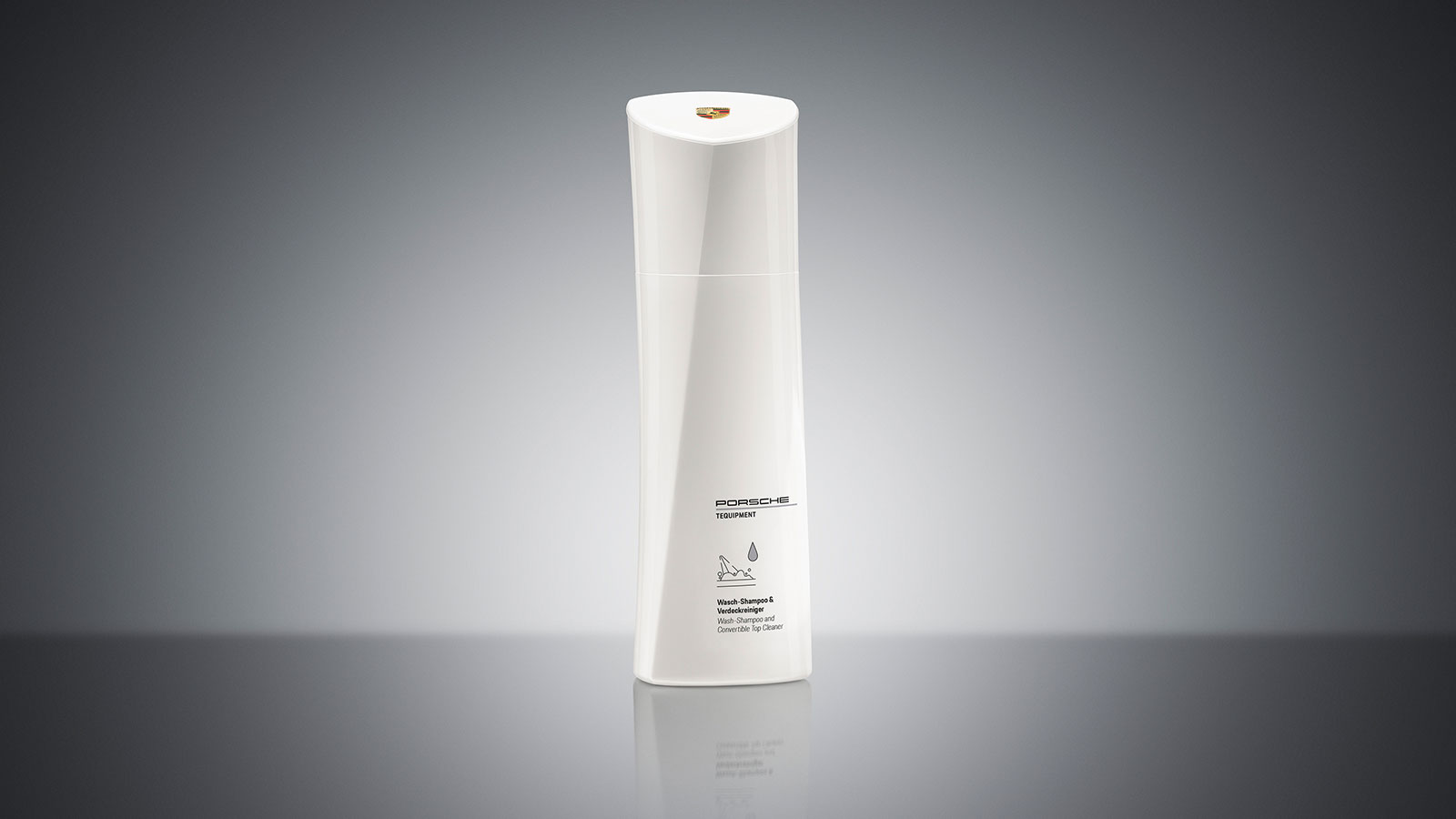 Shampoo & convertible top cleaner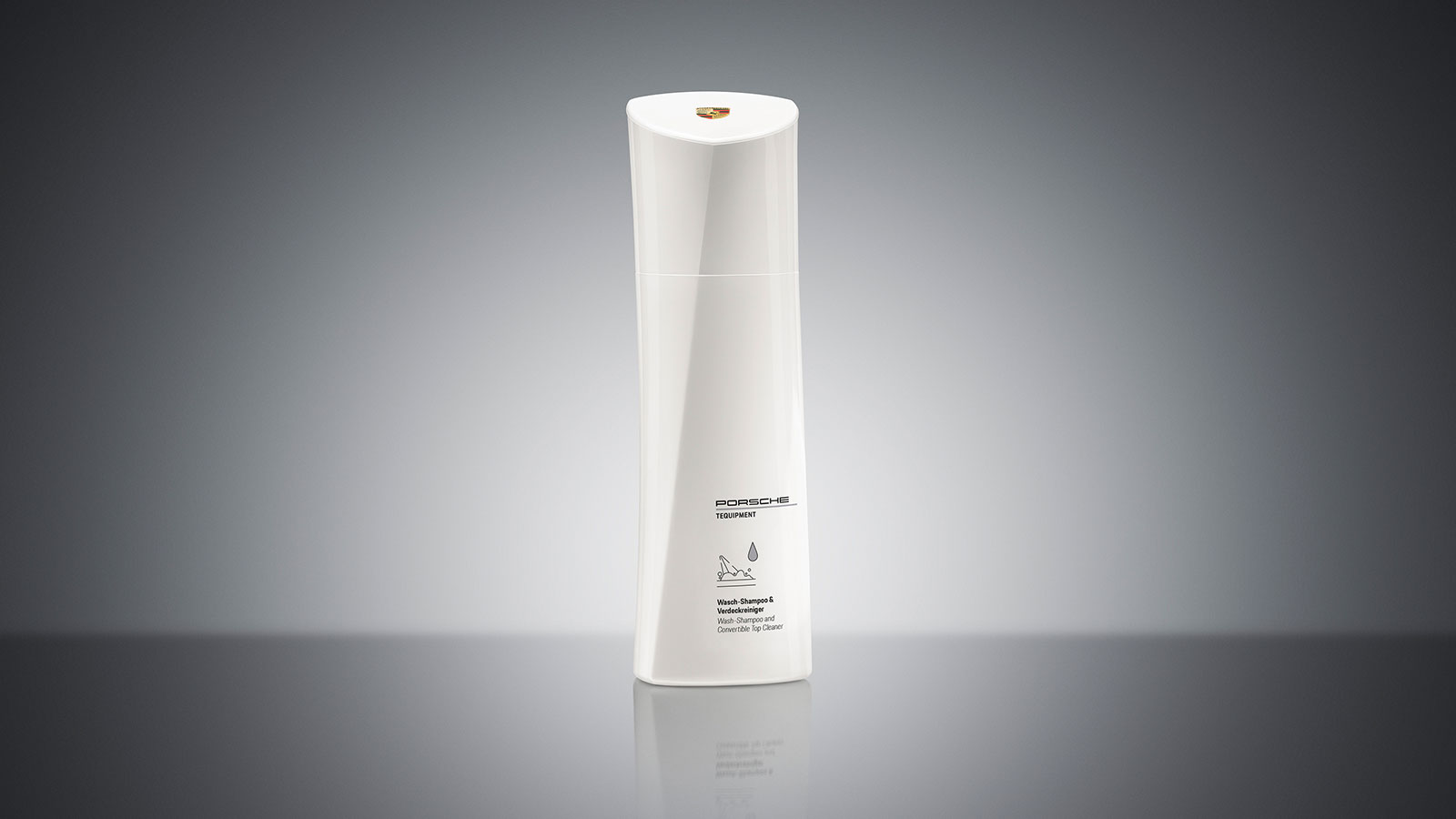 Shampoo & convertible top cleaner
Whether paintwork or cabriolet hood: both components are exposed to the same severe weather conditions. Use the Porsche shampoo & convertible top cleaner to gently clean your car, with or without a convertible hood. This process forms the basis for all other cleaning work. Regular cleaning is the first step towards a permanently attractive appearance and the long-term preservation of your vehicle.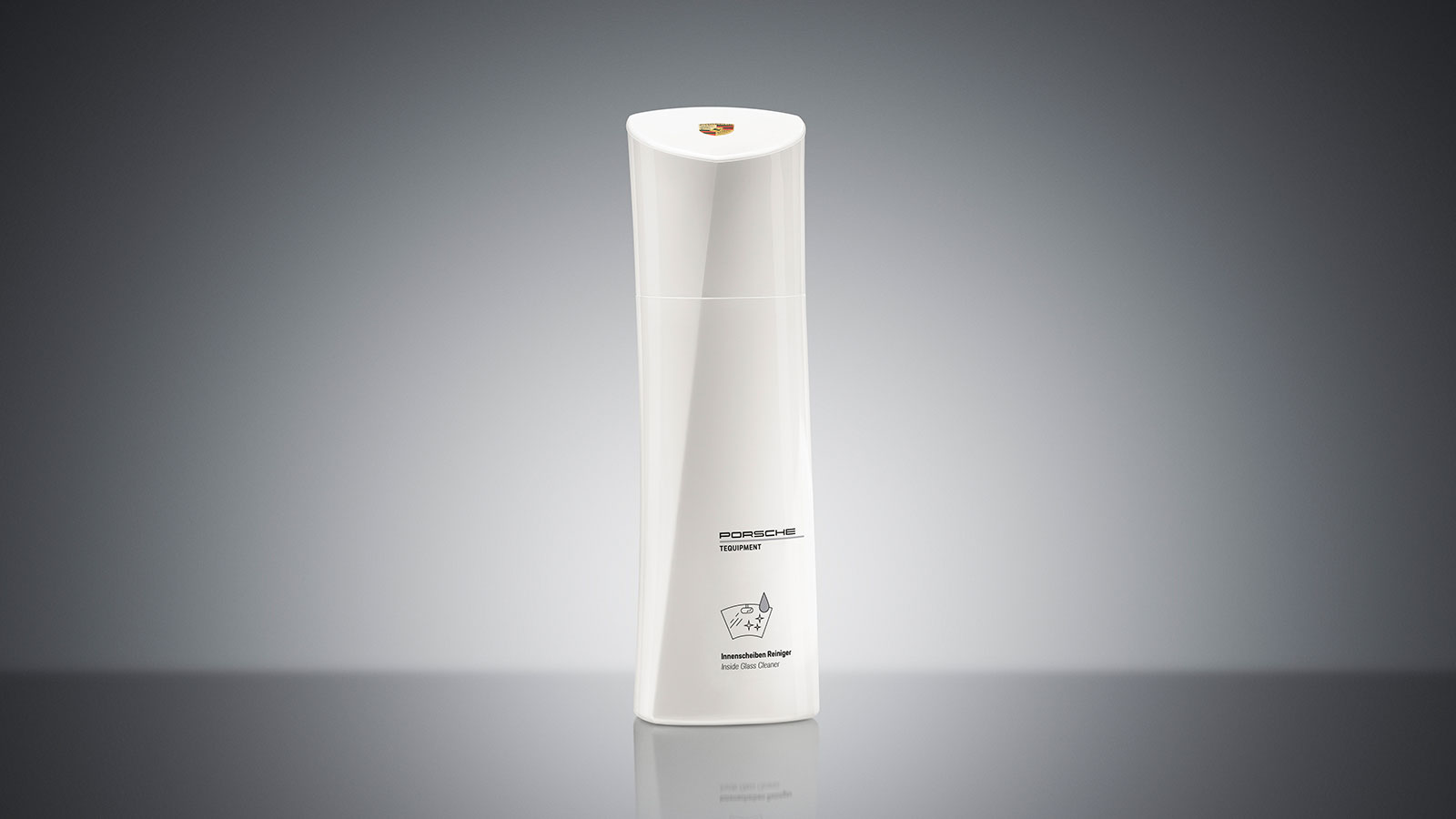 Interior glass cleaner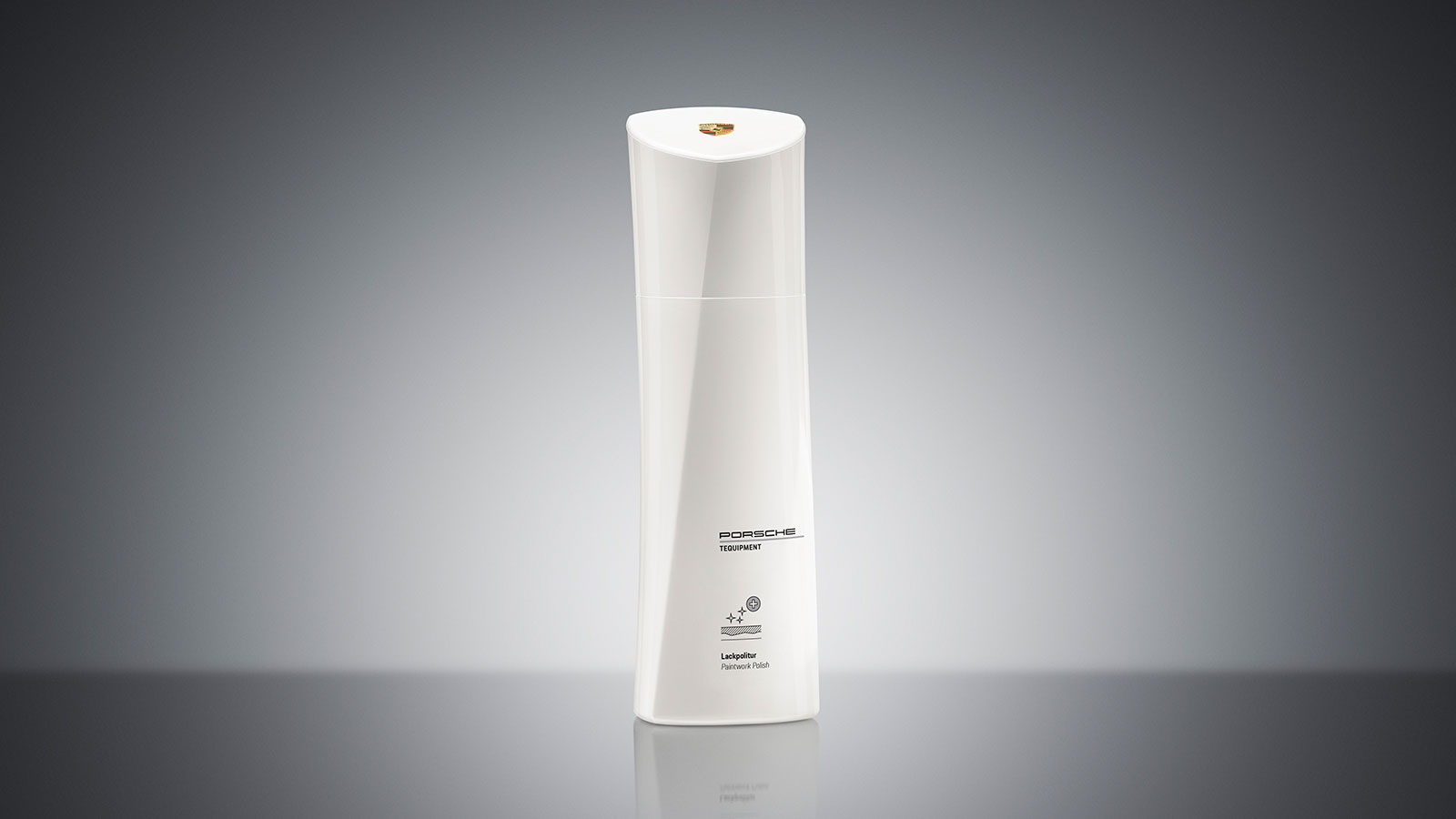 Paint polish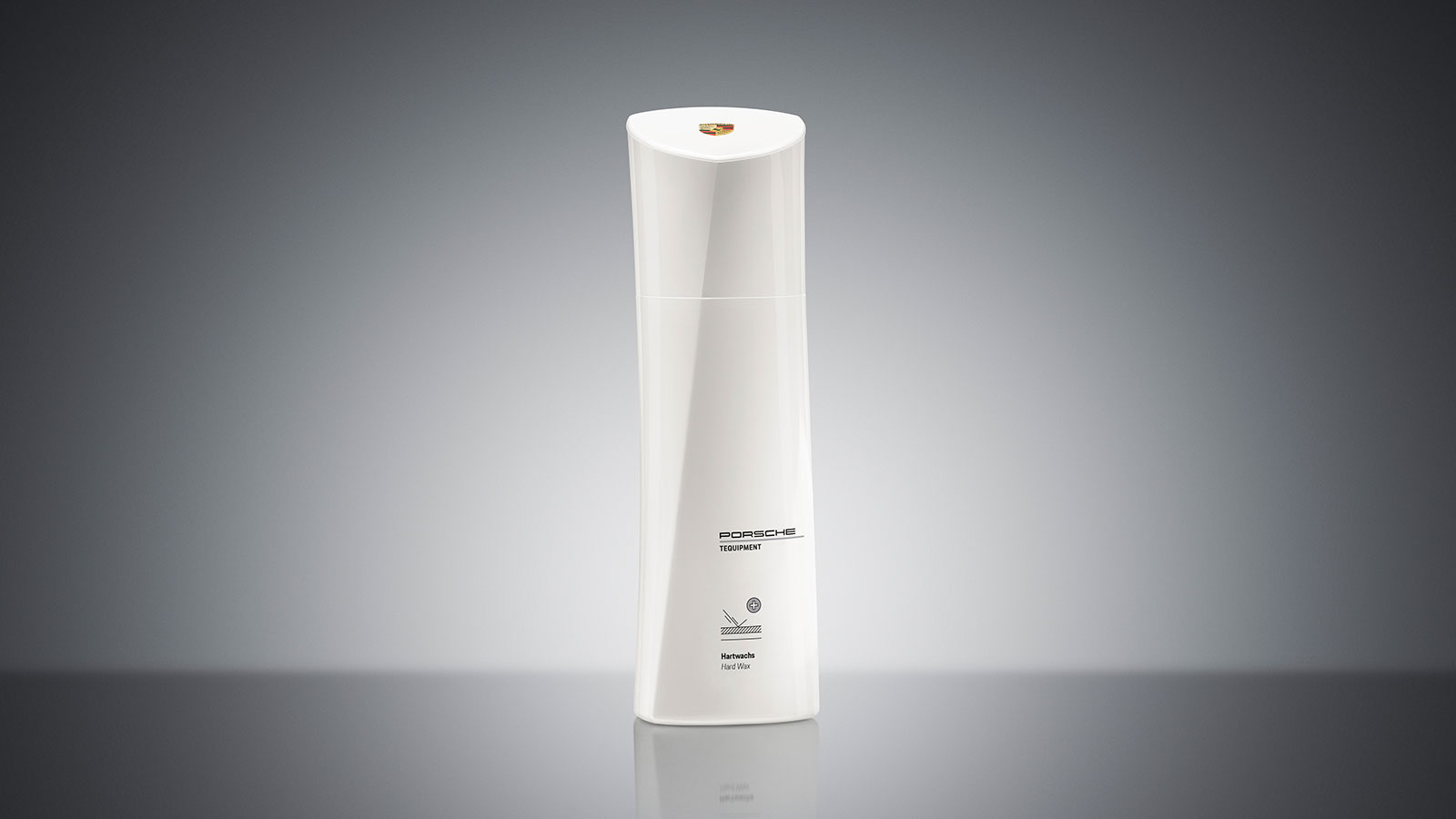 Hard wax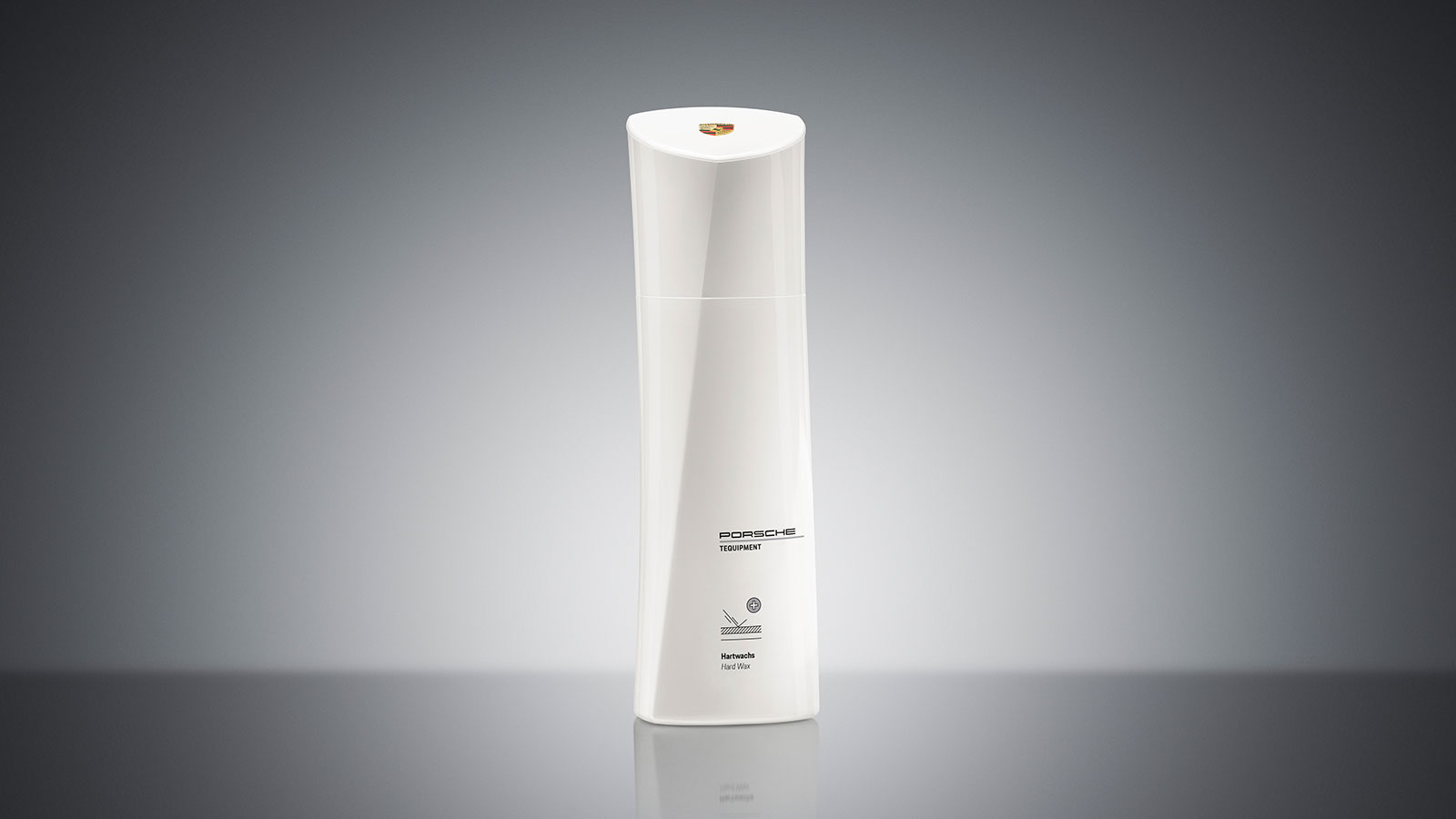 Hard wax
Porsche hard wax combines perfect protection and ease of use, shielding both new and polished paintwork from the effects of the weather. When using it, you'll be impressed by the natural, delicate texture of the wax. It contains high-quality Brazilian Carnauba wax (the hardest natural wax) and special nano-polymers. This ensures a beautiful shine, long-term protection with a stain-resistant effect and excellent repellent properties.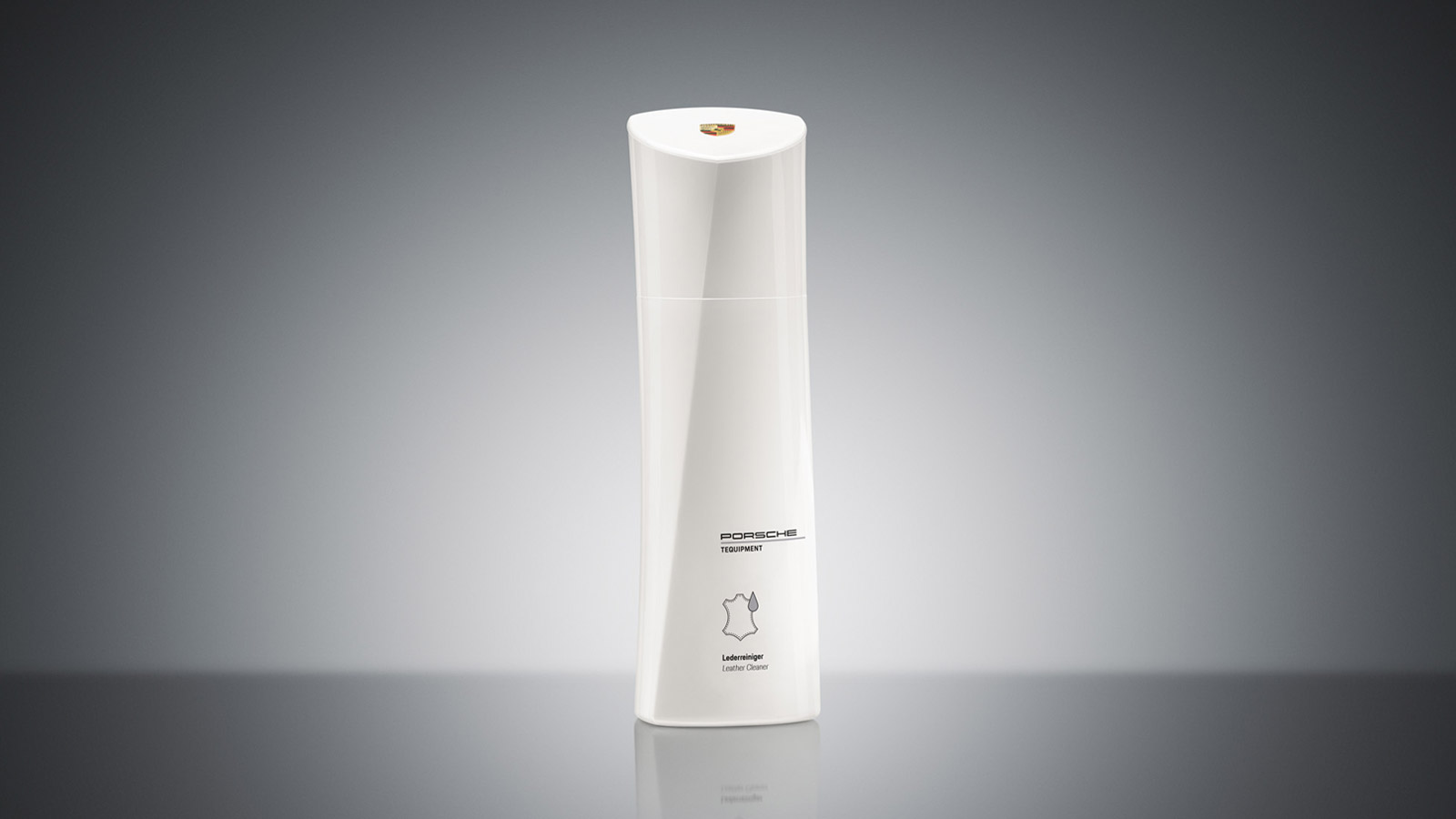 Leather cleaner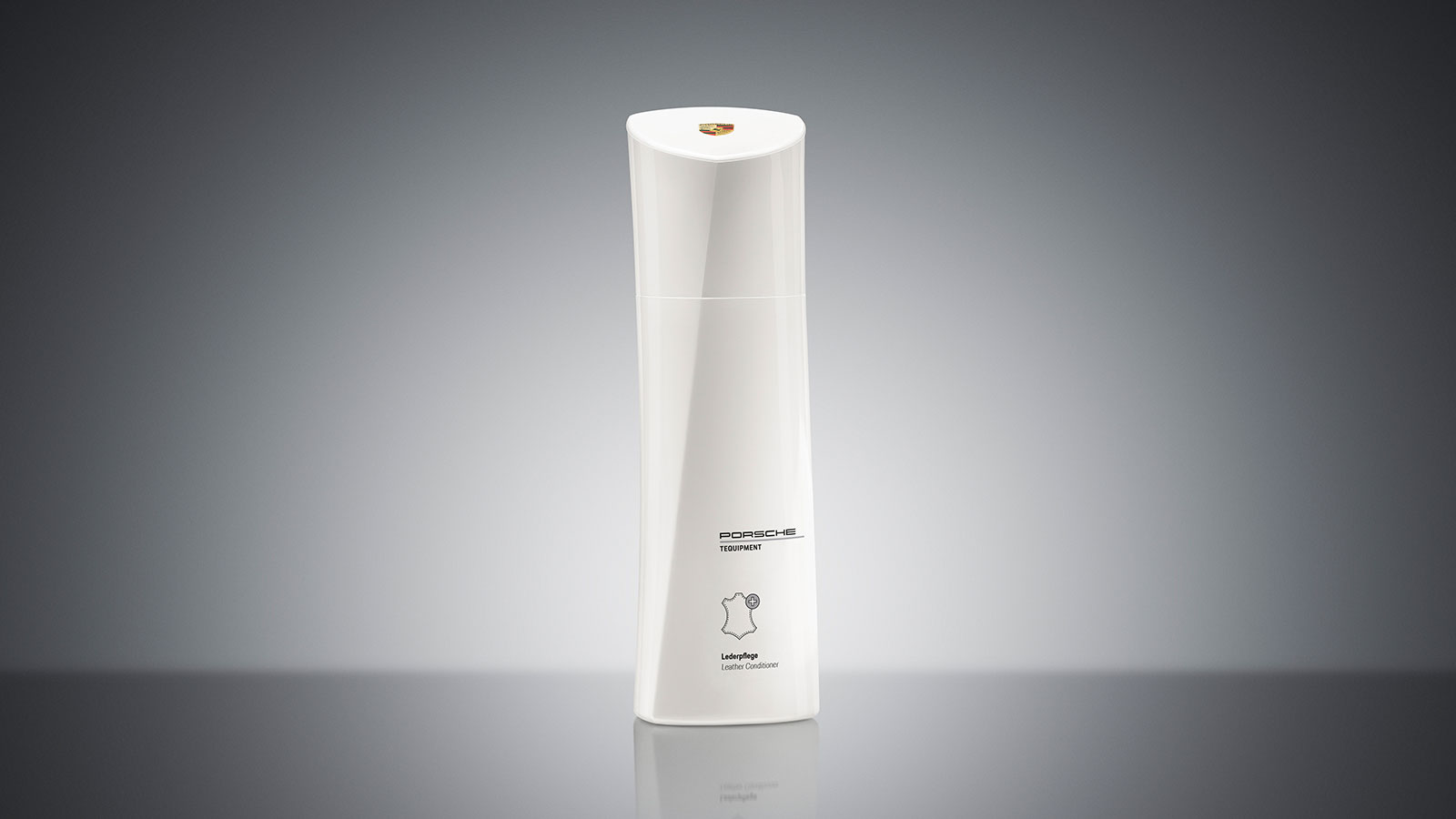 Leather conditioner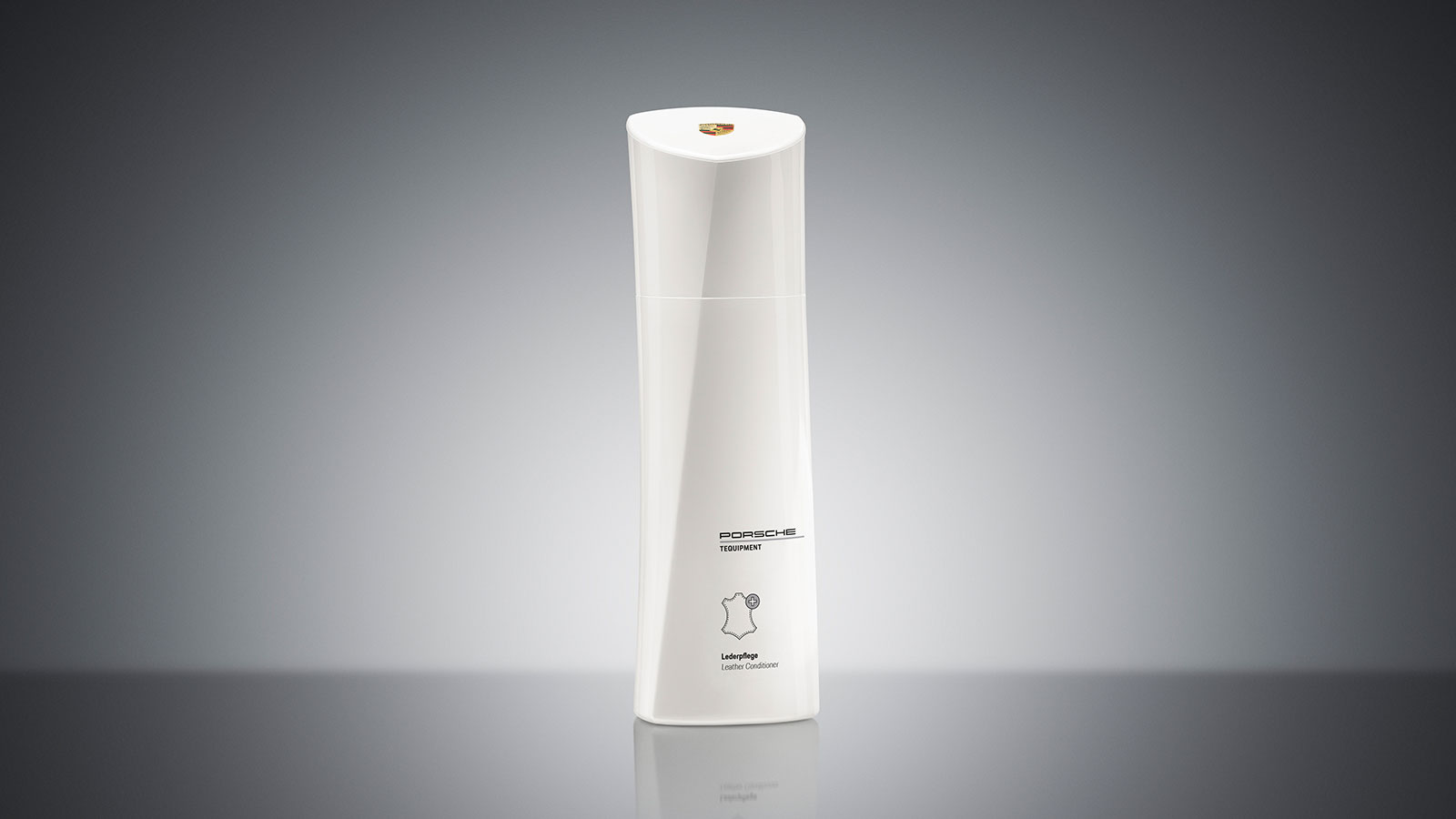 Leather conditioner
Porsche leather conditioner contains high-quality jojoba oil that permanently protects against aging and cracking. The highly-effective conditioning agents penetrate deep into the leather, thereby preserving its natural suppleness. Special sunscreen additives prevent bleaching as a result of UV rays.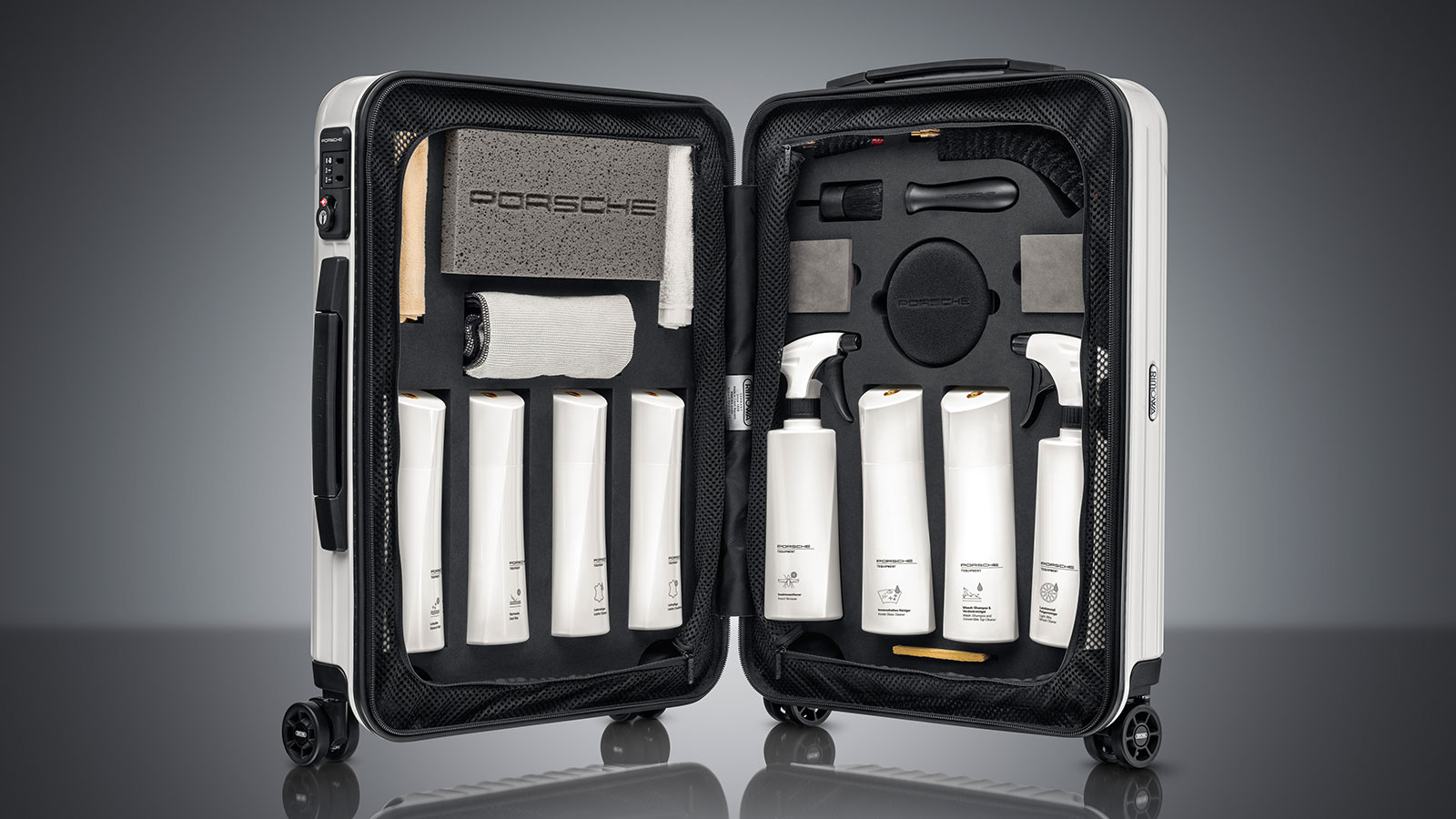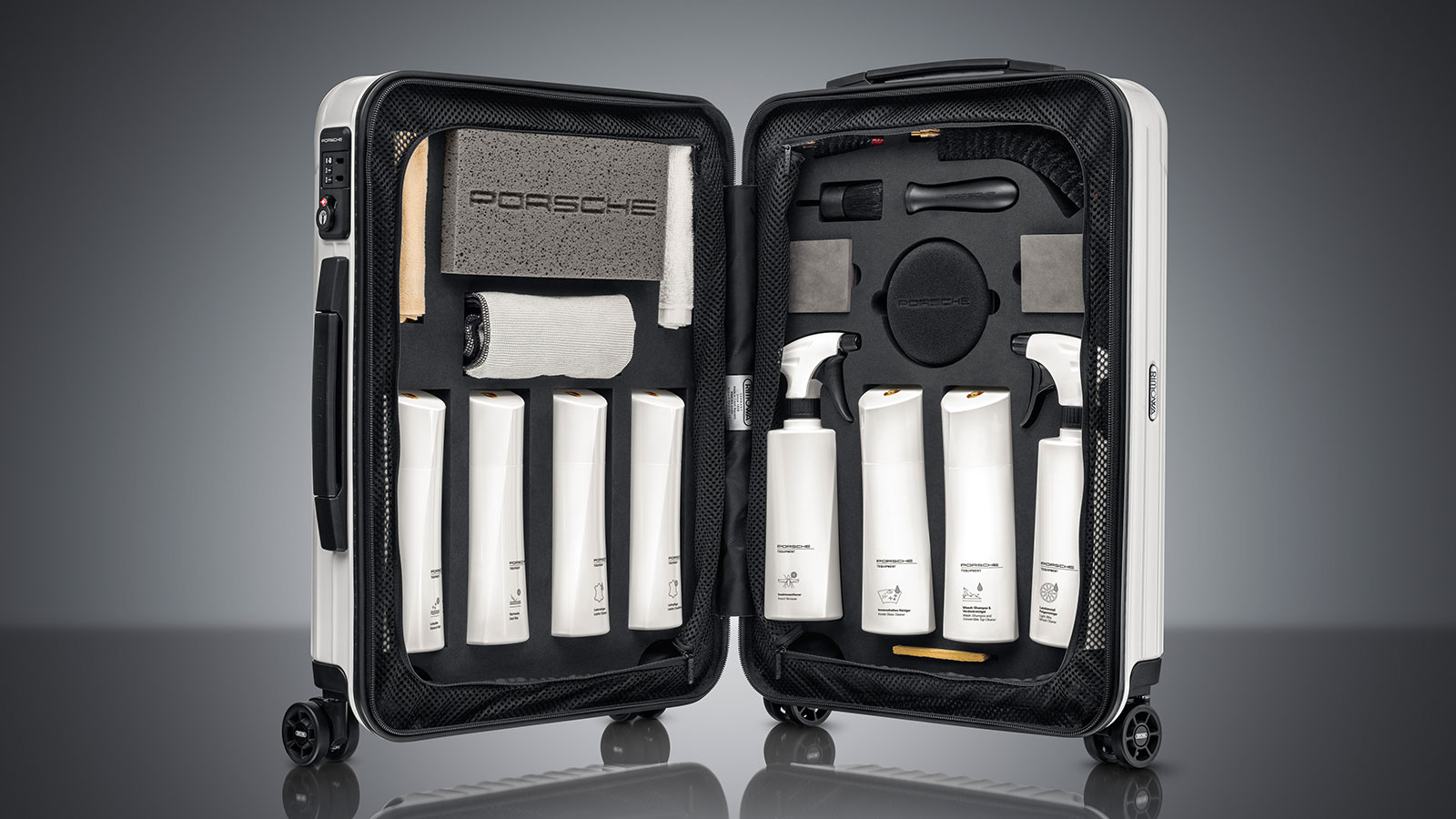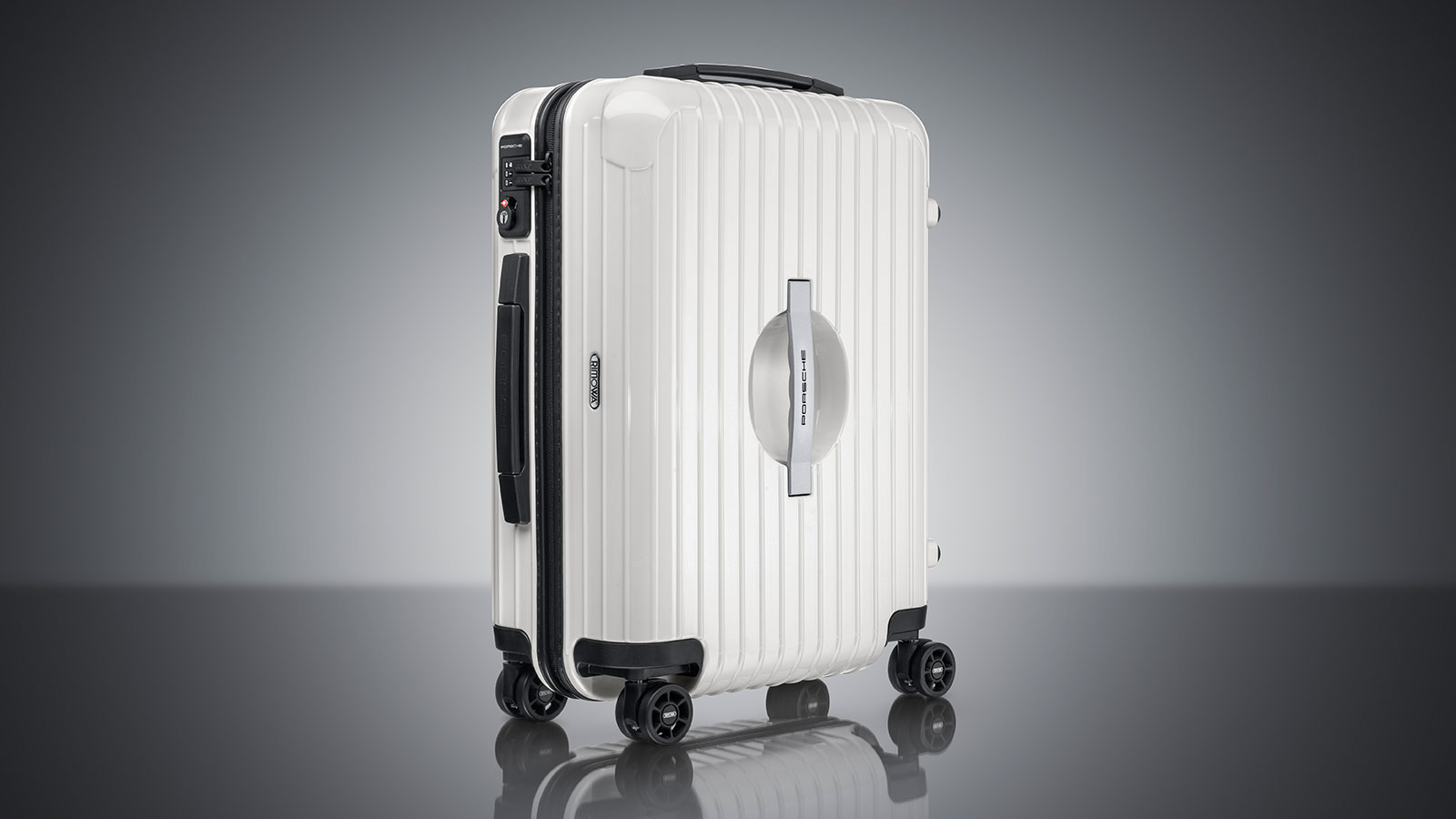 Contents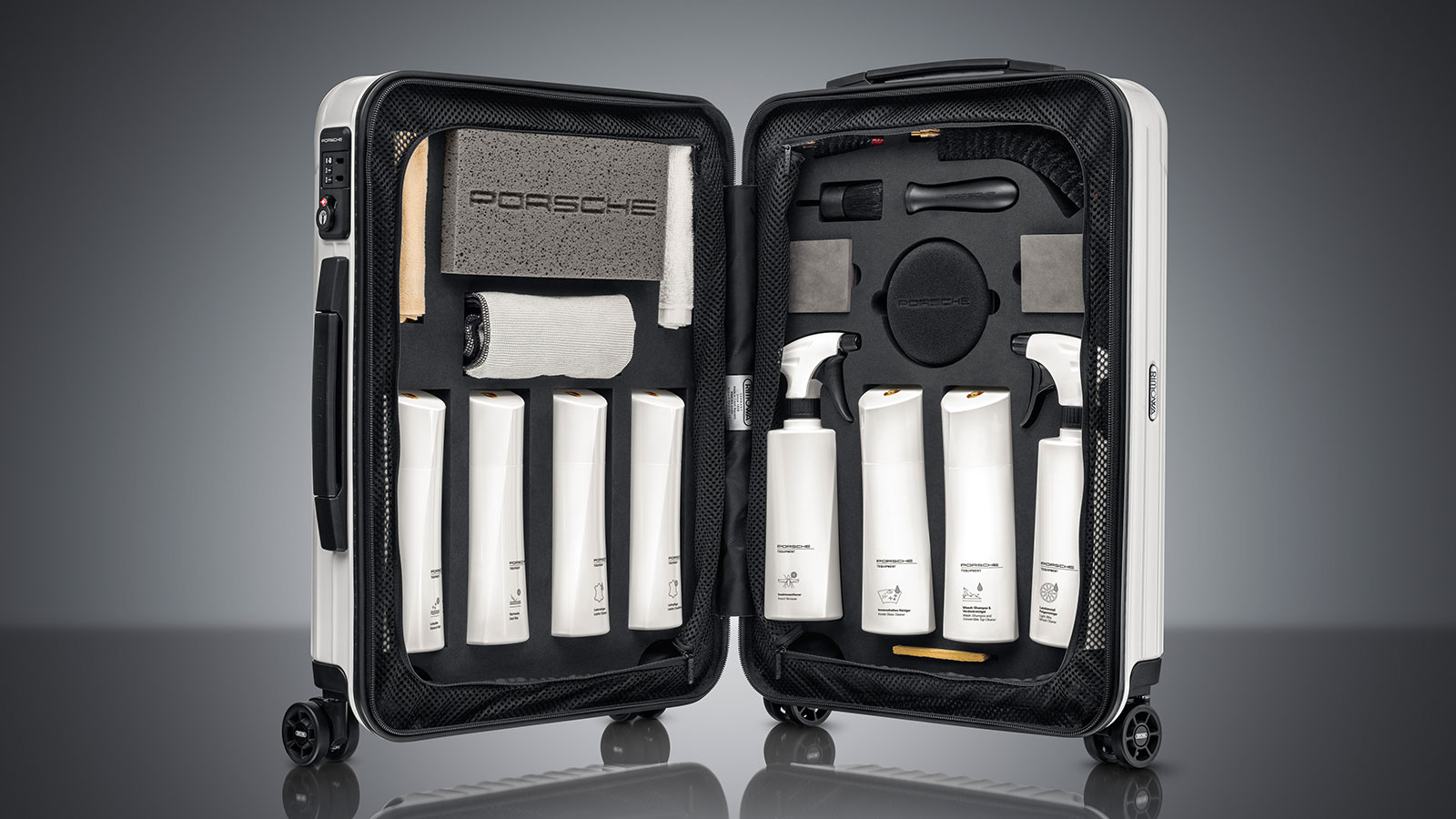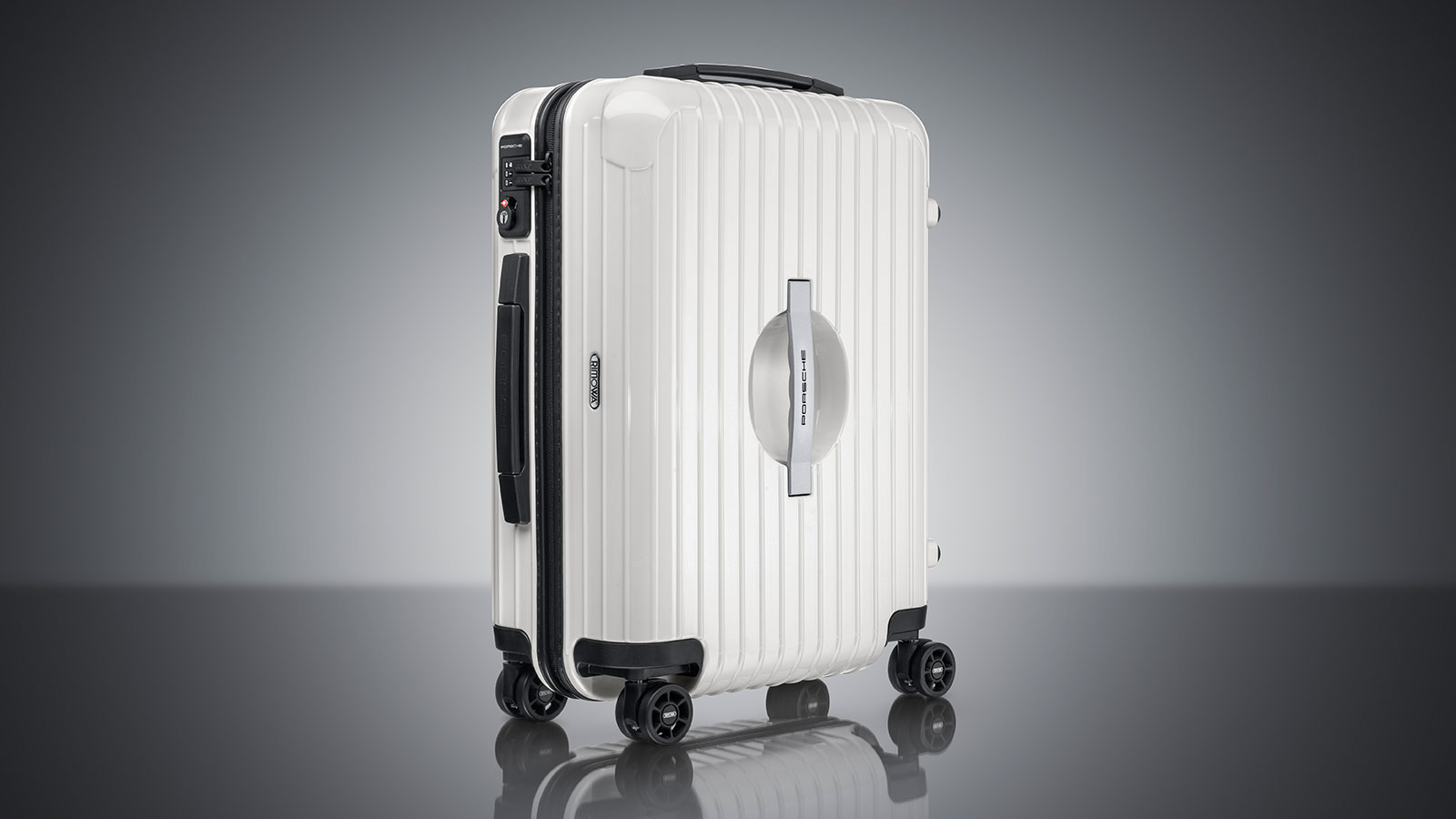 Contents
The White Edition car care range includes the following car care products and accessories:

Car care products:
Alloy wheel cleaner
Insect remover
Interior glass cleaner
Shampoo & convertible top cleaner
Paint polish
Hard wax
Leather cleaner
Leather conditioner

Accessories:
Porsche sponge
Chamois leather
Porsche pad
Three x Porsche microfibre cloths
Pressed sponge
Two x sponges with handle
Terry towel
Three-part brush set
Care guide
Rimowa trolley case
Care guide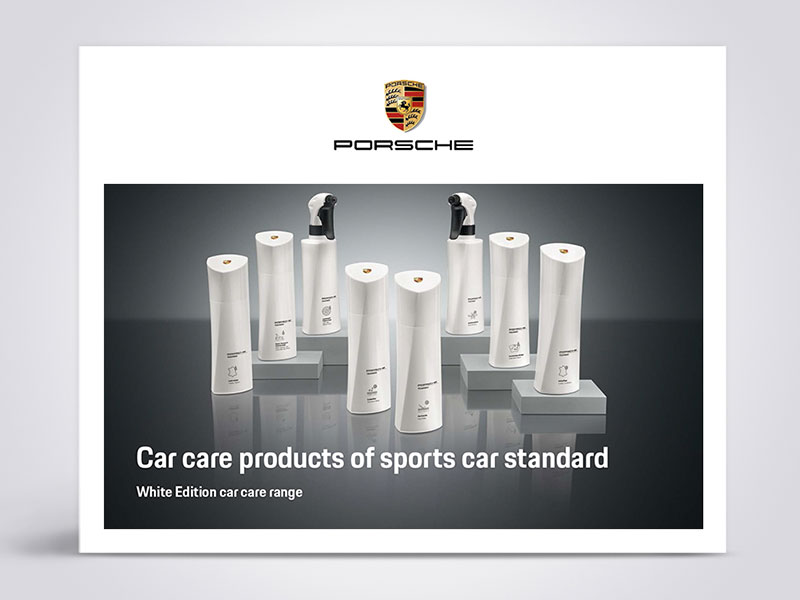 The care guide provides a comprehensive overview of the varied product portfolio, information about the materials and cleaning tips. You'll want for nothing. And neither will your Porsche.
Tequipment accessories finder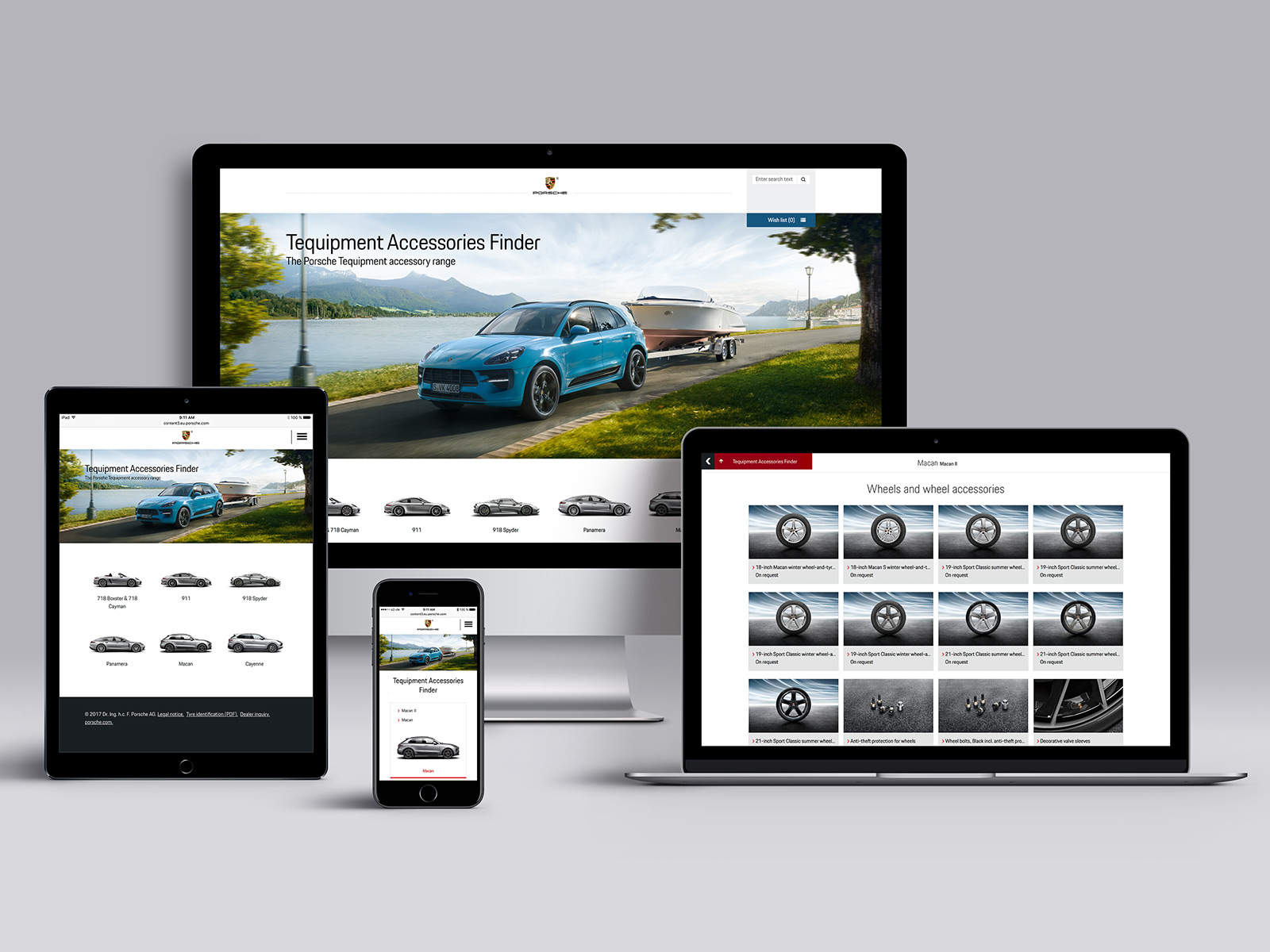 The Porsche Tequipment accessory range
You have already made your dream come true. Now it's time for those little extras. For the interior or exterior. With Porsche Tequipment, you can design your vehicle according to your individual wishes. All the options for your model are available in the Tequipment accessories finder.
To the Tequipment accessory finder
White Edition car care range