For the US market, a 912 E Coupé was also available in model year 1976. Its 2.0-litre flat-four engine delivered a power output of 90 hp. In appearance, the 912 resembled the 911 models of the G series.
However, it featured the dome hub caps of the original 911.
Model versions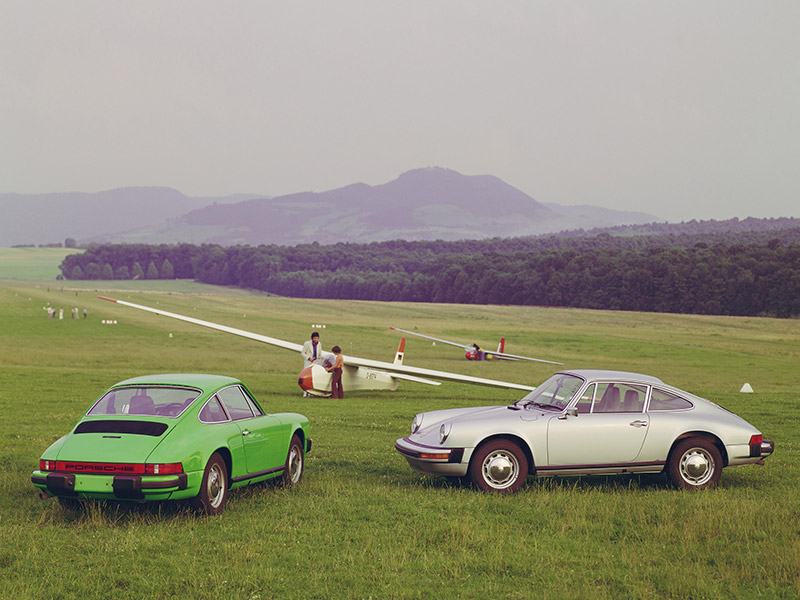 912 E 2.0 (1976)
Features
Bumpers with black bellows // Chrome-plated exterior mirrors // Chrome-plated window frames // Chrome-plated door handles // Chrome-plated headlamp rings // Tail-light panel with black Porsche logo
Porsche Classic Parts Explorer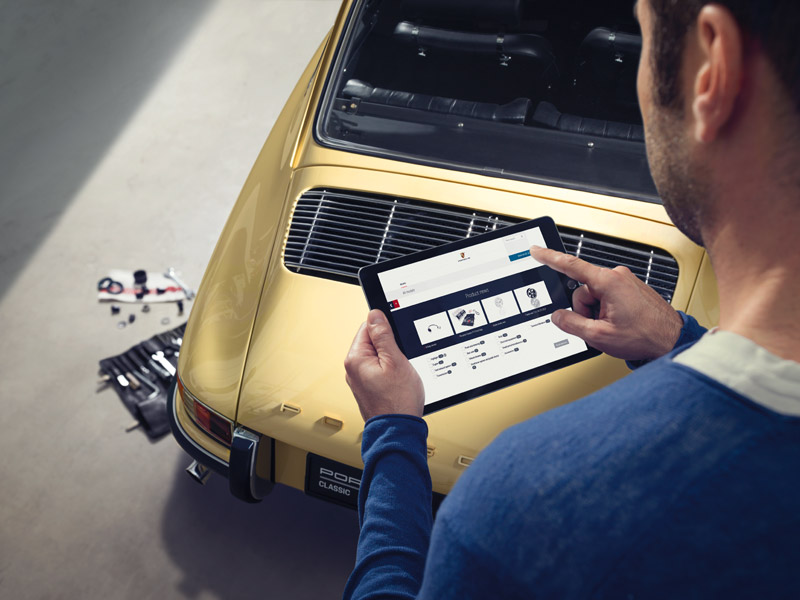 Search. Click. Result.
You can now quickly and easily find selected genuine parts for your classic car using the Porsche Classic Parts Explorer. Each year, some 300 reissued parts plus selected products for specific models become available online, along with all of the relevant details, of course. In addition to images and part numbers, you will find a range of useful information regarding the individual products and specific usage scenarios.
As you can imagine, there is a wealth of information available to explore. Why not begin your own tour of the Parts Explorer now and find out which reissued parts are available for your classic car. Incidentally: It is worth checking back regularly. After all, our product range is always expanding. We look forward to your visit.
Read more