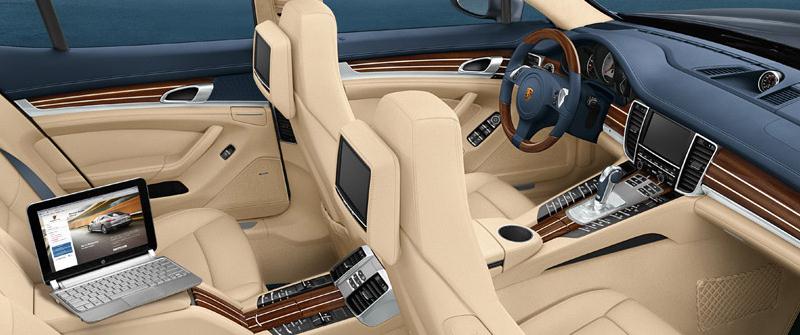 Wireless internet access onboard
Whether on the move or stationary, you can enjoy wireless internet access while in your Porsche. Through Porsche Exclusive, a small, high quality WLAN router is installed compactly inside the glove compartment or it can be retrofitted via Tequipment. The wireless router receives signals from your mobile telephone provider and is compatible with smartphones, laptops or netbooks with the option to use a password for increased connection protection. Stay connected at all times.
This feature is exclusively available for the Porsche Panamera and Cayenne.