Press Releases
Abdulaziz crowned Porsche GT3 Cup champion in Qatar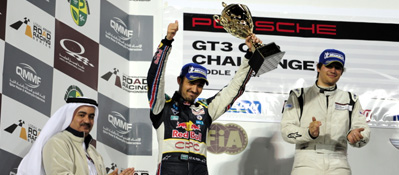 Doha. Qatar's first encounter with the Porsche GT3 Cup Challenge Middle East was a landmark occasion from the start, and a weekend of spectacular race action under the lights of Losail International Circuit saw a champion in waiting clinch his title earlier than expected.
Abdulaziz Al Faisal had arrived in Doha in a commanding position, but fully expected that he would need two more rounds in Bahrain at the end of the month to ensure his second Porsche GT3 Cup triumph in three years.
Instead, the Saudi found himself celebrating on a bitterly cold Saturday night at Losail after a first corner disaster in Round 10 of the 12-round one-make series took his only remaining challenger, Bandar Alesayi, out of the race.
By that point, Abdulaziz had squeezed ahead of Clemens Schmid who had started in pole position for the second time in 24 hours, although the young Austrian driver fought back to claim his fourth victory of the season.
Given an unassailable championship lead thanks to his second position on the night, Abdulaziz was followed home by Oman's Ahmad Al Harthy in third, and for the second night in succession Qatar was able to celebrate a double success.
Just as they had done in Round 9 the previous evening, Saadon Al Kuwari topped the intermediate class Michelin Silver Trophy while fellow-countryman Abdul Rahman Al Thani took victory in the bronze category Mobil 1 Trophy, the two Qataris finishing fifth and eighth.
Alesayi's early first lap collision with Karim Al Azhari also dropped the UAE driver from contention, although he recovered to finish Round 10 and came away from Qatar with his reputation enhanced by a first podium finish in the series the previous night, on only his third Porsche GT3 Cup outing.
| Round 10 results | |
| --- | --- |
| 1. Clemens Schmid (AUT) | 24:34.293 |
| 2. Abdulaziz Al Faisal (KSA) Saudi Falcons | 24:40.597 |
| 3. Ahmad Al Harthy (OM) Oman Air Racing | 24:43.966 |
| 4. Saeed Al Mouri KSA) Saudi Falcons | 24:56.022 |
| 5. Saddon Al Kuwari (QAT) Gerbhard Motor Sport ME | 24:57.270 |
| 6. Musaed Al Murar (UAE) | 25:03.826 |
| 7. Armin Schmid (SUI) Team TCE | 25:04.271 |
| 8. Abdul Rahman Al Thani (QAT) | 25:16.251 |
| 9. Beat Ganz (SUI) | 25:17.762 |
| 10. Salman bin Isa Al Khalifa (BAH) | 25:20.170 |
| Championship positions after Round 10 | |
| --- | --- |
| 1. Abdulaziz Al Faisal (KSA) Saudi Falcons (champion) | 186pts |
| 2. Bandar Alesayi (KSA) Saudi GT Racing | 144pts |
| 3. Saeed Al Mouri KSA) Saudi Falcons | 128pts |
| 4. Clemens Schmid (AUT) | 126pts |
| 5. Ahmad Al Harthy (OM) Oman Air Racing | 108pts |
| 6. Saddon Al Kuwari (QA) | 88pts |
| 7. Stephane Lemeret (BEL) Al Nabooda Racing | 86pts |
| 8. Armin Schmid CH Team TCE | 67pts |
| 9. Hannes Waimer (GER) Team TCE | 50pts |
| 10. Karim Al Azhari (UAE) Al Nabooda Racing | 43pts |
| Michelin Silver Trophy | |
| --- | --- |
| 1. Saddon Al Kuwari (QA) | 88pts |
| 2. Armin Schmid (CH) Team TCE | 67pts |
| 3. Hans Guido Riegel (GER) Haribo Racing | 39pts |
| 4. Mark Thomas (CAN) | 27pts |
| Mobil 1 Trophy | |
| --- | --- |
| 1. Hannes Waimer (GER) | 50pts |
| 2. Manfred Ender (AUT) Frins Structural Steel | 36pts |
| 3. Rob Frijns (NL) Frins Structural Steel | 33pts |
| 4. Fawaz Algosaibi (KSA) ClassicArabia Racing | 31pts |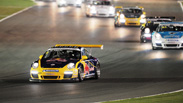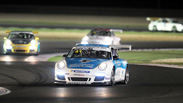 3/10/2012