Porsche Centre Kuwait conducts annual Service Clinic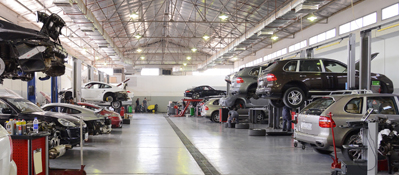 This May, Porsche Centre Kuwait, Behbehani Motors Company held the Service Clinic which has seen an exponential growth every year since inception. The Service Clinic is held annually at both the Porsche Service Centre and Porsche Heritage in continuing with the brand's commitment to provide an all-encompassing experience to customers.
As part of this event, Porsche owners were provided with a complimentary 21 point Car Checkup in addition to benefits on Porsche Driver's Selection items and exclusive benefits on certified Porsche parts and labor over a one month duration.
5/31/2015