Second Marketing Award for Porsche Centre Kuwait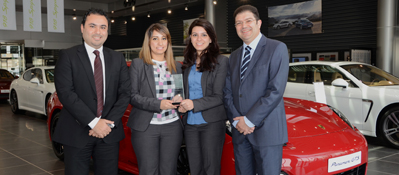 A delighted Marketing team, representing Porsche Centre Kuwait, Behbehani Motors Company, received the prestigious '2012 Porsche Middle East & Africa Marketing Award' at the Regional Marketing Conference held last month in Dubai. Following their first triumph in 2010, this is the second time Porsche Centre Kuwait has been awarded with this accolade. The winners were chosen among 19 competing markets in Porsche Middle East and Africa's regional network. The award demonstrates the continuous pledge of Porsche Centre Kuwait towards a unique Porsche ownership experience.
Several factors are taken into consideration when choosing the recipient of the regional reward, including continuous marketing excellence coupled with regular initiatives, innovative ideas, unique campaign developments and implementation.
Winning the award for the second time proves Porsche Centre Kuwait to be a trustworthy and reliable entity, looking at ways to enhance customer confidence and communication continuously.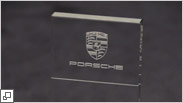 5/6/2013