Porsche Centre Kuwait Participates in Auto Moto 2016
Porsche Centre Kuwait, Behbehani Motors Company participated in the Auto Moto motor show from 17th until the 23rd of January at 360 Mall, giving public an opportunity to witness some of Porsche's most Exclusive vehicles alongside the iconic and extremely rare 1956 Porsche 356 A 1600 Speedster. The model line-up further included Cayman, Cayenne, Macan S and Panamera Edition boasting bespoke design and fitted with individualized options both on the interior and exterior.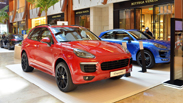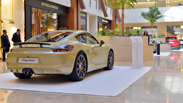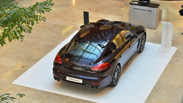 Customised vehicles have always been a tradition at Porsche; starting with implementation of the very first special requests for the Porsche 356 to this day. Porsche Exclusive is the perfect expression of personal freedom and individual lifestyle by adding something special to every vehicle and enhancing its individuality and character. The exposition provided an ideal backdrop to highlight and increase awareness of the endless possibilities and promote Porsche as a brand that has available as many personal design options as there are desires associated with a Porsche.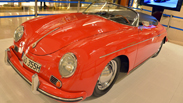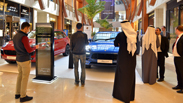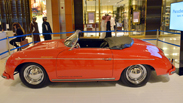 1/23/2016