Porsche Centre Kuwait pioneers new partnership with Royale Hayat Hospital to celebrate the gift of life
Embodying Porsche's unrivalled ability to deliver extraordinary customer experiences; Porsche Centre Kuwait, Behbehani Motors Company has partnered with Royale Hayat Hospital to provide new parents staying at the Royale Orchid Suites with the ultimate trip home following the birth of their child.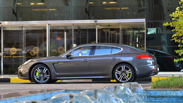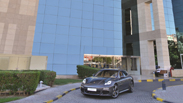 The couple will be offered a luxurious Porsche Panamera S E-Hybrid for an extra-special drive home with their newborn, as they celebrate the gift of life on one of their most memorable days. The continuation of their unique experience will come through pure driving pleasure and state-of-the-art technology in the form of a Panamera S E-Hybrid.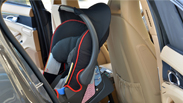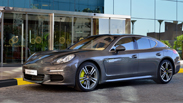 Known for setting new standards in the automotive industry, Porsche is pioneering electric mobility in the performance and luxury class, and through the Panamera S E-Hybrid, continues to push the boundaries of possibility. Capable of driving of up to 36 kilometers in full electric mode, the car represents Porsche's core values combining performance and efficiency while preserving everyday utility making it the ideal car for a family.
11/14/2015